Tips and Tricks from Forum Users #27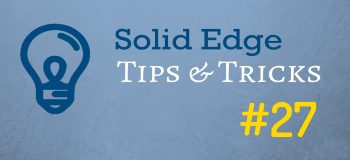 An assortment of short tips and tricks based on the discussions in the Solid Edge forum.
Compiled by @TusharSuradkar
A quick list of the previous compilations:
Due credit is given to respective contributors.

T&T #01, T&T #02, T&T #03, T&T #04, T&T #05
T&T #06, T&T #07, T&T #08, T&T #09, T&T #10
T&T #11, T&T #12, T&T #13, T&T #14, T&T #15
T&T #16, T&T #17, T&T #18, T&T #19, T&T #20
T&T #21, T&T #22, T&T #23, T&T #24, T&T #25
1. Click and drag in the trim tool isn't not working in Solid Edge 2019. Is there some key I may have pressed to lock it??
Tip: In the synchronous environment, before you can use the drag method you must lock the sketch plane. The best way to do this is to select the sketch in PathFinder, and then use the Lock Sketch Plane command on the shortcut menu.
Contributor: @Yabusa
2. How do I add a mass property to my drawing template so that it auto-populates automatically when a part is placed?
I either receive a Link or error reference in response. The part that I am testing with has the material property updated.
Tip: Be sure to check the box in the lower left to "Update on file save", and set your templates the same, then you never have to worry about updating manually.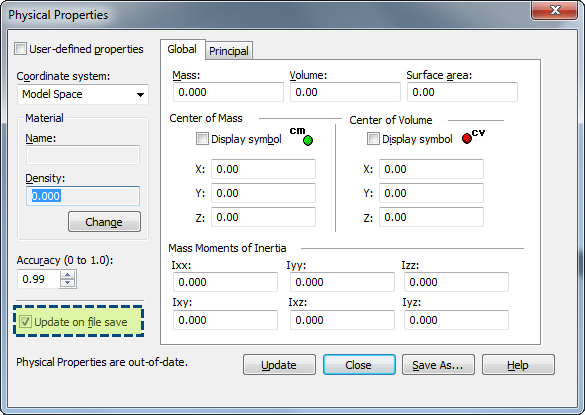 Contributor: @TrikeFreak
3. Every time I try to run the SEAdmin.exe it return an error saying it couldn't find:
addlnlm.dll
DOCMGMT.DLL
JUtil.dll
JUtil2.dll
What exactly is this error and how to fix it? I'm using Solid Edge 2020.
Tip: Copy the SEAdmin program to the Solid Edge Program folder and run from there.
"E:\Program Files\Solid Edge 2020\Program\SEAdmin.exe"
Contributor: @TusharSuradkar
4. How do I dimension to and from an intersection in a reliable way?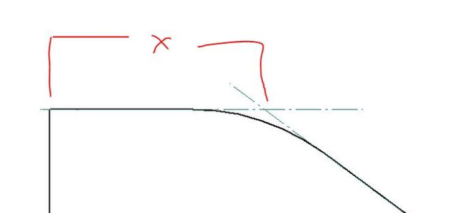 Tip: I use the hover method for picking the apparent intersection on both sides.
Also, try increasing the Locate Zone size as shown in this video:
Contributor: @TusharSuradkar
5. How do I edit a 'Broken View'?
For most features there seems to be a way to double-click or RMB menu, or select and see 'Edit Definition', but not with 'Broken View'.
Tip: Right-Click on the View and select 'Broken View' from the menu again.
Then, select the 'Select' tool and select the broken view lines, move the mouse cursor over one of the lines when the cursor changes into a double-headed arrow. Drag to adjust the distance.
The Command bar also appears now to adjust more properties.
Contributor: @TusharSuradkar
This article first appeared on the Siemens Digital Industries Software blog at https://blogs.sw.siemens.com/solidedge/tips-and-tricks-from-forum-users-27/