Products
DEVELOP3D names Solid Edge Convergent Modeling among the Top Technologies of 2020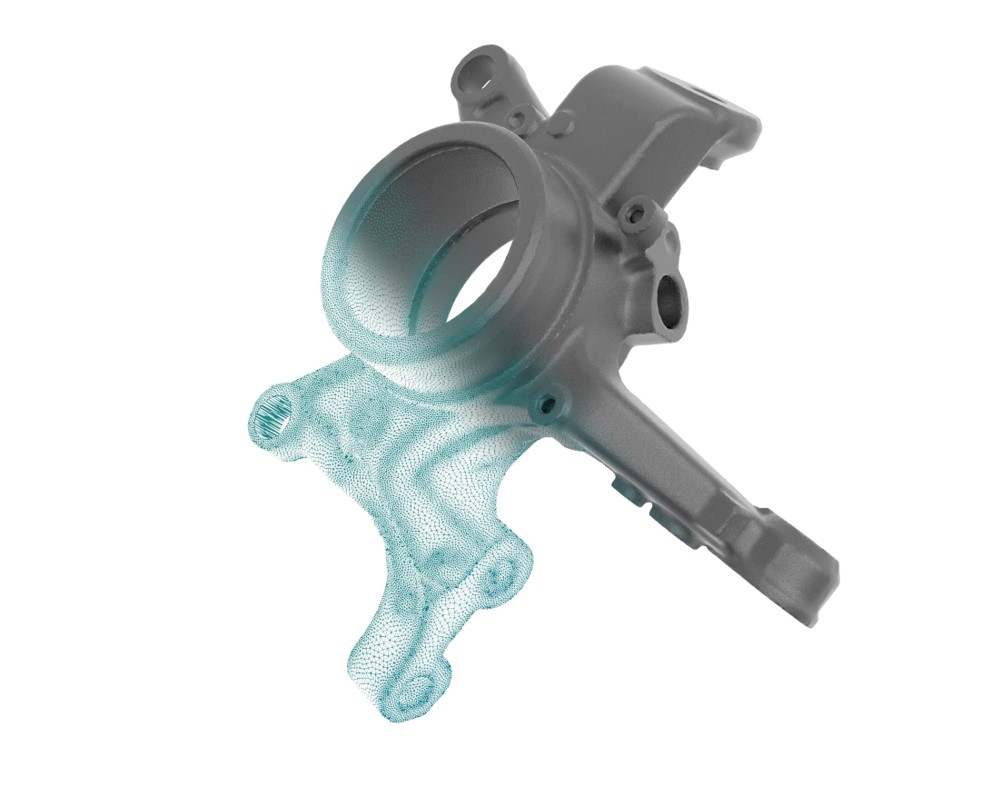 Recently, DEVELOP3D released their D3D 30, a list of the top 30 new technologies of 2020 chosen for their ability to provide enhancements to product development workflows. Solid Edge Convergent Modeling was chosen as one of these technologies!
Convergent modeling is the integration of traditional solid and surface geometry models with triangular mesh models. Solid Edge allows for this to be done seamlessly while eliminating the time-consuming, error-prone conversions that are usually associated with such an integration.
Solid Edge Convergent Modeling supports scanned 3D data and imports it into the design as faceted, or mesh, data. The design can then be worked upon immediately with the new scanned data integration. With no lengthy conversion process, no manual shape creation required and no need to build the surfaces, convergent modeling allows the user to reuse the results of their simulation and optimization processes.
"The use of mesh-based geometry alongside more analytical solids and surfaces has been a challenge since the inception of the CAD industry – one that very few vendors, apart from a few notables, have attempted to solve to date.

Siemens has developed a new method that allows users to bring together mesh-based data alongside solid and surface geometry in a single, integrated manner and the company has made it available in both NX and Solid Edge.

This opens up a new set of workflows and capabilities in the process, from better use of 3D scan data to reusing the results of your simulation or optimization processes."

DEVELOP3D: The D3D 30
Convergent modeling can be used in cooperation with many technologies while designing in Solid Edge, including:
The optimized components from generative design can be sent for additive manufacturing or further modified in Solid Edge thanks to convergent modeling. These designs, whether created with traditional modeling, generative design or from a 3D scanner, can then be used directly for 3D printing, mold design, analysis and more.
"Fortunately, a few CAD applications have combined Parametric, Direct, and [Convergent] Modeling into a single integrated environment… they can manipulate mesh geometry directly and take it to production or 3D printing. This combination of capabilities promises to eliminate many scenarios that waste the time of engineers today, allowing them to get more design work done."

Chad Jackson, The Next Generation of Design: Lifecycle Insights
For additional information about Solid Edge solutions for convergent modeling, visit our website or simply download a free trial of Solid Edge to give our solutions a try for yourself.
This article first appeared on the Siemens Digital Industries Software blog at https://blogs.sw.siemens.com/solidedge/develop3d-names-solid-edge-convergent-modeling-among-the-top-technologies-of-2020/