Products
World Youth Skills Day – Inspiring the Minds of Tomorrow
Siemens showcases what lies behind the tech world scene to the younger generation for World Youth Skills Day
July 15 is United Nations World Youth Skills Day. This is a great opportunity for institutions from public and private sectors to acknowledge the importance of equipping young people with: skills for employment, rewarding work and entrepreneurship.
Youth skills is a cause that Maurizio Parodi – Simcenter worldwide Vice President portfolio developer – holds close to his heart since he started his own career 33 years ago. Maurizio graduated from the University of Genoa (Italy) in 1986. Since then he has been employed in a variety of roles within LMS and later within the Siemens organization. When reflecting on his own professional career path, Maurizio tells us: "when I was a student, I had the chance to benefit from the knowledge and guidance of an experienced engineer. The insights he shared and the passion he radiated were inspirational for the decisions I took at the beginning of my career and beyond. Now I am able to pass that on to younger engineers and hopefully, help them make the right decisions. That's why for several years I have supported the younger generation, offering them insight into the tech world and its required skills"
Giving the new generation a complete view of the high-tech world
Maurizio set up a partnership with the Italian High School "Galileo Galilei". The objective, to offer 13 final-year students the opportunity to visit Leuven (Belgium), "touch & feel" the Simcenter site and meet our employees. "I met 60 final-year students and talked about electric and autonomous vehicles, one of today's top priority agenda topics of our customers. Then the students discussed the impact and the implications of such innovations in a 200-word essay. Based on that exercise, along with a commission composed of the high school administration and myself, we selected 13 super-motivated students to join us a two-day tour on our premises in Leuven."
The ambition of Maurizio during this 2-day tour was to show what lies behind-the-scenes in the high-tech world. The students had the chance to meet with several Simcenter employees from several departments. Among them were engineering, R&D, sales, pre-sales, customer support, marketing, finance and HR representative. They enjoyed having a 30-minute interactive session with each of them. "Our main objective was to give them a first high-level view of the landscape that characterizes a high-tech company like ours. Meaning, how it works not only from a pure technical standpoint but also looking at a bigger picture where individual skills and team-work are key to success. We also performed live acoustic measurements on the Simrod vehicle in our state-of-the-art testing laboratory. Finally, Jan Leuridan, our CEO, shared with the students his journey "from graduate to CEO", hopefully inspiring them to pursue their dreams."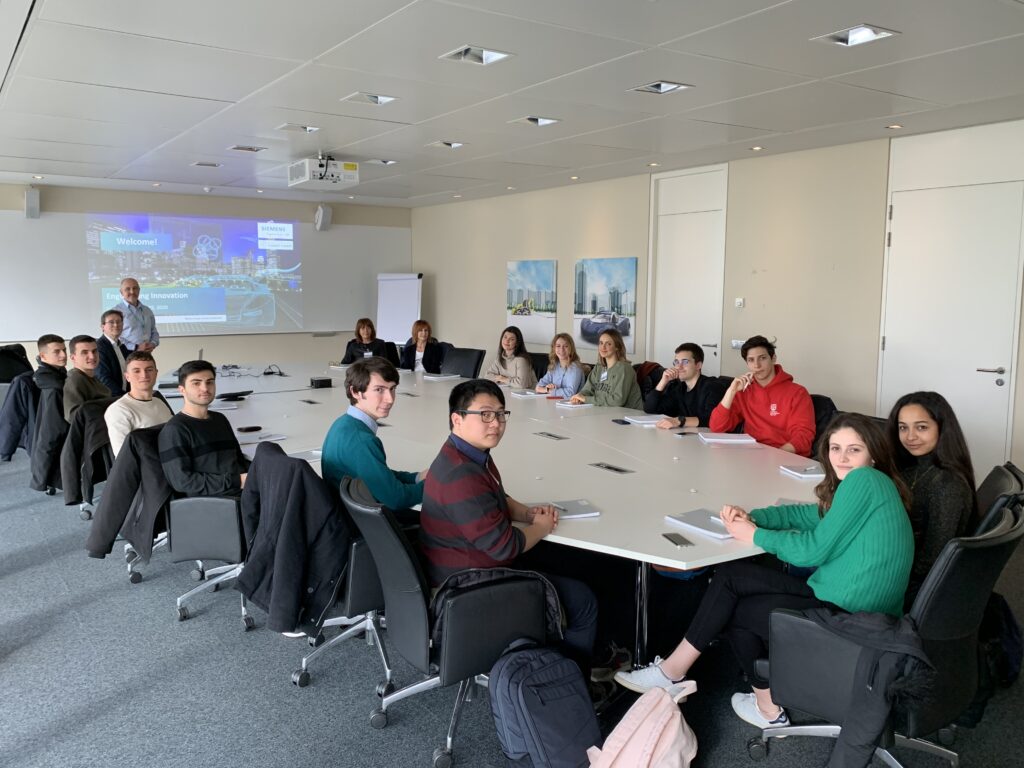 Among the initiatives that bridge the gap between education and employment, the experience we had at the Siemens premises in Leuven was the most interesting one. It has become mandatory for high school students in Italy to do some internship while still studying, so as to become aware of the world of work, leverage their potential and make more informed decisions. Spending two days in Leuven meant something more to the students involved: they enjoyed a direct experience of the workplace and discovered how to develop entrepreneurial life skills. All the staff members were available and willing to assist all the time, which contributed to making it a unique and worthwhile experience.

Professor Cristina Oddone at High School "Galileo Galilei"
When leaving, the students and teachers were enthusiastic. They enjoyed that young and international environment where exciting technologies are developed to impact society. One of them explains that "The time spent at Siemens was extremely valuable: I had the possibility to discover new and interesting aspects of the business world and the varied possibilities it offers. This will help me to better assess my future decisions".
While another of that group said that "it was truly an eye-opening experience. Being able to see first-hand what may await me in the future gave me the resolve to make a definitive decision regarding my university of choice."
The credit and value of Siemens has been to offer the students a different and real perspective, different from the formal school experience, creating a situation of orientation and learning, young people need for an aware and informed choice of their working future

Professor Arianna Coviello at High School "Galileo Galilei"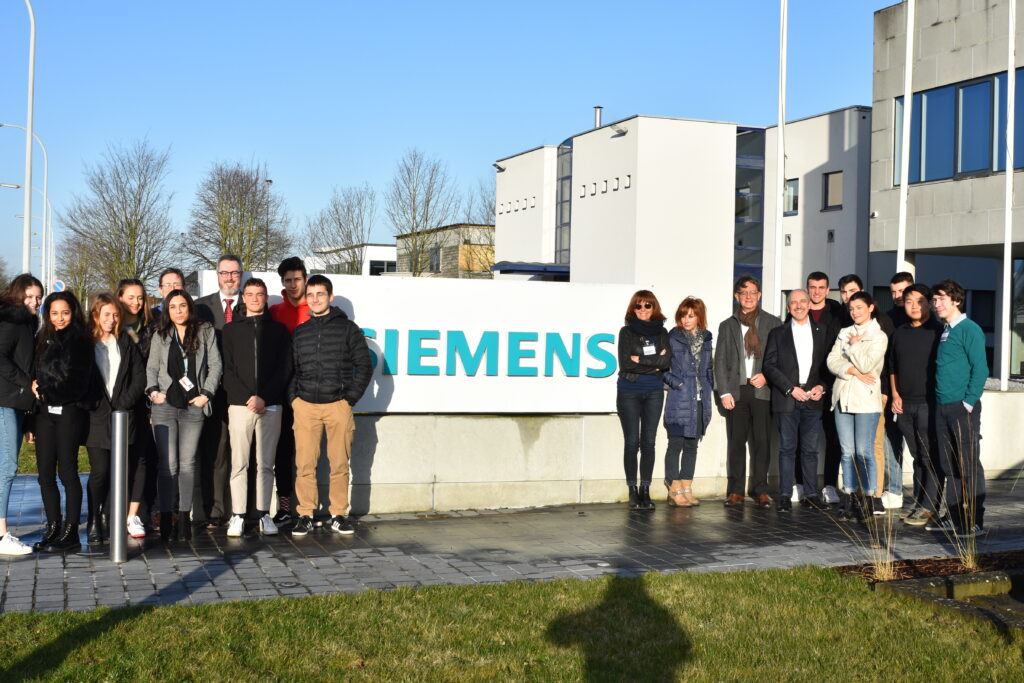 Engaging the younger engineering generation
Engaging the younger generation does not stop there. The Simcenter group, as part of the Siemens Industry Software Academic program, aims at supporting the engineers of the future throughout their time at University in their learning progress.
Educators all over the world can access special academic packages, dedicated online learning and local support to make simulation and testing part of their curriculum. While, students who decide to be part of a student team to compete with national and international events (Formula student, Hyperloop) can reach us out to benefits from special offers and support from our teams.
Enjoying the possibility to learn simulation and testing with solutions used in the industry is definitively a "plus" for future engineers when applying for jobs. It helps to equip them to join the future engineering industry workforce. Proof from a former student and now a user of our Simcenter solution: "I started using Simcenter at university," Marcello from Idiada Automotive Technology. "For me, it's more than just a tool, it's part of my method because I started using it at a really early stage of my professional career and so it follows me everywhere."
Learn more about Siemens Digital Industry software Academic Partner program
This article first appeared on the Siemens Digital Industries Software blog at https://blogs.sw.siemens.com/simcenter/world-youth-skills-day/