Products
What's new in Simcenter Prescan 2211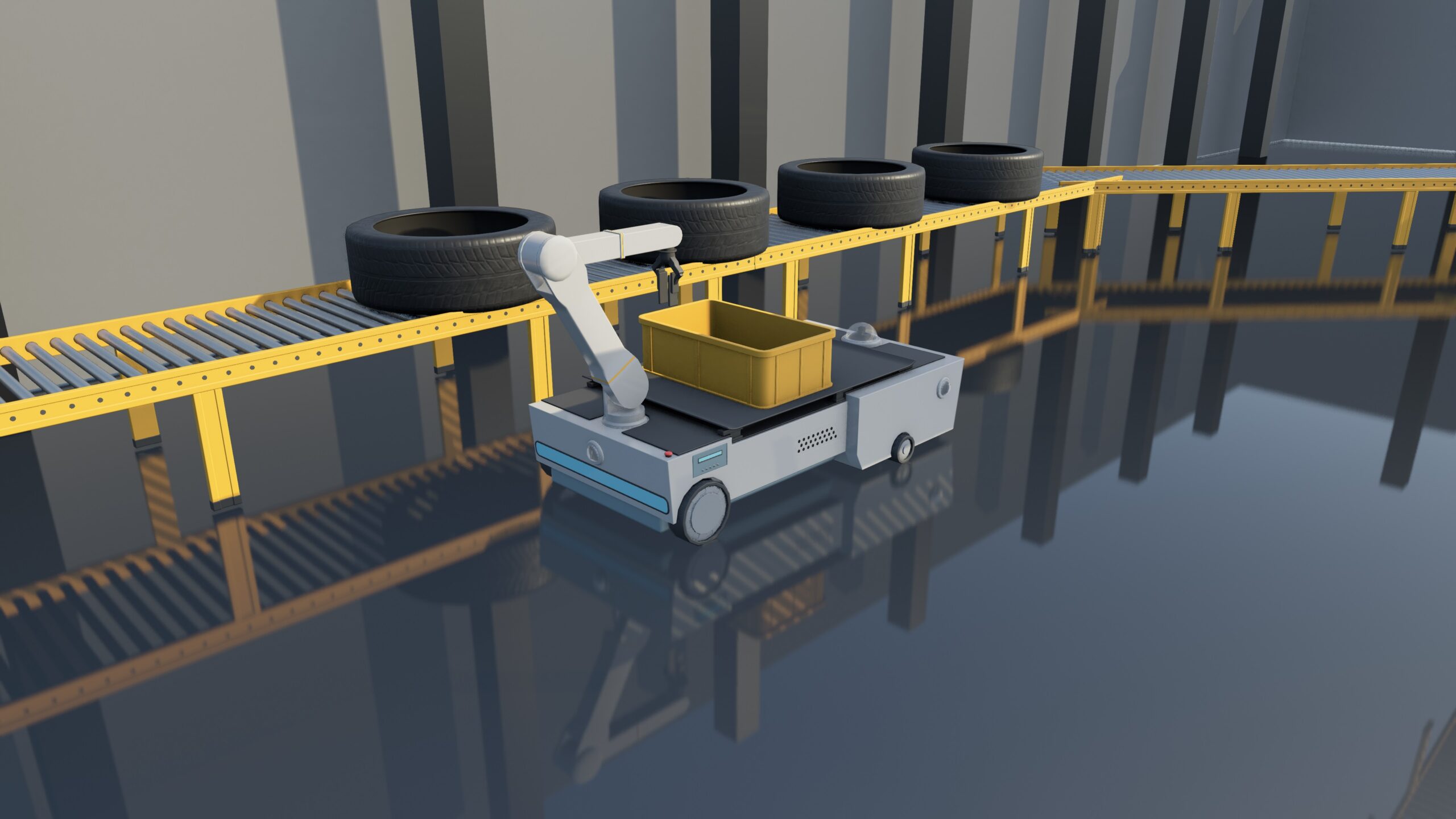 Accelerate your way to higher levels of driving autonomy
Over the last few years, we have been striving to ensure that Simcenter Prescan is all you need to create a realistic digital twin for your Highly Automated Driving system, by expanding the breadth and fidelity of our sensor, vehicle and environment model library. Simcenter Prescan 2211 enables you to accelerate along your driving autonomy path. Scaling up your simulation to meet the verification challenges of higher autonomy is even easier with the next-generation cloud backend and high-end sensors that can run on multiple platforms. Simulation engineers can easily import their dedicated vehicle models and integrate control pipelines with off-the-shelf vehicle dynamics models. They can now obtain the ambient traffic information necessary for the controller directly from the simulation world. And finally, we enable our users to develop their own custom API interface to the cloud that can coexist with their preferred tools.
Scalable multi-platform Physics-Based camera simulation
Cameras form a vital part of an autonomous vehicle's sensor suit. Their reliable performance is paramount for successful autonomous vehicles. In this release, Simcenter Prescan Unreal Physics-Based camera and viewer are now supported on Linux. This allows Linux users to run Physics-Based camera simulations on their Linux operating system. More importantly, this addition allows users to test their camera-related algorithms on the cloud. Sensor manufacturers, Tier 1s, and OEMs can all configure their camera sensors in Simcenter Prescan using the Ureal Physics-Based camera and employ the full power of cloud computing to run thousands of runs, tease out the corner cases, and discover the critical scenarios that developers must know about for ensuring successful autonomous vehicle development.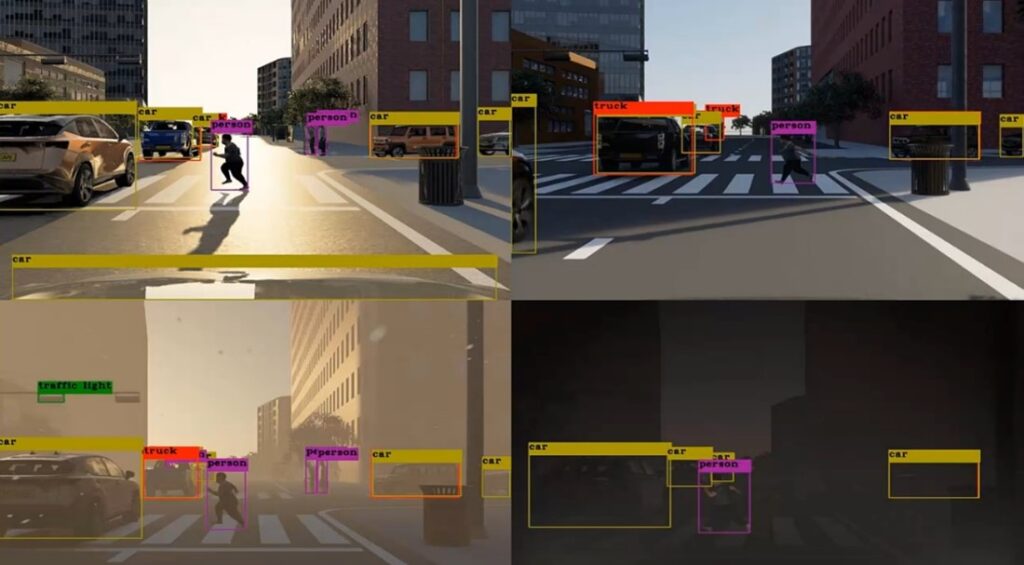 Easily import complex dedicated 3D models
In recent years there has been an accelerated movement throughout different industries towards autonomy and automation. Simcenter Prescan is dedicated to helping these industries meet their demands by providing them with a virtual environment where their self-driving trucks, tractors, robots, drones, etc., can be tested. That is why with the 2211 release, the model preparation tool of Simcenter Prescan has been extended to allow users to import their industry dedicate models whose wheels may be of different radii, or whose axles may be of different widths. Users from the agriculture sector will be able to import vehicles such as tractors, harvesters, cultivators, etc.. This new addition also expands the use of Simcenter Prescan for factory automation Where automated guided vehicles can be easily imported.
Scale up – your way
In this release, we introduce the next-generation orchestration service for Simcenter Prescan360. ​SimService, as we call it, will serve as the key enabler for challenging use cases like massive simulation studies and Continuous Integration – Continuous Verification routines for driving autonomy programs. The new backend architecture is based on microservices. This architecture allows maintenance and extension much easier as the code is broken down based on functionality into independent services that run as separate processes. Two key attributes differentiate the new backend from the legacy one.​ Firstly, the API services automatically scale up depending on the number of concurrent user requests. This means that software developers, simulation and verification engineers can all work seamlessly without impeding one another. Second is that the Prescan360 REST API is now public as an OpenAPI schema. This empowers you to build a customized interface to the cloud that can coexist with your preferred development tools; you will spend less time fixing errors as you can validate your API calls directly on the API documentation interface and reduce the dependency of your application components on generic Prescan360 API tools such as SimGUI and Simclient.
​Leverage Physics-Based models without compromising scalability
Simcenter Prescan is well known for its highly accurate Physics-Based models for Lidar, Camera and Radar. These models are computationally intensive and therefore scaling up such simulations is a challenge. Over the last few releases, Simcenter Prescan has been steadily addressing this issue by enabling the Physics-Based sensors to run within the Simcenter Prescan360. Simcenter Prescan360 is containerized environment deployed on the cloud for large-scale parallel simulations by allowing computational resources like GPU to be shared and scaled based on the simulation demand. With the support of Unreal Physics-Based Camera in Prescan360 in this release, all the Physics-Based sensors are now supported on the cloud. This opens up several possibilities. For instance, sensor manufacturers and Tier 1s can run massive design exploration studies with models of the highest fidelity to identify the optimal sensor configuration and OEMs can generate synthetic data to virtually train perception DNNs.
Focus on your control system and leave the vehicle dynamics to us
The importance of having accurate and realistic vehicle dynamics embedded in your simulation loop is inarguable. Not only to confirm the validity of the results but also to ensure the efficiency of early-phase design evaluation. Equally important is the ease of integrating such a vehicle dynamics model into your control loop. A complex integration scheme will restrict the speed of early system testing. The good news is that Simcenter Prescan 2211 offers both. The user can spare the effort of building or purchasing an additional tool for vehicle dynamics; instead, choose from a library of high-fidelity and pre-configured vehicle dynamics models. Moreover, these models can be easily interfaced with a control system pipeline that users define via the Simcenter Prescan API.
Not all sensors are complicated
To develop a vehicle controller for Level 1 to Level 5 automation you might not need a complicated sensor. You can now use our traffic signal sensor to take information from the traffic around you and use it for vehicle controller actuation. In Simcenter Prescan 2211, the sensor information is made visible at the user simulation level.
Getting ready to simulate with AV stacks
There are many ways for a company to reach the goal of building an autonomous driving automobile. To make a transition they need to build a solid proof of concept along with a good business case. To do this in a cost-effective manner, we now have the capability to support simulation with AV stacks between Simcenter Prescan and Autoware. Auto, a ROS2-based open-source HAD software stack. 
Want more information?
Contact us to learn more about how Simcenter Prescan enables you to bring your autonomous driving systems faster to the market while ensuring that they will operate safely in real-world traffic.
This article first appeared on the Siemens Digital Industries Software blog at https://blogs.sw.siemens.com/simcenter/whats-new-in-simcenter-prescan-2211/