The secret to easy CFD simulation setup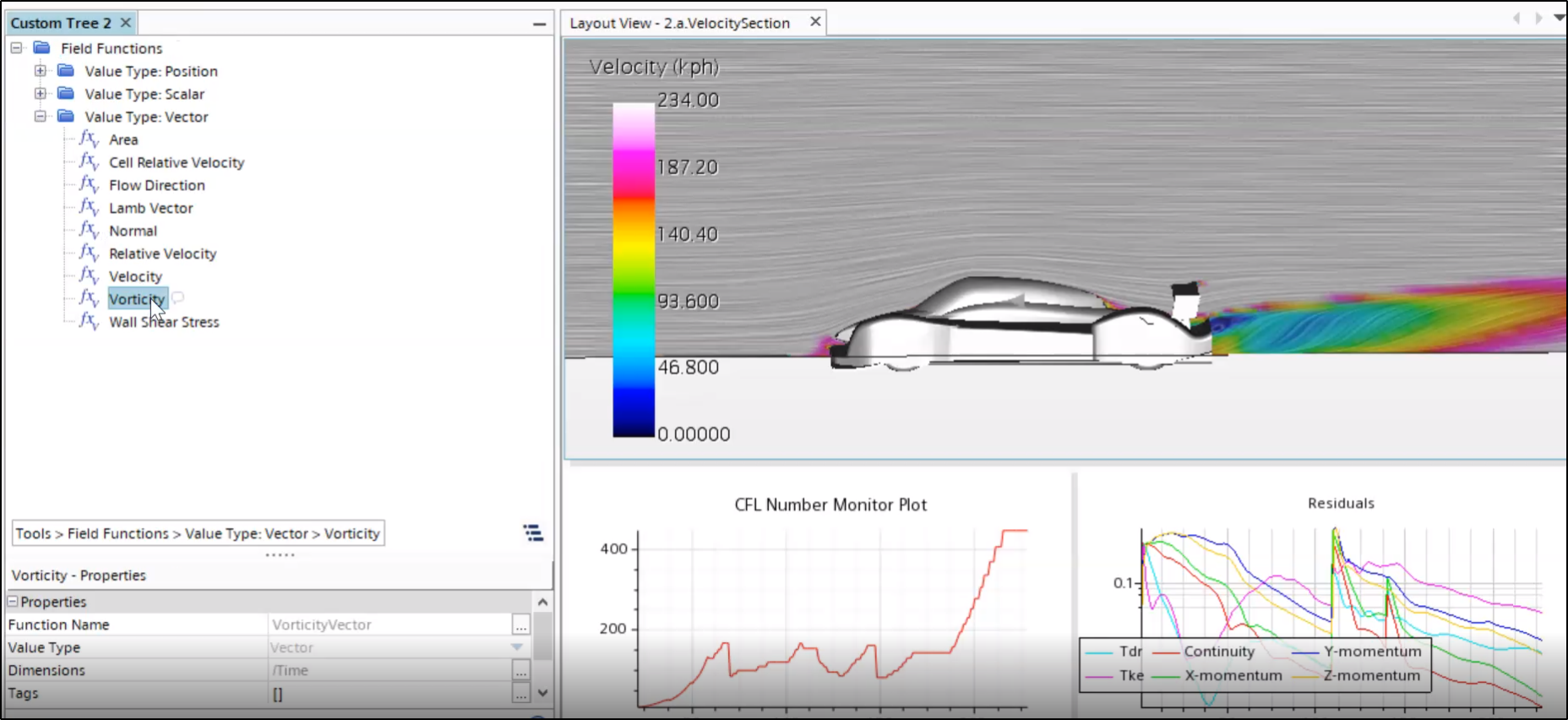 After several weeks, for most of us, of forced time at home, I hope you have had the chance to glance upon the blooming nature surrounding us this spring. Several reports have related unexpected fauna entering our quieter cities, and what a relaxing activity to be able to refocus on the slow pace of the natural world, amidst the challenges the pandemic has brought. Philosophical perspective aside, it's the time of the year when I get a bad back from the intense yard work required in my garden… What a great time for me to draw parallels with how our very own 'simulation tree' grows and indeed occasionally needs maintenance too. How about caring for it with a little pruning and preparation for prime time, so we can more easily contemplate its beauty? Let me introduce you to several ways you can take care of your simulation tree, including a new capability in Simcenter STAR-CCM+ 2020.2, due to be released later this month. With these tools and tips, easy setup of your CFD simulation just got a whole lot… easier!
Focus on what matters with custom trees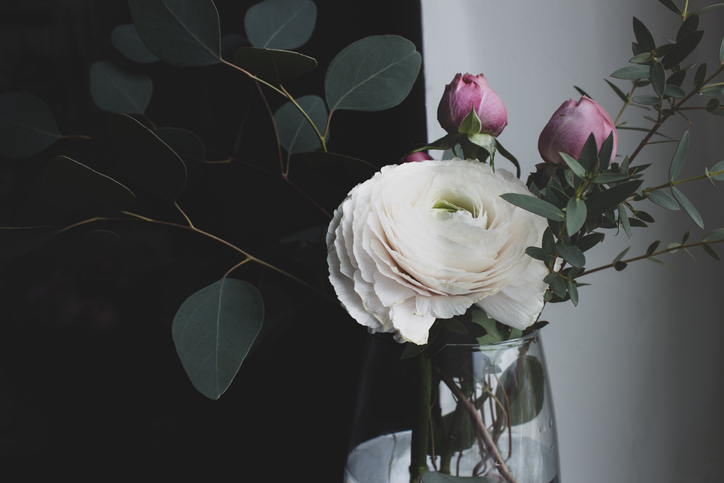 Taking different trees, branches, flowers, leaves and arranging them next to one another into a pleasant composition… This is a typical gardening and florist technique. The characteristics of each plant stand out when contrasted one next to another.
Likewise, "custom trees" help you isolate and reassemble different portions of your main simulation tree to help you focus on the aspect of your CFD setup that matters. What if you put your Physics Continuum 'branch' next to the Stopping Criteria 'branch' in a dedicated custom tree 'vase'? Wouldn't that help you focus a little more on your selected physics models, and associated settings? Another example of a useful custom tree could be one to simply keep track of your favorite simulation objects.
Here is a screenshot extracted from "STAR-CCM+ v11.06: Building a better sim file – part 1 of 2". You can see 2 custom trees automatically built from Tags, helping you to examine your simulation setup and instrumentation.
A clear setup with groups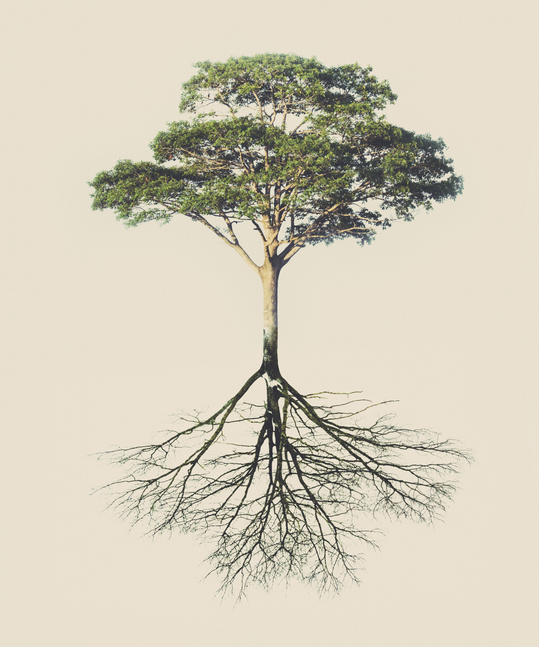 But what if there are too many leaves, and you can't even see the tree, the structure, through it? One of the most powerful ways to care for trees, is to occasionally prune them. We introduced groups a while ago, bringing categorization possibilities to your simulation tree. You can create manual or automatic groups to more easily navigate your CFD setup and long lists of similar objects. In Simcenter STAR-CCM+ 2020.2, you can now group one of your longest list of objects, the Field Functions (*).
I was recently looking for a simulation where grouping of field functions was going to make a great impact. So I reached out to my colleague dealing with combustion applications and asked him if he had a realistic example. Well, I felt so disappointed. He gave me a tutorial file! Frankly I expected more. But little did I know… That tutorial file had a list of 493 Field Functions!
We concur it will take you less time to navigate through your field functions with groups in Simcenter STAR-CCM+ 2020.2. Of course, if you know from the onset what you are looking for, a simple Ctrl+F will get you there immediately.
A human readable simulation with comments
When growing plants from seeds, you'll need to start keeping records of what grows in which pot. Your gardening skills will grow from one season to the next with accurate records, as you learn from your successes and mistakes. Labeling is essential for this activity. Similarly, to learn from one simulation to another, the simulation tree can be labeled with 'Comments'.
Here is an example where without diligent note taking, weeds could have rooted in your simulation… (Simcenter STAR-CCM+ v13.04: Who needs paper?)

Simple CFD automation
As I conclude this post, I'm reminded of an anecdote from a user. He told me something along the lines of: "When I expand my simulation tree, it's the height of the Eiffel Tower". This was to convey how sophisticated and powerful their simulations had become. For such a drastic example, custom trees, groups, tags and comments go a long way to simplify your navigation. This saves you engineering time: less scrolls and clicks…
But navigating easily a simulation on its own is not all. The power of Simcenter STAR-CCM+ is that it can leverage some of these tools we've just spoken about as automation building blocks. It's one thing navigating smoothly one simulation once, it's another to not to have to do it ever again because some of the navigation tools are immediately usable in your automation strategy, seamlessly letting you simulate hundreds of variants.
---
The ability to group field functions is available in the upcoming release of Simcenter STAR-CCM+ 2020.2. To see what else is coming your way this June, stay tuned to the blog for all the latest updates. 
---
(*) You shared similar challenges with us in IdeaStorm, our innovation forum where you can submit and vote on ideas for Simcenter STAR-CCM+.
Learn more tips to work efficiently In Simcenter STAR-CCM+  from the Spotlight On… User Experience and Workflow Efficiency, accessible in the support center.
Read more about automation tips in Simcenter STAR-CCM+ 2019.1: the Automation Awards
This article first appeared on the Siemens Digital Industries Software blog at https://blogs.sw.siemens.com/simcenter/the-secret-to-easy-cfd-simulation-setup/