Products
Simcenter SCADAS Satellite lifts up durability testing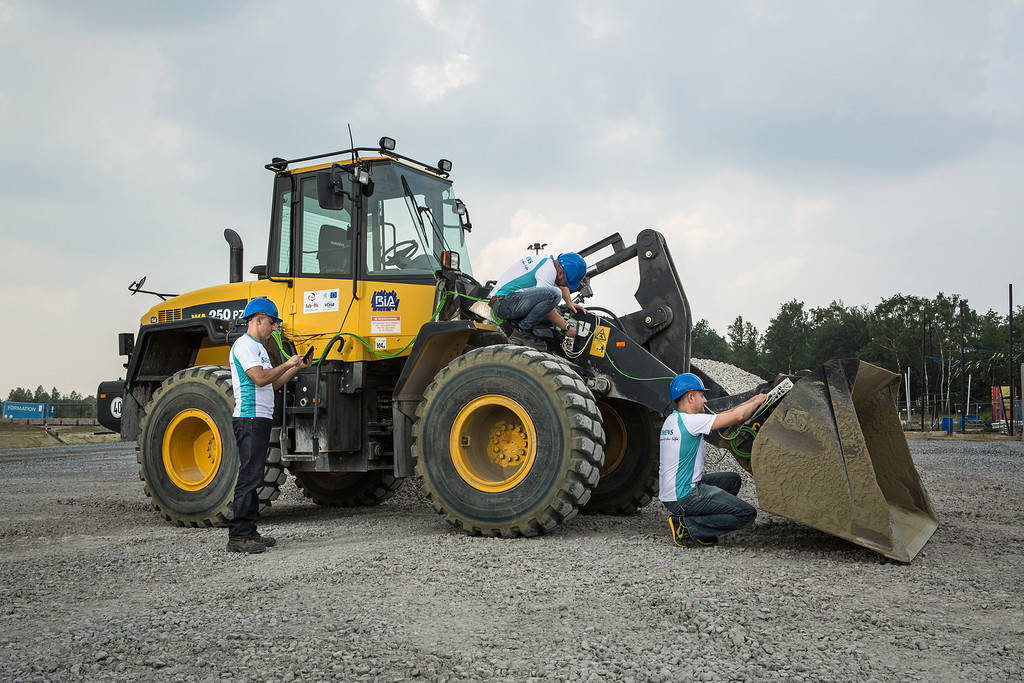 With the release of the new Simcenter Testlab comes Simcenter SCADAS Satellite. What it is and what it does do? And why you need it for your durability tests? We discuss this with Dominiek Coppens, senior product line manager.
Durability is a large field for engineers. What we are looking into basically is the ability of a component/product to perform its function repeatedly and in various conditions involving loads, customer usage and habits and in different types of environment. All this knowledge is extremely important for companies. It brings clear and direct results about a product in terms of costs, competitive advantage and performance. Siemens Digital Industries Software offers solutions for durability engineering in a unique way: by combining test, simulation and engineering services as part as the Simcenter portfolio.
Data acquisition system tailored for heavy machinery
Talking about test, it is important to understand the loads that the component/product will be subjected to during its lifetime. For this, different sensors are used to capture the loads. For the automotive industry, for instance, we have well consolidated Road Load Data Acquisition solutions to deliver high quality test data.
Companies that run tests for trucks, buses and heavy equipment face different challenges in terms of data acquisition. The vehicles are set in harsh environments, which makes it difficult to deliver highly reliable data. This type of tests also involve a complex and time consuming instrumentation that can increase the overall cost of the development process.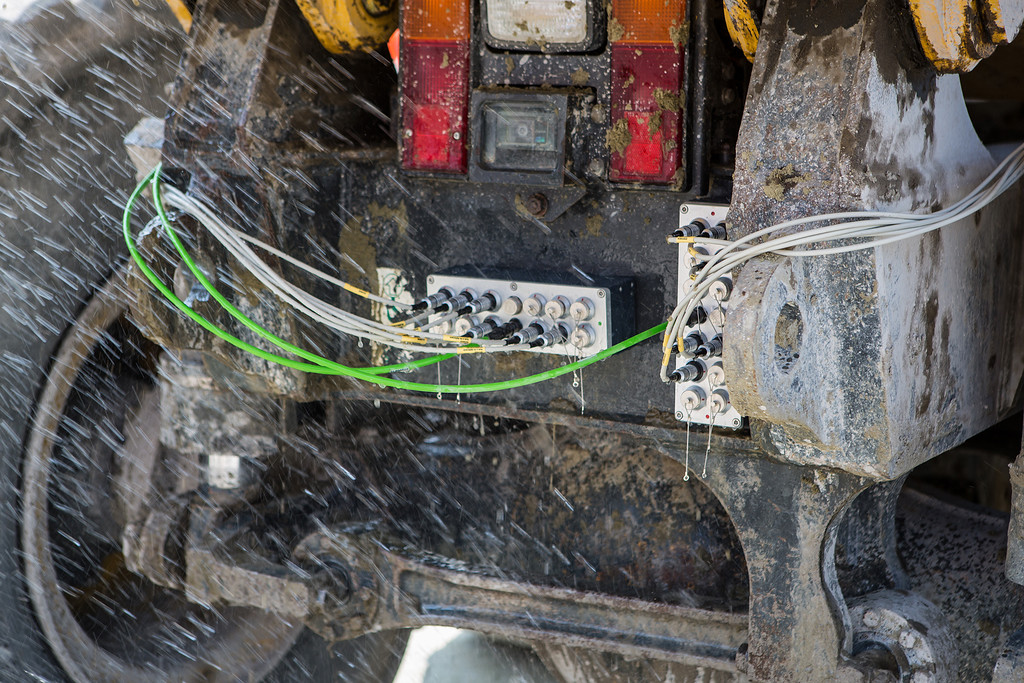 Simcenter SCADAS Satellite in a nutshell
What is Simcenter SCADAS Satellite and how does it work in practice?
The new Simcenter SCADAS Satellite is the answer for the engineers working with data acquisition in large structures. This module provides local analog-to-digital conversion and can be installed near the sensors, providing a distributed architecture. With a single cable, the data is transferred to the Simcenter SCADAS Recorder data acquisition system, which powers the module, in a digital and synchronized way.
Our aim was to create a rugged unit. Simcenter SCADAS Satellite is an IP66/67 module (you can pour water on it safely). It operates in temperatures ranging from -40 °C (-40 °F) to +85 °C (185 °F) and it is certified with MIL-STD-810F for shock and vibration resistance. It can be mounted directly on the structure of the vehicle/machine and works fully synchronized with other Simcenter SCADAS modules, allowing high channel count configurations. All test setup, acquisition, validation and reporting are done by using Simcenter Testlab software.
What are the main advantages of using the system and how does it help businesses?
Since the instrumentation is near the sensors, Simcenter SCADAS Satellite greatly contributes to shortening the length of cables and with it, reduces the inherent cabling cost. The data quality is also much increased, considering that the digitalization occurs locally reducing noise pickup and environment interference on the cable.
Customers can now expand their testing scenarios, as the system can be directly mounted on the structure to cover more measurement points and makes testing in various conditions possible. Not to mention that the combination with Simcenter SCADAS and Simcenter Testlab increases productivity in data delivery.
Simcenter SCADAS Satellite in action
When is it available and how can customers order it?
We launched Simcenter SCADAS Satellite in October 2016. We encourage interested parties to contact us for product demonstration which we are happy to offer on their premises.
In case you're interested for live demonstration and more information, don't hesitate to contact us.
This article first appeared on the Siemens Digital Industries Software blog at https://blogs.sw.siemens.com/simcenter/simcenter-scadas-satellite-lifts-up-durability-testing/