Products
Simcenter FLOEFD Frontloading CFD Award Winners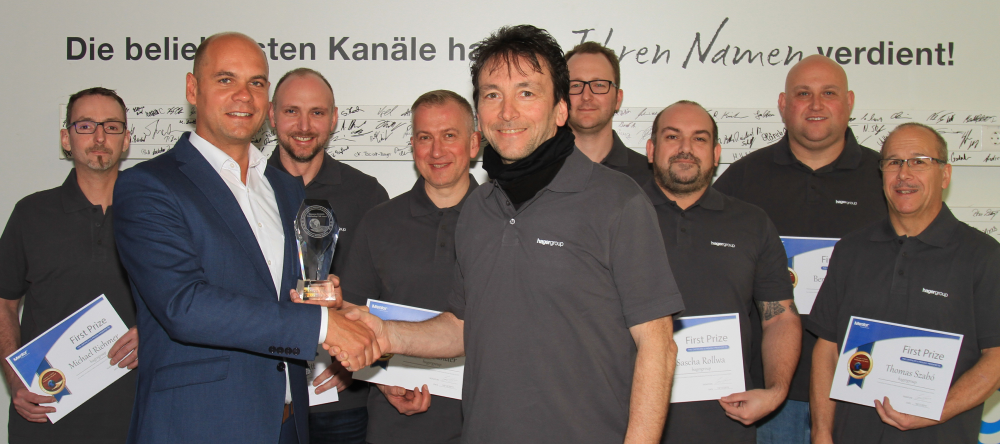 For the past four years, we've had the honor of reading about how our customers are using Simcenter FLOEFD to frontload computational fluid dynamics (CFD).
In case you haven't heard the term, frontloading CFD refers to the practice of moving CFD simulation early into the design process. This can help design engineers examine trends and dismiss less desirable design options. With Simcenter FLOEFD, this methodology can reduce overall simulation time by as much as 75%, and enhance productivity by up to x40. All the while users can optimize product performance and reliability, and reduce physical prototyping and development costs. You can learn more by downloading this white paper.
We celebrate all of these improvements through the Siemens Digital Industries Software Simcenter FLOEFD Frontloading CFD Award. The award recognizes individuals' excellence in implementing frontloading CFD, with the aid of our award-winning Simcenter FLOEFD simulation software. Every year, we receive more and more submissions of impressive work from our customers. 2019, the fourth year of the award, was no exception.
Our judging panel, comprised of experts, rate each submission using these criteria:
Originality – a clear application of frontloading CFD is demonstrated.
Innovation – the work being done is innovative.
Pragmatic – a pragmatic approach is taken in the application of the work.
Quantifiable – work and improvement due to use of CFD simulation software is quantifiable.
Upon review, this year's finalists were selected having all demonstrated the submission criteria above. They successfully implemented the practice of moving CFD simulation early into their design process using Simcenter FLOEFD.
And it is with great pleasure that I'd like to announce this year's winners… *drum roll*
Winners: Hager Group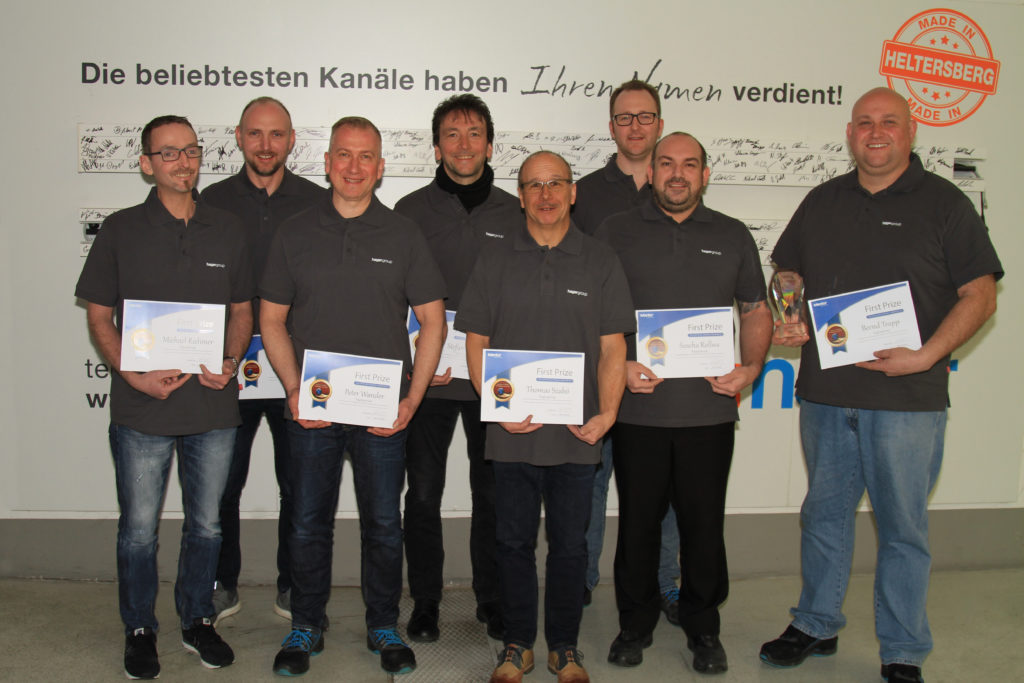 The first place goes to the Tool Design Team at Hager Group, for their paper 'Simcenter FLOEFD: The Swiss army knife for the trunking system design team'. Hager Group is the creator and European market leader for highly flexible trunking systems. The team is responsible for the entire development process of their tools, starting from the basic digital concept up to the commissioning and final approval. It is at this point where the tool is put into operation at the extrusion line.
The team has been using Simcenter FLOEFD on a daily basis for years. They have been able to increase efficiency by introducing the software into their workflow and continue to improve this further on a regular basis. "Our approach from 2008, was that each extrusion tool should be optimized by the responsible design engineer, with simulation during the design process. This has become a successful reality", the group commented.
You can read about their project in full in the fifth issue of Engineer Innovation!
The team received a glass trophy and a $1,000 gift card. They generously chose to donate the funds to the children's aid Regenbogen Kinderhilfe.
Runner-up: Hiro Yukioka, Mercury Racing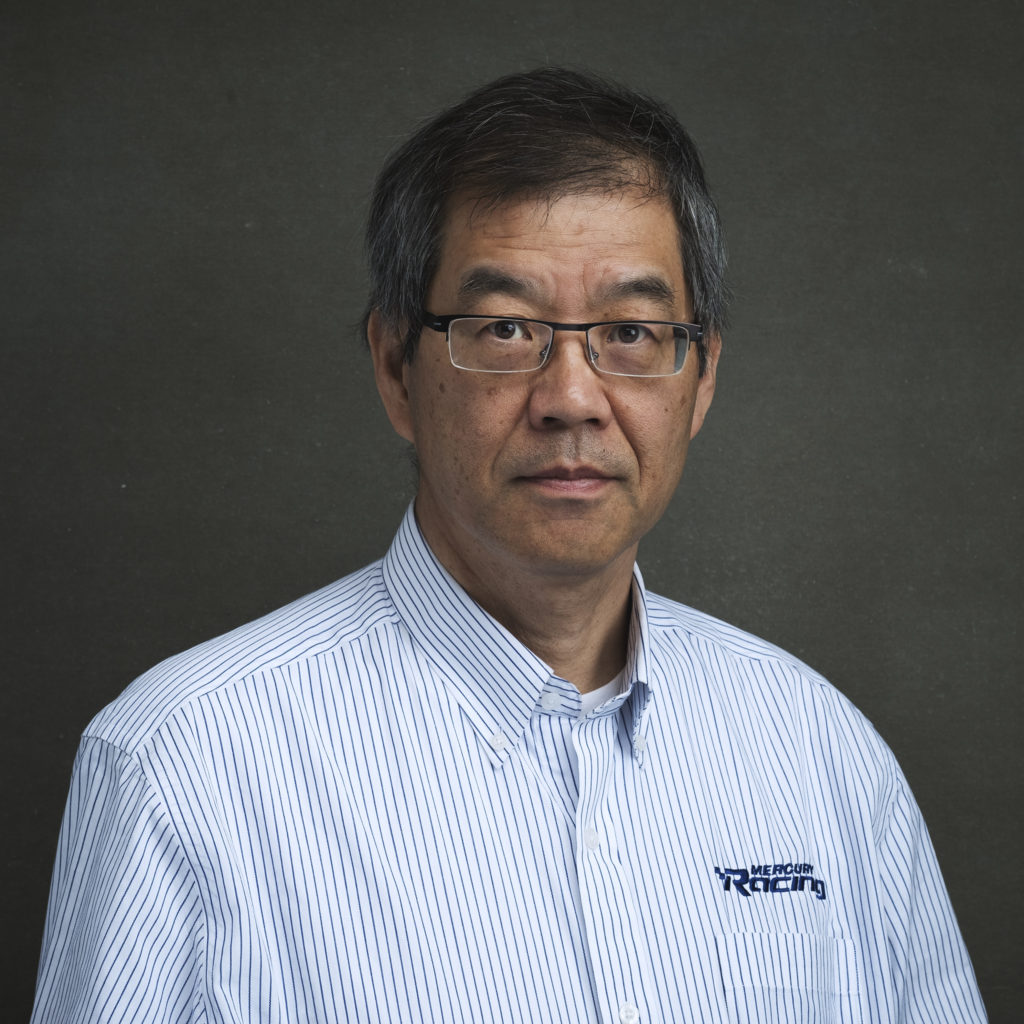 The first of our two runners-up is Hiro Yukioka, Senior Engineer/Technical Specialist at Mercury Racing. He was awarded for his presentation: 'Simcenter FLOEFD CFD tools for collaboration work'. Mercury Racing is the leading provider of high-performance marine propulsion systems worldwide, offering an exciting and fulfilling power boating experience.
In his presentation, Hiro gave the audience a glimpse into Mercury Racing's design development process. The fascinating project focused on collaboration between product engineers and design analysts. He received a glass trophy and a $500 gift card. Hiro generously chose to donate the funds to the Oshkosh Youth Symphony.
See below how Mercury Racing uses Simcenter FLOEFD in its engineering process to design an intercooler filter:
Runner-up: Peter Fink, Zentrum für Wärmemanagement
The second of our two runners-up is Peter Fink of Zentrum für Wärmemanagement. He was awarded for his presentation: 'Characterization of a liquid cooling system for power electronics by CFD simulation and Simcenter T3STER: Experimental setup, measurements and results'. ZfW offers comprehensive services and competent advice in the field of heat management, and lifecycle testing of electronic components and systems.
Peter, who has decades of experience in the fields of simulation and thermal management, used Simcenter FLOEFD simulation software to select a best fit option with a homogeneous temperature profile, and to proof pressure loss in a liquid cooling system. He received a glass trophy and a $500 cash prize.
Many thanks again to all who entered!
If you or your organization would like to submit work for consideration in the 2020 Frontloading CFD Award, please follow this link. The deadline for entries is August 31st, so there's still plenty of time.
This article first appeared on the Siemens Digital Industries Software blog at https://blogs.sw.siemens.com/simcenter/simcenter-floefd-frontloading-cfd-award-winners-2019/