Products
What's New in Simcenter Femap in 2023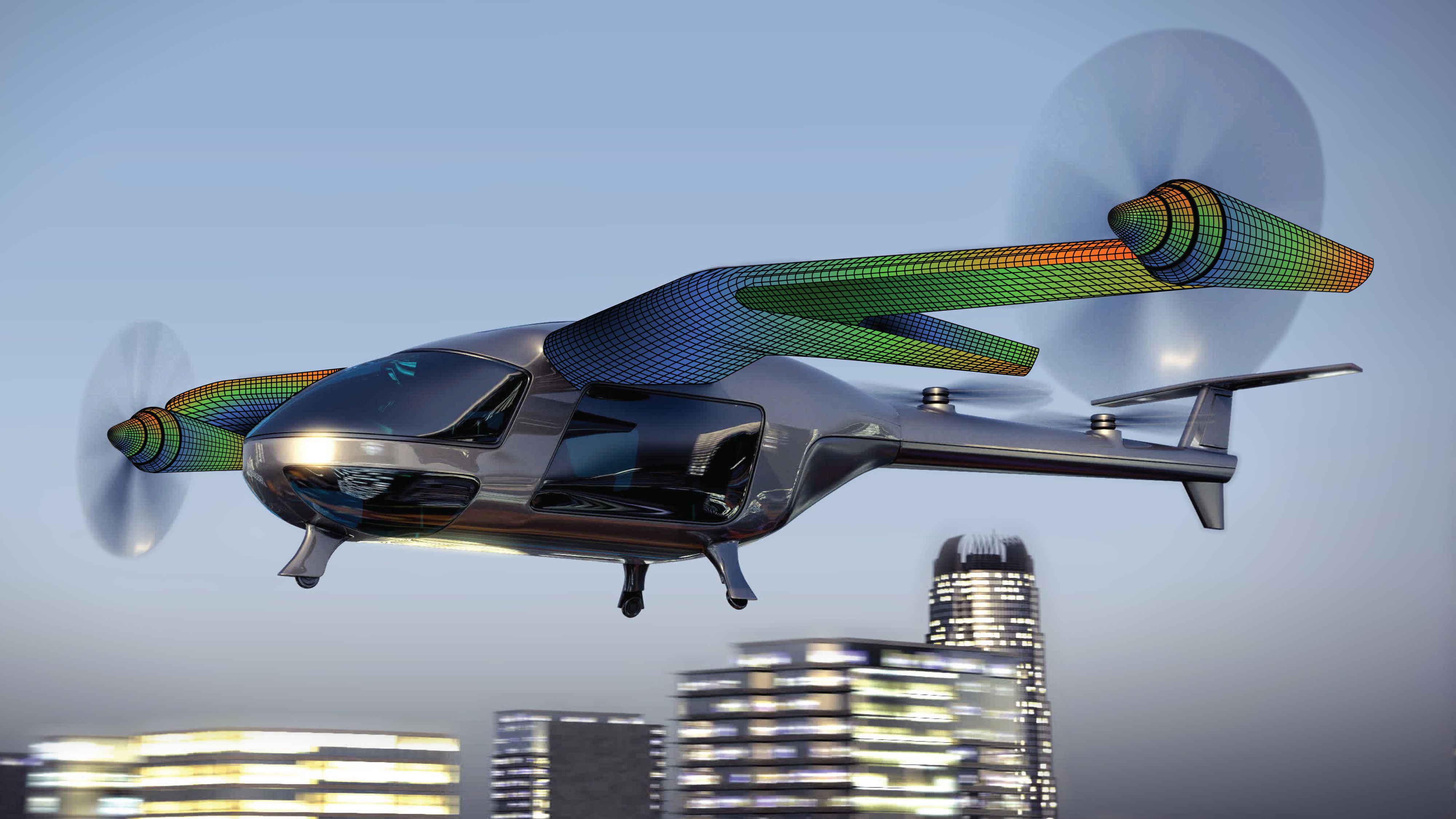 Simulate rotor dynamics, be more productive
Simcenter™ Femap™ software is a versatile finite element analysis (FEA) pre-/postprocessor for robust meshing and model definition , interoperability with Simcenter Nastran and other popular solvers, and overall ease-of-use. Simcenter Femap is an ideal solution when you need to use a traditional mesh-centric approach. What does mesh-centric mean? This means you can easily work with legacy FEA models that might not have the original geometry that was used to create them. For example, you might import an old bulk data file, and with Simcenter Femap, you can easily re-use and make edits to that mesh.
In 2023, Simcenter Femap continues this trend by introducing key features and updates to enhance your productivity and collaboration, streamline your modeling processes for geometry, meshing, analysis, and postprocessing. Specifically, this blog will show you highlights of new enhancements introduced Simcenter Femap releases 2301 and 2306 that will help you:
---

The products you engineer experience a wide array of phenomena, and you need tools that can help you efficiently model and simulate what is happening to your products before you build them. Simcenter Femap helps you create the FE models needed to accurately simulate product performance. These new enhancements will help you solve even more complex problems.
Create rotor dynamics models for Simcenter Nastran Rotor Dynamics
If you're engineering rotating machinery, then the latest release of Simcenter Femap is for you. In 2023, Simcenter Femap introduces support for Simcenter Nastran Rotor Dynamics (SOL 414) so that you can more efficiently create rotor dynamics models.
Add or remove elements during a nonlinear solve
Sometimes when performing a nonlinear analysis, you need the option to remove or add elements to the model as simulating to accurately capture behavior, such as when a material might have completely failed when something is bending. In 2023, Simcenter Femap introduces the ability to define element addition and removal for nonlinear simulations using Simcenter Nastran Multistep Nonlinear solution SOL401.
Capture additional key results data not calculated by the solver with computed vectors
Solvers create a lot of data, but even still, your solver might not give you the specific metric you need for your application. Exmaples can include failure theories or envelopes of results.
Simcenter Femap introduces Computed Vectors in 2023 which let you calculate the key results you need that the solver doesn't provide in its result file.
---

Meshing finite element models can be a tedious process. Simcenter Femap provides the tools you need that help make this process go faster. The following enhancements introduced into Simcenter Femap in 2023 help make you more productive so you spend less time on meshing and modeling and more time on engineering.
Use mesh points with Body Mesher
Many times, you might need to force a node on your mesh to be at a certain location. In 2023, the Body Mesher command in Simcenter Femap now recognizes hard points. The helps you ensure nodes are placed at the specific locations needed when you initially create the mesh and reduces extra time needed go back and maually edit node locations.
Update line elements connected to other element types using the Mesh / Mesh on Mesh command
In some finite element models, you might use a line element as a stiffener, which could then be connected to a shell mesh in your model. During the CAE process, sometimes you may want to refine or coarsen your shell mesh. But this action could pose a problem to the connectivity of your line elements.
In 2023, Simcenter Femap allows you to update line elements at the same time as you refine or coarsen the model. This saves you time so you don't need to perform multiple meshing operations and also ensures your model maintains connectivity.
Quickly create mesh to connect different regions of your model, regardless of complexity
Sometimes you might have different sections of your mesh that might not be connected together. Simcenter Femap now gives you an easy way to quickly create a mesh that connects these sections together, regardless of the complexity of the shape of the model.
Find the right command quickly
Simcenter Femap has been around for over 30 years, and so there are a lot of commands and functionality that have built up over that time. This means finding the right command can sometimes take time.
In 2023, Simcenter Femap now includes a Command Finder that can help you get to the command you need just by typing in a few keywords.
---

In many organizations, the simulation team seems to exist in a world of its own, disconnected from the broader design and development process. However, it's important for the simulation team to be tied to the broader digital thread across the organization so that simulation engineers know they are simulating and providing feedback on the latest designs. New capabilities introduced in 2023 help Simcenter Femap users stay integrated with development:
Create and manage Femap files directly in Teamcenter
Too often, simulation engineers work outside of a the PDM system used by the rest of the organization to track designs and configurations. This can easily lead to mix ups where engineers don't simulate the right version of a product release, or simulation results get lost in the shuffle.
In 2023, you can now directly manage Femap files in Teamcenter directly from the Femap interface. This means you can make sure the organization knows which simulation files were used for a particular design.
Improved monitoring when solving multiple analysis sets at once
Simulation teams are very busy, often working on multiple projects or multiple analyses at the same time. As a result, keeping track of the status of multiple analyses can be a challenge.
New enhancements to the Analysis Monitor in Femap help you more easily understand the status of simulations you've launched from within Femap. In addition, new commands in the Analysis Monitor help you take appropriate action at the click of a button.
Watch the YouTube Premiere
If you missed the complete launch event, you can watch Mark Sherman, Andy Haines and Marykate Dugan explain highlights from this year's Simcenter Femap releases here:
Learn more…
Follow these links to try Simcener Femap for yourself and connect with other Simcenter Femap users:
This article first appeared on the Siemens Digital Industries Software blog at https://blogs.sw.siemens.com/simcenter/simcenter-femap-2023/