Products
InMotion student team breaks records with 12-minute charging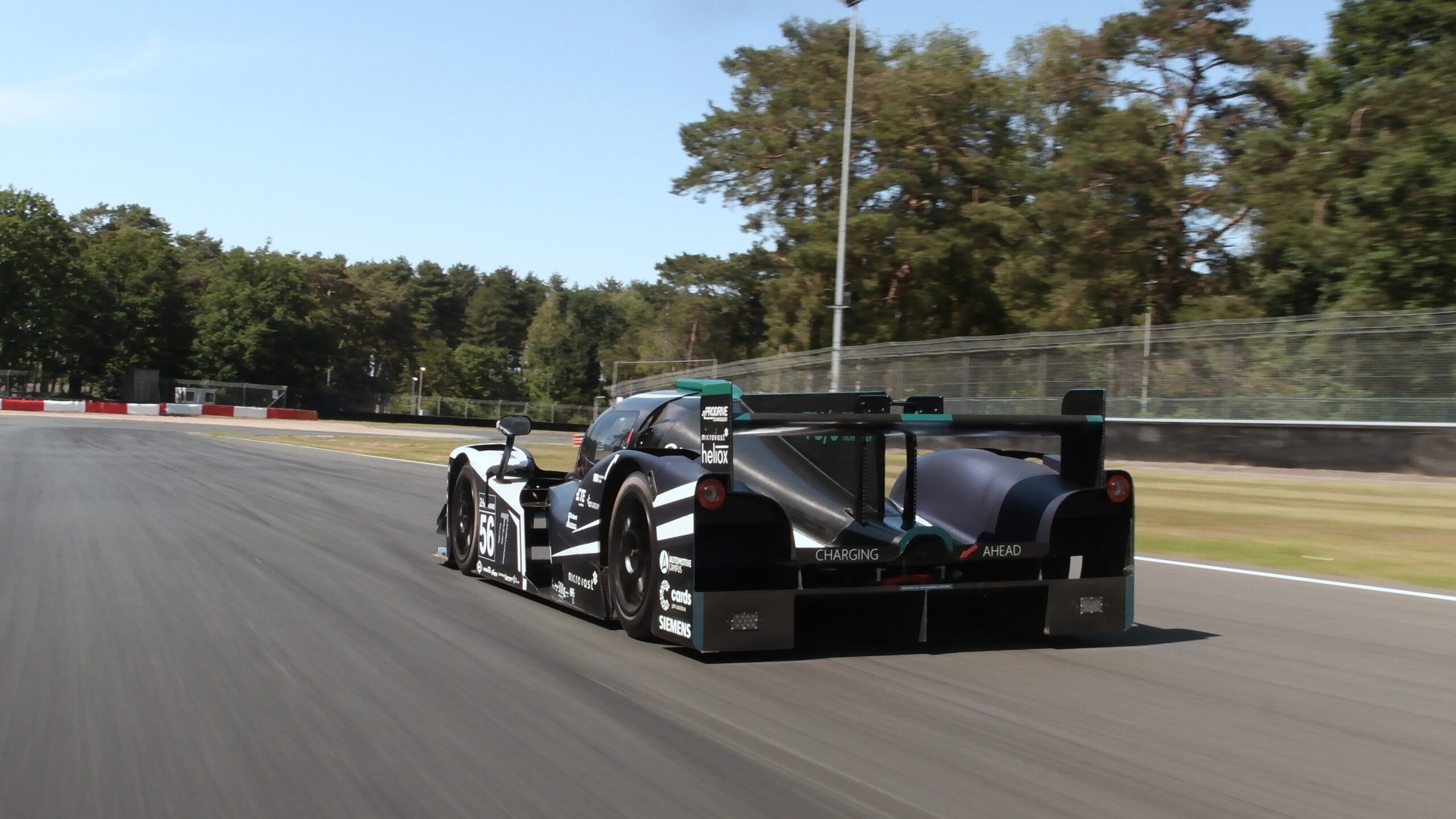 Now that is something to celebrate…
Today to celebrate the fifth UNESCO International Day of Education, we want to highlight quite an exceptional story from the InMotion student team that just happens to use Siemens software – and of course: Simcenter.
Although InMotion has made a serious technical impact with its all-electric, track-ready Le Mans race car, the Revolution, the real beauty of this story is what this team of students has accomplished with their 12-minute fast-charging technology and next-generation battery packs.
Based on the Automotive Campus in Helmond, The Netherlands, InMotion is closely associated with the Technical University of Eindhoven. The InMotion team, which is run as a foundation and rotates students annually, practices continuous innovation. Experienced former members meet weekly with the current team to guarantee knowledge transfer and help solve technical challenges.
Moving forward and making progress
Over its ten-year history (plus), InMotion has built four, successive innovative race cars, including the heritage bio-ethanol Ignition, the fastest student e-Formula 3, the Fusion, the Vision, a more aerodynamic e-concept car and the Revolution, a true pioneer with its 12-minute e-charging time – that is faster than an e-Porsche or even a Tesla.
"Ten years being a student team is quite amazing. I think this is what makes InMotion special. The people that founded it ten years ago are still on the supervisory board. People that built the first electric race car, the Fusion, are still providing us knowledge on the Revolution. That's unique. It's about moving forward, making progress, and keeping continuity in the team," states Ewout Timmermans, former Team Manager, InMotion.
Digital twin work experience
Working in a digital thread with a digital twin was new to some of the engineers on the team. Old school tactics, like prototyping and on-the-fly troubleshooting, are things left in the past for the new generation of InMotion engineers.
"I think for most of the engineers, it was a true eye opener that you can work in this detail and represent advanced design and engineering performance this accurately in a virtual world," explains Thomas Kuijpers, former Technical Manager, InMotion.
The team is quick to point out that getting everyone up to speed on all the Siemens Xcelerator tools, pretty much the same package that many F1 teams use, btw, was far from an out-of-box experience. They had help from cards PLM Solutions, a Siemens Platinum Smart Expert Partner, based nearby in Best, The Netherlands.
"The consultants from cards PLM were always really quick to respond and help point us in the right direction when we got stuck," explains Kuijpers. "Another plus point about Siemens, especially for students, is the Siemens Xcelerator Academy. Most of us had already followed courses online with university, but once we started working as a new team, we even had more access to more specific material and tutorials. This was very useful for us."
Innovation on the mobility side
"We really try to innovate on the mobility side. We believe that fast charging is way too slow at this point, and that might be a reason that people do not drive electrically," explains Martijn Scholtus, former Account Manager, InMotion. "With the Revolution, we want to make the charging time as fast as possible. It is charging in 12 minutes. That's a big leap. And it's a Le Mans race car."
"The most prestigious race is the 24 Hours of Le Mans. It is really a dream of the entire team to race there with this technology." Adds Scholtus, "If it works at the 24 Hours of Le Mans, then it's going to work everywhere."
The importance of hands-on experience
Clearly the InMotion team has put its footprint on the power of innovative technology and, without forgetting International Day of Education, the importance of getting out of the classroom for some hands-on experience and on-the-job training in the world of engineering education (or any higher education for that matter). But more importantly, the team shares passion for engineering innovation to make the world a better place. And, at Siemens and Simcenter, all we can say is that we are happy that we could help.
______________________________
A short InMotion Photo Gallery
A rotating student team going into its 11th season, InMotion aims to inspire students, organizations, and society with its unique concept to accelerate the energy transition in the automotive industry. The team's vision is to make future charging as fast as "filling up". To showcase its unique electric refueling technology, the team is setting a goal to race in the toughest endurance racing environments, the 24 Hours of Le Mans.
The simulated top speed of the Revolution is 300 km/h. Either way, it definitely outpaced our famous technology demonstrator, the Simcenter SimRod, on the track. (Although you have to argue that even though SimRod never set out to be a famous race car with a need for speed, it can pack a bit of punch…and keep up with the big guys.)
________________________
Special thanks to entire InMotion team. It was a really great "collab"…
Good Luck to everyone at InMotion and hopefully see everyone soon in Le Mans.
_________________________________
And a side note to honor International Day of Education
Education is a fundamental right
Although most of us have a lot to celebrate education-wise, there are still a surprising number of people on the planet who don't have easy access to education. This is why the United Nations General Assembly has proclaimed 24 January International Day of Education, in celebration of education's role in peace, development and a more sustainable planet
Without inclusive and equitable quality education and lifelong opportunities for all, countries will not succeed in achieving gender equality and breaking the cycle of poverty that is leaving millions of children, youth and adults behind. Today, 244 million children and youth are out of school, and 771 million adults are illiterate. #EducationDay
This article first appeared on the Siemens Digital Industries Software blog at https://blogs.sw.siemens.com/simcenter/inmotion-student-team-breaks-records-with-12-minute-charging/