From Aerospace to Amsterdam: Five reasons for Aerospace professionals to attend the Simcenter Conference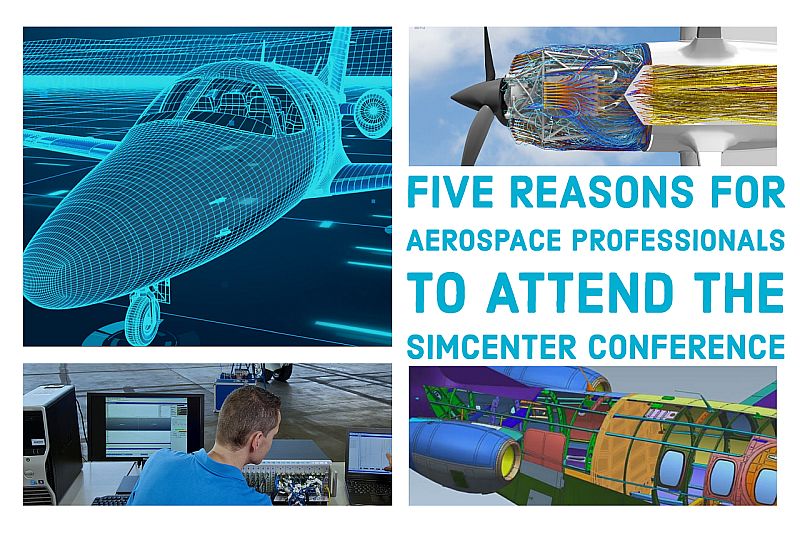 A speaker viewed more than five million times, a keynote built on 100+ years of product design experience, 15 Aerospace organizations, 153 simulation & test experts from other industries, 24 free training sessions, 500+ attendees, the world's most eminent company, Amsterdam and……You?
I have a confession. I love attending a professional conference, clocking in more than 50 conferences in the last decade. Both as an Aerospace Engineer and as a Marketer, attending industry events is one thing I look forward to every year.
From the monster ones like Offshore Technology Conference in Houston to the more technically focused events like AIAA Scitech Forum down to the smaller, discipline-oriented events like Design of Medical Devices Conference, an industry event is one of my favorite avenues to engage in things that I can't always pay attention to – learning, networking and walking away with ideas and inspiration.
And my personal favorite event is almost here – The 2019 Simcenter Conference in Amsterdam from December 2-4.
Are you in the Aerospace Industry like me? Are you involved in Simulation & Testing? Here are five reasons why you need to attend the Simcenter Conference in Amsterdam this year.
1) You'll learn from some of the best Aerospace industry experts in simulation & test on various topics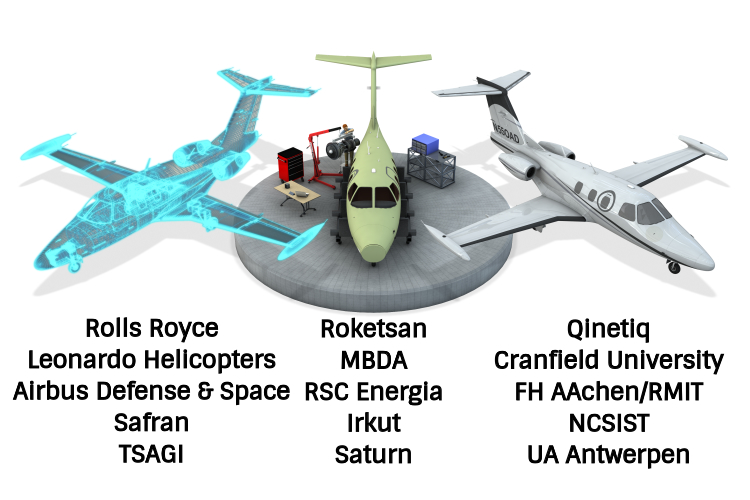 Digital Twins (Rolls Royce)
At a time when the entire industry is pivoting towards digitalization, hear from one of the industry leading experts on how to overcome organization challenges in implementing the digital twin. The talk from the Pioneers of Power will focus on their journey towards an aerospace digital twin with Simcenter STAR-CCM+ and Simcenter 3D, delivered by Fumbi Kolawole, Chief Product Owner.
Rotorcraft (Leonardo Helicopters, TSAGI)
Leonardo Helicopters often faces fuel system refurbishments and improvements to accommodate customer special requests requiring extensive certification. They'll take you through their use of Simcenter STAR-CCM+/Simcenter Amesim to certify new helicopter fuel system configurations. TsAGI, the Central Aerohydrodynamic Institute from Russia, will present on helicopter rotor aerodynamics simulation techniques.
Aircraft (Saturn, NCSIST, Irkut)
The talks from Saturn and Irkut will focus on key components of aircraft design – oil system design and aero loads determination, both using FloEFD. National Chung-Shan Institute of Science & Technology will add another interesting talk on analyzing ski jump ramp profiles for CTOL aircraft with Simcenter Amesim.
Space & Defense (Airbus Defense & Space, Roketsan, MBDA France, RSC Energia, Qinetiq/UA Antwerpen)
One of the more interesting cluster of presentations at the conference. We start with smarter, cheaper satellite production with Femap at Airbus Defense & Space, followed by RSC Energia detailing faster systems and aggregates development for rocket & space equipment with Simcenter Amesim. Qinetiq/UA Antwerpen brings an interesting story on affordable earth testing for space applications. The secret: Simulation & digital twins with Simcenter 3D/HEEDS. Interested in how safe missile launches from ships are? MBDA France makes them safer with Simcenter STAR-CCM+ simulations. Adding the test component is Roketsan discussing their experience with Simcenter Testlab for Ground Vibration Testing (GVT). You can even meet some experts who host the Siemens GVT Masterclass there.
Propulsion (Safran Aircraft Engines, Rolls Royce, Cranfield University, FH Aachen/RMIT)
Matt Straw, consultant for Rolls Royce and a personal friend, brings the story of complex multiphase simulation (Simcenter STAR-CCM+) and design exploration (HEEDS) to design high-performing oil management systems at Rolls Royce. With multidisciplinary simulation, can multi-level modeling be far behind? Safran Aircraft Engines focuses on their use of Simcenter 3D for modeling aircraft engine mechanisms. The Academia space is represented by Cranfield University, FH Aachen and RMIT and true to their nature, their topic of focus is one for the future – hybrid electric aircraft propulsion systems.
2) You'll take away valuable professional and personal lessons from the keynote speakers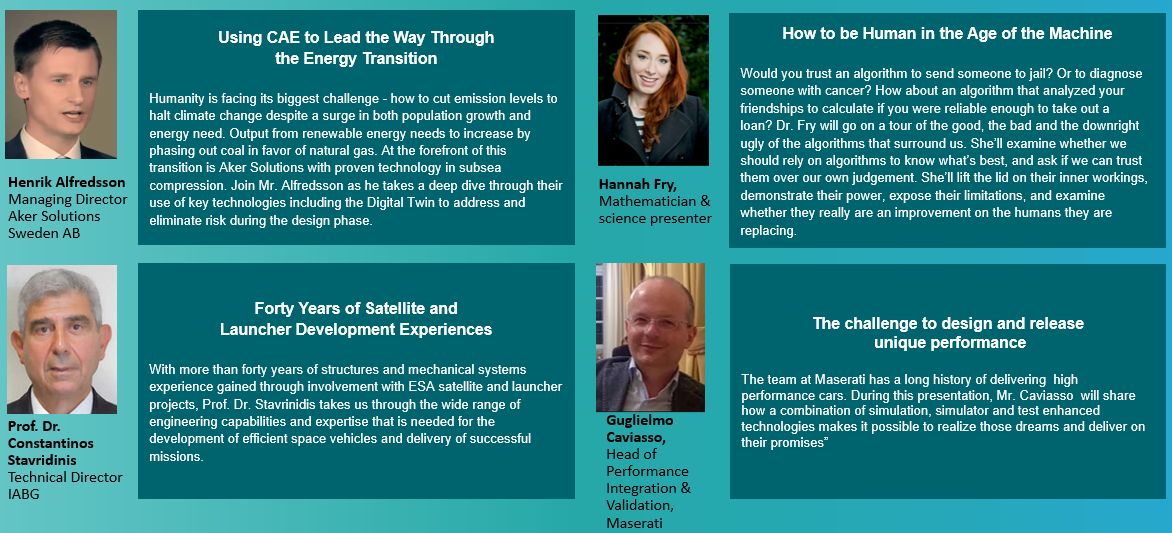 Design your product. Design your life. Yeah, our keynote speaker lineup helps with both.
From satellites to energy to performance cars, the keynote speakers from Aker Solutions, IABG and Maserati will take you through the past, present and future of product design using simulation & test. That's more than 100 years of combined design experience, showing that no matter your product, our engineering challenges are often similar.
Need more inspiration? Regularly voted as the best topic on the agenda is our Inspirational Keynote Speaker session, graced in the past by Gene Kranz of Apollo fame, Paul DePodesta of Moneyball fame, David Breashears – first American to climb Mt. Everest twice and leading inspirational speaker, Nancy Rademaker.
This year, we bring you a mathematician, an author, a lecturer, a TV presenter, podcaster and public speaker, all rolled into one – Dr. Hannah Fry. Her TED talk on the Mathematics of Love has racked up millions of views. At the end of her talk, you'll walk away inspired and understanding how mathematics applies to human and interpersonal behavior. Her top three tips for finding love (verified by Math, of course) may come in handy for some of you.
3) You'll get your money's worth just from the free training day
Now that I have convinced you, you are probably wondering how to convince your Manager. If they are still not convinced (at which point they should just call me), here's the answer: A full day of training/lectures on multiple Simcenter products, featuring some of our most-wanted training courses. Combustion, Automation, Design Exploration, Data Management, Productivity, Fluid Systems, Multiphase Modeling, Aeroacoustics and many more.
24 training lectures. The best tips and tricks from Siemens experts. Our Dedicated Support Engineers on hand to answer your questions.
Seriously, send this training schedule to your manager and start looking at flights to Amsterdam. Did I mention that your Manager is welcome too? In fact, we offer discounts for teams of 5 or more on the conference pricing. Did someone say team retreat?
4) You'll find solutions to your problems from other industries through networking
Last year, the keynote presentation from Tetrapak was so well-received that I personally received multiple questions during and after the conference on their simulation techniques. Their presentation topic? Simulation in food processing and packaging.
The questions came thick and fast from various customers from multiple industries – aerospace, automotive, chemical, energy, sports. But the common takeaway? Everyone was keen to learn from Tetrapak's simulation techniques for fluid dynamics and multiphase modeling. The applications are different but the techniques in CAE and testing are similar for most industries.
Designing rotorcraft? You'll definitely learn from Siemens Gas & Power, ABB Marine and MAN Energy talking about designing marine propellers and gas turbines.
Have a multidisciplinary challenge in your aircraft design? There are over 50+ presentations showcasing simulation, test and design techniques combining different 1D, 3D, CFD, FEA and test products from Simcenter.
Interested in Aircraft Digital Twins? Cartoid arteries, ships, electric propulsion, autonomous cars, virtual printers, household appliances, packaging – these are just some digital twins showcased by customers at the conference. There's enough information to learn how to implement the digital thread in your organization.
Here's Wartsila talking about Marine digital twins at last year's event.
With over 500+ attendees from the simulation & test industry, you are among your peers, the ones who face the same challenges and have the same goals as you.
5) You will have a fantastic time. Guaranteed.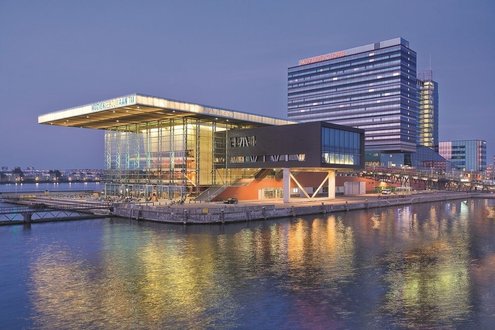 This is a Prashanth promise. I have attended every one of these events since 2010. There's a sense of camaraderie and a tribal mentality (in a friendly way) at a Simcenter Conference. Perhaps it's because the simulation and test community is small and there's a lot of overlap between the work that we do. Perhaps we all genuinely like each other. But the sense of community is palpable everywhere.
Evening dinner event on a boat. Cool demonstration areas. Virtual Reality booths. Help desk manned by our Support Engineers. Delightful food.
A gorgeous hotel right on the river in Amsterdam – Movenpick Amsterdam City Center.
——————————————————————————————————————–
There you go! Five solid reasons to book yourself a flight to Amsterdam. You can register for the conference with the link below.
Reach out to me if you are attending so I can put together a little evening get-together for the Aerospace folks.
This article first appeared on the Siemens Digital Industries Software blog at https://blogs.sw.siemens.com/simcenter/from-aerospace-to-amsterdam-five-reasons-for-aerospace-professionals-to-attend-the-simcenter-conference/