Products
Creepy fluid dynamics (CFD)
Creepy Cliches
A group of college students go on a weekend trip in a cabin by the lake (or in the woods) and get slaughtered, one after the other by some local freak. (It is important that there is the moment when they check their mobile phone and there is no service. Also, they need to make a series or stupid decisions, most important: "Let's split up!" Spoiler: The girl survives at the end.)
A brutal sadist tortures a group of people who presumably arbitrarily have been thrown into this situation together. (there is some obscure connection between all of them but it does not really matter- useless subgenre).
The idyl of a peaceful smalltown (or summer camp) is brought to an end by a serial killer (or a creepy clown) that seeks revenge for the things some kids have done to him in the past. (Note that the serial killer always moves very slowly and cool and still gets one after the other).
After some trauma, a young family moves into an old mansion to start a new life and gets haunted by some old ghost (why do they always move into those old scary houses? They must at least have seen one of those movies to know how this will turn out).
But these are just a few of the common sub-genres or better to say cliches of horror stories, as the chart below shows…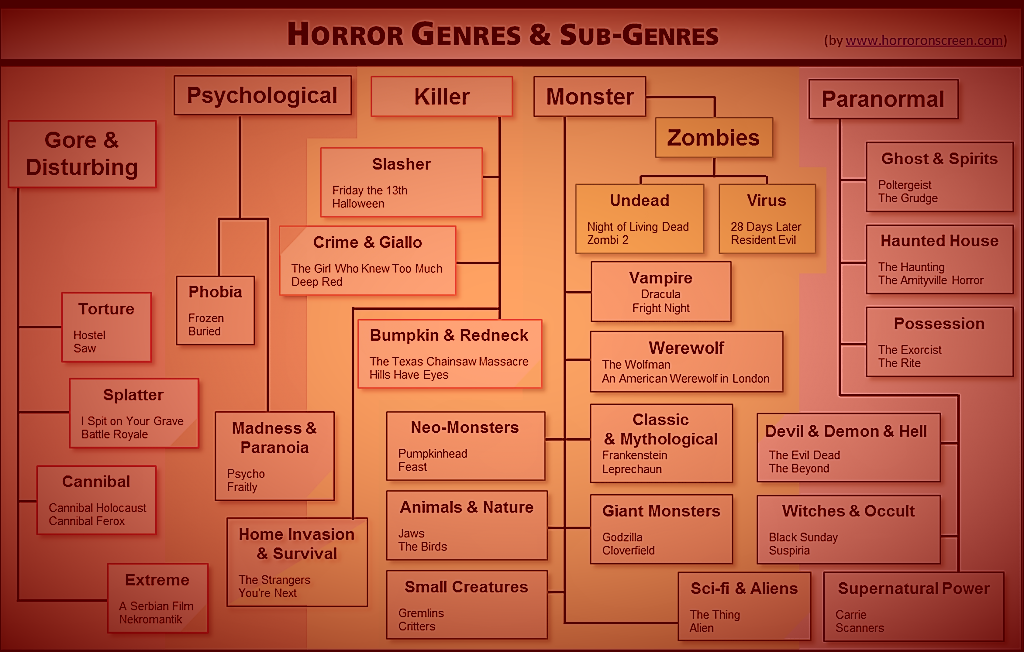 As a horror movie junkie, what I love most is if the movie comes along the usual way and then suddenly breaks with the cliche in a yet unseen way. Given the millions of horror stories out there, this is clearly an art and only masters of the craft managed to come up with the unexpected when the educated horror fan believes he knows what to expect. But all classics aside, there is another subgenre that caught my attention:
The engineering horror story
A CFD engineer makes proposals for a significantly better performing design and gets turned down by the CAD engineer (he typically has never met before) because his insights came too late or are not manufacturable at all. In some twist of this genre, the CAD designer has a great solution that fulfills all packaging constraints and he would have loved to understand the flow behavior but he has no tool to do so.
The war on cliche
We cannot fight the war on cliche in the horror story genre, but we are here for you to fight the creepy times of disintegrated CAD and CAE departments and solutions. Simcenter fluids & thermal solutions cater to engineers that need to solve fluid dynamics problems and find better flow solutions, from the designer through the part-time analyst to the CFD expert. That's our mission, to deliver a CFD portfolio that meets your fluid mechanics and thermal safety engineering needs along the complete product life cycle.
Leverage these weapons to fight the evil silos…
Simcenter STAR-CCM+, a complete multiphysics computational fluid dynamics software allowing CFD engineers to simulate products and designs operating under real-world conditions.
Simcenter FlOEFD, enables design engineers to explore the design space by fluid flow and heat transfer analysis early in the design process through CAD-embedded CFD simulation.
Simcenter SPH Flow – just added to the solvers' club- is a meshfree smooth particle hydrodynamics software that allows for rapid assessments of complex fluid body interactions with minimum setup effort and run times
And while we are engineers and not horror movie script writers, we could not withstand and gave it a shot: We tried to fight a little war on cliche with a brand new sub-genre "engineering horror stories" or "creepy fluid dynamics". And no, no pumpkin aerodynamics with us! Scary reading and Happy Halloween!
A Simcenter FLOEFD Halloween Horror Story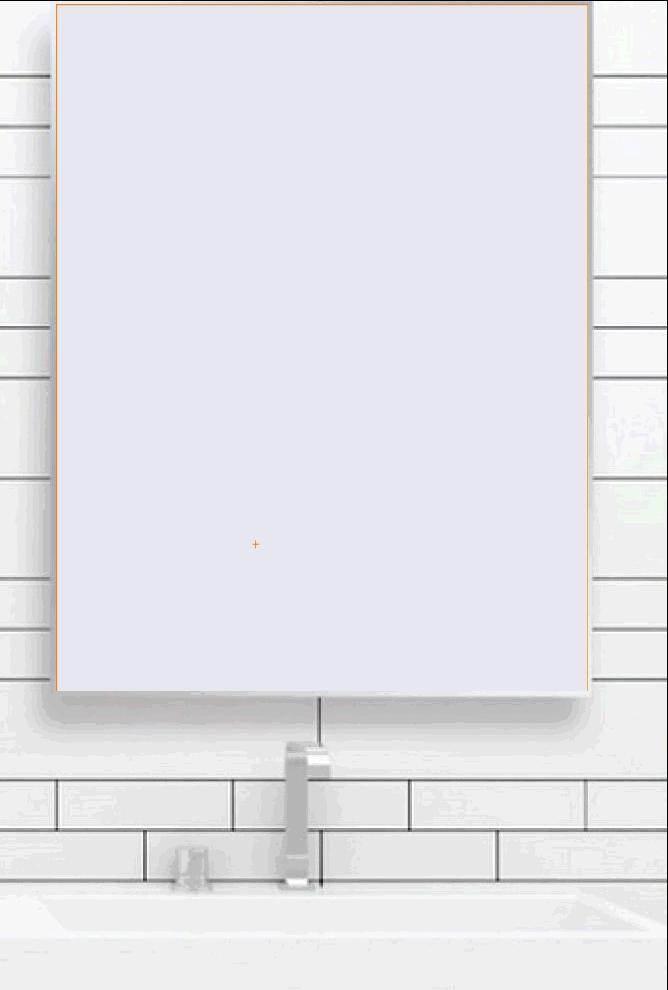 The news channels had been reporting the disappearance of Simon Cary from the All Hallows asylum for over a week now. Tom pretended, more to himself than anyone else, that there was no need for concern. Tom had been doing things as usual since the story broke, waking up, going to work, going through the motions. The fleeting glimpse he had yesterday during his lunch break had begun to unsettle him though. It could have been anyone, it might have been anyone, surely it couldn't have been Simon. Or… Read on
Race against the machines
He stared at his screen. In absence, he rotated the model. The scene ran through his mind over and over. It just did not make sense. How on earth could they have known? I mean he had heard of those pre-crime pilot projects where – based on an algorithm- the police would send policemen to patrol in neighborhoods that were more likely to be a place of a criminal conviction or even put selected individuals under surveillance. But this one was different. He had never committed a crime, he was the normal guy from next door. He was a respected engineer. It was not to be expected, predicted, prevented? Or?
The Butterfly Effect
When the old engineer dies, he whispers "Butterfly" into his wife's ear. Puzzled by the odd last words she starts to search for their meaning. Deeper and deeper is she pulled into his world and discovers the secrets of the highly nonlinear world of engine CFD simulation. Join her on this ride
SCR – A night mare on eng. street
After Dieselgate this has become a classic. Once upon a time, there were four brothers. Their names were U, U, U, and S. As the second two U's were twins and just looked exactly the same everybody just called them double-U ("W"). They were just perfect spheres in the perfect beauty of nature's symmetry. On average they were the size of 30 microns, but despite this tiny fact their fate caused an impact of 30 billion dollars and still causes a nightmare to hundreds of engineers. You wonder how this is even possible? Well, find out if you dare
This article first appeared on the Siemens Digital Industries Software blog at https://blogs.sw.siemens.com/simcenter/creepy-fluid-dynamics-cfd/