Products
CFD software development with a little help from my friends
As children, my sister and I spent many hours dancing around the living room to the sound of my dad's record collection. A particular favourite was always the Beatles' epic Sgt. Pepper's Lonely Hearts Club Band. At the time, I don't think I was really aware that I was listening to the greatest album of all time. But I do remember finding the album quite fascinating.
Between then and now, a number of decades have been and gone. Regardless, the music is still just as unique as ever. Admittedly some of the more psychedelic imagery can be a little hard to grasp, but many of the tracks are simple and powerful.
One that we can all relate to is: "With a little help from my friends"
Here in the Simcenter STAR-CCM+ Product Management team, we have built a process to drive CFD software development based on this concept. Over the years our 'friends' have been a big part of the story.
Designing multi purpose CFD software
When you build a multi purpose CFD software and multiphysics simulation tool of choice for thousands of users around the world, you face a big challenge: The fact that you can readily apply it to almost any product in any industry is one of the tool's greatest strengths, but this also creates a significant challenge for Product Management. How do we ensure that new features and enhancements have the maximum impact on our users' productivity in the work they are both already doing and will need to do in the future? How can we simultaneously increase the application scope and improve performance, allowing our users to tackle more adventurous problems?
In short, how do we ensure we are "Getting better" all the time?
Crowd-sourcing innovation for outstanding CFD software
Being engineers, our customers are great at spotting ways to improve products, including ours. With their inputs and suggestions, the task of designing and implementing enhancements, or "Fixing a Hole", becomes a lot easier. Guidance from the customer community has played a huge role in shaping Simcenter STAR-CCM+ into the product it is today and much of that has happened on our (former) ideation platform, IdeasStorm. Users have suggested, voted and commented on thousands of ideas to improve Simcenter STAR-CCM+, providing us with a wealth of information about the impact of each idea, its relative popularity and how it might be valuable to other use cases besides those originally envisaged. In other words, we have been able to make sure that we are creating better multi purpose CFD software not just "Being for the Benefit of Mr. Kite!" but for the benefit of all our customers!
"She's Leaving Home"
You wouldn't believe it, but "A day in the Life" of IdeaStorm was quite busy. Since its first "Good Morning Good Morning" in 2013, IdeaStorm processed more than 4500 ideas. We have implemented over 900 of those in the CFD software. Every day for nearly ten years, IdeaStorm has enabled customers from around the globe to submit new product ideas as well as to vote and comment on other peoples'. In doing so it has provided a valuable forum for you to engage with us directly, offering crucial insight into how we can help solve your engineering challenges.
You might by now have guessed what's coming…. that's right – IdeaStorm has officially retired this spring. While it might not be quite sixty-four already (although perhaps in human years?), we all agreed that it was time to let the new generation of Ideas roam free.
So, what happens now?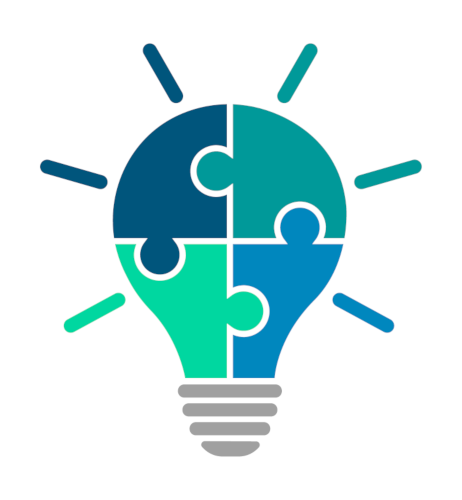 All ideas have been migrated into a brand new space called (you guessed it!) Ideas, in the Simcenter Community.
The Simcenter Community offers discussion forums allowing you to interact with fellow Simcenter STAR-CCM+ users and interesting articles as well as access to other communities for the other tools in the Xcelerator Portfolio.
You can find the new Ideas tab right alongside discussions and articles when you are logged into the Community using your Support Center account. Inside, you'll find a simple and easy to use interface allowing you to browse ideas, vote them up/down and submit your own.
As well as being conveniently located and easier to use, the new platform will enable better communication between customers and product management teams, while making it easier for everyone to understand the relative demand for different ideas:
We have removed vote thresholds: there is no longer a minimum level of voting needed for an idea to be considered for implementation in the software. This will instead be based instead on a continuous review of all posted ideas and the interest shown by the customer community on each.
Voting is no longer chip-based but a simple up/down vote button, making the voting decision much easier.
No more voting limits: Community members can up or down vote as many ideas as they like, inviting each user to express their preferences over a much broader range of ideas than before.
Amazing, they listen to us!
Ever since its inception, Simcenter STAR-CCM+ has released a major new version every four months. This means that we deliver a continuous stream of new features and enhancements to enable you to achieve your engineering goals. Critical to this continuous development is the feedback that we get from engaging with our user community. Here is what one customer said about the process:
"We are always waiting for the next release, because we know that in that release, there is something valuable for us. We can actually make an enhancement request and after one year or so, the capability we asked for is implemented in Simcenter STAR-CCM+. Amazing, they listen to us!" – Simone Ferrari, Bottero S.p.A.
We believe that the new location for Simcenter STAR-CCM+ Ideas will make it even easier for us to work with our user community and will ultimately lead to even closer collaboration in the future. After all, we depend on you all to make sure we don't sing out of tune!
Better together
Thanks to the ideas submitted and input from our community we have made some truly game-changing enhancements to Simcenter STAR-CCM+. While there are too many to mention in this blog, here are some recent highlights:
My favourite example is Screenplay, released in 2019: a major upgrade in the capability to create dynamic and compelling animations of simulation results. This hugely popular feature originated from a number of different submitted ideas, which were pivotal in designing the functionality. Thanks to your contributions, we are now all able to create beautiful animations with ease:
"Within you, BUT NOT Without you"!
Maybe one day my sister* and I will dust off that greatest album of all time and we'll be dancing to "Lucy in the Sky with Diamonds". But before "She's leaving [my] home" no doubt we'll save the last dance for the Simcenter crowd: (OK, I'll stop with the Beatles references now!)
Because the development of Simcenter STAR-CCM+ is happening "Within you, BUT NOT Without you"!
Join the Simcenter Community, submit your Ideas and start to shape the future of your CFD software!
*and no, unfortunately her name is not "Lovely Rita"
This article first appeared on the Siemens Digital Industries Software blog at https://blogs.sw.siemens.com/simcenter/cfd-software-development-with-a-little-help-from-my-friends/