Automated driving system assessment – Siemens partners with IVEX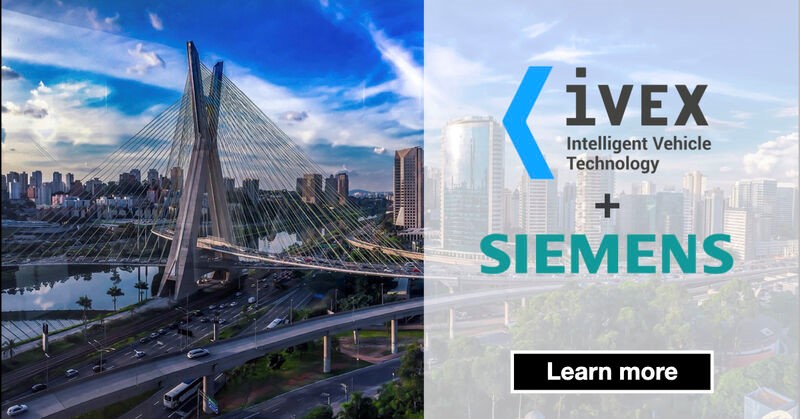 It will take some time before we can carelessly read the newspaper in the back seat of our self-driving car. Nevertheless, the automotive industry is working hard to push the limits in the development of vehicles with higher levels of autonomy. One of the major challenges the industry is facing is how to test an automated driving system. They also need to validate that autonomous vehicles are safe enough to be released on the public road.
Automated driving system testing
The verification and validation (V&V) process of automated driving systems is a challenging task, requiring a complex setup of tests. Further, autonomous driving systems need to be able to encounter and deal with an extensive set of unexpected critical scenarios. These systems need to take the right decision to keep the vehicle's occupants and other road users safe. Through simulation you allow virtual verification and validation using software tools. This enables massive validation and verification based on unexpected critical scenarios without any risk. The next phase would be testing on the test track as well as on-road testing. The currently used "probabilistic, data-driven decision-making" process used in autonomous vehicles makes it hard to prove safety of autonomous vehicles in the operational design domain. Therefore, it is required to have a widely accepted solution to assess the behavior of the autonomous vehicle.
Siemens partners with IVEX
In order to further automate smart testing and validation of autonomous driving systems Siemens has set up a partnership with IVEX. IVEX is a Belgian startup located in Leuven. They add a new capability to the existing Siemens V&V methodology for advanced driver assistance systems (ADAS) and autonomous vehicle (AV) systems. They do so by building in a safety assessment tool. This IVEX safety assessment tool is designed to assess the system from an internal and external point of view. In the internal point of view the tool constantly checks the trajectory projected by motion-planning components and identify safety violations of the autonomous vehicle. In the external point of view the IVEX tool analyses the behavior of the autonomous vehicle as an external observer. It can detect edge cases and safety critical situations in the data.
Synergistic collaboration
In 2019, Siemens introduced Simcenter Prescan360. An off-the-shelf solution for virtual validating and verifying autonomous driving vehicle systems. This can be done on a mass scale and in a cloud or cluster environment. In a unique combination with the newly introduced raw sensor acquisition solution Simcenter SCAPTOR, Siemens enables engineers to design and test technology to make vehicles drive autonomously. The process leverages well-known products like Simcenter Prescan, Simcenter Flotherm, HEEDS and Simcenter Engineering Services.
When combining Simcenter Prescan360 with the safety metric system developed by IVEX a unique synergy emerges. It delivers the following capabilities:
Identification of safety critical and edge case scenarios in recorded data (simulation or real road)
Highlighting perception system issues
Identification of ADAS / AV controller shortcomings
Determining safety metrics KPIs
Easy integration of OEM safety policies
Siemens and IVEX are collaborating to create the most streamlined toolset available in the market. The integration of a simulation environment from Siemens and the safety metrics from IVEX can help engineers achieve better results.
This partnership helps enable customers to get better products. It increases speed to market, without compromising safety, and to turn the achieved process efficiency to their strategic competitive advantage. With this new alliance, both companies are helping to bring safety to our roads faster and further in the world.
Proof of concept
Siemens Digital Industries Software, Siemens Technology and IVEX started a collaboration to deliver a proof of concept. You can find more details about the integrated software tool chain and the main benefits for the users in the video below.
This article first appeared on the Siemens Digital Industries Software blog at https://blogs.sw.siemens.com/simcenter/automated-driving-system-assessment-siemens-partners-with-ivex/