5 tips to unleash that one-off CFD simulation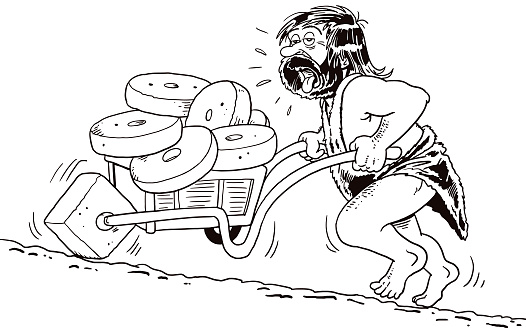 Don't be too busy to improve!
We're repeatedly told to pay attention to our energy use, but aren't we already doing our part as CFD practitioners? After all, we're building digital twins and saving materials and energy that would be otherwise used for full scale prototypes. But what about all these numerous simulations that we spent so much energy building and running just once. Once. They returned one drag coefficient on someone's performance chart. What's next: did you store that simulation in your archives, discarded it in oblivion without second thoughts, and moved on?
To remain competitive, we must consider thousands of product variants as early in the design cycle as possible. If the simulations are one-offs, it means we are validating more than predicting. That translates into failure to bring real value to the market. So let's explore how to unleash the potential energy of that single simulation…
The key is to automate the simulation setup, so that the next variant, and the hundreds after that, are push-button. Automation has always been part of the DNA of Simcenter STAR-CCM+. With its user interface in Java, you've always been able to drive very sophisticated, custom CFD workflows, with Java code.
But let's step back a second, and instead take this one-off simulation, the one you did yesterday. Yes, I can see it there in your folder ready to go to your archiving system. Let's now explore how to seamlessly turn that single point simulation into a design exploration study to look at hundreds of trade-offs in design. Which of the following 5 simple tips in our 'native automation' arsenal could you apply next time?
Tip 1: Filters
Have you more than once needed to select parts following a naming convention logic, for example a root name? How about using a filter? A filter down-selects items that have something in common. This is very important for simulation automation and repeatability. Think about how you build a simple scene, when you need to display "wheels" in it. Do you rebuild the scene if the wheel number changes depending on the configuration? The root name is intact, so there's no need to redefine the scene when you use filters.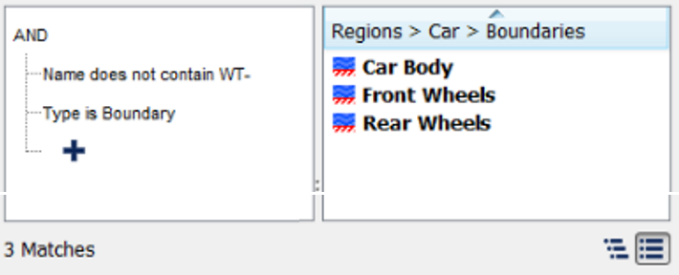 Use filters to to logical selections
Tip 2: Tags
You did a seemingly random selection of parts once, and you're certain there wasn't anything logical about it. Yet you had to do it again. Are you using tags? Tags are like labels or hashtags. They enhance productivity and enable automated processes. You can tag items that don't share anything logical together and use them again later. For example, a part and a report, because they are related. You could tag these 2 injectors because according to the latest design review, they are critical components in this engine variant. This example shows how tags can then be used in filters.
Tip 3: Parameters
To truly unleash your simulation, spend some time preparing it for design space exploration and parameterize it. You can define parameters for any important design quantity or physical input. Parameters are easy to set up and are automatically exposed in Design Manager, built into Simcenter STAR-CCM+. For example, you can parameterize the value of the wind tunnel inlet velocity, and apply it to define the wheels' rotating speed. Or in the following example, parameterize the distances between various heating and cooling devices in the room.
Tip 4: Simulation Operations
You've closely supervised your simulation so that it meshed, then executed to the end and that involved a few steps. Capture this execution intelligence in a simulation operation (1). You can use simulation operations to orchestrate different steps of a CFD workflow.
This secret sauce can then be deployed to other simulations by copying and pasting. Here is an example of a simulation operation deployed to creatively execute a sequence of different steps in a vehicle thermal management simulation.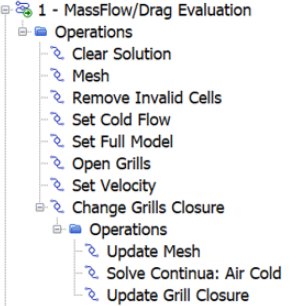 Tip 5: Simulation Template
What you've built, using these automation enablers of tags, filters, parameters and operations, is a simulation template. It's easy then to distribute simulation templates around to colleagues. By configuring the template so that only a few knobs (parameters) can be tweaked, you reduce the opportunity for error. The cost of maintenance compared to a Java-automated workflow is reduced. To distribute these simulation best practices, add comments. Comments capture knowledge, steps, things that you need another human to read, maybe yourself as a reminder!
Comment and deploy simulation templates
By now you might be thinking: "I don't have the time! My manager needs the results yesterday! The design office is ploughing ahead with this concept! If I spend all this time preparing my simulations in these ways, I'll miss the opportunity to make an impact at all." To this, I'll leave one of my favorite business cartoons here for us all to mindfully consider.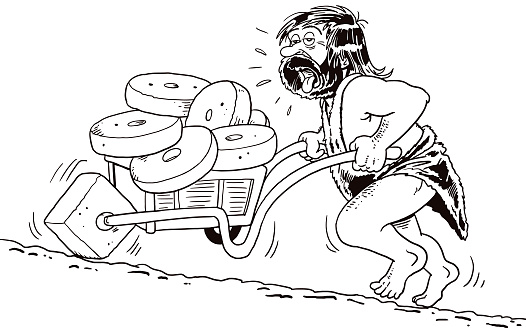 You've done it, your simulation is ready to multiply its value to your organization! The framework is set. Now open Design Manager to let the magic of design space exploration and optimization happen.
---
See also:
This article first appeared on the Siemens Digital Industries Software blog at https://blogs.sw.siemens.com/simcenter/5-tips-to-unleash-that-one-off-cfd-simulation/