Podcasts
Susie Wolff, A Driving Force for Sustainability & Diversity, Team Principal ROKiT Venturi Racing
If you grew up around the smell of gasoline and spent your childhood with the roar of engines in the background, it would seem obvious that you might dream about a career in racing. But for young girls, it wasn't always an easy path. It would take a strong and unbreakable sense of determination to keep the dream alive.
In this episode of the Women Driving the Future series, Ed Bernardon interviews Susie Wolff, Team Principal for ROKiT Venturi Racing. A racing phenom since the age of 8, she earned her place in racing history as the first female driver in 22 years to participate at Formula One Race Weekend at the 2014 British Grand Prix.
Since retiring in 2015, she has successfully directed her focus towards programs like Girls on Track and Dare to Be Different to encourage more young women to consider careers in the industry. Currently, she serves as Team Principal for ROKiT Venturi Racing.
Today, we'll talk about her early racing aspirations, her history-making life on the track, and how she's paying it forward for young women everywhere. We'll also learn about the diverse team she's building at Venturi, and the ways in which the racing world is adapting in the global push towards sustainability.
Some Questions I Ask:
What is it about Scotland that so many great race drivers come from there? (8:49)
How did you get that first sponsor you needed to make sure you could keep your career going? (12:02)
What was the biggest surprise you learned from driving a Formula One car that the simulator didn't teach you? (20:19)
How do you see the role of racing with this shift towards a more sustainable world of transportation? (35:01)
What do you think about autonomous car racing? (39:27) 
What You'll Learn in this Episode:
How Susie's mother influenced her "can-do" attitude (4:24)
The significance of the pink car she drove for Mercedes Benz (14:38)
The job of a Team Principal (22:23)
How her personal quest for diversity has shaped her team at Venturi (26:06)
Why she was initially cynical about converting to an electric car (36:32)
What she does for fun when she's not working (48:42)
Ed Bernardon: Imagine what it's like to grow up in a family where your mom met your dad in his motorcycle shop when she went looking to buy her first motorcycle. Your parents then surround you in your early years with motorsports and racing, with the roar of engines and the smell of gasoline. Finally at the ripe age of 8 your dad puts you in the seat of a go kart and sends you out on the track, but when you give it a go, but you get pushed around a bit and really you just don't love it. Your dad tells you, so we can go home now or you can go back out and just push them back. Either way is fine with me Your competitive drive, your determination say let's go and it ends up being your first step towards eventually landing in the seat of a Formula 1 race car and a place among the elite in racing.
Welcome to the Future Car Podcast, I'm your host Ed Bernardon VP Strategic Automotive Initiatives at Siemens Digital Industry Software. And today we venture into the exciting fast paced world of the highest levels of racing and explore the role racing has in addressing issues related to sustainability and diversity. In this episode of our series "Women Driving the Future" we talk to Susie Wolff, FORMER FORMULA 1 race driver and now team principle at the Rokit Venturi formula E team.
Susie followed her passion and the voices of both of her parents and rapidly progressed from karts right up the racing ladder, to eventually being signed by Williams Formula 1, cementing her place in racing history during the 2014 British Grand Prix as the first female driver in 22 years to participate at Formula One Race Weekend.
I talk to Susie about how she's making sure that young women experience the exciting world of motorsports. through her programs Girls on Track and Dare to Be Different, how now as a team principle of the ROKiT Venturi Formula E team she's using racing to show how electric cars can lead to a more sustainable world and how racing has been a part of the fabric of her life, as even now, s he can't help but be a back seat driver when her racing husband takes the wheel.
Welcome to the Future Car podcast Susie
Susie Wolff: Thank you very much.
Ed Bernardon: Let's start off going back in time to where you got your initial inspiration for racing because I know both your mother and your father were into motorcycles in Scotland. Tell us a little bit about how they met, and then how ultimately that led to you getting inspired to get into racing.
Susie Wolff: Well, I think you could say it was in the blood. My grandfather was quite a famous motocross rider in the 50s. And my mum who was his daughter went into my dad's bike shop to buy her first motorbike, and that's how they made and they still run that same shop nearly 40 years later. So, from a young age, I too got my first little quad bike and was all the time driving little quads, then onto little motorbikes. And then for my eighth birthday, I got a go-kart. At the age of eight, you're not thinking about a career, you're not thinking about the future, you're simply doing what you love at the moment. And for me, I love racing. It was the adrenaline, the competition, speed and I always look back now and think of myself as incredibly lucky to have found a passion so early in life.
Ed Bernardon: Your movie that your brother made for you, one of the things you mentioned is you grew up with the roar of engines and the smell of petrol around you. I guess he must have been talking about motorcycles and driving fast all the time. It's just part of your life, I guess.
Susie Wolff: It was massively part of my life because my dad raced bikes, he had a team in Isle of Man TT. Obviously, it was even from my grandfather, one grandfather race bikes, but the other was an engineer for Rolls Royce. So, it was very much in the blood. And then, of course, I grew up watching my mum ride a bike, and then race a quad bike alongside my dad. So, very much the environment that I grew up in, and it seemed second nature for me to get on a motorbike and then to start carting.
Ed Bernardon: Who was faster on the quad bike, your mom or your dad?
Susie Wolff: Good question. I can't quite recall now, but I can tell you that my mum is very competitive. She was a great role model for me growing up – my parents had a great relationship – and she had her own business as well, but was very keen to go jet skiing, to go out on bikes, she was very much up for all the adventures that my dad took us on. And that was obviously a great example for me because I saw them doing everything together, and I never, ever saw my mum not doing something that my dad did, so that really gave me the mindset that "Well, whatever my brother can do, I can do. There's no difference between male and female.".
Ed Bernardon: One would think when you see someone's as successful as you have been in racing that in those very first days, you jumped into a go-kart and you are the winner. But from what I saw, it seems that that really wasn't the case. Actually, after your first run out your father gave you the option to go home.
Susie Wolff: You're absolutely right. There's this, I think the assumption that I jumped in a go-kart and was immediately a talent. But no, initially I wasn't very fast, and to make matters worse, people were kind of hitting me as they were going by me kind of giving me a friendly nudge. And I came into the pits and said to my dad, "That's not for me out there.". And he said, "Okay, toots, we've got two options, you're going to go out there and try and go faster, and when they hit you, you're going to hit them back twice as hard. Or we put the car back in the truck and we head home. Both options are completely okay for me.". So, I think you can all guess which option I went for, I did go back out there. And that was the element of competition that I loved. I loved pushing myself, I loved obviously always looking at how I could get quicker. And the more I competed, simply the better I got, and that goes back to the old mantra, the more you do something, the better you get. And I think it was certainly in my character, I'm someone who gets quite determined and refuses to give up. There's a certain stubbornness there, and that certainly held me in a good state. And I had tenacity throughout my whole career that just meant I wasn't willing to give up, and that certainly served me well.
Ed Bernardon: That moment, when your father gave you the option, it would have been easy to say, "Let's just go home. They're bumping me too much.". But you didn't. Can you remember back to that moment? Why was it because your father was pushing you was it that you wanted to get even with those people that were bumping you on the track? What was it?
Susie Wolff: It's interesting when I look back and your question also makes me think. I mean, now being a mother of a little boy, I think it was just in my character. I was very much the character that I wanted to get back out there and show what I was made of and I loved the competition. I was someone from a very young age that liked the competition. I wasn't always a great loser, which was sometimes painful for my parents to cope with. But certainly that element of competition, I think that's either in you or it's not, it's either part of your character, or it's not. And certainly, I love the competition, I love the speed of the racing and that's why my choice was to go back out there and try again.
Ed Bernardon: Does your boy drive yet? Have you gotten him that little quad motorcycle?
Susie Wolff: I bought him an electric quad. How things havedevelopped.
Ed Bernardon: Of course. Your brother when growing up – he's a little bit older than you, and he also raced karts – so I imagine at some point, you became better than him.
Susie Wolff: Well, first of all, I was really lucky to have an older brother. He's only 18 months older than me and we're still very close to this day. And he was a great inspiration for me because I certainly had this feeling well, anything he can do, I can do. And we never really, my parents very cleverly, never really let us compete against each other because he was slightly older, he was always in a different category. And he was also very good. He didn't quite have the same passion for it than I did, so when we got to around 18 he decided to hang up his helmet focus on a different career path, whereas I was very set on becoming a racing driver. But he was a great support throughout my career and even still, to this day is great support.
Ed Bernardon: You're from Scotland from the Highlands, and there are so many great racecar drivers Jackie Stewart, Jimmy Clark, Dario Franchitti – I'm from Indianapolis, he's a three-time winner – David Coulthard, which I know you've done a lot of racing with. Is there something in the water or maybe it's haggis – your national dish – what is it about Scotland that so many great race drivers come from there?
Susie Wolff: Well, that's great that you're mentioning all of the famous Scots because us Scots, we're very proud of our country and what we've achieved in racing. And certainly, there's a certain let's say support within racing drivers, I've always liked to see other Scots do well. We discussed it openly once, I think one element when we were younger, coming through the ranks of karting because we were based in Scotland, we would have to travel 8, 9, 10 hours to get to some of the British championship rounds. And there was very much this feeling of, "Well, we've traveled this far, let's make it count.", which meant we really got stuck in and made sure that we were giving it all we had and obviously trying to get the best results we could. So, I think there was that slight element, certainly DC and I discussed that and agreed that when we traveled that far, we had to make it count. But I think it's just the tradition in Scotland. We are I think when you have a role model and you have one successful person from your country, it can always inspire the next generation. And obviously, I grew up I'd heard of Jackie Stewart, I grew up watching Dario, and these were great inspirations for me.
Ed Bernardon: So, you're racing go-karts, and now you're going to embark on this career from Formula Renault, Formula Three DTM. But going from a go-kart to an open-wheel race car, it's a difference in driving, of course, but it's a difference in costs and equipment and the support you need to do it. How do you take that step?
Susie Wolff: It was a huge challenge at the time. At the age of 18, I was ranked 15th in the world and that gave me a springboard to move into single-seater racing. But you're absolutely right, it's a challenge in racing because you need to find the budget. It's not like other sports, wherein football in a pitch and a ball to go practice and there are lots of clubs in different leagues to slide into. In racing, you need to find the budget to pay the team to get your car ready because, without a car and a good team behind you, there's no chance of success. And that requires raising sponsorship, which isn't always the easiest with the numbers involved in racing, but that's part of the challenge. And that's why for those that make it to the very top you need to be as good out of the car as you are in the car because there's a business element to racing, you've got to respond to sponsorship, you've got to represent brands. And that became something that I dived into because I realized without that I wasn't going to be able to have a successful career. And it shows you how long ago it was because my first main sponsor was British Telecom, they were launching something called broadband internet, how things have developed. But I think also very lucky for me early on in my career, I got picked up by Mercedes Benz to race for them in the German touring car championship. And that was really, at the age of 22, my big lucky break and I'm thankful for this day for that break.
Ed Bernardon: Getting that first sponsor though, has to be one of the hardest ones. And you mentioned that, as a successful racecar driver, you have to be successful behind the wheel, but also in getting sponsors. Did someone teach you how to do that? How did you get that first sponsor you needed to make sure you could keep your career going?
Susie Wolff: Well, I had mentioned before, my mum was such a great role model, but both my parents were, they run their own businesses, they're very entrepreneurial. At the age of 12, I wrote to every F1 team in the paddock asking for work experience.
Ed Bernardon: Did you get it?
Susie Wolff: No, unfortunately. Got a very nice letter returned from most of them that it wasn't possible for a 12-year-old. But I certainly learned from them that if you want something in life, you've got to go out and get it and you've got to work hard for it. So, I think growing up in that kind of entrepreneurial background within the family, I realized, "Okay, I've got to go out there and make it happen. And I was lucky enough to surround myself with great people in racing that helped me find the sponsors that supported me up through the ranks. So, from that perspective, I was very lucky.
Ed Bernardon: In Formula Renault – speaking of being surrounded by great people in racing – you raced against Lewis Hamilton, and I think he won a particular race that came in third. What was it like to be racing with him and having him inside there trying to take that win away from him?
Susie Wolff: Well, we raced from a very young age, and I can remember so vividly him as a little eight-year-old. He was outstanding from the very beginning, he was someone to look out for. And we really progressed through the ranks together. And in that one Formula Renault race, it was quite funny because he did win, I finished third, but I couldn't get my champagne bottle open on the podium. So, he ended up having to open it, for me very gentlemanly. But it's not a great surprise for me that he's gone on to become I believe the best of his generation, if not the best of all time.
Ed Bernardon: What do you think he has? What characteristic do you think he has that allows him to do what he's doing?
Susie Wolff: He has a huge natural talent, hand-eye coordination, and feeling the car, which I think is a talent that you can just dream of having. It's certainly what made him stand out from an early age, but that talent alone isn't enough. And he has a real tenacity, he's hugely competitive, and he's also very smart. It's not any wonder that he goes on to win so many World Championships because, through my husband's role, I get to see and spend time with him quite a lot. And he is working all the time, looking at every way he can improve, every way that he can gain small marginal gains, which he knows makes a difference between winning a World Championship or not. So, that huge natural talent combined with his great tenacity and work ethic has created an unbelievable talent and he's gone on to achieve unbelievable things.
Ed Bernardon: One of the things you spoke about was the fact that your car was pink. When you race, you have the helmet no one knows if you're a man or woman, you get out there and you're racing, that's what's most important. But what are your thoughts on having a pink car signifies that you're a woman, which that doesn't really matter? However, at the same time having a pink car lets all the women and little girls in the world know, I could be racing a car because there's a woman out there. How do you balance those two things?
Susie Wolff: It's a really good question. I have to be honest, at the time when Mercedes Benz told me I would be racing a pink car, I wasn't very enamored.
Ed Bernardon: You didn't look very happy, that's for sure.
Susie Wolff: I certainly fought against that decision because I feel blonde, female racing driver and a pink racing car was such a cliche. But on the other side, they did it as a marketing exercise because they believed it would create a lot more attention. And they were right, that pink car, there were pictures of it everywhere because you don't see many pink racing cars. And so, from that perspective, I had to understand that there was a bigger picture at play, it was a marketing exercise and it certainly worked. And there was that positive element that I saw a lot more little girls turning up to the racetrack, they were normally dressed head to toe and pink and they were there and their parents told me they were much more eager to come to the races because they saw this pink racing car and they were told it was driven by a girl. So, I think aside from obviously the negative of being a girl in the pink racing car I think there were some positives when I look back now.
Ed Bernardon: Let's talk a little bit about your experience in Formula One. And you went from DTM to Formula One. And when you're sitting in a DTM car you're somewhat upright, now suddenly you sink inside of an F1 car. What's the difference between the two? What's it like to just sit in one and the visibility and just the environment that you're in, compare those two because they seem so different.
Susie Wolff: Well, the DTM, it's a touring car. So, it's a shell of what looks like a normal road car in the racing version, which means there was space for a passenger next to me, obviously, in the racing car there is no passenger seat, but it's a big machine and you sit in the car, so you're not open to any elements, which means it gets very hot in the car. And in a Formula One car, you're open to the elements, you're in a single-seater, you're very tightly in a compact space, so the feeling is very different. The basics of driving both cars fast are the same, but the challenge was completely different. And the Formula One is the fastest, most technological racecar in the world and it was an incredible privilege for me to be able to drive a Formula One car. And the DTM was the fastest touring car in the world. So, from that perspective, I was incredibly lucky to have driven in two of the greatest race cars.
Ed Bernardon: What surprised you the most when you got into the F1 car and you were on the track?
Susie Wolff: The sheer speed. The fact that downforce when hits you means you can carry an incredible amount of speed around the corners, and then the sheer speed of the car, it blows you away in your first run.
Ed Bernardon: And you are out there – I think you did like 10 laps, the first time we took one out – were you scared at first on those first few laps? Because it takes a while to, I would imagine, due to the big change in the amount of speed and the G forces and all that to get comfortable. How do you manage that? How do know how to pace yourself to push it to the limit in those 10 laps you have to show what you can do?
Susie Wolff: Well, I was never scared in a race car because, in the end, it all comes down to preparation. I had done a lot of work in the simulator to get me ready for the F1 car, so I knew exactly what to expect. And I was ready for the challenge. It wasn't that I ever felt out of my depth. And I certainly think if you're not prepared enough Formula One car can be hugely scary because of this speed. But that's where I have to be very thankful that I was with one of the greatest teams in Formula One – Williams – because they really put a lot of work in behind the scenes to make sure that I was ready, to make sure that I could perform and that made all the difference. I jumped in the car, I knew what was expected of me, I knew what I had to do, so I just stayed in the moment and focused very much on delivering the performance.
Ed Bernardon: When you jump out of the car – and this could be anything from a go-kart to a Formula One car – you have to communicate to the engineers and the people that are helping you – be it your dad or be it the engineers that surround a Formula One car – to help make that car better. Is that something you'd like to do? Do you find that challenging, but it is an important part of racing, correct?
Susie Wolff: A very important part of racing. And that's if you want to go and have a big success, it's a part that you need to be good at. It's about forging relationships with the team, particularly your race engineer, making sure that you're both speaking the same language, having full trust in each other, communicating well. And that's a huge part of getting performance because as much as you try and drive as quickly as you can if the car's not set up in the correct way, you're never going to extract the maximum. So, those human relationships and that team efforts were hugely important.
Ed Bernardon: Simulators are used quite a bit in Formula One to get you accustomed to a new track and to learn what it's like, but you don't feel the forces and you don't get that tactile feedback. After you had run the simulator and now you're in the real car, what was the biggest surprise are that the simulator didn't teach you?
Susie Wolff: Simulators are and they're getting more and more popular as testing gets more and more limited. And simulators are very valuable, but like you rightly said they have their limitations because you're not going at the speed you're going out on a racetrack. You don't have the elements, you can't simulate rainfall or a cold day or a hot day. So, simulators are very good at the preparation site for learning all the steering wheel commands, for knowing where the braking points are, for getting let's say a visualization of the lap, but it's nothing compared to being on track having to deliver our own track. Every small bump you feel is out on track and the speed obviously and the force is going through your body because physically Formula One is very challenging because of all the G forces that you pulled. And that, of course, is far away from realistic in a simulator.
Ed Bernardon: So, after a successful career in racing, you decide to move on. What's the most important thing you learned in racing that applies to what you're doing now?
Susie Wolff: That's a very good question. I learned a lot, which I've carried on. What was the most important? I think it goes back to that tenacity, that feeling of taking the challenge on and simply not giving up because the team that I joined in Formula E and we had a lot of work to do initially to turn the team around, and there were certainly times where I felt out of my comfort zone where I had to learn quickly had to trust my gut feeling. But I have very much the mentality of "Bring it on, I'm up for the challenge.", and that determination and that's the sentiment of just never giving up is certainly very important in motorsport. And I think in all sports because sport is brutal. There's only ever one winner and everyone wants to win, so you need to be able to cope with tough days, with failures, and pick yourself back up and come back stronger.
Ed Bernardon: And now you're the team principal for the Venturi Formula E team. What does a team principal do?
Susie Wolff: The team principal is let's say the captain of the ship. I'm responsible for getting all the right people in the team and bring in the best people that I can into every position from technical to communications to social media, every element has to be covered. And bringing the right energy in, making sure that we have the right culture in the team, obviously picking the right drivers. But I would say very much it's a team effort, as much as it's my name let's say leading the team, I couldn't do it without the brilliant team that I have around me. And certainly, a lot of the big workload is shared between us, but performance sits on my desk. If the team doesn't perform, I'm ultimately responsible and that responsibility I take, I carry on my shoulders because I do believe that it's possible to have success when you have all the jigsaw pieces in the right place. But there is only ever one winner and we got to go out there every race weekend and fight for the points and try to win.
Ed Bernardon: There's obviously – if you're a racecar driver – there's pressure on you, but leading a team, there are business pressures, there's still racing pressures. How do the pressures compare between being behind the wheel versus running a racing team?
Susie Wolff: What I quite enjoyed in my recent career was the fact that I was responsible for myself. I got in the car, and if I didn't perform I only have myself to blame. Whereas in now in my new role as team principal, it's very much a team effort. And there's only so much I can control what happens the rest is down to or everybody else in my team doing a great job, the drivers delivering are on track. So, it's much more now in my new position of very much feeling like it's a team effort. Whereas as a recent driver, as much as I relied on my team a lot, I was the last line of attack, it came down to me it was my name on the side of the car that I had to deliver. And if I didn't, I could cope with that myself because it was only me to blame. Whereas in a team structure – like I'm in now – you need to rely on your colleagues for them to do a good job in order for the whole team to have success.
Ed Bernardon: So, on race day, do you get directly involved? Are you in the garage? Or is it more like you make sure everybody has what they need, and you sit back and you watch them do their thing?
Susie Wolff: Normally, by the time we get to the race, I am in the garage. I'm in close contact with our technical director, but ultimately I don't speak to the drivers on the radio and I let the guys get on with their job. I have inputs, certainly – particularly on the strategy – when I see something or an opportunity opening up, I'll always be involved in the conversation. But every person has their job to do and normally on a race that you expect it to run like clockwork. In a garage there should never be someone standing not knowing what to do, everyone knows exactly what their job is. And on a Formula E race day – it's sort of like Formula One – we have everything is compacted into one day, which means there's very little room for error. So, everyone has to execute, know what exactly what it is they have to do and then hopefully that can bring a good result.
Ed Bernardon: You mentioned once race day comes around, a lot of preparation happened ahead of time, and racing is more than just driving. So, there're many different roles in racing and I think one of the things you're very proud of Venturi is the fact that in many of these roles you have a lot of women in many of these roles. And almost a third of your team, which is unique for Motorsports are actually women. Maybe you could tell us what are the different roles besides driving, and how is it that you got to the point where you have this unique percentage of one-third women on your team? How did that really come about?
Susie Wolff: It became about really because I'm someone who believes much more in action. Everyone can talk about how important diversity is everyone can support diversity, but who actually implements and makes it happen. And for us, at Venturi, obviously, with me being a female team principal and being passionate about the fact that I believe motorsport is an environment where women can be successful, I put my money where my mouth was. We have a female team manager, who's responsible for the whole organization and management of the race team. We have a communications director who's female, we have a commercial director in a team who's female. And without going into every individual job, one-third of the team is female, and I didn't go out and simply recruit, find females. I recruited the best person for the job and they happen to be female, but I do think you need to be proactive. And from our perspective, at Venturi, we're incredibly proud of the fact that we are a diverse team. And that runs hand in hand also with performance. It's not about just being diverse and being proud of diversity, it's about being diverse, and also having the performance to show that it works. And I do think that motorsport is going through an organic change where there are much more successful women in the sport – not always behind the camera, and it's in front of the camera visible to the wider audience – but there are more and more women in the sport and that's something that's very encouraging to see.
Ed Bernardon: You mentioned being proactive. And I think an important thing about what you just said is, it's not that there aren't women around that are capable, obviously, you found them because you were proactive. Do you think that in general in motorsports are not proactive enough?
Susie Wolff: I think we're getting better. And certainly, with my joint initiative we have with the FIA, which is called Girls On Track, we are trying to be more proactive. We're trying to create opportunities, inspire the next generation, but I think it's it's never enough. In the end, we have under 3% of license holders are women. And I think in the wider environment in motorsport, we are still underrepresented. So, I think there's still a lot of work to do, but I do think that we're making progress, and everyone has to just keep up the momentum. It's not something that will, I think ever be completely solved, it's going to be an ongoing challenge to get more and more women into this sport and get them rising up the ranks to the top levels.
Ed Bernardon: Why is it that we need the girl on track and the dare to be different programs? Maybe you really just answered that question, but it sounds like without projects like that or programs like that, it may be difficult or certainly will take a lot longer for women to get into motorsports to the level that they should be.
Susie Wolff: Absolutely, I think it's a number of issues. I think the first one it's simply down to numbers. The talent pool is not big enough of women trying to enter the sport, whether that be as a racing driver, or in one of the professions around the sport. We just need more women competing and entering the sport for the best to rise to the top. And how do we increase that talent pool? I think it's about inspiring the next generation with the Girls On Track initiative, we go out into schools, we do online events, we invite girls to racetracks. And then there's the element of creating role models, showing these young girls that there are successful women in the sport and allowing them to be inspired by these role models.
Ed Bernardon: Can you give us an example of one of these young girls that you're the proudest of that's come through the program and how it's impacted her to get her excited about motorsports?
Susie Wolff: There're so many success stories. I mean, what pops to my head immediately, we had one instance where we had a young female journalist who we managed to get on to a young development program for one of the big motorsport magazines. She didn't feel competent enough to put herself forward, but through our initiative, she ended up there and I got a call from the gentleman that runs a program after around 10 days. And he called me and he said, "She's an outstanding talent and someone that has a huge potential to go very far in the future.", based on what he'd seen in just 10 days. And to think that that talent might have been missed because she wasn't confident enough to enter motorsport journalism meant that we had managed to get her on the path and showing her that actually she was capable of and to hear that she had so much potential was fantastic. And another story – we did an event leading up to the British Grand Prix in Milton Keynes – one little girl tried karting for the first time that must have been around two years ago now. And in the middle of last year, I got a message from her father and a picture with her standing on the podium and she just won her first kart race, and he said, "We didn't realize she liked it or even had a talent for it, but she loves it and has just won her first race and thank you so much for opening our eyes.". So, that's just two little stories I'm well aware of that, not every little girl we touch is going to go on to great success, but I do believe that every little girl that comes into the program is at least empowered to realize that motorsport isn't just for boys.
Ed Bernardon: Well, it's amazing that you can change someone's life, which is 10 days of being in a program like you just mentioned.
Susie Wolff: It's hugely inspiring to hear and I've got to be really thankful for all the people I work with on the initiative because there's a lot of passionate women that have put the program together that do the events, and it's stories like these, and obviously, we get a lot of feedback from the schools and the teachers that we reach out to, and it's giving that opportunity to the next generation. Which for me, brings me so much joy because I think that potential and the talent being untapped is something that is fantastic for their lives. Never mind just for motorsport.
Ed Bernardon: On these programs, especially recently, I know you work a lot with Michelle Mouton, who's also one of the greatest female race drivers of all time. What's it like working with her?
Susie Wolff: She's fantastic. And Michelle and I are on the same wavelength, we have been since the very beginning. She was incredibly successful in her career a huge inspiration for many women worldwide. And to this day, there's some such fantastic work within the FIA and heading up the women in water sports commission. So, it's a privilege for me to work alongside Michelle.
Ed Bernardon: She's very passionate, especially about rally and safety and all that. And passion is important in racing or even in business, I would think.
Susie Wolff: I think in the cutthroat competitive world of motorsport if you haven't got passion, it's going to be difficult to last very long because there are tough moments, and there's not the chance to win every race, which means you've got to have a tenacity about you. And if you don't have that passion for what you do, it's very difficult to keep going. And I'll always say as I touched upon earlier, I was incredibly lucky to find my passion so early in life. And when people ask me, "What's it like to work as a team principal?". For me doesn't feel like work, I do what I love. I have a huge passion for racing, I love being part of the team and leading the team. So, I think when you find your passion, you don't need to work a day in your life.
Ed Bernardon: I think your dad would probably say, "Either you have passion, or you can go home.".
Susie Wolff: Yeah, you're absolutely right.
Ed Bernardon: Just to go back to Michelle for just a second, the subtitle on the short film that your brother made was "Fastest Woman in the World", and if you look online you'll see that Michelle has also some videos online and where she states that she's the fastest girl ever the fastest girl in history. Have you ever talked to her about which of you two is actually the fastest woman of all time?
Susie Wolff: I think it's impossible to have that title. And I think that was a title to the documentary that was made up in a marketing room somewhere because I'm most certainly not the fastest woman in the world and neither is Michelle. Michelle might be the fastest in a rally car, I might be the fastest to date in a Formula One car, but there are also lots of other fantastic women out there who are doing fantastic things at very high speeds. So, I think that title is not one that I can call my own and it's certainly not one that I think belongs to me, but I hope that there'll be more women in the future going even faster than Michelle and I did.
Ed Bernardon: Well, let's talk a little bit about racing and its impact on technology and society. And I think the work you're doing in Formula E is in one of the areas that are rapidly changing in the automotive world, which is the switch from internal combustion engines to electric vehicles and the impact that's going to have on sustainability. How do you see the role of racing and this shift towards a more sustainable world of transportation?
Susie Wolff: Racing, I think has that unique aspect what you develop, when a manufacturer develops in terms of its racing program can be very much utilized later on its road-going vehicles. And certainly, when I was first approached about formula E – I think three years ago now – I didn't believe in the concept. I said electric racing cars, but of course, it was the future, it is the future and it's happening now. EV technology isn't yet mainstream, but it's slowly but surely coming and I think it's very exciting for me to be a part of Formula E to be at the cutting edge of that technology because racing cars are at the forefront of that research and development. And this huge shift that we see in the automotive industry, that's something that doesn't happen very often. And for me to be right in the middle of it and seeing internal combustion engines, slowly but surely heading for the exit and everything heading towards EV technology is not only fascinating but also from the perspective of sustainability, hugely rewarding. We race in city centers, we showcase the technology and why it's better for the environment, why it's more sustainable. So, it feels to me not just that I'm going racing, but I'm going racing with a purpose.
Ed Bernardon: Do you personally own an electric car?
Susie Wolff: Well, I'm a Mercedes Benz ambassador, so I have an EQC, like I touched on before, I was a cynic initially.
Ed Bernardon: Why is that? Why were you a cynic?
Susie Wolff: Because I love the sound of a V engine.
Ed Bernardon: The smell of petrol?
Susie Wolff: Yeah. I love going to the fuel station and filling up and smelling the fuel and this sounds when you turn the engine, the key to the engine. But I've been converted because I see with my son when we're walking through our Town Centre where we live, I can smell the cars and I can see how bad it is. And obviously, the impact that's having on the world with climate change and it makes me want to drive an electric car. And of course, now that it's possible because more and more common factors are presenting electric cars to the markets, I've certainly been hugely impressed. And my EQC, I love driving it, it feels like I'm at the forefront of the new technology, and it feels like I'm doing something good for the environment.
Ed Bernardon: Racing can make people more aware of the impact that EVs can have on sustainability. Is there anything you're doing that's special in this area to promote EVs in general in society?
Susie Wolff: Well, I think the fact that we bring race into the people, as opposed to people coming out to see us race. For many other championships, you need to travel out to a racetrack in order to see the cars racing, whereas we rock up into the city centers, we create new audiences and new fans because it's people that don't need to drive out to the racetrack and we can chance upon us racing in their city center, and we can also showcase the technology. And when Formula E puts on a race, we normally have something called an E village where every manufacturer or team gets to showcase let's see their road-going version of an electric car. This means we're opening the public's eyes to EV technology. Because if you're not someone that's a huge car fan or racing fan, you may not even be aware of EV technology and Formula E. Whereas because we're racing in city centers, we're having that wider appeal, and we're attracting a new and different audience, which I think is one of the most exciting parts of Formula E.
Ed Bernardon: Have you ever taken one of the Formula E cars for a spin at one of the tracks?
Susie Wolff: I haven't. I was asked many times, but I've got so much work on my desk in my role as a team principal that I don't really have the capacity to drive the car and that competitiveness is still inside me, I think if I would want to drive…
Ed Bernardon: Yeah. I can't believe you haven't done it just to see how different it might be.
Susie Wolff: I would want to be fast and in order to be fast, they would have to put quite some preparation into to learn everything I need to learn and get back up to speed. And that's just going to take too much time and capacity right now. I'll leave that to my race drivers.
Ed Bernardon: You have to delegate that's important about when you're a principal, right?
Susie Wolff: Exactly. Don't micromanage, delegate.
Ed Bernardon: One quick question is what do you think about autonomous car racing?
Susie Wolff: Well, being a former racing driver, obviously, it would have made my job obsolete had it come in earlier. But I also like the gladiator element of racing. It's the most technologically advanced race car in the world, particularly in Formula E or EV technology we're far ahead of the others, but there needs to be that human element. And for me that comes from trying to have the best racing drivers in your car and obviously, not being able to control everything because of the human element. Unfortunately for the engineers and the teams they can't control the drivers, it's up to the drivers to perform and they are the last line of attack in what is very much a team effort. So, I do believe in autonomous driving on the roads because I think it's a huge problem solver for all of the congestion issues we have in city centers. They can reroute to make sure that traffic's always flowing, which can be a big help for those living in big cities where there're huge concern issues. And I also think autonomous driving goes hand in hand with car sharing. And there's no need in the future for us all to own a car ourselves or two cars within a family. I think autonomous driving and car-sharing particularly in urban environments is certainly going to be something that is a big step in the right direction.
Ed Bernardon: I think too, that racing fans relate to the driver more than they relate to the car, wouldn't you say?
Susie Wolff: Yeah. I think they don't relate to the very, let's say competitive end of racing, but of course, if you watch a downhill ski race, and you're a skier, you always think to yourself, "Okay, could I do that?", and when you're driving a car on the road, you watch a Formula One or Formula E race you say, "Okay, could I do that? I'm a pretty good driver.". So I think you're absolutely right, there is that connection because one is at the top of their game and racing in a very competitive championship, but we're all drivers. If you drive a car, you're a driver, so it allows you to have that connection.
Ed Bernardon: I want to ask you about an entertaining video I saw, of you and your husband Toto who manages the Mercedes F1 team together driving a Mercedes at a track in Japan. The first thing I noticed is you were driving first, and Toto was in the passenger seat. It looked like you're going 20 miles an hour smooth as silk just turning that wheel. I could just imagine how smoothly you were going through the turns. And then Toto got behind the wheel and it was a little jerkier or not quite as evidently, he wasn't nearly as smooth as you are, it's probably the best way to put it. Does he admit that you're a much better driver than he is?
Susie Wolff: Well, he can hear me right now, so I'm going to answer this without thinking of his view. Toto is a very good driver on his own, but he's a very bad passenger. Now in that video, I also look like a very bad passenger.
Ed Bernardon: Oh, my goodness, you didn't mince your words in that video. Brake brake.
Susie Wolff: I think because I had a racing career behind me, I don't feel like I have anything to prove when I jump in a car on a racetrack, whereas Toto still likes to prove how fast he is. And I used to always be a little bit upset that he would be such a bad passenger when I was driving, but that all changed around three years ago because he went out on track with Lewis and Lewis drove him for three laps. And Toto came in, and Lewis said, "But it didn't look like you enjoyed that Toto.", and Toto said, "I'm not sure you are really in control there. I'm not sure that that was really well done.". And I thought to myself, "Well, if he can doubt Lewis Hamilton's talent, then I needn't worry that he doubts my talent.".
Ed Bernardon: Has COVID changed your racing family life at all?
Susie Wolff: It did change it and I can honestly say very much for the better. Because COVID allowed us to step off the hamster wheel and have some real quality time together put our priorities back in order. And it also gave us a break from racing, which again made us realize how much we love racing and how much we love our jobs. So, COVID has been hugely challenging, and for all of those people affected, we really have so much sympathy, but to try and take the positives out of this difficult situation. Most certainly, we managed to have quality time together as a family and put our priorities back in place.
Ed Bernardon: When you're both at home, do you ever race on like day to day things? Like for instance, "Oh, I bet I can chop this tomato faster than you." or maybe when your boy was young, you said, "Oh I can change that diaper faster than you. I can do a faster pitstop on that diaper than you can.". Do you ever have little competitions like that?
Susie Wolff: Well, Toto and I bought are quite competitive from nature, so yes, there is always a competitive element. We don't really go head to head against each other anymore. We used to go karting and rallying sometimes, but it always ended up with one not speaking to the other, but we try to do the fun in it now. Competitiveness is in our nature it has to be with the jobs we do and that does of course spill over to our personal lives but it all quite ingests these days.
Ed Bernardon: But have you been on the karting track with him?
Susie Wolff: Yes.
Ed Bernardon: And you know what, I'm good at asking you. So, who comes out in front most of the time?
Susie Wolff: I mean, who do you think?
Ed Bernardon: Yes. No need to answer. Well, listen, just one last section here. Thank you so much for all your background here, it really was eye-opening to what's behind racing that's more than just driving. And if there are little girls or little boys out there that have heard this, I think it'll probably be great for them to just see that racing touches so many different things, from media to engineering to actually putting your hands on the wheel. And now I want to finish off with our last section, it is the most fun part of the Future Car podcasts which we call Rapid Fire. I'm going to give you a series of questions, they can have simple one-line answers if you want, you can talk more if you want or you can even say pass if you don't like the question. We'll start off with some that are related to cars and things like that and then we'll move on to some more general ones. Are you ready?
Susie Wolff: I'm ready.
Ed Bernardon: All right, here we go. What is the first car you ever bought?
Susie Wolff: I never bought my own car. I always was lucky enough to use my parents' car. Not very glamorous, it was a Volkswagen Sharan and then a Golf TDI, and then thankfully I joined Mercedes Benz and I have been driving Mercedes Benz cars ever since.
Ed Bernardon: Did you pass your driver's test on the first try?
Susie Wolff: I did.
Ed Bernardon: And where did you drive after you did that?
Susie Wolff: Into the Scottish Highlands, there's one road up to Fort William, which is beautiful, so we went on a little family trip through the Highlands and back.
Ed Bernardon: I know you love to drive fast, so tell me your best speeding tickets story.
Susie Wolff: Way too many speeding stories.
Ed Bernardon: The best one, the one you're most proud of.
Susie Wolff: I think at the end of living in Switzerland, I had to drive to Germany quite a lot and there was what you call open autobahns where there are no speed limits. So, you could see that I got up to pretty good speeds when there was an open autobahn.
Ed Bernardon: Were you able to talk yourself out of the speeding ticket?
Susie Wolff: Not always, unfortunately.
Ed Bernardon: So, on the Future Car podcast we talk a lot about autonomous cars in the future. And one of the things we mentioned is this idea of a living room on wheels, where in the future since you're not driving it's almost like having your own little living room that can take you on, let's say a five-hour journey somewhere. If you could have your ideal living room on wheels, what would be in it?
Susie Wolff: That's a good question. I mean, first of all, I like driving, so it's not always for me about sitting in the back. But in my living room, there would be some good company, so my husband and my son who maybe could sit still for a long journey. It wouldn't have my phone because I think we're all spending way too much time on our phones these days. But actually just a good journey, a good route with some great scenery and good people in the car.
Ed Bernardon: What person living or not, would you want to spend a five-hour car ride with?
Susie Wolff: Oh, if I could have a five-hour car ride with one of my, sadly, all my grandparents have passed away, but if I could bring them back, I'd love to speak to them and let them know how it's going and what's happened since they'd be gone.
Ed Bernardon: If you could have any car in the world today – and it can't be a Mercedes – what would it be?
Susie Wolff: An Aston Martin DBX.
Ed Bernardon: There you go. Okay. If you could eliminate one car from ever being produced, what would that be?
Susie Wolff: That's a good one. I'm going to pass on that one, that would be too controversial.
Ed Bernardon: Okay, what car best describes your personality?
Susie Wolff: It's a really interesting question. I had this conversation with my husband recently, which car would you see represents you the best. For me would have to be, let's say the Mercedes Gullwing. It's a classic, it's elegant, it's fast if it needs to be, but it's a classic.
Ed Bernardon: Elegant and fast, I love that. That's a great car. Now the rest of these are not necessarily car related, but what's the hobby you have that has nothing to do with work?
Susie Wolff: My husband and I, we love to go mountain biking together. We love many sports beyond skiing, mountain biking, hiking, anything that gets us outdoors and moving.
Ed Bernardon: What's your favorite all-time movie, or if you like, your favorite all-time TV show?
Susie Wolff: I love the Count of Monte Cristo. Great revenge story.
Ed Bernardon: What do you wish you were better at?
Susie Wolff: Oh, many things. I wish I had more patience, would be very helpful. And I wish I was better at speaking more languages. I speak English and German, but I'm put to shame by my husband who speaks five languages. So, there are many things I'd love to be better at.
Ed Bernardon: Greatest talent not related to anything you do at work?
Susie Wolff: I'm pretty good at flipping pancakes for my son. I became very good.
Ed Bernardon: Favorite city?
Susie Wolff: Tokyo.
Ed Bernardon: Why Tokyo?
Susie Wolff: I've been there many times on the way to Suzuka for the Formula One race and I love Japan as a country. I love the people, I love the culture, and Tokyo for me is just such a wonderful city.
Ed Bernardon: If you could un-invent one thing, what would it be?
Susie Wolff: Speed limits.
Ed Bernardon: That's probably the best answer ever to that question. If you could magically invent one thing, you have like a genie in a bottle, you rub it and this thing exists, what would that be?
Susie Wolff: I think it would be a machine that can transport you from one place to the next without having to go through an airport and sit on a plane. The world's become so small and we're incredibly lucky to be able to travel so much, but sometimes the time you lose with travel, I'd love to be able to hit a button and be where I need to be without any of the travel involved.
Ed Bernardon: So, if you're thinking about starting a business, and you've got an idea of how to make that transporter, you let me know, okay?
Susie Wolff: If I could figure that out, I then credit some money.
Ed Bernardon: All right, well, Susie, thank you so much. That was a lot of fun. I really appreciate your time, I know you're very busy.
Susie Wolff: It's a pleasure.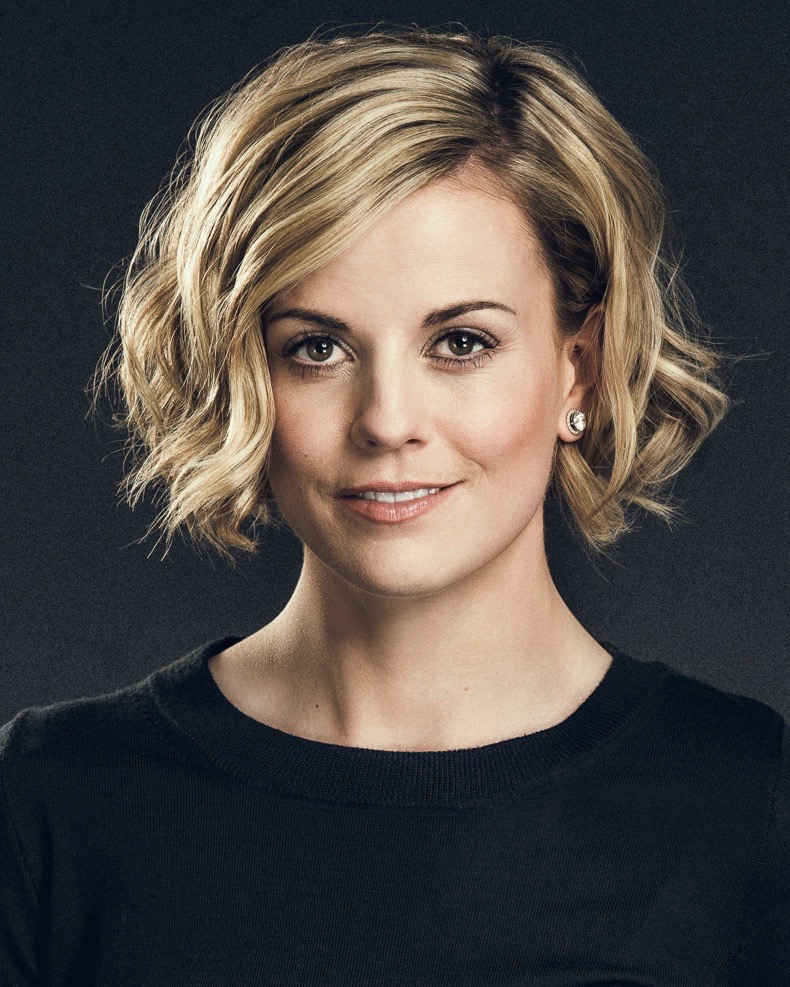 Susie Wolff, Team Principal ROKiT Venturi Racing – Guest
Susie began her competitive motorsport career on the karting track. After cutting her teeth in karting, Formula Renault and DTM for Mercedes-Benz, Susie went on to make history at the 2014 British Grand Prix by becoming the first woman to take part in a Formula 1 race weekend in 22 years.  Following her retirement from driving in 2015 Susie launched Dare To Be Different, a call to action aimed squarely at driving female talent by inspiring the next generation and increasing female participation in all levels and aspects of motorsport. In 2018 Susie was appointed as Team Principal and a shareholder of VENTURI Formula E Team. Late in 2018 'Dare to be Different' united with the FIA's initiative, 'Girls on Track', creating one global outreach undertaking important grassroots work globally ensuring that girls and women of all ages are aware of the opportunities available to them.
Ed Bernardon, Vice President Strategic Automotive Initiatives – Host
Ed is currently VP Strategic Automotive Initiatives at Siemens Digital Industries Software. Responsibilities include strategic planning and business development in areas of design of autonomous/connected vehicles, lightweight automotive structures and interiors. He is also responsible for Future Car thought leadership which includes hosting the Future Car Podcast and development of cross divisional projects. Previously he was a founding member of VISTAGY that developed light-weight structure and automotive interior design software acquired by Siemens in 2011, he previously directed the Automation and Design Technology Group at MIT Draper Laboratory.  Ed holds an M.S. in mechanical engineering from MIT, B.S. in mechanical engineering from Purdue, and MBA from Butler.
If you like this Podcast, you might also like: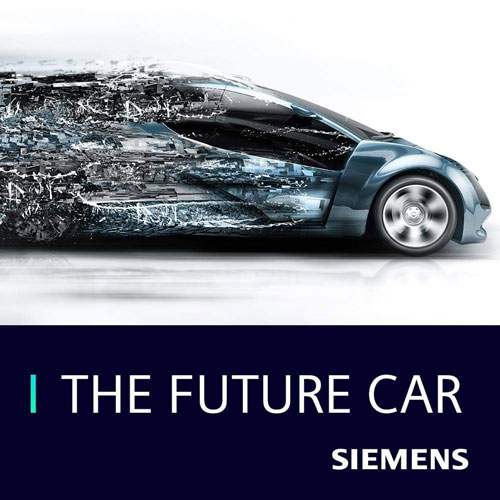 The Future Car Podcast
Transportation plays a big part in our everyday life and with autonomous and electric cars, micro-mobility and air taxis to name a few, mobility is changing at a rate never before seen. On the Siemens Future Car Podcast we interview industry leaders creating our transportation future to inform our listeners in an entertaining way about the evolving mobility landscape and the people that are helping us realize it. Guests range from C-Level OEM executives, mobility startup founders/CEO's, pioneers in AI law, Formula 1 drivers and engineers, Smart Cities architects, government regulators and many more. Tune in to learn what will be in your mobility future.
Listen on:
This article first appeared on the Siemens Digital Industries Software blog at https://blogs.sw.siemens.com/podcasts/the-future-car/susie-wolff-a-driving-force-for-sustainability-diversity-team-principal-rokit-venturi-racing/