Podcasts
Alain Visser | Rapid Fire Episode | Future Car Podcast
Join Ed Bernardon as he talks to Alain Visser, the man behind some of the most groundbreaking ideas in the car industry. But this is not a normal conversation – Ed wants to get to know Alain better. He asks him a bunch of quick questions that show Alain's human side. How did he do on his first driving test? What would he make, or delete, if he had the power? Listen to find out the answers to these, and more, questions, and get a glimpse into Alain Visser's life. If you missed the full episode, watch the video below!
Let's get to know Alain Visser on a more personal level!
---
What was the first car you ever bought or owned?

It was a black Ford Escort XR3I Cabriolet. I was so proud. It was in 1987.

Did you pass your driver's test on the first try?

I didn't. It was on the second try.

What happened on the first try?

I drove too fast. I broke the speed limit on the first drive. I'll never forget it; I didn't even realize it. And when I stopped, he said, "Everything was fine, but you broke the speed limit on one street." And I was so sad. And a week after, I passed.
Greatest talent not related to work?

I'm obsessed with making people feel well. When I get in a restaurant, and I get served in an incredibly rude way, and I see this person is really, really bad. I never complain, I always think like, "Oh, the poor guy or poor girl must be going" So, I start being incredibly friendly. And I'm always so impressed by how that works. How people feel bad that they act badly when you're nice to them. So, I like to use that very often.
It has been a great pleasure having Alain Visser onto the Future Car Podcast. Remember to check back throughout the year to see what other exciting guests we are interviewing!
---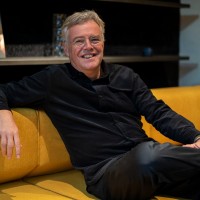 Alain Visser | Founder and CEO of Lynk & Co
Alain Visser is a man devoid of restraint when it comes to voicing an opinion or two on the status quo. Motivated in changing the way global manufacturers and dealership networks work, visionary Visser is pathing the way forward for the world's fastest growing brand. Aiming to make mobility an accessible, viable and ultra-modern norm. Before heading up the charge to change the way the world views mobility forever at Lynk & Co, Alain served as Vice President of Marketing, Sales and Customer Service at Volvo Cars, globally. Alain also worked at General Motors for eight years. His roles there included Chief Marketing Officer and Vice President of Sales, Marketing and Aftersales at Opel/Vauxhall. Alain was also a Member of the Board of Adam Opel AG. Before that he spent 17 years at Ford Motor Company. Born in Belgium, Alain started his career in the automobile industry in 1986, he holds a Master's of Science from the University of Antwerp, as well as an MBA from Duke University in North Carolina, and speaks six languages, including Italian, English, French and German.
Ed Bernardon, VP of Motorsports and Racing Strategy – Host
Ed is currently VP of Motorsports and Racing Strategy at Siemens Digital Industries Software. Responsibilities include strategic planning and business development in areas of design of autonomous/connected vehicles, lightweight automotive structures and interiors. He is also responsible for Future Car thought leadership which includes hosting the Future Car Podcast and development of cross divisional projects. Previously he was a founding member of VISTAGY that developed light-weight structure and automotive interior design software acquired by Siemens in 2011, he previously directed the Automation and Design Technology Group at MIT Draper Laboratory.  Ed holds an M.S. in mechanical engineering from MIT, B.S. in mechanical engineering from Purdue, and MBA from Butler.
---
Continue your journey with the Future Car Podcast
Listen to Alain Visser's full Future Car Podcast episode 👇
Listen to Eddies' Fast Facts featuring Alain Visser 👇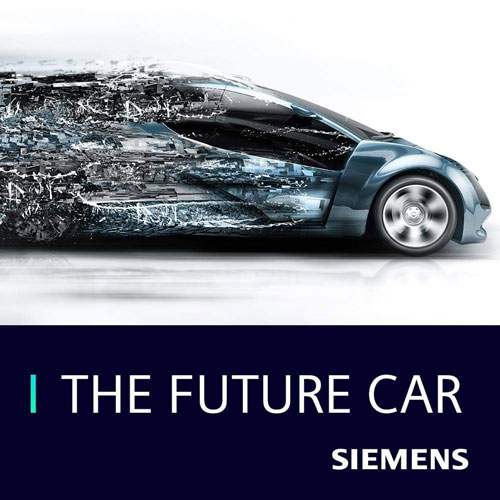 The Future Car Podcast
Transportation plays a big part in our everyday life and with autonomous and electric cars, micro-mobility and air taxis to name a few, mobility is changing at a rate never before seen. On the Siemens Future Car Podcast we interview industry leaders creating our transportation future to inform our listeners in an entertaining way about the evolving mobility landscape and the people that are helping us realize it. Guests range from C-Level OEM executives, mobility startup founders/CEO's, pioneers in AI law, Formula 1 drivers and engineers, Smart Cities architects, government regulators and many more. Tune in to learn what will be in your mobility future.
Listen on:
This article first appeared on the Siemens Digital Industries Software blog at https://blogs.sw.siemens.com/podcasts/the-future-car/alain-visser-rapid-fire-future-car-podcast/