Digitalization and the future of vehicle performance engineering (Episode 7)

What is the future of the digital twin in automotive?
How to accelerate product design and get it right the first time?
Will it replace physical testing entirely?
Undoubtedly, some manufacturers are interested in completely replacing testing with simulation as it would speed up their development process and reduce costs. But would it produce good enough results?
As you might expect, there's no straightforward answer to these questions. To better understand the current state of play of digitalization and simulation in the automotive industry and what the future may hold, Alexander Heintzel – Editor-in-Chief at ATZ International, brought together two experts to give their insights.
Steven Dom is Director of Automotive Industry Solutions at Simcenter, and Tom Van Houcke is Simcenter's Director of Engineering and Consulting Services.
They recorded a podcast essential for anyone involved in digitalization and vehicle performance engineering.
What is a digital twin?
There are many different views of what a digital twin is. So, Steven opens the podcast with his definition from a Simcenter and automotive perspective.
He describes it as "the best possible representation of the vehicle that you are creating in a computer model at any stage of your development." This can be an early system simulation conceptual model, a detailed CFD model, or a model built from test data.
Steven explains that while technological evolution has enabled engineers to simulate earlier in the development process, testing still plays an important role. And he doesn't see that changing any time soon.
"You cannot always simulate everything, especially with the advent of new technologies and concepts that arrive in vehicle development."
Machine learning and artificial intelligence
Tom highlights the importance of machine learning and artificial intelligence in the future of simulation. "OEMs realize they have a lot of historical data from testing and field use that can be uplifted or leveraged using machine learning technologies to create models." As data collection and storage capabilities increase, along with computational capacity, it will become possible to use even more comprehensive digital twins in real-time in combination with testing, he explains.
While artificial intelligence will aid this process, he warns that it still needs humans to direct it. "Put rubbish in, get rubbish out," he says. "Apart from application expertise, engineers must fully understand machine learning technology to use data correctly and get the most out of it."
He also points out how harnessing this technology could be the key to broader adoption of self-driving cars: "You can use AI to define the driver behavior, which will help in the development of autonomous vehicles and potentially make them more acceptable for the general public."
Find out more about artificial intelligence in automotive engineering in Joelle Beuzit's blog.
System and process integration
Steven notes how vehicles of the last century had systems that were largely disconnected from each other, but that has changed now, particularly with the advent of electric cars. "The electric motor, gears, and power electronics are now all built into one box, rather than being very separate entities," he says.
He explains how all these components need to be built in a much more collaborative way to avoid conflicts and maximize efficiency: "If you don't, you end up with three separate cooling systems when you could have had just one."
Simulation is key to bringing the development of these different areas together in what is known as model-based system engineering (MBSE). Steven and Tom discuss the complications of this and how companies can organize themselves to best achieve it.
Will a BMW still be a BMW?
Alexander raises the question of how new development processes, electric power, and autonomous driving will affect the final product and if vehicles will retain the unique features that distinguish them from others.
It's an interesting point, as many customers are loyal to brands and expect the modern version of their car to feel like the traditional one. Steven and Tom discuss the implications of changes in automotive engineering and how manufacturers can ensure their products retain their identity.
Get the full story
It's a fascinating conversation that covers all these questions and more, so be sure to listen to the full podcast here.
The potential of the digital twin in vehicle development and its limits
The role and requirements of efficiently using AI and machine learning
How to manage system integration and achieve higher levels of efficiency
How collaboration and process integration help deal with the overall complexity
How model-based systems engineering (MBSE) helps to streamline the development
Advantages of a process management system as a backbone
The future of brand differentiation
The importance of the Human Machine Interface in autonomous vehicles
Is it wise to skip a level of autonomy? And will autonomous vehicles be an evolution or a revolution?
Alexander Heintzel:
Hello and welcome to today's podcast. We are talking with two specialists from Siemens Digital Industries Software and warmly welcome Steven Dom, director of automotive industry solutions at Simcenter, and Tom Van Houcke, director of Simcenter engineering and consulting services. Welcome.
Steven Dom and Tom Van Houck:
Hello.
Alexander Heintzel:
I hope you're in good shape because today we are going deep into digitalization and vehicle performance engineering. This brings me right to the first topic. Digitalization and virtual simulation are hot topics nowadays, as we all know. So, let's talk a bit about the opportunities and limits, the dream, and the current reality. Steven, what can simulation or the digital twin achieve in the development testing and validation of functional safety?
Steven Dom:
First, we need to think about, or maybe define what is a digital twin, because there are many views on that. I like to always set the scene for that and then give a bit of view on what is a digital twin from our perspective if you want.
Steven Dom:
A digital twin, since we work essentially in vehicle development, the digital twin is at any stage of your development, the best possible representation of the reality that you are creating, the vehicle that you are creating, in a computer model. That computer model can have many different forms. It could be a conceptual model at the very beginning with just a system simulation or what people sometimes call 1D simulation. That can be, later on, take part, take the form of very detailed CFD calculations, a very detailed CFD model. And at some point, also can be a test-based model, just a representation that comes from test data.
Steven Dom:
All of these are digital twins if you want. Saying there is a single digital twin? Well, there is maybe a single twin that is the best possible representation of a model or of the reality as a model.
Alexander Heintzel:
So, if I understand you well, the simulation or the digital twin will not substitute the test, but it's also in the future, an interaction between the digital twin and the real test because you said it will, just the reality at one point in the development process.
Steven Dom:
Yes. It is the best possible representation of reality as we know it, or as we see it at that stage of development, I would say. There is obviously a push toward achieving more in development earlier in the development. That's where, of course when we say where simulation then plays the major role is you say, we want to simulate as much as possible the reality with computer models as early as possible in our vehicle development. That is, of course, then yeah, why is that? That's very simple. You want to avoid late-stage troubleshooting.
Steven Dom:
That's a message, if you want, that we've been hearing and actually been talking about for as long as I've been active in engineering. 25 years ago, we were already saying, "Oh, we need to do more earlier." The fact is that as technology evolves, we are able to simulate more earlier in the development and that push will keep on coming. There is no limit to that dream if you want.
Steven Dom:
The ultimate goal of some companies will be to essentially simulate everything and not do any testing anymore. But in saying that, we maybe have a different view on that. With some years of experience, hey Tom?
Tom Van Houcke:
Mm-hmm (affirmative).
Steven Dom:
In that sense, you are not able, or you are not always able to simulate everything, especially with the advent of new technologies and new concepts that arrive in your vehicle development.
Alexander Heintzel:
Tom, do you agree with your colleague, or do you see another potential in the future regarding this topic, and where are the limits?
Tom Van Houcke:
Well, certainly there are more opportunities and it's actually enhanced, I would say, by two evolutions. First of all, there is no more limit to data collection and storage. OEMs realize that they have a lot of historic data, test data, and data from vehicles being used, and that can be uplifted or leveraged by applying machine learning technologies, by using machine learning technologies to actually create also models, test-based models that define the relationship between the vehicle characteristics and the performance. That's an evolution on one hand. On the other hand, we see as the computational capacity increases, it'll be possible to run even more comprehensive digital twins in real-time, and to use that in combination with testing. And not just during the development stage, but also later on during the vehicle in use such that the controller and the performers can be optimized, can be improved by using the models in the latest data, even when the vehicle is already on the market is already driven, in use.
Steven Dom:
Yeah, it's a little bit of the infinity loop concept that you see coming up that sort of pushes the idea that the V-cycle is not done at the end of the V-cycle, but that it actually keeps rolling and that you will use models in your vehicle and that you actually use those models. And as they are used, and as your vehicle is being utilized by the driver, that it actually will be possible to even then improve on the vehicle. And I come back to the fact that you have, of course, the possibility to change, for example the control software on the vehicle as you are using it, offer the updates, for example.
Alexander Heintzel:
You just mentioned the continuously learning vehicle, also, in the driving process at the customer. There is some artificial intelligence necessary to provide this. Nowadays we've got a big hype in some parts regarding artificial intelligence. Do you agree with this hype, or do you say, "Oh, AI is just a tool like many others. It has advantages, but it is always as good as the developer." Or how do you see it?
Tom Van Houcke:
Well yes, that's essentially the case. Indeed, AI is a tool, but you should very much know what you are doing. You should know what you're putting in there to make sure that you get the right output.
Tom Van Houcke:
Just to give you an example, as I was saying before, the OEMs, the companies, they realize they have a lot of data from the past. Historic data. A lot of data from benchmarking, but how to use that in the correct way? Well, there are three requirements there. First of all, the data has to be stored and labeled correctly so it can be reused. It can be compared. Secondly, you need, of course, the know-how about machine learning technology in order to use the right method to get most out of the data. And third of all, third and most important, you need application know how. You should know which characteristics in the development, which characteristics in the database are input base are important to characterize your design.
Tom Van Houcke:
Rubbish in, rubbish out. Suppose that you are characterizing your vehicle. You want to know what is the NVH performance, and you are also taking into account the color of the car. You might get as an output that the red car is always less noisy. Well, that makes no sense. On the other hand, wheelbase, tire characteristics, and so forth, they will be important to take into account.
Tom Van Houcke:
And there is more than that. Machine learning can do more than just analyze historic data. You could also think about we talked about this comprehensive digital twin. Well, how to use that during operation, how to use it to optimize your controller? That's not possible nowadays using the complete digital twin, but you can use machine learning technologies to reduce your models and replace them with neural networks. A neural network essentially will give you the relation between the input and output, and that might be enough for usage during operation and to optimize your control.
Steven Dom:
So, you're actually saying, Tom, that you're putting a model of the vehicle inside the vehicle.
Tom Van Houcke:
Yes, yes. Indeed. That's correct.
Steven Dom:
That's cool.
Tom Van Houcke:
Next to that, we see that machine learning can, for instance, also help you during your development within the software to tell you what an expert would do. As a next step, which analysis he would do as a next step in the development, or just if your design is not meeting the targets, what you must do or where you must look to improve your design to meet the targets. And then maybe one last nice specific example is that you can also use AI to define human-like driver behavior, and that can help in the development of autonomous vehicles and potentially make them more acceptable for the general public.
Alexander Heintzel:
Yeah. Most people do not experience any automatic function nowadays in their cars, but let's touch on this customer aspect a bit later. I would like to direct you to another aspect now, the topic of system integration and process integration, which is directly linked to what we just discussed before. Vehicle systems are ever more interlinked with each other, as we three know. They're integrated. How should that be managed, and what challenges does that pose? I mean, it isn't easy at all, isn't it? Steven?
Steven Dom:
Well, actually a very good point because as vehicles become more complex… I always like to go back to the old school and look at a car from 20 or 30 years ago, where systems were very much disconnected from each other. I mean, you had a combustion engine and maybe you had some controls on that. And even if you go a little bit back, there were no controls. You just had calculators and that was it. And a gas pedal clear, hey Tom? You have a transmission with a gear shift and a clutch. All these systems were all very much disconnected. Well, they were connected obviously to make the car drive, but they didn't have a lot of inter-dependencies. I like to compare that with something that is very common or getting very common nowadays, just to show the two sides or the evolution that is there.
Steven Dom:
And that's to show, look at an E-drive system. So, you have an electric motor, a gearbox, and the power electronics are all built into essentially one box. It's not anymore the case that the person that is doing the electromagnetics for the electric motor and the person that is doing the gear for the gearbox. And maybe it's a very simple gearbox and just a gear ratio, but still, it's a gearbox. And then the power electronics that are associated with that electric motor, that they can work completely independent of each other. I mean, there are many different systems, but it's a very obvious one to just highlight and to show the fact that you have experts from different domains that need to really work together in order to achieve an efficient unit by themselves, or as an integrated component.
Steven Dom:
And there are plenty of examples in the market, and I'm not going to name names, but where you see that collaboration has not been done as effectively as it could be. Just looking at a cooling system. I mean, your electric motor needs cooling. Your gearbox needs cooling, and your power electronics need cooling. If that cooling system is built or designed as one cooling system for the whole and taking all the different aspects into account at the same time so the thermal engineer had to collaborate with both or all three of the different main components, the electronic guy, the gearbox guy, and the electromagnetic's guy. But when he does that together, when he does that collaboration well, he can design a good integrated cooling system. But I do see some cars on the market where those cooling systems are still separated.
Steven Dom:
And you wonder… the electronic's guy had the cooling, had somebody from the thermal department making sure that his part was cooled in the appropriate way, the gearbox guy had the same, and the electric motor guy at the same. In the end, I'm ending up with three cooling systems, whereas one system would probably be much better suited, could just do that work, and probably be a lot more efficient. And you see that also in the market with cars that have these systems much more integrated.
Steven Dom:
And actually, if you go a step further, the HVAC system of the car. So, your air conditioning that is in that car also requires a cooling loop or a heating/cooling loop. But once you start connecting those things together and actually optimize it as a whole, as an integrated system, you can achieve much higher levels of efficiency. So that's where the complexity leads to a need for much deeper collaboration, a much better way of working together.
Alexander Heintzel:
That's a good point. So technically, it's clear we need to be more efficient. We need to be optimized, also to bring those products to the market at a reasonable price the customer wants to pay. But what does this mean process-wise? And what does this mean for the organization of development? I mean, traditionally car makers are working in columns.
Steven Dom:
In silo.
Alexander Heintzel:
This department does the engine, the other one does the interior, this one does the electronics, and you need people just to link everybody. I think this might not be quite adequate in the future. So from your point of view, what are the "processual" and organizational changes needed for the future?
Steven Dom:
Well, if I can add, one of the things that you see nowadays a lot and is in our customer base, is that you see ideas come up like system engineering, the methodology essentially that links requirements and a thorough description of requirements to functions that need to be implemented on a global level, and then cascade it to the different subsystems, and creating a process that links verification management, verification activities to each of the functions, and validation of all the different requirements in a very thorough process which has been essentially established in the aerospace industry where they were doing this for a very long time already, essentially paper-based when you look at the space programs. And I know this is automotive, but the fact is that in that environment or in that world, that interlinking of systems was already much more apparent or became an issue much earlier than in automotive.
Steven Dom:
And now in the automotive world, we see a lot of things, people talking about sort of, I would call it almost buzz words, like "model-based system engineering" and "model-based development," where our customers try to implement similar ideas, similar concepts into their development in order to actually support that interlinking. But it's not so easy at all.
Tom Van Houcke:
No, it's not so easy. Everyone realizes that they have to move in that direction, but just how to exchange the necessary information, how to exchange the models in the end? You want every division, everyone who is responsible for one part of the vehicle to be able to have all the information, but in the right way. I mean, if you are risk responsible for the gear, then that's your domain. You need all the details there, but for the other components which are connected, you just need to know the influence of those components on what is happening in the gear train.
Tom Van Houcke:
So you need to have the right process to make this happen, the exchange of models, the exchange of information. And therefore at the backbone, you need a good system, a good tool that can enhance this.
Alexander Heintzel:
Yeah. Go ahead.
Steven Dom:
The right component of the PLM system or process management system. It doesn't matter how you call that, but it's the possibility and the tools and the process or the tools that are inside the process because the process is the most important part, but you need the tools to support the process in order to be able to actually achieve such collaborations, such working together where a non-expert from one domain can use the models that were created by an expert in another domain.
Steven Dom:
So that you can really think system integrated throughout the development, rather than domain or a particular attribute. I can be a noise and vibration engineer, but when I'm nowadays a noise and vibration engineer, just to give a simple example, I may have… In the past, I had the tools to add mass or add some damping to reduce a certain noise feature. But now I can also think of, maybe I can work together with a controls engineer, because maybe I have a drive line judder that is induced by the gearbox and motor working together, but if I change the control electronics on my motor, I might actually achieve a reduction of that judder effect without having to make any mechanical changes. So you need to think it's a collaboration. And it's also a little bit opening the minds of the different engineers, in that sense.
Alexander Heintzel:
If you go further with that idea, we have only fully electrical cars. We don't need a gearbox because an electric motor doesn't need any gear shift. Every car has steer-by-wire, drive-by-wire, and brake-by-wire. Every car is on level three or level four of automatic driving.
Alexander Heintzel:
In this case, will a BMW be still a BMW, a Ferrari still be a Ferrari, a Golf still be a Golf. Maybe Golf is not the right example because who buys a Golf? By heart. But anyway, let's talk about the future of brand differentiation. What new IPs do you see differentiating brands in the future? Having given the fact I just outlined.
Steven Dom:
Yeah. I think it's a very good question. And the answer is a little bit, is not black and white. I think how do you differentiate your brand in the context of going through, especially autonomous vehicles? When we talk about electric vehicles, I think there, we still have the element of driving. And so like what you mentioned, the BMW, the [German 00:21:14] still be there, and you see also in the reviews, when you look at the… I mean, we're not going to make a commercial for BMW, but people driving an I4, they say it drives like a BMW, and that's a good thing. I think that if we look at the user experience that people will have in a car, that will still be the main aspect of the brand differentiation. You will still want to be… And that's a challenge for the OEMs, is you will need to make a Mercedes feel like a Mercedes when you step into it. And a Golf, actually, maybe a Golf should still, when it goes through a turn, lift its inner right wheel, hey? That was a trademark of the Golf for generations. You take it faster than the Golf.
Alexander Heintzel:
I had one now, yeah.
Steven Dom:
You drive, the inner rear wheel would come off the ground. That was part of what made the Golf a Golf. I'm pretty sure that engineers build that into it throughout the generations. Never got confirmation of that, but it was just a fact.
Steven Dom:
So the user experience will be very important. And you see also the different OEMs really think about how do I differentiate myself? How do I make that user experience with the environment that is created inside a vehicle, how do I make that my own? To watch autonomous vehicles, that challenge will be much greater even because then you will only be a passenger, right?
Tom Van Houcke:
Yeah, that's what they indicated before. You're only a passenger. How should that feel, then? Should the car still feel the same way as if you were driving yourself?
Steven Dom:
Hey, it's a good point, because do you think, then, if you have an autonomous driving Rolls Royce, should it be like a carpet, like a flying carpet? And a BMW, should that autonomously drive like a sporty vehicle?
Alexander Heintzel:
Mm-hmm (affirmative).
Steven Dom:
Do you think-
Alexander Heintzel:
Do the customers accept that? What you just mentioned, especially Tom, regarding self-driving, really self-driving vehicles, so we are talking about level five where you are just a passenger, but I think it's also valid or might be valid in level four already. Do you think that the HMI, the human-machine interface, will play a much higher role than nowadays in differentiating brands, to give the right feeling for the right car?
Steven Dom:
Absolutely. I think like I said, the way you interact with the vehicle will be actually how that brand is different. How you are going to relate to the vehicle, how that vehicle is actually going to define itself in terms of its identity, its character to you. And the HMI is part of that, but also how it'll drive. I think the HMI is an important aspect because especially when you're going to autonomous, yeah, then pretty much you are a passenger, but it'll also be how that vehicle behaves, how the comfort in that vehicle will be, and what level of comfort or what type of comfort that you will see. I think Tom was alluding to that with this human-like driving.
Tom Van Houcke:
Yeah. There's a lot of investigation today, how does a human drive? But the question is whether this will stay relevant and probably it will not be, but we are not ready for that yet. The market is not yet ready for that. We have seen how long it took actually for the European market, especially, to accept automatic transmissions. And there's still a way to go for autonomous vehicles. It has to be safe, of course, that's the first priority, but it also has to give a comfortable feeling. People need to allow the car to take over. [crosstalk 00:25:59].
Alexander Heintzel:
We have just-
Steven Dom:
80% of people actually… And that was like 80% of people apparently turn off all these other features in their car. Then the question is, if everybody turns it off, it means that the OEM still has a long way to go to create that acceptance for that. And in all honesty, I have turned them off. I totally admit that. I'm not saying the car I'm driving.
Alexander Heintzel:
Since a short time, we have had the first car with a level three in the world market, the Mercedes S class, which is the luxury segment. So as you said, there will be a long time for the ordinary customers until they can experience that. That's, I think, one of the most relevant questions. How do we prepare the market? How can we prepare the market and the customers? Because most customers don't even have an adapted cruise control. So how can we prepare them, and thus the market for level 3, 4, 5, to be able to sell those cars?
Steven Dom:
I think the most important part that will be to convince them. It's not just preparing them, but it's really convincing them to accept that. Like you said, 80% of people turn these features off in their cars. So there is no acceptance of it. The preparation of that-
Tom Van Houcke:
There is no acceptance because we don't know what the customer wants. We don't know what the customer expects. You think, of course the customer also wants to have a safe drive and those automated functions today, they make sure that your drive becomes safer, and still you don't accept it.
Steven Dom:
Yes.
Tom Van Houcke:
Because it doesn't do exactly what you want it to do. So the first thing is to understand well what customer expects, before we can take the next step.
Steven Dom:
I think you're absolutely right there. And that's part of the preparation of the market, if you want. Is to understand how will drivers actually get to the point that they just let go of that, of a level of control. And the fact that some of these features now act in a way that is unexpected, probably, and probably in a safe way. It doesn't mean that it's unsafe, what the car is doing, but the car is doing something that the driver or the passenger in that sense does not expect from the car, it leads to not allowing the vehicle to continue driving autonomously, or at least not have those corrective measures in place.
Tom Van Houcke:
But that's, I think that comes with… In the beginning, it's cool to have something automated and OEMs were doing that with a focus on the safety. It was just cool that you have these automated functions, the driver assistant functionality, but then later on the perception came, or the insight came, that people are not using it because it's not doing what they want. So it's a progressing insight, I think.
Tom Van Houcke:
You see that in the beginning, it was all about how do we automate the vehicle? How do we automate a function? How do we increase the safety? "Safety" was the word in terms of autonomous driving vehicles or in terms of automating already some functionalities in the electric vehicle. But we see that the perception changes. Now we know that we have to take into account the customer. If we want them to use it, we should know what they want. It's not just the safety, but it has to be balanced with the comfort. It has to be balanced with the user experience.
Steven Dom:
Absolutely.
Alexander Heintzel:
Sometimes you hear experts say, "We will just go from level two to level four, five directly. We don't need level three." So assuming what you just said, you believe more in evolution than revolution. So you would not say it would be wise to skip levels, knowing the fact that most customers nowadays have problems accepting these.
Steven Dom:
I'm not 100% sure of that. Maybe if you can actually come with a level five vehicle immediately, let's say that would be possible. Maybe the acceptance would be quicker because you would be in no way interacting with the driving anymore. The car would just do what the car is doing, right? You have the confirmation from the manufacturing or from the government to certify the vehicle that what the car will be doing is safe and you don't have any responsibility anymore. Or at least you don't feel like you have the responsibility anymore. And that would make a big difference, I think, in the mind of people.
Steven Dom:
On the other hand, of course, having it evolutionary, is obviously the way it will go, because everybody, all the car manufacturers will implement features, autonomous drive features, as they become available because that is obviously the right way to do it. If you think of it from a marketing perspective, you are not going to deny your customers certain functions in your car just because you think they are not yet ready for it.
Steven Dom:
It is really also an element of, "Well, I want to be the first to achieve," let's say with Mercedes, "the level three commercialized vehicle." Well, okay. Level three autonomous driving vehicle commercialized by Mercedes. That gives them a certain prestige, which is logical, which is correct. That's perfectly understandable from a Mercedes perspective to do that.
Steven Dom:
I am sure that as we go to level three, four, and finally maybe five and probably five in maybe 10 years from now… I'm just saying 10 years. I don't have a crystal ball to say exactly when we will have commercial vehicles with level five autonomy. I mean, technically it's probably earlier, or technically it's probably achievable earlier than that, but from a legislative perspective, there will also be challenges and so on. Let's see when that comes, but people will, or car manufacturers will release those features as they are available. Just from a commercial perspective, you need to do that. I cannot imagine that they would hold back on that.
Tom Van Houcke:
But I'm not sure if it would be an evolution or a revolution, because once you go in the direction of fully automated vehicles, then do you still need to own your vehicle? Or do we move in the direction of shared mobilities now? I would assume there might be some cities where there are actions taken to install such a system. And then you cannot just allow some people to move in that direction. Then you completely rethink your concept of mobility.
Tom Van Houcke:
And that's something that… Maybe we OEMs don't like to talk about that, but that's certainly something we have to think about it, opens possibilities. And I think that might also be a way to accept that car takes over if you see what are the possibilities, once you don't own… Not everyone needs to have his car, but you completely reorganize your infrastructure and your mobility.
Steven Dom:
That's a very good point. And actually, I think most OEMs are really thinking in that direction in terms of how will we stay relevant, or how does the car company stay relevant in a shared mobility type of environment? And I think there are a lot of questions that still need to be answered there. Then the question, when you say a certain brand and it drives like that, or how do you get brand identity when you are talking about shared mobility? Then that brand identity will be another level of question, if you want, another level of uncertainty. Do I really want to have… I mean, what am I going to do, pay extra in a shared mobility context to drive, or to have a Mercedes pick me up rather than a middle class brand, if you want? It's a good question, but I honestly don't have the answer to that.
Alexander Heintzel:
I think we all don't have the answer. To conclude, would you agree if I say that in the future, at some point in the future, criteria like performance and handling will move to the background criteria, like comfort and reliability will stay and new criteria like connectivity and user interface will define the buyer criteria for this or that model? Short answer.
Steven Dom:
Yeah.
Tom Van Houcke:
Short answer. Yes, yes.
Steven Dom:
The short answer is definitely yes. I mean, performance… I mean, if the car drives by itself, who cares about the performance and the handling? The car needs to deal with that, but you will be worried about the comfort in the car. That's clear. I mean, you want to be comfortable in the car because I think also in terms of reliability, and certainly, if you think further down the road, like what Tom was mentioning when you're talking about shared mobility, reliability, durability will become all of a sudden, not something that was just a necessity in the past where people said, "Okay, we engineered for a car to be good for 170 200,000 kilometers, and then things can start failing." Now, when you have a shared vehicle that is actually going to drive maybe not just 50 kilometers a day, but a thousand kilometers a day. I don't think you want to change, or I don't think it will be acceptable for those vehicles to actually be decommissioned after what, three months or so? Just a crazy idea, but you will need to think about those things in that sense.
Alexander Heintzel:
Gentlemen, thanks a lot to you, Steven, Tom, for this nice talk. I hope you enjoyed it, and I hope that those of you listening to this podcast, enjoyed it as well. Thank you much. Stay safe. Have a nice day. Goodbye.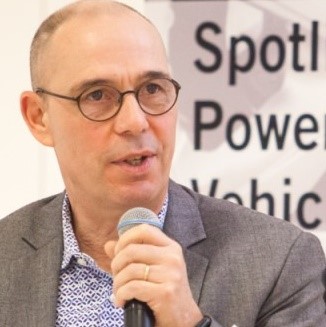 Alexander Heintzel, Editor-in-Chief at ATZ International – Host
Doctor Alexander Heintzel is Editor-in-chief of the leading magazines for engineers in the field of engine and automotive technology as well as electronics ATZ, MTZ, ATZelectronics, and ATZheavy duty, published worldwide in English and German. He hosts an ATZ podcast series 'Talk on Technology' and is strongly connected to ATZlive conferences targeting the automotive engineering community.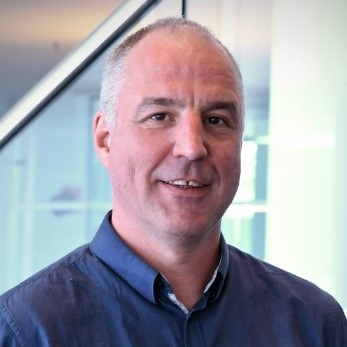 Steven Dom, Director Automotive Industry Solutions at Simcenter – Guest
With more than 20 years of engineering experience, Steven has worked in various roles such as engineering, engineering management, product management, and sales. He is currently Director Automotive Industry Solutions. In this role, Steven helps OEMs and suppliers develop a strategic road map across software, hardware and service divisions, customer technology, and business process consultancy. Additionally, he has an advisory role in Hybrid and Electric Vehicle development.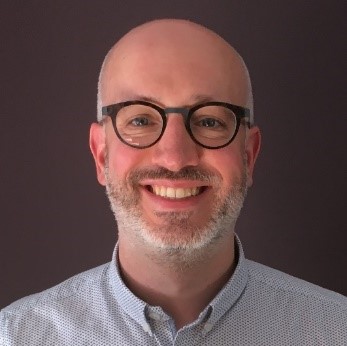 Tom Van Houcke, Director Simcenter Engineering Services – Guest
Since 2003, Tom assists vehicle manufacturers and suppliers across the globe with various engineering challenges. He brings 20 years of engineering expertise in solutions and technologies for a variety of attributes like NVH & Acoustics, drivability, and vehicle dynamics. In his current role, he manages the center of excellence for performance engineering by combining simulation and testing. With a focus on technology innovation projects, he helps the automotive industry to advance in developing electrified and autonomous vehicles.
Stuff to watch:
Good reads:
Engineer Innovation Podcast
A podcast series for engineers by engineers, Engineer Innovation focuses on how simulation and testing can help you drive innovation into your products and deliver the products of tomorrow, today.
Listen on:
This article first appeared on the Siemens Digital Industries Software blog at https://blogs.sw.siemens.com/podcasts/engineer-innovation/digitalization-and-the-future-of-vehicle-performance-engineering/