MDF Success | Good planning reaps great results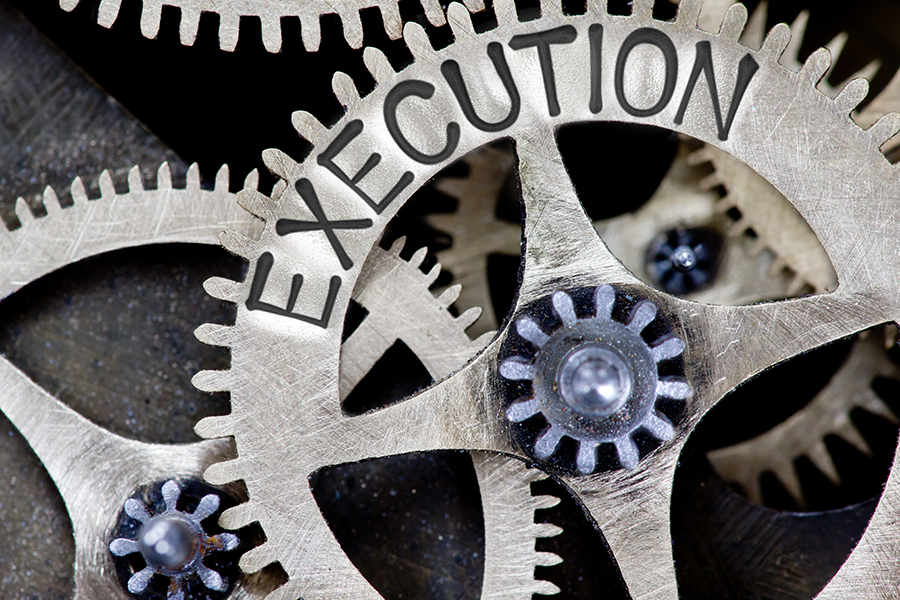 At Cadlog, we consider marketing a strategic asset for our growth. We focus on a niche market with the goal of being the top-of-mind company for any potential customer dealing with a PCB. That's why of the 50 people working at Cadlog, we have six who are 100% dedicated to our marketing activities.
To achieve our marketing goals, we invest strategically not only in lead generation but also in building awareness and reputation. We must realize high-level events and marketing collateral as they represent our professionalism to new and potential customers – and we leverage market development funds (MDF) to do so.
Most vendors, like Siemens Digital Industries Software, offer proposal-based MDF to help their indirect sales channel pursue and achieve their marketing goals. Without the help of MDF, it would not be possible for us to execute the high-quality activities we need. Without brand awareness, for example, our lead generation activities would fall short of our expectations and the costs would exceed our budget.
MDF is not necessarily free money. These discretionary funds are allocated to partners, like us, based on comprehensive marketing proposals. Planning is important. Good plans include the request (money, equipment, resources, etc.), the intended action (campaign, event, co-branded collateral, etc.), and the expected results (ideally in terms of return of investment). Partners also need to follow up on their MDF-backed activities. This is critical to obtaining the documentation required to evaluate the effectiveness of the partner's campaign and to build the case for providing additional MDF.
Here are a few ways to use market development funds:
Digital awareness campaign
Social media lead generation campaigns
Retargeting campaigns
Webinars
Digital events
Live events
Content activities (inbound + online magazines + industry blogs)
Using MDF for a multichannel strategy
We are committed to Siemens and its solutions, so we make an effort to show our proficiency in its technology by obtaining the appropriate technical certifications, leveraging all of the enablement training and knowledge sharing, and actively engaging with technical, marketing and development teams. The investment is well worth it. Here's how we leveraged MDF.
We hosted Cadlog Technology Day 2021 – our most important event of the year. Our goal is to help the decision-makers working in our industry stay up to date about the latest technologies for electronics. It's a branding and awareness event that positions us as experts in our field and inevitably leads to new opportunities.
Before COVID-19, we would host an in-person Italian event, but we quickly turned it into a hybrid physical/digital event this year and took the opportunity to expand our audience to all of Europe. The concept was to allow production managers, CTOs and CEOs to dive into the heart of smart manufacturing in electronics by showing to them how a digitized shop floor really works and how Siemens solutions bring value to each step in the line. We had representatives from our customers and from Siemens present and demonstrate just what is possible. Naturally, we used digital marketing tactics to promote the event, too.
It was a great success! We reached thousands of people across Europe and have more than 600 attendees now engaging with us to start discussions about digitization and opportunities available using Opcenter Execution Electronics.
The coordination with Siemens' teams and the market development funds allowed us to reach – and exceed – an ambitious goal. My fellow marketers know perfectly well that results do not follow the same growing curve of their relevant marketing budget. Sometimes you need a little extra to really make a big impact to let your marketing tactics work.
As I say to my manager, "consider your marketing team a Ferrari (scusi, we are proudly Italian), you cannot buy a Ferrari and then put 50€ fuel in it if you want to go on an amazing trip and reach your final destination." The same applies to your marketing activities. The upfront work to plan and present a solid marketing plan to secure MDF is well worth your time and effort.
Cecilia Felici is the Marketing and Communication Manager for Cadlog and is focused on delivering results and bringing new ideas and solutions to life.
This article first appeared on the Siemens Digital Industries Software blog at https://blogs.sw.siemens.com/partners/mdf-success-for-partner-event/