How traditional resellers can adapt to SaaS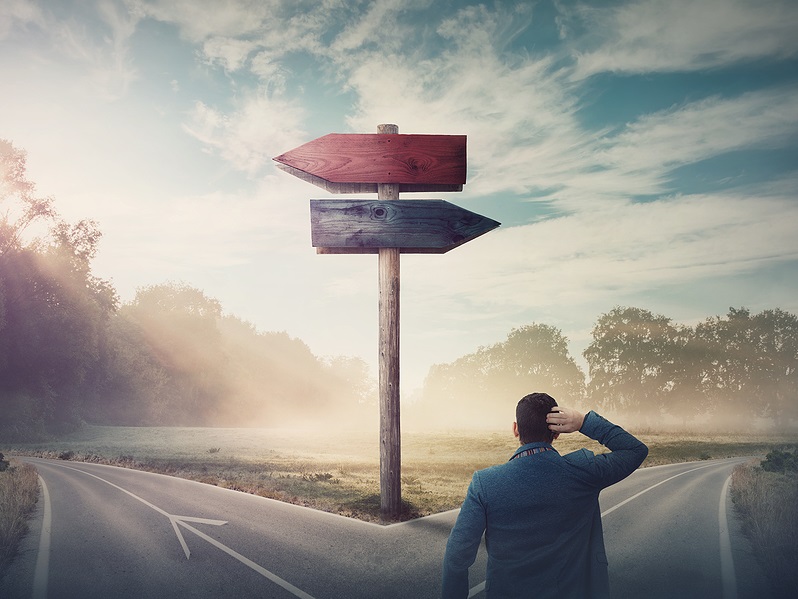 It's no secret that software-as-a-service (SaaS) has been growing for decades. Since Salesforce launched as the first successful SaaS-focused company in 1999, businesses and customers have slowly embraced the ease and scalability of the as-a-service model. The COVID-19 pandemic led to business closures and squeezed free cash flow for many companies. This fueled an accelerated transition for companies adapting to SaaS business models. In a recent analysis, Yi Jin, Ph.D., VP of Growth and Product Marketing at Turning Video, Inc., projected a $200 billion increase in the SaaS market by 2024.
Reseller partners who choose to ignore this change in demand for SaaS and avoid adapting to become a strategic partner of tomorrow may not survive. Failing to embrace the rising demand for software-as-a-service models may harm your business. Recent shifts in the buyer's journey reflect that customers are more empowered in their purchasing decisions and are relegating sellers to a much later engagement in the purchasing process. In fact, a recent Gartner study found that less than 17% of the time associated with making a purchase is spent with sellers.
To effectively make this shift to meet the needs of customers, partners need to adjust their approach to five domains: skills, vertical knowledge, background, role, and ongoing enablement.
Long-term relationship skills
Traditional reseller partners operate a transactional business model and focus on their relationship building as a key business driver. XaaS requires a shift in focus from one-off transactions to long-term relationships, so resellers need to learn to prioritize becoming business advisors. Simply closing business deals is no longer enough. Subscription-based services depend on the continued support of the customer that results from the adoption of the solution and realization of desired business outcomes. A McKinsey & Company analysis of 40 public B2B SaaS companies found companies that prioritize customer retention had significantly higher revenue than those with low median net retention rates (NPR). Successful partners will need to emphasize adoption, expansion, and renewals of the offerings to develop long-term relationships with their customers.
Expanding vertical knowledge
Rather than focusing on only the specifics of their part in a transaction, resellers of tomorrow need to broaden their working knowledge beyond product feature/function and develop the expertise of how to apply the solution to drive a customer business result. This means understanding your customers' business needs and long-term objectives all whilst providing access to subject matter experts. Customers' needs will evolve over time, and partners will need to be readily engaged with the customer in the deployment and adoption and be poised to apply expertise to address their concerns and demands.
Extensive background insights
Focusing only on products, pricing, and solutions is not enough. A trusted advisor understands the industry, business, and technology trends and can provide the customer with unique insights and applied expertise to build potential competitive differentiation. Partners can improve this area by providing access to subject matter experts or through specialization in a specific product or industry. At Siemens, our solution partners with demonstrated specific product expertise receive top recognition as specialized experts through the Expert Partner initiative.
The importance of the advisor
Customers are increasingly looking to be guided yet demand expertise and credibility within their industry domain and the context of their specific challenges. The SaaS model opens new options for many customers reducing the thresholds to embrace new technology solutions. It affords them greater flexibility to cancel or switch solutions if their expectations and business outcomes are not realized. Successful partners will have a vested interest in encouraging continued learning for customers to ensure adoption, drive services and facilitate growth within the customer base. By taking an advisory role based upon their expertise and services, solution providers can provide a unique and sustainable competitive advantage.
On-going enablement
Focusing only on tactical deal opportunities is no longer sufficient. Partner sales teams will need to carefully position the capabilities of the partner to deliver specific expertise to land projects that can be grown into longer-term customer engagements. Solution providers will need to expand their teams to include a broader range of services and establish customer success teams to grow their relationship with the client to drive adoption whilst enabling scalability within their organization.
Prepare for tomorrow—TODAY
Customers are demanding SaaS models and resellers are adapting to this change in the market. While this shift is necessary for their businesses' survival, resellers should realize the undeniable benefits of a SaaS model.
The numbers do not lie. Businesses established under a subscription-based model can sustain a 3-5x higher revenue-per-employee than a transaction-based business of the same size. Switching to recurring revenue provides security to businesses as they will be 7x more likely to maintain their revenue base during a downturn, such as the one witnessed during the COVID-19 pandemic. SaaS-based businesses also are typically valued higher and are more likely to achieve their revenue forecasts than transaction-based businesses.
It is important to note that adapting to SaaS does not have to happen overnight. Reseller partners must be aware of their own capabilities and not rush to meet customer demands. The five domains outlined here contribute to the incremental shift to subscription-based models. However, resellers need to recognize the changing market and customer demands today, so they can start planning for the fast-approaching tomorrow that is the world of subscription-based models.
James Gregory is the Director, Global Channels Business Development at Siemens Digital Industries Software with over 25 years of sales leadership with leading technology providers around the globe. At Siemens, he is responsible for global partner coverage and capacity.
This article first appeared on the Siemens Digital Industries Software blog at https://blogs.sw.siemens.com/partners/adapting-to-saas-as-a-traditional-reseller/