Products
What's new in NX | June 2023 | Tooling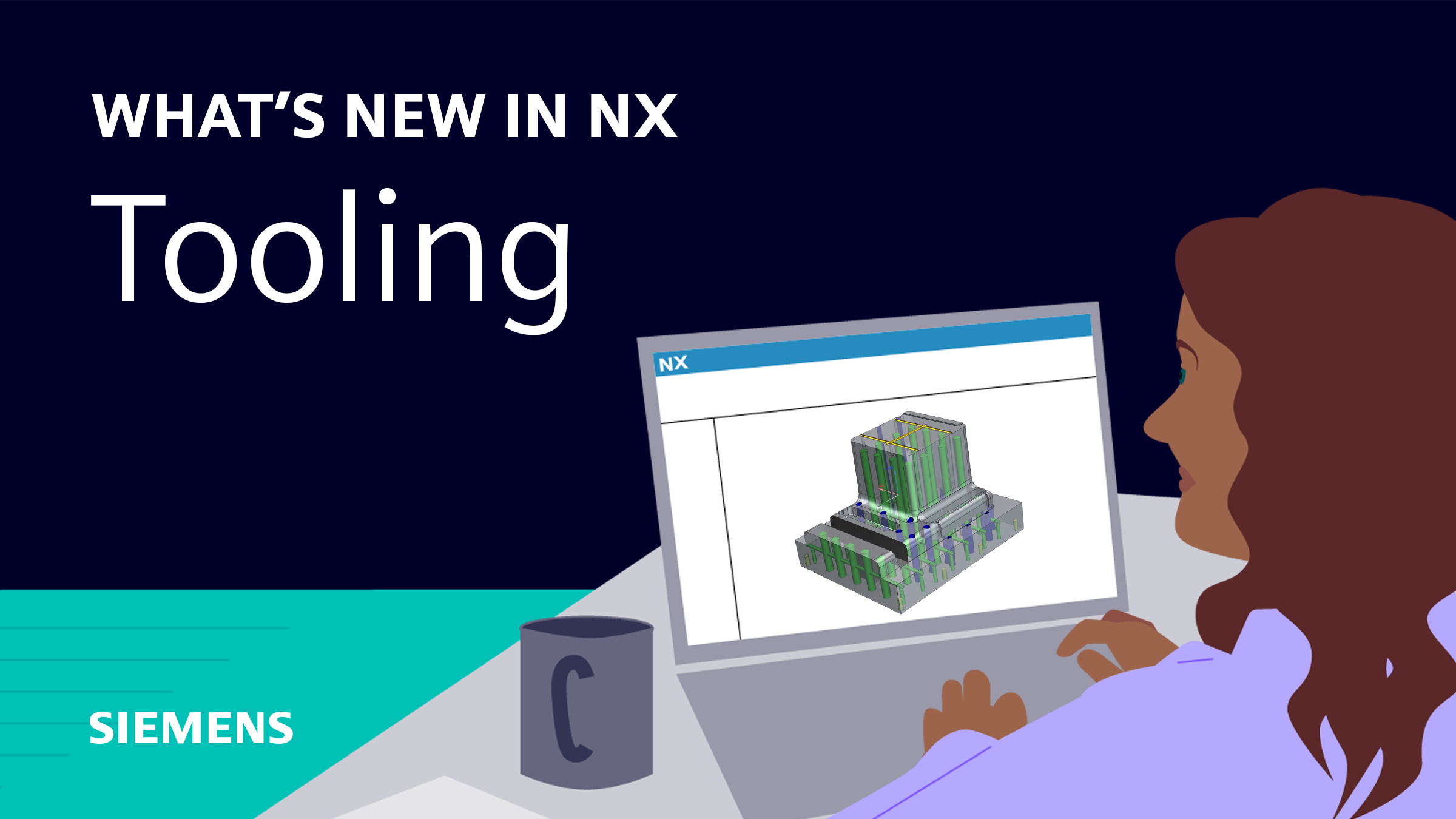 Welcome back to another addition to our what's new in NX™ software series. NX is a leading software solution for designing, engineering, and manufacturing products of any complexity and size and our commitment to providing new and useful enhancements can be seen from the June 2023 release. In this blog post, we will highlight some of the new and improved capabilities in NX for tooling locators and mold wizard.
Let's dive on in!
Tooling Locators
Tooling locators are essential for defining the position and orientation of a part in a fixture or a mold. NX Tooling Locators has improved the creation of both datum and measurement locator capabilities. 
Measurement locators 
Measurement locators are used to measure the deviation of a part from its nominal shape and size. NX has a new suite of updated dialogs supporting customer workflows for creating measurement locators. You can create individual measurement locator features for surface, trim, hemmed, hole, slot, and pattern types. You can also select or define locating plane 'on the fly', add characteristic attribute block for all measurement types, and specify control direction and tolerance values. For hole and slot measurement locators, you can select non-through hole option and see the exposed point display for easier measurement and comparison. 
Datum locators 
If you want to fix a part in a fixture or a mold, you need to use datum locators to set up the reference system. The datum locator tool provided by NX has been upgraded to offer enhanced versatility. This tool facilitates the creation of surface and pin datum locators derived from existing geometry, which autonomously compute the control direction. The tool also supports the generation of new shapes, by extending its functionality to include block-shaped and donut-shaped surface locators. In the case of pin datum locators, the pin size can be determined using the "detected hole" option. To streamline the tracking process, a parent identifier can be attached to derived datums.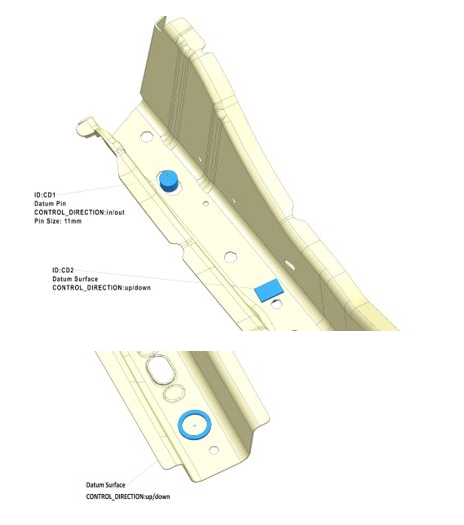 Mold Wizard
Mold Wizard is a comprehensive solution for designing injection molds. NX Mold Wizard has improved various stages of mold design workflow to achieve productivity gain by 20%. Some of the key improvements are:
Initialize project: Use the new Feature2Cost tool to estimate the mold cost based on the part features and complexity. You can also use the new Mold Cost tool to calculate the mold cost based on the mold design parameters and components.
Standard parts usability improvements: The new Standard Parts Library Manager allows you to manage your standard parts libraries more easily. Users should also look to utilize the Standard Parts Browser to search and insert standard parts from multiple sources.
Cooling channel design: Create cooling channels more efficiently and flexibly. Use the new Cooling Channel Analysis tool to perform thermal analysis on your cooling channels.
Conformal cooling channel: Use the new Conformal Cooling Channel Designer to create conformal cooling channels that follow the shape of the cavity or core and perform thermal analysis on your conformal cooling channels.
Check regions and define regions: Check the regions of your mold design for errors and inconsistencies while defining regions for your mold design more easily.
Patch surface: Patch holes or gaps in your mold design surfaces more quickly and accurately.
Reference blend: Blend between surfaces using reference curves or edges.
Import tooling library into Teamcenter: You can now use the new Import Tooling Library into Teamcenter tool to import your tooling library into Teamcenter more conveniently.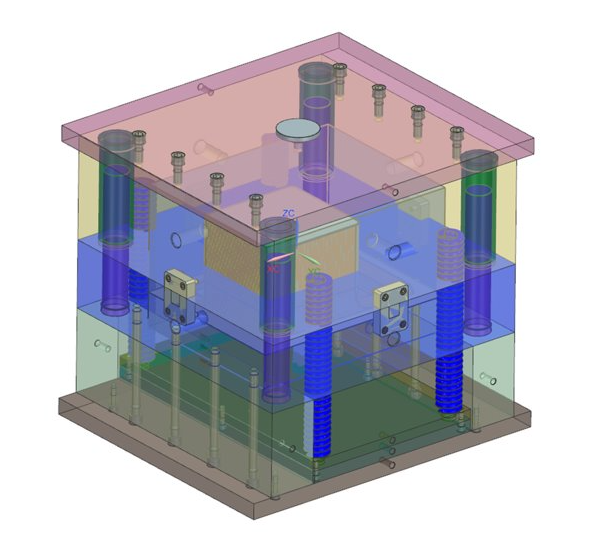 Molded Part Designer
Molded Part Designer is a new tool that helps you design molded parts with optimal manufacturability and quality. Molded Part Designer reduces costly design iterations by providing upfront molded part design guidance based on rules and experience. It also promotes concurrent engineering between Design, Simulation, and Manufacturing teams. With Molded Part Designer, you can use NX as an end-to-end turn-key solution for designing molded products. Molded Part Designer enables you to design products that will minimize environmental impacts and promote sustainability within your organization. 
Continue your journey with NX
Thanks for joining us for another new installment diving deeper into what is new from the June 2023 release of NX. Continue to check back on the NX Design blog for more 'Tips and Tricks' and 'What's new' content.  
Watch our Feature Validation tips and tricks video ▶️
Watch our Molded Part Designer June 2023 video ▶️
This article first appeared on the Siemens Digital Industries Software blog at https://blogs.sw.siemens.com/nx-design/whats-new-in-nx-june-2023-tooling/