Products
Supply chain disruptions: be prepared with real-time, integrated supply chain intelligence solutions
This supply chain intelligence blog was written by Chad Jackson, Chief Analyst & CEO at Lifecycle Insights, and comments have been provided throughout by Stephen Chavez, one of our own product marketing managers. Check it out and join the conversation below!
Component supply chain setbacks are becoming increasingly common. Electronics companies' ability to resolve such disruptions is critical to success. When they can build in supply chain resilience, they can find ways to overcome supply chain setbacks and move forward without impacting the product development schedule.
Supply chain: preparing for the unexpected
Benjamin Franklin once quipped, "By failing to prepare, you are preparing to fail."
We've all heard about the importance of saving for a rainy day or having an emergency fund in place for unexpected life happenings like medical emergencies or job losses. Some people even stockpile food, water, and other staples in preparation of a breakdown in the supply of basic goods and services.
During the COVID-19 pandemic, we discovered that supply chains disruptions can affect the most unexpected of products. Consider the great toilet paper shortage of 2020. Consumers rushed to markets to buy more toilet paper, but those stores could not stock their normal inventory. The stores had concerns about restocking and placed limits on the amounts of toilet paper a single consumer could buy. That led to more people wanting to buy toilet paper, even hoarding excess inventory. In this situation, a product that had historically been produced at a predictable margin and scale, was now suddenly impacted by unprecedented demand. Manufacturers couldn't keep up. That, ultimately, deprived other consumers of this important product.
Sudden breakdowns in access to physical items that we take for granted—like food and fuel—can lead to unexpected second- and third-order effects. The disruptions are unsettling and often diminish confidence in suppliers and distribution systems. As a result, we find new ways to get our hands on the supplies we need. Companies are no different. They need to find innovative ways to prepare for the unexpected.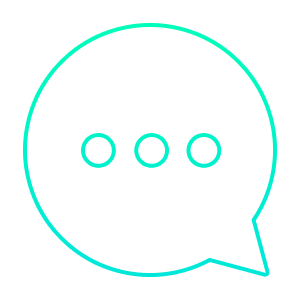 This pandemic has really opened our eyes to how vulnerable and volatile our supply chain really is. From our everyday business, to our personal lives, we have all been affected one way or another. From our local grocery stores lined with empty shelves to empty car lots at the local auto dealerships, supply-chain disruption has wreaked havoc in all industries and all lives. The thing is though, this problem is not new. It has always been stirring in the shadows, quietly growing for many years. The pandemic just amplified this slow growing issue, and we are all feeling the pain now.

Stephen V. Chavez, MIT, CPCD, CID+ | Sr. Product Marketing Manager
What's next for electronics companies?
Electronics manufacturers have been facing their own supply chain disruption over the past few years. Thanks to the pandemic and other factors, it's much harder than it used to be to procure the components they need to build their products in a timely manner.
This component supply shortage has exposed the fact that most companies lack critical supplier insights and reliable inventory statuses from their main supply sources. As a result, they don't have the supply chain intelligence necessary to make good decisions about what components to select for their printed circuit board (PCB) designs.
Component supply issues can be quite costly. Resolving these issues often includes time to qualify and acquire alternate parts. It can require spot buys and design respins, delaying product launch and affecting revenue.
There are significant gaps in electronics manufacturers' access to real-time supply chain intelligence. These gaps need to be addressed so companies can better consider supplier risks as they make decisions about what components to select for their board systems. It is the only way to be prepared to manage the unexpected.
Is backup component inventory the answer?
When component supply issues result in failure to fulfill product orders, the effects can be severe. Customer trust and future sales suffer—opening the door for competitors to pilfer the company's business. We see this all the time in the consumer electronics space. But how can companies avoid product delays when the supply chain is so unreliable?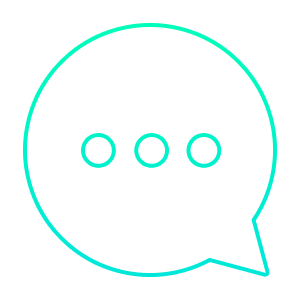 There is a negative ripple effect when something like this happens. Depending on the relationship you have with that supplier, it can make the all the difference. A healthy relationship may potentially be able to mitigate the situation and result in a better chance of surviving such a hit, while having a bad or no established relationship will have a higher probability of feeling the supply chain pain!

Stephen V. Chavez, MIT, CPCD, CID+ | Sr. Product Marketing Manager
It might seem like forecasting, ordering components early, and building backup inventory is an ample response to any supply chain disruptions. But beyond the obvious outlay of cash required, this strategy carries additional costs. These include warehousing, transportation, depreciation, inventory shrinkage, damage, component end-of-life concerns, and other opportunity costs.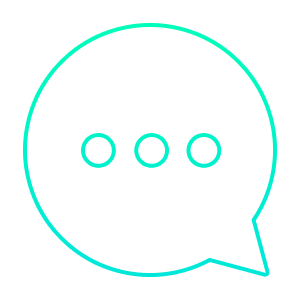 Ramping up inventory is not a solution. If you're able to have the cash in hand to make such purchases, then having the appropriate storage logistics for such inventories potentially becomes a bigger issue. Its just not the answer.

Stephen V. Chavez, MIT, CPCD, CID+ | Sr. Product Marketing Manager
Companies need to do more than simply buy ahead. They need accurate supply chain intelligence to understand component inventories. They need to be able to see what is in stock, what's in the pipeline, and what components might be at risk in transit. Such transparency enables companies to make decisions based on reliable, real-time information so they can make adjustments when the cost of change is lowest.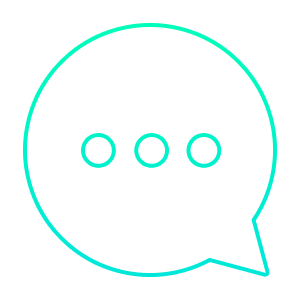 Supply chain transparency and accurate supplier insights being brought into the processes of design engineering is really the key. Intelligent decision making with real-time data gives engineering the highest potential for success. This is a combination of an outside-in approach, and a shift-left approach, so that multi-disciplined project teams can collaborate more effectively and be optimized for overall success.

Stephen V. Chavez, MIT, CPCD, CID+ | Sr. Product Marketing Manager
Backup component inventory may seem like a logical short-term fix to help manage supply chain issues. But it can also create an increase in demand from competitors. Companies may find themselves having to barter or buying and selling excess inventory with other organizations to get what they need.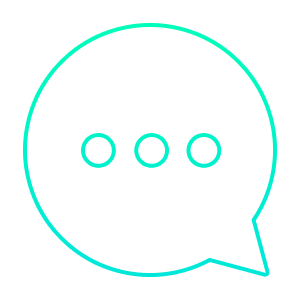 I agree that backup component inventory may seem like a logical short-term fix but know that it comes with its own set of issues that include inventory logistics and the unexpected allocation of funds. As the old saying goes… opportunity costs! This short-term fix also adds to global panic or spot buying, which in turn adds more stress to the already over stressed supply chain network. We are all feeling this pain one way or another.

Stephen V. Chavez, MIT, CPCD, CID+ | Sr. Product Marketing Manager
Is supplier diversification important?
As the industry moves into the post-pandemic economy, many electronics companies are shifting to diversify their approved vendor lists (AVLs). They are using insights to alert them to when component inventory may be unavailable or tied up in warehouses overseas. Companies now realize that relying on a single supplier significantly limits their ability to pivot when they encounter problems.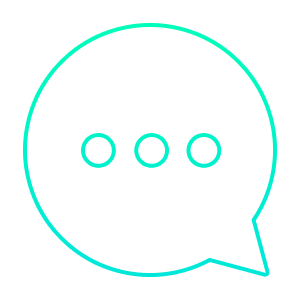 Having a single source, is similar to having a potential single point failure. Expanding the company's AVL is an option, but not one I fully agree with and must be done without any compromise to the approved stringent requirements for a potential new supplier to get on that list to begin with. The worse thing to do is to contaminate your existing approved AVL with a bad supply-chain resource or even worse to potentially contaminate your internal stock with sub-par, reclaimed, or counterfeit parts.

Stephen V. Chavez, MIT, CPCD, CID+ | Sr. Product Marketing Manager
Having alternate suppliers mitigates future disruptions. Many organizations are learning that building supplier relationships offers opportunities to fulfill shipment orders even when one supplier has limited availability of a specific component or has been temporarily disabled.
Researching and planning for alternative suppliers in advance strengthens companies against supply chain disruptions. Then they can avoid expensive spot buys and maintain their profit margins.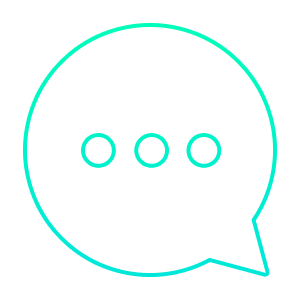 I agree that having multiple suppliers is a good thing, but not a road to supply chain resilience. Your suppliers should always be of the best quality and reputation. I also agree that good supplier relations are important and can add in getting technical support, but the relationship has nothing to do with supply chain resilience. The advantage of a positive relationship is that it may aid in getting around roadblocks and inhibitors.

Stephen V. Chavez, MIT, CPCD, CID+ | Sr. Product Marketing Manager
Technology is an advantage
New supply chain technologies are needed to help electronics manufacturers lower their operational costs and make their component sourcing processes more flexible. Particularly, companies need to be able to make data-driven decisions that keep them one step ahead of supply chain disruptions.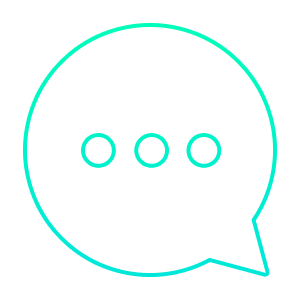 Not only is new supply chain technology required to help lower operational costs and make component sourcing more flexible, so is the need to update legacy methodologies and engineering design processes. The change must happen. Sadly, company culture that is resistant to change is one of biggest roadblocks to overcome.

Stephen V. Chavez, MIT, CPCD, CID+ | Sr. Product Marketing Manager
When organizations have access to supply chain intelligence, inventory alerts, and forecasting information, they can avoid potential obstacles. Real-time information on component inventory levels enables them to manage disruption and adapt to ensure fulfillment using one central data source. This kind of technology aids in inventory planning and helps organizations prevent unexpected out-of-stock emergencies.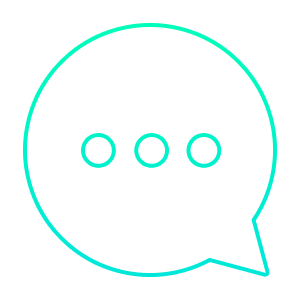 Supply chain resilience at the point of design is key here. Bringing supply chain intelligence and component real-time accurate data to the point of design arms engineering teams with the knowledge to make the better decisions on the fly and during the process upstream that leads to fewer downstream roadblocks and overall success.

Stephen V. Chavez, MIT, CPCD, CID+ | Sr. Product Marketing Manager
Systems that provide low stock alerts and forecast supply chain disruptions and shifts in customer demand are critical to success. Companies that invest in an integrated supply chain solution—with access to tools and features that promote a seamless experience—can continue operations even when supply challenges arise. This kind of solution offers a competitive advantage that can make electronics manufacturers stand out from their peers in the marketplace.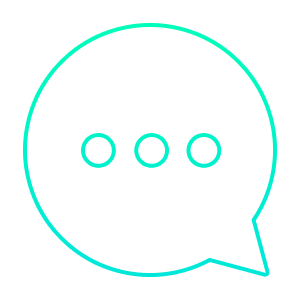 Companies that choose to invest in their evolution, and update their internal methodologies to incorporate supply chain resilience at the point of design will have the competitive advantage in the long run. There is no doubt in this!

Stephen V. Chavez, MIT, CPCD, CID+ | Sr. Product Marketing Manager
Be prepared
Component supply chain disruptions are not slowing down, so electronics manufacturers need a proactive approach to sourcing the parts needed for their PCB designs. By investing in solutions with built-in, real-time supply chain intelligence, these organizations can respond to disruptions before they become too costly. These companies will then save time and money as they create and build their products—and can differentiate themselves from their competitors.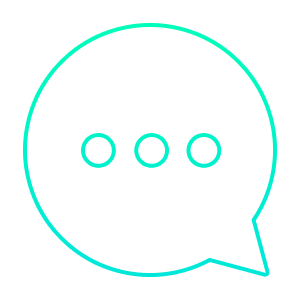 "Invest" is the key word here. Not only do they need to invest in new methodologies, but the internal culture also shift and buy-in to the need to evolve and adapt to this new economy we are dealing with today. This way companies' structure and operations have established adaptability to any potential supply chain situation that can easily be mitigated with little impact in meeting ever shortening project schedules and reduced budgets. The end goal is to bring quality products to market faster, at lower cost and with lower risk, while beating competitors to market. Supply chain resilience at the point of design provides this competitive advantage to do just that!

Stephen V. Chavez, MIT, CPCD, CID+ | Sr. Product Marketing Manager
Still interested in this topic? Visit the website to dive deeper.
This article first appeared on the Siemens Digital Industries Software blog at https://blogs.sw.siemens.com/electronic-systems-design/2022/10/06/supply-chain-intelligence/