Resources for learning about PCB design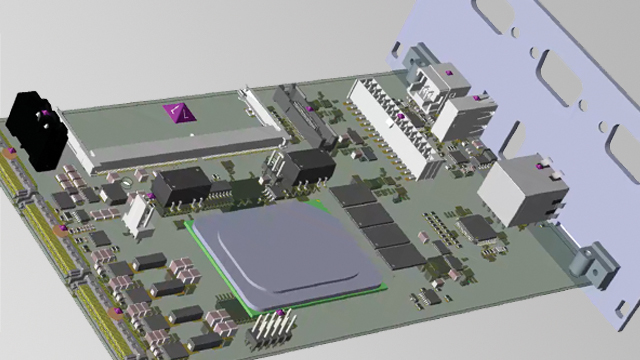 With today's complex requirements challenging us at almost every stage of the design process, we don't always have the answers to every scenario that unfolds as we design our PCBs. With shortened project schedules and shrinking budgets, how do you continue to develop the necessary skills to stay ahead of the curve? Do you have the budget or even the opportunity to take time out of your busy schedule to attend formal education/training, whether it be in-person or virtual, especially when it comes to harnessing the power of our respective EDA tools? Or, or do you simply learn on the fly with a trial-by-fire methodology?
I, like many out there, don't always have the time or budget for every educational opportunity available. Like many, I rely heavily on the internet as an endless network of knowledge that I can tap into on a regular basis. I find myself taking this approach more so than ever these last few years. I'm constantly looking for ways to increase the optimization, speed, and quality of my design skills, along with harnessing the horsepower contained within my EDA tool.
In my never-ending quest for industry knowledge and professional development, the internet can be an amazing resource to tap into. With that said, tapping into the internet for this knowledge comes with both the good and the bad when it comes to accessing free educational information. So, how do you know if the information you're getting is good or bad, especially if you don't know the source of the information you're getting? A reliable or trusted source is an important factor to be considered when navigating through industry educational content.
Trusted sources of quality information about PCB design
Most of us have an established professional network that we can tap into as a source for information. On a grander scale, there are great industry associations such as the PCEA, IPC, SMTA, and IEEE, etc. that are great examples of industry hubs to tap into. Industry magazines such as Iconnect007, PCD&F, and Circuit Assembly, as well as many EDA tool vendors are also great sources to tap into as well. Over the last 20+ years of my career, I have had tremendous success in tapping into such resources, but more specifically with Siemens educational content from their website. I know each time I tap into the Siemens website, there is no doubt in my mind that the integrity and quality of the content I am accessing is at the industry's highest level. Knowing that I can trust the information being shared means I don't have to worry about the integrity of the content. Accessing this information has a high potential ROI. It all depends home much you absorb from the shared content and then implement when you have learned.
From videos, white papers, blogs, podcasts, communities, to the opportunity of chatting with subject matter experts, all this is at your fingertips when you access the Siemens website. The diversity of content covers a broad spectrum of engineering from mechanical, electrical, software, manufacturing, analysis, and PLM. An example of great industry accessible content is the dedicated page regarding digital transformation which showcases 35+ videos previewing how to build an effective PCB design flow. I really like how the design process is broken down into the many short videos outlining the diverse stages within the PCB design flow from cradle to grave.
Even though this combined collection of videos details the breakdown of the PCB design flow while utilizing the Siemens ecosystem, at its core, this detailed breakdown of the overall PCB design flow process can be absorbed no matter what EDA tools you use or no matter what ecosystem you design in. PCB design is PCB design no matter where you are in the world, or which EDA tool you use, or what culture you belong to. The difference, in my opinion, is in how each of us applies our education and experience and harness the horsepower within our respective EDA tools to be successful.
As I initially stated, there is great industry content on the Siemens website. Taking the time to access the content on this website has a high potential of return on investment. It's up to you to take advantage of the opportunity to absorb the knowledge being shared, and then go and implement it.
Throughout my lengthy career, this website has been a vital tool in my bag of magic as a successful printed circuit engineer. Don't just take my word for it. I'd highly advise you to check out the website yourself and draw your own conclusions. The link to the website is listed below. Best of success to you in your career.
~Steph
Access Siemens electronic systems design and manufacturing resources.
This article first appeared on the Siemens Digital Industries Software blog at https://blogs.sw.siemens.com/electronic-systems-design/2022/07/20/resources-for-learning-about-pcb-design/