IESF 2022 automotive conference brought the best of the industry together
Last month, Siemens welcomed the global automotive engineering community back to the in-person experience of IESF, the one-day automotive event held in Plymouth, Michigan. Those who work in design, manufacturing and engineering gathered to learn from over 40 breakout session and network on an array of topics. Mainstage leaders such as Tony Hemmelgarn, Siemens DISW CEO, inspired with a look to the future.
For more than 20 years, IESF has been at the forefront of new EE design innovation, providing a comprehensive program that covers industry trends and challenges, best practices and product solutions. Read on for some highlights from the 2022 event!  
---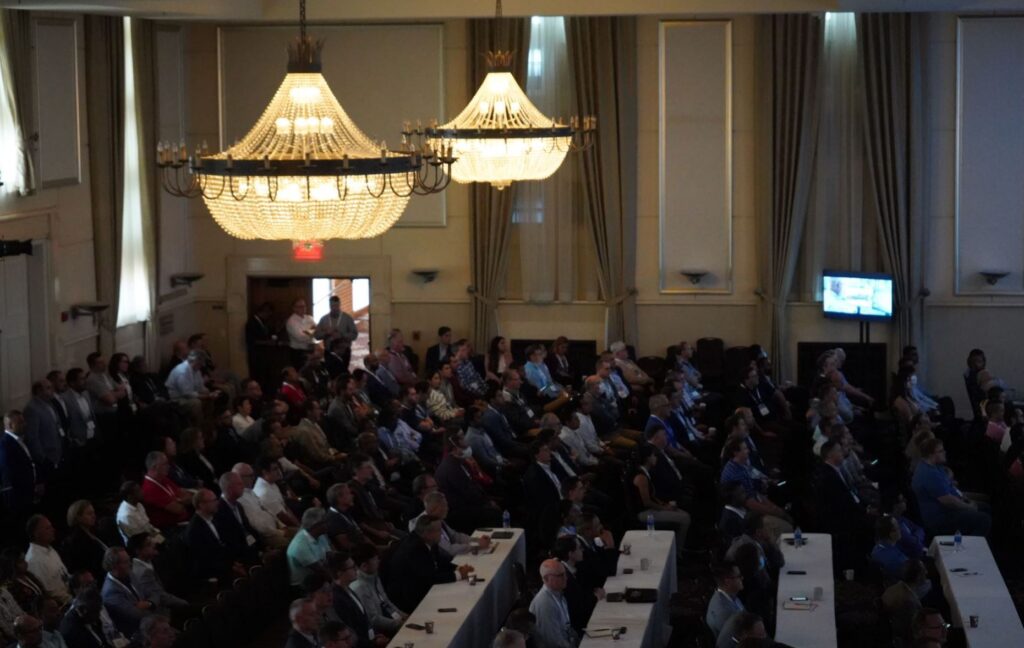 A changing world at the forefront of this year's IESF  
We had over 50 leading voices from companies such as:
Arrival –  Electrical Development Lead Alex Schagaev shared the Building Blocks of Vehicle Electrification and started a discussion to redefine the building blocks based not on the past, but on the contemporary trends of function-based design, zonal architecture and smart function.
APTIV – Randy Sumner, Global Director, VES Wiring Product Line presented The Times They Are a-changin' – Vehicle Wiring Architecture Trends, Challenges, and Opportunities. His engaging talk included a deep dive into how electrification is driving new and more complex product portfolio and the transformation of wiring harnesses.
• Need for significant architectural optimization; smart vehicle architecture (Aptiv SVA)
• BEVs offer ideal breakpoint for new architectural approach
• Creating opportunities for LV and HV manufacturing automation
Lear –
IBM – Brett Hillhouse, Global Automotive Leader IBM Sustainability Software, brought software reuse to the forefront with his talk Model Driven Software and Strategic Software Reuse in Automotive Engineering. He went through the many forms of reuse as well as some of the stumbling blocks that can impede a movement towards adoption of a model driven software platform approach.
Navistar – Rashad Hendricks has standardized their processes for circuit diagrams and interactive schematics in his time as Interactive Schematics Manager. He shared how using a Generative Electrical design flow has driven aftersales efficiencies. See Navistar's success story here!
Many more individuals shared stories on how they're solving their business problems of tomorrow, today.
Other highlights from IESF 2022
Our keynote speaker, Larry Burns, challenged us to look at how automobility transforms how people and goods move around and interact 
Siemens president and CEO, Tony Hemmelgarn, discussed how companies large and small are tackling workforce transitions, and sustainability goals 
As MC, Ed Bernardon inspired and amused with highlights of his Future Car Podcast (we now know the two industry leaders who started their career as professional snowboarders!) 
One of the most talked-about panels brought representatives of Lear, Yazaki, APTIV, and Leoni together on one stage for a rousting discussion on wiring harness manufacturers opportunities and challenges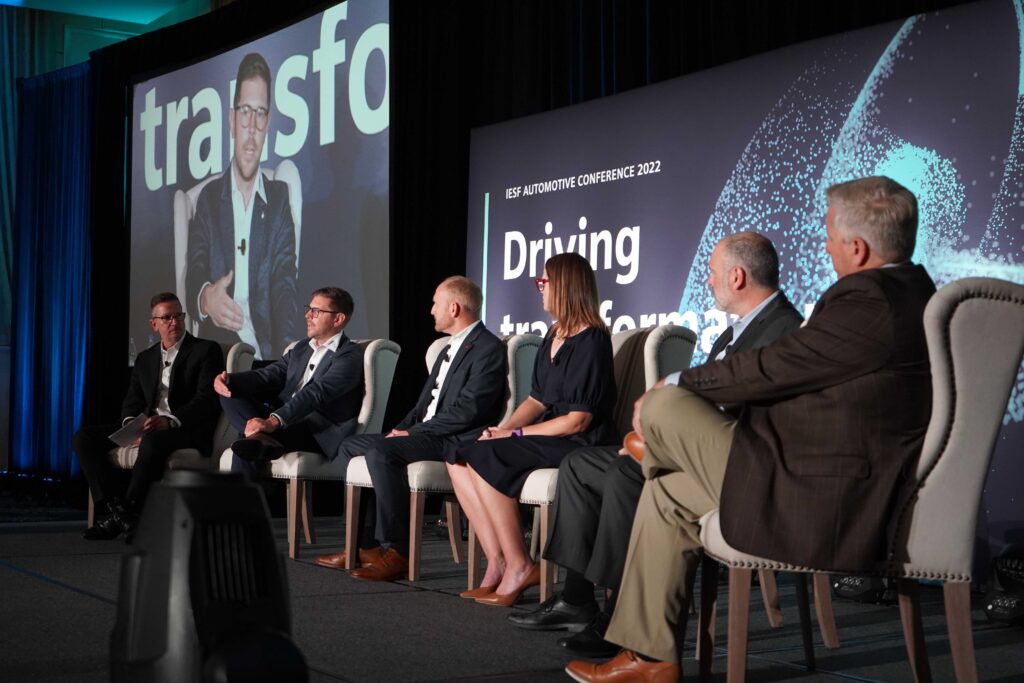 A thank you to all that attended! Stay tuned for more innovate events that Drive Transformation!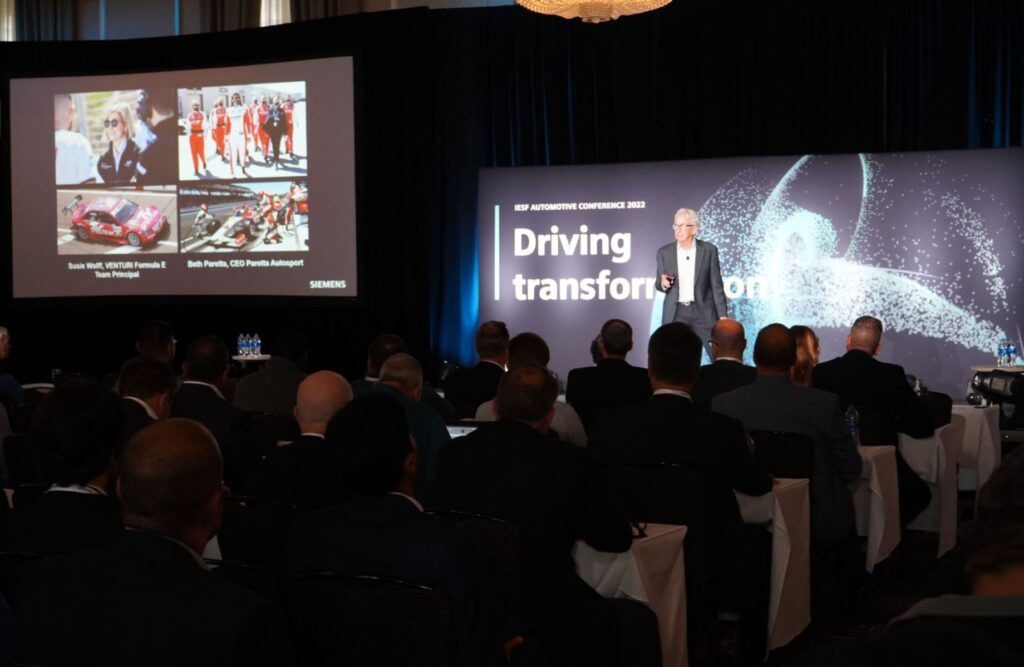 This article first appeared on the Siemens Digital Industries Software blog at https://blogs.sw.siemens.com/ee-systems/2022/10/12/iesf-2022-automotive-conference-brought-the-best-of-the-industry-together/