Wire harness manufacturing 101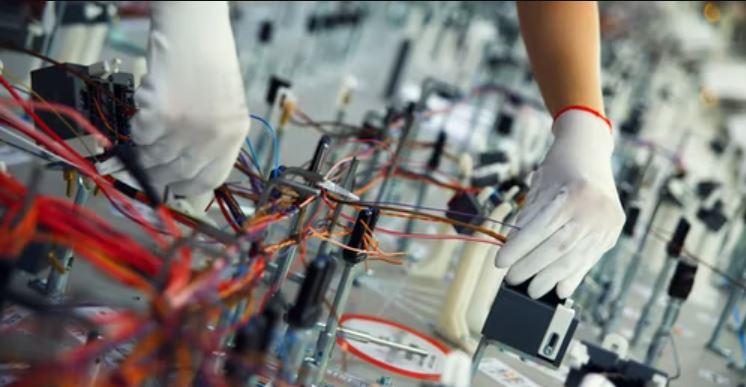 Wire harness manufacturing is a low-margin business faced with creating complex products amid evolving electrical innovations and design uncertainty. But what does than include? How can the industry face challenges head-on with advanced solutions? Read on to find out!
Wire harness engineering is a challenging market
Although wire harness manufacturing has been around for more than a century, today's manufacturers face myriad challenges with low margins, loss of tribal knowledge, complex processes, continuous change and stringent requirements for quality and delivery. By implementing model-based workflows, manufacturers can unify previously fragmented design and manufacturing domains by automating data exchange and facilitating cross-domain decisions. Through the integration of design rules that support automation and consistency across the engineering process, tribal knowledge can be captured instead of lost.
Bringing a 'digital twin' to the wiring harness design process
Replacing antiquated manufacturing engineering tools and methods while continuing the flow of design data is possible with digital twin technology. This is vital for efficiency and cost-effective manufacturing. As a result, more and more companies rely on a comprehensive digital twin in the wiring harness design process.
Most vehicle manufacturers, for example, have implemented a full lifecycle digital twin to maintain traceability of a vehicle's design, manufacturing and usage processes. With a comprehensive digital twin comprising a validated harness model and a digitized manufacturing process model, companies can transform engineering, costing and manufacturing performance – ultimately boosting profits.
Software solutions for wire harness design
While digitalization is an essential step toward the implementation and realization of Industry 4.0, the success of harness manufacturers is dependent upon the ability to accurately design, optimize and cost the manufacturing processes, labor, material and resources required to produce wire harnesses. Wiring design software, including Siemens Capital™ software suite, enables harness designers to accomplish these goals, with the potential to:
Reduce design error by 50%,
Improve quote-to-production cycle time by 30% and
Improve formboard design time by 85%.
Read more on our website→ What is wire harness engineering?
And when you are ready for the next level, check out our harness blog series:
This article first appeared on the Siemens Digital Industries Software blog at https://blogs.sw.siemens.com/ee-systems/2022/08/16/wire-harness-manufacturing-101/