4 Key Capabilities of a Successful E/E System Development Solution for eVTOL (Part 2-3)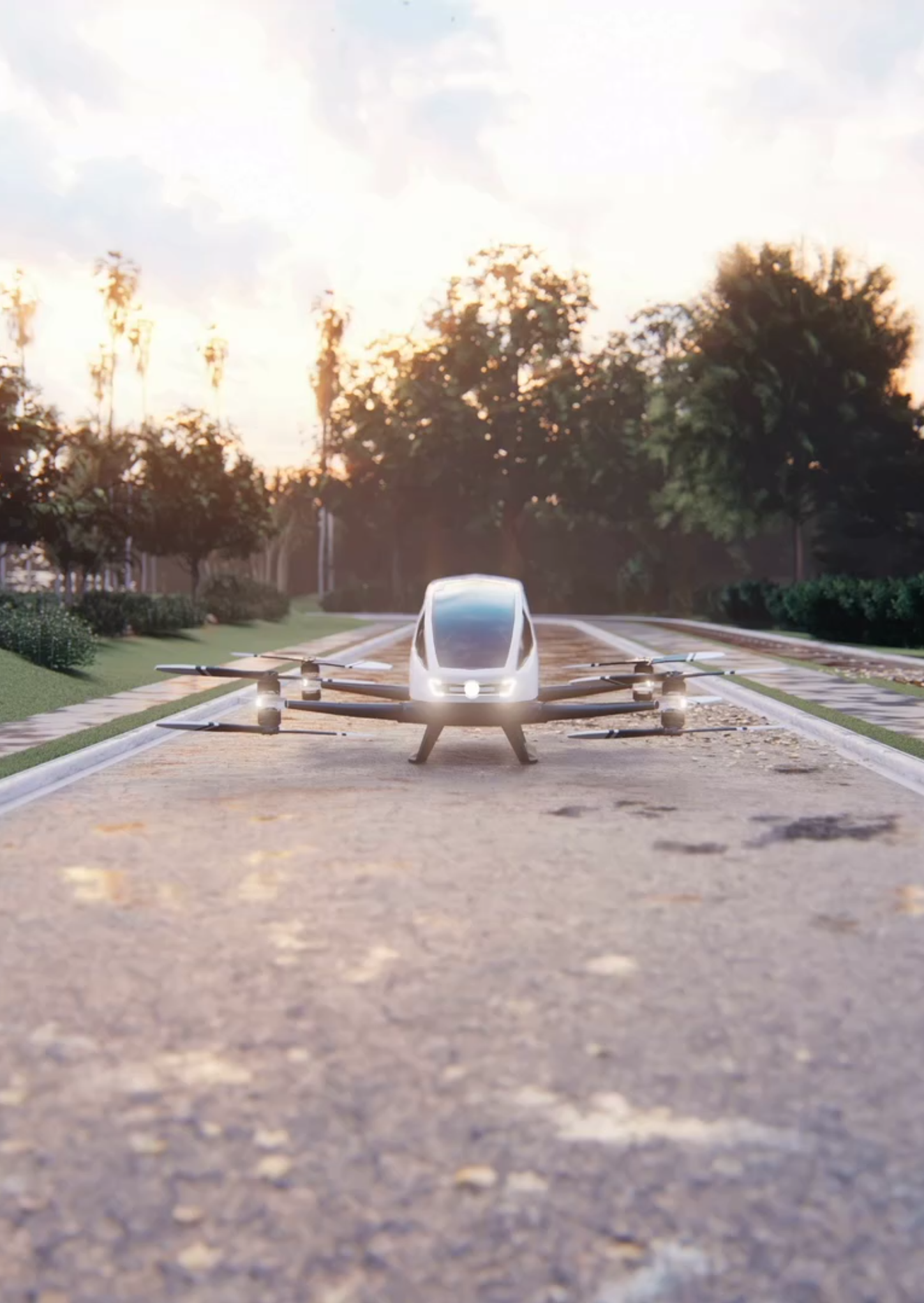 What's next for eVTOL?
In this 3-part series, we explore the expanding world of electric vertical take-off and landing (eVTOL). What is eVTOL? What does it offer? What challenges are faced by this growing market? Also, how will startup companies address these challenges? We especially consider those that relate to the need for successful electric and electronic (E/E) systems development solutions?
In Part 1, we shared an introduction to eVTOL and how to reap the benefits of this new technology. In Part 2 we'll share some of capabilities and the benefits of adopting advanced E/E systems development tools when designing for eVTOL.
---
Part 2 – Capabilities rise to the top
Continuous change. Increasingly complex missions. Tight budgets and condensed timelines. These are just some of the challenges aerospace and defense platform OEMs are grappling. It's no easy task today as they work to increase platform electrification in modern vehicles. This is particularly true for eVTOL, which promises to enable cost-effective, environmentally friendly urban transit, replacing traditional taxis.
Besides the obvious benefits related to reduced time and costs of travel for consumers, eVTOL vehicles reduce harmful emissions. They also help to mitigate congestion on city streets. In fact eVTOL vehicles emit 52 percent lower emissions on average than liquid fuel vehicles, such as helicopters.
This is all good news. The problem is, eVTOLs are extremely complex, requiring electric propulsion and vast amounts of electrical and software content. Iterative cycles of test-correct-retest are common. There's also a lot of risk – meeting performance issues and travel range requirements is challenging, and there are many unknowns. Competition is fierce as hundreds of startups are competing for share of this new market.
Successful eVTOL systems development hinges on the adoption of an E/E development solution with capabilities that help developers manage complexity, iterative design cycles and vast amounts of design data with ease. Let's examining the four key capabilities of such a solution:
Strong multidisciplinary integration: First of all, in E/E systems design, experts from a wide range of electrical and mechanical implementation disciplines must collaborate and share information. Roadblocks to effective data sharing can slow down design cycles and potentially lead to miscommunications and design errors. Multidisciplinary integration enables development teams to collaborate effectively in real time throughout development. It also allows for accelerating the design process and minimizing integration errors.

Digital twin: A digital twin is a virtual representation, or digital counterpart, of a physical design or process. Some E/E systems development solutions leverage digital twins to identify and prevent errors. Likewise, digital twins can help analyze performance and reduce cycles of trial and error that can slow down time to market. Furthermore, the digital twin covers the entire product and production lifecycle. It providing a closed loop to ensure actual performance data is fed back into models for continuous refinement. It also scales to cover microelectronics, mechanical design, software, manufacturing, app development, and IoT analytics.

Digital thread: A digital thread is a way to connect certification and design teams and ensure that certification analysis and reporting is derived directly from the digital twin. With the digital thread, delays, errors and confusion that can arise from sharing data via manual channels such as email or messaging apps is eliminated, and teams can maintain digital traceability to design and requirements data.

Data continuity: With a digital twin and digital thread, teams can achieve data continuity throughout the design process. You can use the same configuration to automatically derive the manufacturing data necessary for both internal and external production groups. With this rich set of production data, the production team can respond to changes rapidly, and ensure production stays on schedule.
Will eVTOL Soar to New Heights?
As part of the Xcelerator portfolio, Siemens' Capital solution for E/E system development provides all of these capabilities to eVTOL system developers, supporting end-to-end model-based engineering and helping them tackle the challenges of designing and manufacturing complex eVTOL systems. With the tools and capabilities Capital provides, developers are making eVTOL – and an efficient environmentally friendly option for fast and convenient urban travel – a reality.
Interested in learning more?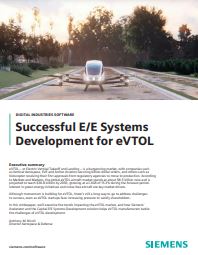 Download our white paper to learn more about how Siemens supports the needs of eVTOL system developers!
This article first appeared on the Siemens Digital Industries Software blog at https://blogs.sw.siemens.com/ee-systems/2022/02/01/4-key-capabilities-of-a-successful-e-e-system-development-solution-for-evtol-part-2-3/