Products
Shining a light on silicon photonics verification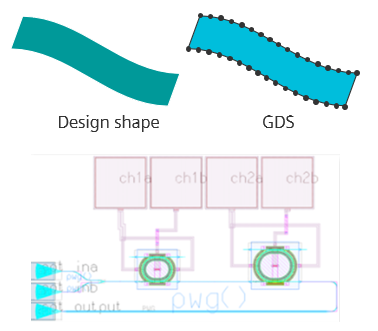 By John Ferguson, Omar ElSewefy, Nermeen Hossam, Basma Serry
We're all fascinated by light. Light beams shooting from aliens' eyes, light sabers flashing in battle, beams of sunlight (or moonlight!) streaming through forests, the Milky Way glowing in dark skies—humans love light. Even in technology! Silicon photonics uses light to overcome some of the limitations that currently exist in the communication and data transfer domain, in terms of speed, power, and accuracy. While still a somewhat nascent industry, silicon photonics technology is rapidly gaining a lot of traction in various core markets due to the exponential growth in the world's desire to collect data, coupled with the need to find innovative ways to transmit these huge data volumes at tremendous speed while using much less energy than existing methodologies.
The electronic IC (EIC) market has had to overcome a lot of challenges, especially when moving to today's advanced nodes. One of the main contributors to the success of this market was the development and ongoing presence of a solid and stable automated verification platform that helped guarantee the manufacturability and functionality of those EICs. This platform, developed by what became known as the electronic design automation (EDA) industry, is what enabled the rapid and broad development of the CMOS market, currently one of the most thriving markets in the world.
To make silicon photonics a worthy competitor to existing technologies, as well as help it carve a new path into different fields and applications, such as medical, telecommunications, or automotive, it only makes sense to try to duplicate the success of the EIC world by reusing the CMOS platform, particularly the EDA verification toolset. This toolset has proven its reliability and success, so there is little value to be gained in reinventing such a verification platform. The challenge for everyone involved in silicon photonics design, verification, and production lies in the ability to tweak those existing tools and functionalities to accommodate the new components and design concepts of silicon photonics designs.
Increasing the use of established functionality like equation-based design rule checking (eqDRC) and expanding the application and purpose of existing tools and technology like automated waiver management to accommodate new processes should be adequate for reaching the desired target of ensuring proper photonic device manufacturability. Ensuring proper circuit behavior and performance has proven more difficult, but while there are still more challenges to overcome before a complete and broad solution is devised, there are still many untapped ideas and unexploited techniques waiting to be tried.
To learn more about the efforts of Siemens EDA in the silicon photonics realm, as well as the various challenges and how our technology has responded to them, download a copy of our technical paper, Advancing silicon photonics physical verification through innovation.
This article first appeared on the Siemens Digital Industries Software blog at https://blogs.sw.siemens.com/calibre/2021/06/14/shining-a-light-on-silicon-photonics-verification/