Corporate
Formula Student China 2019 – An Interns' Perspective, Helping Other Students
by Jianjun Kang and Jianmiao Xu
As graduate student interns of Mentor, a Siemens Business, we were glad to participate in the 2019 FSEC & FSAC (Formula Student Electric China & Formula Student Autonomous China) as part of the Siemens Digital Industries Software academic team. From November 18 to 23, 2019, the 54 electric student racing teams and 14 autonomous racing teams competed in various challenges in Zhuhai. In the end, Hunan University team won the championship of electric racecar category, and the Liaoning University of Technology team won the championship of autonomous racecar category.
As students ourselves and part of the Siemens booth staff, we would like to give our perspective on the FSC event. Our expertise is in printed circuit board design (PCB), and embedded software – both of these engineering disciplines are vital elements of Formula Electric and Formula Autonomous racecar design.
The main Siemens article about Formula Student China '19 can be found here.
First, for most college students in China, electric vehicle design is still a fairly new development, and driverless technology is even more difficult. Nevertheless, the participating students showed a high degree of enthusiasm for the competition. They are also developing real-world professional skills, along with showing a valuable spirit of friendship and mutual assistance even with competing teams. They have overcome many difficulties and created their own custom racing cars. During the event, despite a lot of unexpected situations and various failures, most of the teams successfully solved the challenges and showed their highest technical level as much as possible both in design judging events and on-track events.
Compared to the past FSEC & FSAC events, more and more Chinese student racing teams tried to use more advanced technologies to improve the performance of their racing car, such as in-wheel motors, four-wheel drive, carbon fiber monocoque chassis, complex motor-control algorithms and advanced battery-management systems. These advanced functions require more custom printed circuit boards and custom embedded software than in the past. With the use of these new technologies, the performance of racing cars made by Chinese students are starting to catch up with more advanced Formula Student teams such as are found in Germany.
In addition to the application of new in-vehicle technologies to improve the dynamic performance of racing cars, Chinese students have also begun to improve the design, simulation and fabrication of racing cars – through a systematic and scientific engineering process – what Siemens calls the Digital Twin method. This will also help them improve their understanding of their car. In recent years, the performance of Chinese students in design reports and cost reports judging events has improved significantly. Many teams have begun to conduct more theoretical and simulation analysis in design reports or in the realistic detail of cost reports, rather than simply stacking experimental prototyping results in the communication with the judges.  Their rapidly improving academic quality was clearly reflected.
In addition, a few of China's college student teams are traveling to compete overseas, and communicate with other teams in higher-level Formula Student events to improve their technical level. For example some Chinese teams have been to Formula Student Germany events and to Formula SAE events in the U.S. as well.
Chinese college students have also shown a keen interest in new technologies and advanced design methods. They are very concerned about engineering software for autonomous-driving algorithm simulation, aerodynamic analysis through computational fluid dynamics (CFD), PI / SI simulation, and electrical system and wire-harness design. They believe that advanced software tools such as Siemens' engineering software can help save valuable design time, and accelerate the process of car manufacturing, improve design verification efficiency, and win higher scores in the design report judging.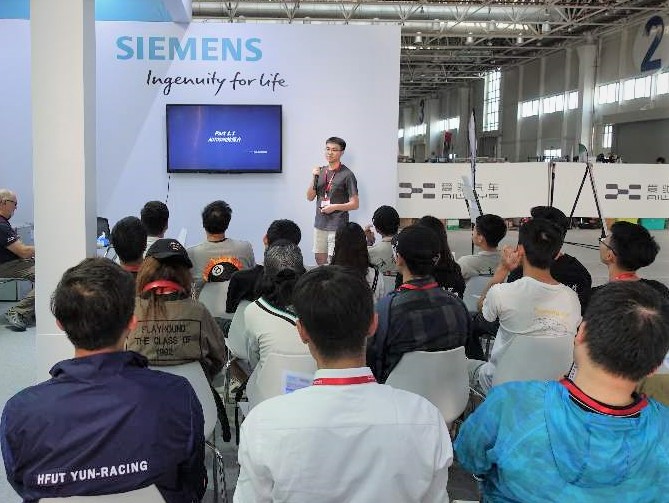 The two of us led several workshops on best practices for PCB, and embedded software development, using Siemens' and Mentor's engineering software as examples during the FSC event. Siemens staff also led many workshops on other topics such as autonomous driving simulation software. Many students told us after listening to the lectures that they realize their urgent need of a more complete design tool chain that can work and simulate across multiple sub-teams such as mechanical, electrical and embedded software.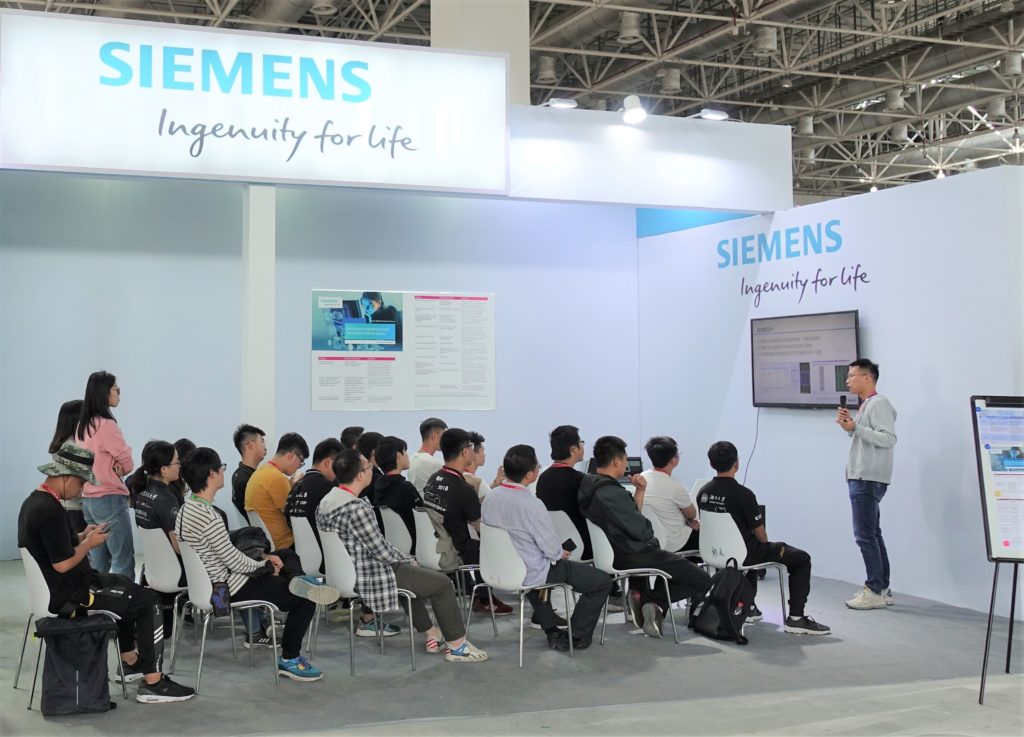 We believe that this event has a lot of room for student development in the future. China has the largest number of engineering students in the world, and new energy vehicles and driverless technology are receiving widespread attention from companies, research institutes and government in China. Today, more and more universities are forming Formula Student racing teams, especially electric and autonomous racing teams, so the number of participating teams in FSEC & FSAC keeps increasing every year – clearly the future emphasis, versus the separate 'Formula Combustion', gasoline-powered FSC event. With the change of educational concepts, Chinese society's evaluation of Formula Students events is also improving, and people have begun to recognize the significance and value of this competition for training college students' real-world engineering skills and academic ability. We believe that the technology level of FSEC & FSAC events and its societal influence will continue to increase in the future.
We hope that even more companies and professionals from the automotive industry will volunteer in and support this event. At the same time, we also hope that automotive and related companies will invest in these student events from a long term strategic perspective, rather than a short-term view based on market or company conditions. The real-world engineering experience of FSC students will greatly help the industry with vital talent.
These were some of our thoughts on FSEC & FSAC in 2019. Here, we want to thank Siemens' academic team for giving us this valuable opportunity to teach and support other students. At the same time, we would like to thank the Siemens and Mentor staff who worked with us during the competition. Through the communications with them, we also learned a lot about electrical, electronic and autonomous driving technology applications, and we have a deeper understanding of this event.
This article first appeared on the Siemens Digital Industries Software blog at https://blogs.sw.siemens.com/academic/formula-student-china-2019-an-interns-perspective-helping-other-students/