Corporate
Accessibility, flexibility and scalability for the digital transformation
In our previous blogs, Your digital future: more flexible, scalable, accessible and Digital Transformation: Are you the disrupter?, we introduced Xcelerator Cloud and discussed where companies can start their digital transformation journey.
Complexity is a major challenge for practically every organization and industry from the products created to the manufacturing process to data utilization. From beer can packaging design to electric airplanes – those companies willing to embrace this complexity can use it to their competitive advantage.
Siemens' Xcelerator portfolio covering design, realize, and optimize domains, is the solution that speeds digital transformation. The place to start your digital transformation or to continue forward is where you need it the most.
With Software-as-a-Service, access to Xcelerator just got easier. It will let you:
Foster innovation and collaboration, as experts and nonexperts alike contribute ideas and knowledge from multiple domains and locations.
Tailor solutions to meet your customer's needs and preferences and empower individual users to shape their own workspace for maximum productivity. Implement the programs and features needed now as oppose to solutions that are part of a package that you pay for but not use.
Turn new functionality on or off in minutes, to start or complete projects without waiting for contract negotiations or hardware installations. 
Start and stop features and programs selectively, as projects evolve​. Adding users in any domain or geography is simple ensuring a continuous open ecosystem while also being able to experiment with new programs, platforms, and low-code modules.
Scale quickly based on changing market conditions allows organizations to start small and add capacity as needed​.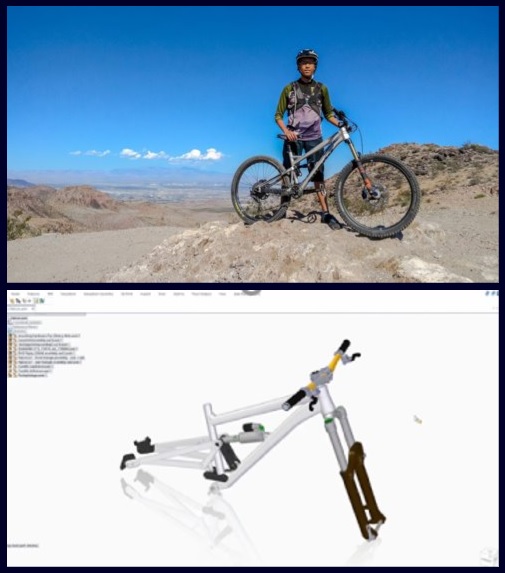 With digital twin at the center of the digital future, companies can design and test products and processes before investing in materials or equipment​. This empowers innovators and "intrapreneurs" to create new products and enhancements​, and enable small businesses to build complex products​ with minimal up-front investment and scalable operating expense​s.
A small bike company wouldn't have the infrastructure or in-house IT they need to simulate the aerodynamics of a new design, but with a SaaS model, they can use the high-end tools of their large competitors of their field at a fraction of the cost and compete at the highest levels.
Xcelerator Cloud and SaaS
Digital transformation is an individual company's staged evolution. It's not going to happen with the flip of a switch but based on the needs of the customer and the design.
As we introduce an Xcelerator Cloud solution, our goal is to provide companies, whether they're startups, SMBs or large enterprises with an integrated, holistic ecosystem that encompasses design, engineering, manufacturing, and service, in a continuous loop – with the digital twin at its core.
You can now scale your design, manufacturing and IoT capabilities to match product and market requirements, utilize new technologies quickly and cost-effectively, collaborate securely across engineering domains, and leverage your ecosystem as a network of innovation partners.
Access to Xcelerator just got easier, simultaneously providing ongoing value via connection to the cloud. This concludes our three-part blog series.
Click here to learn more about Xcelerator Cloud and Software-as-a-Service.
Additional resources:
Blog: Xcelerator: Digitalization to prepare for tomorrow
Blog: The Role of the Digital Thread and Digital Twin in Digital Transformation
Case Study: The vision to revolutionize the surfing industry – a five-part series
Watch the video below and see how companies of all sizes can use digitalization to turn complexity into a competitive advantage.
This article first appeared on the Siemens Digital Industries Software blog at https://blogs.sw.siemens.com/xcelerator/2021/06/23/accessibility-flexibility-and-scalability-for-the-digital-transformation/