Corporate
The Role of the Digital Thread and Digital Twin in Digital Transformation
Manufacturing organizations across the globe are sinking significant investments into digital transformation to improve development of products and manufacturing plants. Companies that take a holistic view of the digital twin will find increased success as they pursue these initiatives at every step of the product lifecycle.
An Enhanced Definition of Digital Twin and the Digital Thread
Manufacturing organizations know that keeping up with the competition requires constant evaluation and improvement of the product development process. As reported in the 2020 Lifecycle Insights Engineering Executive's Strategic Agenda, 25% of survey respondents invested in improvement efforts last year. And an additional 38% of those surveyed stated they were planning to invest in improvements next year. Improvements are necessary to maintain a competitive edge in the face of increasingly complex requirements and condensed timelines.
While the concepts of the digital twin and the digital thread are relatively new to the industry, they have quickly gained traction. Many companies' improvement initiatives focus on the digital twin, a comprehensive virtual model that defines a product or plant. Other organizations are prioritizing the digital thread, or the sequence of virtual activities across business processes that can enhance and expand the digital twin. With many companies investigating or pursuing digital transformation (DX) initiatives, many wonder what role digital twins and digital threads play in those efforts.
In this post, we will discuss the roles of both the digital twin and the digital thread in greater digital transformation initiatives.
The Role of the Digital Twin in Digital Transformation
A few years ago, if you had asked a member of the manufacturing community to define the term "digital twin," you might have gotten a variety of different answers. Since then, the definition of the digital twin has solidified across the industry.
The digital twin is a virtual representation of a product or plant that exists before anything is physically built. Organizations collaborate around this unambiguous definition of the product or plant. Members of all functional departments can work from the same digital blueprint. This virtual "single source of truth" makes it easier for manufacturers to develop an optimized design and predict the design's performance, long before they put any parts together.
Traditionally, the digital twin of a smart, connected product would likely include the mechanical hardware, electronics, electrical distribution systems, and onboard software. Similarly, a comprehensive digital twin of a plant would cover tool design and programming for computer numerical control (CNC) equipment and robotics, as well as cell, line, and facility planning, and more. These definitions form a strong foundation for engineering and other functional departments.
Deepening the digital twin by incorporating higher fidelity and more detailed definitions from the get-go puts organizations in an even better position to support improvements.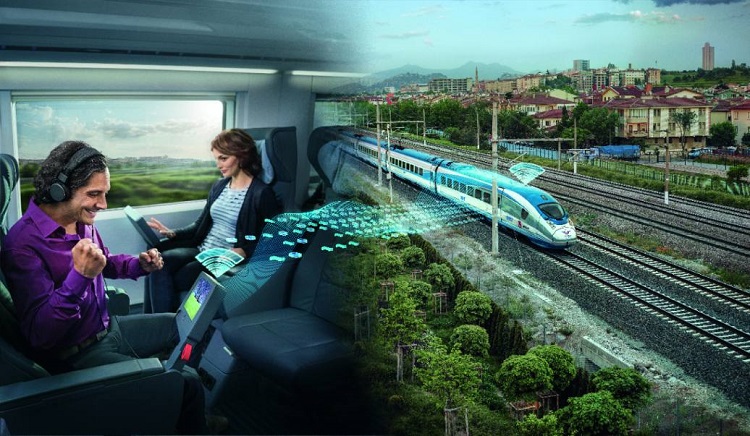 For example, an enhanced digital twin might include a highly detailed and accurate simulation of how a smart, connected product would perform. It could send sensor data to an internet-of-things (IoT) platform for analysis and more informed decision-making. In the case of a plant's digital twin, a more enhanced definition could simulate a worker executing a process with robotic assistance and assess the resulting strain on the worker.
More detailed digital twins can help manufacturing organizations realize more tangible benefits from their digital transformation investments. Those benefits include:
tighter collaboration across functional departments,
improved troubleshooting capabilities,
a reduction in unnecessary errors and delays, and
more informed decision-making abilities across the entire development lifecycle.
The Role of the Digital Thread in Digital Transformation
The concept of a digital thread is newer than that of the digital twin, and because of its novelty, its definition is still evolving somewhat. The definition approaching consensus is that the digital thread is the digital form of individual business processes—activities, tasks, and decisions—that enhance and expand the digital twin. These processes also support automation, traceability, and standardization efforts.
Some organizations are converting manual, paper-based, or email-based processes to digital, automated ones that can then take their place in the digital thread. This makes the digital thread more robust. Processes that could be converted include supporting digital activities in some sort of system of record, or automating or routing tasks based on defined logic and constraints. In these examples, one tangible benefit is that project stakeholders can be automatically notified of key decisions or any activities that may be off-schedule.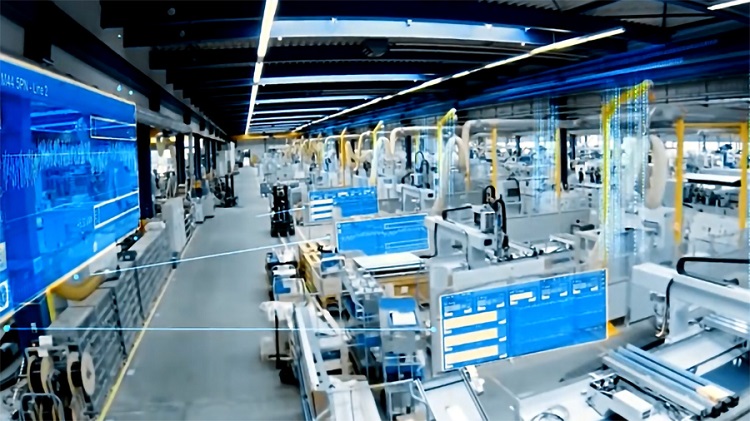 A second way manufacturers are harnessing the digital thread for improvement is by automating processes and exposing more information in other business systems, including those used by supplier partners. Such efforts can span multiple system types, including product lifecycle management (PLM) platforms and manufacturing execution systems (MES). By sharing critical data across different business systems, organizations can improve communication and collaboration, support key decisions, and initiate triggers to activate contingency procedures.
Adopting the digital thread allows an organization to connect disparate sources of information—data that, traditionally, has been siloed and challenging to access. When this data flows freely, it can support automation and improvement efforts at every step of the product development lifecycle.
Starting and Expanding at Your Own Pace
When it comes to adopting the digital twin or the digital thread, there is no one-size-fits-all approach. In fact, the success of various manufacturers' initiatives shows that digital transformation efforts, supported by the digital twin or digital thread, really can start anywhere. You just have to identify a workflow or process that will benefit from a digital change.
As you consider how to harness such technologies in your own improvement efforts, the key is to pursue achievable goals with appropriately scaled efforts. Digital transformation isn't an overnight process. Once you identify a place to begin, it pays to start small and build upon those wins. With each improvement success, you will learn how to better expand your digital transformation efforts into other areas, leveraging that past work so you can improve the digital twin or digital thread in other steps or phases of the product development lifecycle. Digital transformation, truly, is a cumulative effort.
Thinking Bigger
Manufacturing organizations aiming to produce more complex products on shorter timelines are harnessing digital transformation initiatives. While there is no single correct approach to supporting those improvements, a digital twin and digital threads can help.
Companies that are thinking more broadly about how to define and create these sorts of digital assets will increasingly reap the benefits, decreasing potential errors and issues and improving design and operations as they work to build tomorrow's products and plants.
Additional links:
Website: Xcelerator: Siemens' comprehensive portfolio of software and services
This article first appeared on the Siemens Digital Industries Software blog at https://blogs.sw.siemens.com/xcelerator/2021/04/29/the-role-of-the-digital-thread-and-digital-twin-in-digital-transformation/