Products
Leveraging the opportunities of semiconductor demand through digital transformation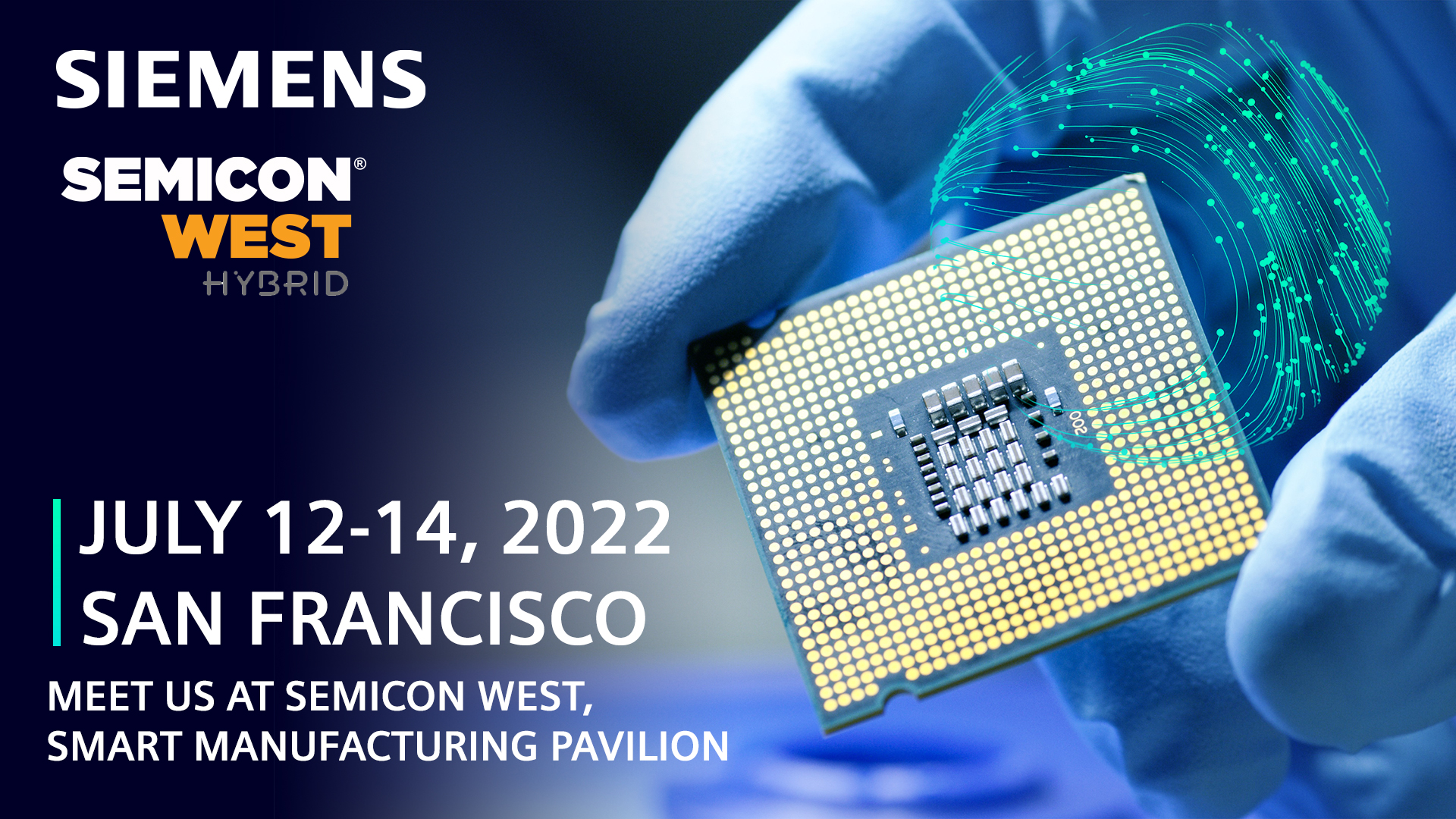 Visit us at Semicon West, July 12-14, 2022
The unprecedented global demand for semiconductors has opened a world of opportunity for manufacturers. Yet many aren't able to fully realize that potential due to an exponential rise in complexity and their inability to meet the increased pressure to get to market faster than ever before. Digital transformation is key to overcoming these challenges and leveraging the opportunities of the current market. However, a lack of resources including both money and skills, as well as organizational pushback against change are often barriers to realizing full digital transformation.
One of the best ways to overcome these barriers is by addressing a major problem in manufacturing through digital transformation. Utilization—keeping the fabs full—is one such problem. As a major driver of profitability in semiconductor manufacturing, utilization is related to demand and efficiency, as well as reducing installation and other downtimes. Yet there are manufacturers who are still using spreadsheets for capacity planning, which doesn't allow them to respond to fluctuations in supply and demand in real time. The digital twin is key to improving utilization, as it enables new capabilities such as high-fidelity simulations to optimize throughput and make Capex decisions. By managing diverse processes and complexities more efficiently, manufacturers enhance their ability to respond to changes in demand in real time.
Planning and scheduling efficiently aren't enough—deployment optimization is also critical, as is the capacity to manage change. That's because semiconductor production sites often change and the equipment in each site is modified frequently. In addition, diverse applications like automotive, silicon photonics, medical, aerospace and defense have driven an increased focus on quality and reliability, including traceability from requirements through qualification.
The market potential is driving edge facilities to invest in digital planning, scheduling, MES, and quality solutions for manufacturing. By investing in equipment automation augmentation, older fabs can eliminate operator input errors, capture OEE data, and upgrade packaging and testing. Yet to take full advantage of smart semiconductor manufacturing in older fabs and SATs, manufacturers need to tie into upstream and downstream solutions. As industries such as automotive, aerospace, and defense interact more directly with semiconductor manufacturers, those manufacturers are now seeing the full benefits and power of PLM systems—both as a single point of truth, to data management capabilities, distribution of qualified Bills of Process and more.
Join our sessions at the Smart Manufacturing Stage on July 12-13 and meet Siemens experts in person at the Smart Manufacturing pavilion to learn more about digital transformation in the semiconductor industry.
This article first appeared on the Siemens Digital Industries Software blog at https://blogs.sw.siemens.com/valor/2022/06/29/leveraging-the-opportunities-of-semiconductor-demand-through-digital-transformation/