Products
Digital Enterprise Virtual Experience at Hannover Messe 2021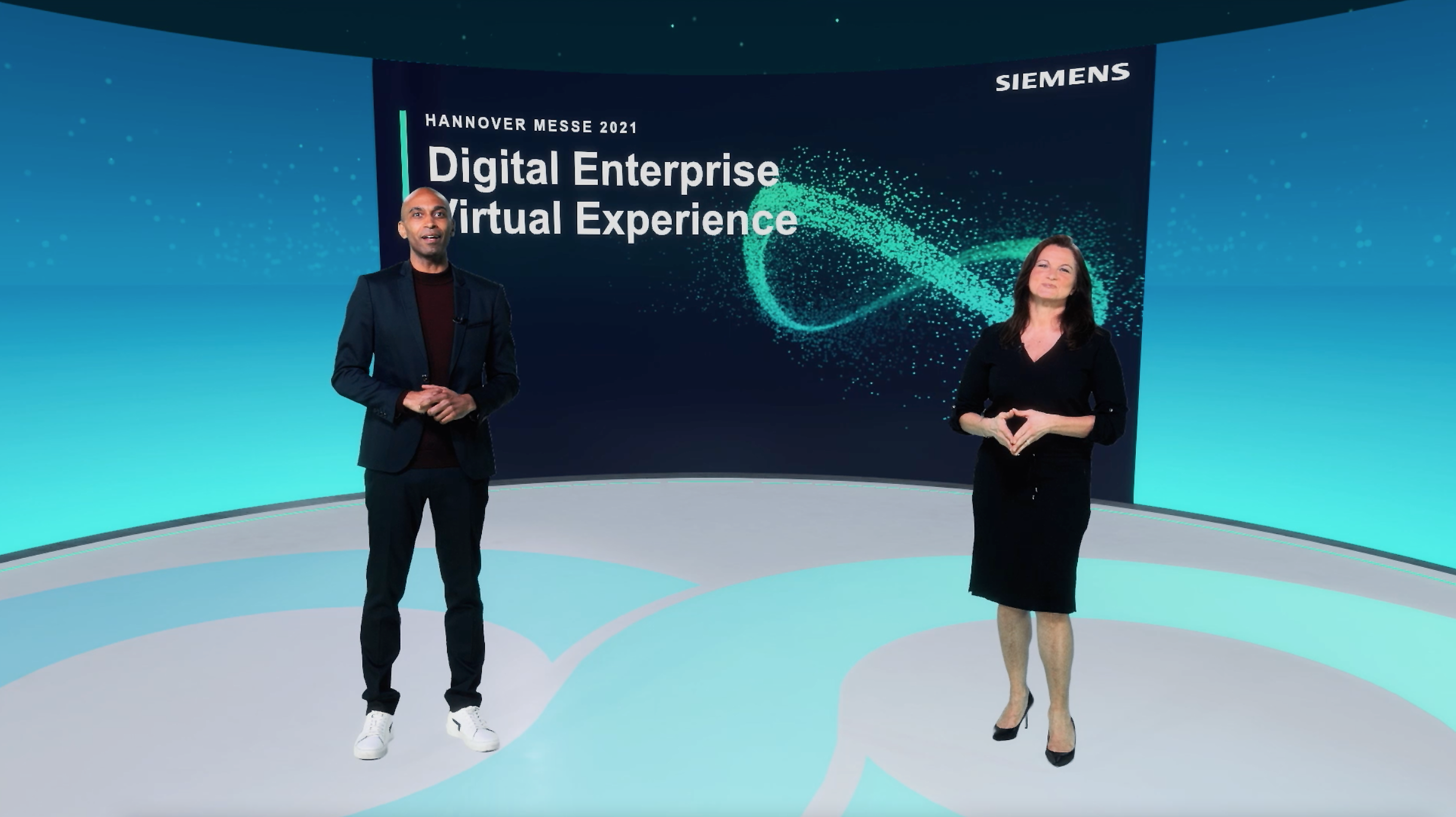 Infinite opportunities from infinite data
The Siemens' team will be presenting at the Hannover Messe virtual conference and expo, scheduled for April 12-16. The key theme of this year's meeting is "Industrial Transformation" — primarily AI's role in industry and how data can create added value. Siemens' sessions will focus on how rapidly changing challenges can be mastered using the right technologies, products and solutions, covering topics like:
How to increase flexibility and efficiency in production
New technologies like IoT, Cloud and Edge Computing, AI, Additive Manufacturing, Simulation for Automation and 5G
Scenarios for the future of industry with autonomous plants
The below meetups, which includes a live session and Q & A, are a great opportunity to meet with experts from Siemens Digital Industries Software.
Introducing Valor BOM Connector – Channel 1
April 12: 11:00 – 11:30 CET
BOM Connector is a new product offered through the Siemens channels as part of our Valor Process Preparation product family. The session will cover how the solution helps EMS companies effectively manage the growing volume of quotations by importing and creating templates from the customer bill-of-materials (BOM) and seamlessly connecting them to their ERP system. Join this session to learn how BOM Connector makes it easy to quote new jobs quickly and accurately without tying up process engineers.
Introducing PCBflow – channel 3
April 15: 10:30 – 11:00 CET
PCBflow is a new product offered through the Siemens channels as part of our Valor Process Preparation product family. The session will explain how the secure, cloud-based platform accelerates design to manufacturing handoff and offers an online DFM (Design for Manufacturability) solution, simplifying and automating the sharing of process capabilities between design and manufacturing.
Teamcenter and Valor Process Preparation – channel 1
April 16, 07:30 – 08:00 CET
These days, especially during COVID-19 era, we see that working remotely, even from home, is an important capability: Conduct process engineering remotely. Siemens is the only supplier to deliver a solution that covers the entire flow from design to manufacturing on top of a consolidated platform. This Streamlined Manufacturing for Electronics, with Teamcenter and Valor Process Preparation, focuses on the manufacturing planning process. With Teamcenter, on the enterprise level, data is available to everyone, in any division, site or country. Together with Valor Process Preparation, it provides a complete engineering platform supporting all PCB assembly operations.
Micro-solutions: solving one challenge at a time – channel 1
April 16, 15:30 – 16:00 CET
The fourth industrial revolution has been around since 2015, but it has taken time for many industries and companies to absorb and translate the vision into action. The pandemic has emphasized the need for agility and is now driving companies towards digital transformation.
But the future lies in the applications layer — the micro-solutions. In this session, we will deep dive into the details of micro-solutions in Electronics Manufacturing, looking at a micro-solution to identify counterfeit components and use machine-learning for advanced analytics.
Be sure to register and add the meetups to your calendar! We look forward to seeing you there.
This article first appeared on the Siemens Digital Industries Software blog at https://blogs.sw.siemens.com/valor/2021/04/05/digital-enterprise-virtual-experience-at-hannover-messe-2021/