Smart manufacturing and sustainability's impact on factories and machines
As we embark on a new sustainability podcast series, we are revisiting a recent podcast focusing on sustainability and industrial machinery. Sustainability is a major topic in most industries, but how does this relate to these industries globally? Also, how does this affect the environment and its contributing factors? The goal, of course, is to minimize the adverse effects on the environment while contributing to the business.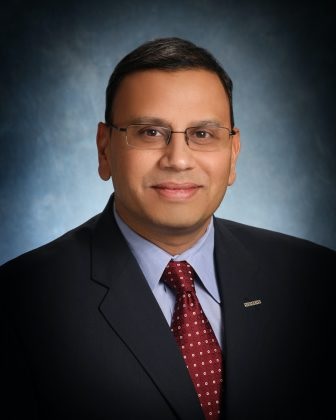 Listen to the podcast with Rahul Garg.
In focusing on industrial machinery, we must point out that over one-third of the energy produced is consumed by the industrial sector, with manufacturing being the majority – leaving room for a significant impact. So, let's focus on manufacturing and sustainability's impact on factories and machines.
One of the most impactful factors of sustainability is energy usage. Its effect is primarily due to the energy used to run the production process and the associated carbon production. Of course, carbon production inherently harms our environment.
Circulatory and recycling are a conscious effort to ensure outputs in manufacturing are reusable as opposed to polluting landfills or oceans. So this can include recycling the product and the machinery to produce it.
When sustainability is done correctly, it can help your business by increasing energy efficiency results for both lower energy cost and lower carbon production – a benefit for both the company and the environment. Subsequently, when you lower energy costs, there's a direct impact on the bottom line.
Recycling raw materials like metal scraps or wood pallets can have marketplace value. It improves company financials and reduces negative environmental impact. Small changes can make a substantial difference. Even a five percent reduction in the electrical power requirements of a motor that is running in a factory can result in a significant positive impact on the environment and the bottom line.
Financial markets, customers, employees, and communities are more aware and concerned about sustainable industrial practices because companies must ensure that they are communicating globally focused capabilities.
Developing workflows and productivity that include supply chain, carbon neutrality, traceability and circular economy tracks the identifying recyclable, remanufactured parts to close the loop and ensure the design gets used. Then at the end of life, it is recirculated into the design or engineering/development process.
Looking at the big picture, the need for optimizing energy efficiency to reduce energy consumption and carbon production is the most significant factor of sustainability with the potential to impact business profitability and the environment. 
If you have a company operating itself and a need to manage sustainability, there is an essential desire for the operating systems and working practices to be energy efficient. This scenario extends to the customers and their machines, as they desire overall efficiency to lower operational costs and make them more sustainable.
The impact of all this is to produce and sell more energy-efficient machines, creating a significant point of differentiation and providing the machine builder a competitive advantage in the marketplace.
Learn more in the podcast.
We look forward to bringing you more podcasts on this topic very soon, with an upcoming sustainability series, conversing with several experts in their industry. Please stay tuned.
---
Siemens Digital Industries Software helps organizations of all sizes digitally transform using software, hardware and services from the Siemens Xcelerator business platform. Siemens' software and the comprehensive digital twin enable companies to optimize their design, engineering and manufacturing processes to turn today's ideas into the sustainable products of the future. From chips to entire systems, from product to process, across all industries, Siemens Digital Industries Software is where today meets tomorrow
This article first appeared on the Siemens Digital Industries Software blog at https://blogs.sw.siemens.com/thought-leadership/2023/05/17/smart-manufacturing-and-sustainabilitys-impact-on-factories-and-machines/