Sustainability and smart manufacturing – global impact on environment
We have the privilege of speaking again with Rahul Garg, VP of the Industrial Machinery Mid-Market Program at Siemen Digital Industries Software. For this fifth Smart Manufacturing podcast episode, we are discussing the importance of sustainability in manufacturing.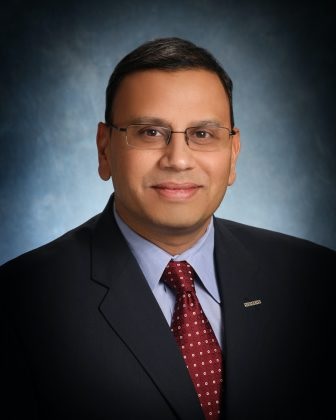 Learn how sustainability is a significant global topic across many industries that minimizes adverse effects and takes action to contribute to the business and improve the industry's impact on the environment.
Listen to the audio podcast or read the transcript.
Read the transcript: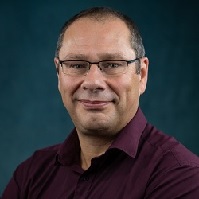 Chris: Sustainability has become a significant global topic in multiple industries. How does the big picture topic of sustainability relate to industries globally? And secondly, how is sustainability affecting the global environment along with its contributing factors?

Rahul – So Chris, great to be back here with you. Yes, sustainability is becoming an extremely important topic in the industry as we speak.

So the topic of sustainability is about considering the impact that our industry has on the world we live in and how it can consider that impact to minimize negative effects and taking actions to both contribute to the business and to improve the impact the industry has on the environment.
So, for example, you know when you think about it, all humans want clean air to breathe, clean water, to drink and a natural global environment for all our descendants that is livable.

But when we look back through history as humans, industry is less developed. We realize that often industrial development did not consider sustainability as much as we would have liked to.
So it really has been something that frankly speaking I think we need to now become more aware of and ensure that we go on a different path than what we were many years ago.
So, when we consider that around one-third of the energy that we produce today is consumed by the industrial sector with manufacturing accounting for the majority of this, there is potential for us to have a huge impact. Let's focus on manufacturing and what impact sustainability is having on factories and machines.

Sustainability in manufacturing is about several factors. The first one is energy usage, and it's the biggest factor. Energy usage is primarily due to the energy used to run the production process, and its associated carbon production. Carbon production inherently has a negative impact on our environment.
The second topic is circularity and recycling – a conscious effort to ensure outputs in manufacturing can be reused instead of polluting landfills in our oceans. This can include the recycling of the product as well as the machinery used to produce it.

There are concerns that consider sustainability as part of a manufacturing business that will have a negative impact that the business cannot afford. But when you think about it, with proper consideration and focus on sustainability, it can have a significant positive impact on the business. So, sustainability if done right, can help your business. Good examples include increasing energy efficiency results in both lower energy cost and lower carbon production – a benefit for both the company and the environment, because they have lower energy cost, there's a direct impact on your bottom line.
Additionally, recycling of raw materials, such as metal scrap wood pallets (bright products) have value in the marketplace and recycling them improves company financials and reduces any negative environmental impact. These are small examples but can have a potentially strong effect. Even a five percent reduction in the electrical power requirements of a motor that is running in a factory can result in a significant positive impact for the environment and the bottom line.
Chris: Some interesting points there. Thank you. So, it seems like there are a lot of areas that we need to consider when we discuss sustainability. Given these challenges, what are the key trends relative to sustainability for industrial machinery companies?
Rahul: So, when you think about sustainability and industrial machinery, I think the obvious biggest one is increasing the focus on machine design and energy efficiency, thus ensuring that the machine can be optimized for energy usage. The second one is the supply chain elements relative to energy consumption and recyclability practices, ensuring that the parts in the machine can be recycled and not discarded for the end of machine life.
The third one is reporting practices. As financial markets, customers, employees, and communities are becoming more aware and concerned about sustainable industrial practices, a company has certain obligations to ensure that you are communicating some of those capabilities that are focusing on the rest of the world.

And the other one is the development of workflows and productivity, supply chain, carbon neutrality, traceability in your supply chain and things like circular economy where you are tracking the identifying recyclable, remanufactured parts so it becomes easier to close the loop and ensure what design gets used and when it's used. At end of life, it can be recirculated back into the design or engineering process or the development process. So, it is essential to tie in the various digital technologies that can help address these challenges including the options – very significant issues that companies in the industrial machinery space are looking to answer.
Chris: That's a comprehensive answer – thanks Rahul. This allows our listeners to get some focus on where they need to make changes. So, what do you see as the primary issue concerning sustainability in the industrial machinery sector?

Rahul: You know, if I were to take a step back and look at all the things going on, the need for optimizing energy efficiency is to reduce energy consumption and thereby carbon production will be the single biggest factor and the most potential for impacting both the profitability of the business and impacting the environment. There are few things in life that represent such a win/win situation and this one certainly right up there.
Chris: So as an industrial machinery company, what can I do to get a focus on energy efficiency?

Rahul: As an industrial machinery company, you have a double whammy. If you have the company operating itself and the need to manage your sustainability, you also desire your operating systems and working practices to be energy efficient. Additionally, there's an issue with the customers and their machines. They desire energy efficiency machines. So, they're looking to lower operating cost and make them more sustainable.
The impact of all this is to produce and sell more energy efficient machines, creating a significant point of differentiation, providing the machine builder a competitive advantage in the marketplace.

And when you think about it, leveraging the digitalization to optimize the energy efficiency of your whole system is the biggest thing you can be thinking about. Several motors parts together make up part of a line and part of a plant. So, it means linking energy and production data to optimize the energy efficiency of specific machines or specific motors and the energy productivity of the whole plant.
And when you're trying to put all these pieces together, stringing these pearls together, it is important to ensure that you have full visibility into your entire production life or production line and being able to evaluate it for optimizing our production process and optimizing energy efficiency. So this is where digitalization can help, during the actual usage and during the front end when designing and building the machines. I think that's an area that many times is grossly overlooked as to how you can ensure that the machines you're designing are optimized for energy consumption.
Chris: So maybe you could explain how to achieve sustainability by looking at the product and its environmental impact in the broader sense including production use and next life.
Rahul: Yes, so I think if you were to take a digitalization systems approach, you can drive intelligence across the entire product life cycle and use your digitalization in a digital twin to learn continuously and drive more sustainable industrial innovation. As machines are getting used in the production environment, you can leverage the digital twin, providing the ability to learn how that machine is getting used. You can use that valuable knowledge and feedback to figure out how to design and drive more sustainable innovation inside your product and inside your machines.
Chris: Earlier you touched on carbon neutrality, understanding carbon intensity and resource utilization that occurs up and down the value chain. How critical of the building block is this in your sustainability strategy?
Rahul: Carbon neutrality is certainly a very important piece. It's one of those driving factors that's getting everyone to look at sustainability seriously from an environmental perspective and even from a reporting perspective. It requires connecting and collaborating with the industrial ecosystems and this includes your suppliers and distributors, energy producers and recyclers. So, exchanging information to enrich your digital twin allows you to identify new option keys to partner and cocreate a sustainable growth plan together.
Chris: Interesting. So, are there any holistic sustainability indicators that once you've leveraged data across your product life cycle and industrial ecosystems that will inform you about your digital twin?
Rahul: Yes, you will want to adjust different levers to model a path forward for better environmental outcome. The reason is that a comprehensive view allows you to define indicators that balance multiple considerations like carbon footprint, performance, profitability and optimizing all these in real time is important. And that's how you can ensure that you have a mechanism to drive sustainability across your company in the long term in a sustainable manner. Also, make sure that you address all these challenges together.
Chris: You mentioned two approaches: sustainability for machine builders and sustainability for machine operators. Can you flesh those out a little bit please?
Rahul: Sure. A company making the machines will have their own sustainability goals and targets. They're trying to ensure that their energy usage, carbon requirements, and recycling requirements are met and are to the highest possible standards. And then the machines that they are making and delivering to their end customers are also meeting the highest possible energy standards.
A simple example is a machine tool manufacturer. A machine tool manufacturer is using machines in house and they're making parts from those machines for making the machines, ensuring that the usage of energy on those machines is optimized. When they are selling those machines to the machine operators, end user machine shops or part manufacturing machine shops, they must ensure that those machines are highly optimized for energy consumption.

Making those machines needs to be done in an efficient manner, which is valuable for the company that's making the machines, and simultaneously, when they're selling the machines to the end users and machine operators, ensuring usage perspective – an ongoing sustainable way of how it's getting consumed. So, the company buying it needs to understand that they can be buying a milling machine from company A or B; however, they might be 20 percent more efficient. And they may be willing to pay extra for that more energy efficient machine. So those are some different ways that sustainability impacts both the machine operators and the machine builders.
Chris: So, we have this big challenge of improving energy efficiency. Do you have any examples of how our customers might look to do that?
Rahul: Yes, there are various ways by which companies can improve the energy efficiency of machines. Advanced simulations can be done on the machine and it's probably one of the most effective tools to increase energy efficiency. There are various types of simulations that can be used to increase energy efficiency. The entire line, for example, looks at the operating line to produce a fixed amount of goods, not just the energy usage, but potentially the production line amount.
The material is a factor of the energy used to produce the material – the grade of steel used to minimize the amount of energy while cutting that steel and the movements that are impacting the production process. So, knowing how you can optimize the material flow inside the operation plan for that energy usage to optimize the machine itself. In the example of the milling machine we just mentioned, having tools like mechatronics concept designer helps simulate the movement of the entire machine and the energy consumption of the entire model and machine, then down to the specific motor level usage.
So. there are various ways by which you can evaluate the usage of your machine and then add into your efforts the round-trip ability to monitor how your machine is getting used and then make changes based on the usage.
Chris: Okay, that's great. So, you've mentioned a couple of tools there, but perhaps you could elaborate on tools that are available within the suite?
Rahul: Sure, I'll just give you a couple of examples. The first one is the CAM solutions and CAM software. A toolpath optimization software can optimize not just the time required to do a machine part, but also the energy utilized to do it. So, reducing and emulating unnecessary emotions not only speeds up the processing but also reduces energy consumption.
A CNC machine that's cutting tools can simulate the usage of the CNC machine to reduce energy during the milling operation or other turning operations, providing various solutions on the front end of the machine design process (Star CCM combustion analyzer, industrial ovens, and heaters). They are typically natural gas or fuel oil burning machines, and the combustion analyzer software can be utilized to increase the energy efficiency of burning those fuels so that less fuel is used in the flow term software. Many industrial processes utilize heat exchanges around and on mechanical refrigeration processes in the form of chillers and coolers. The software can be utilized to optimize heat exchange design, relative to the machine size, cost, and energy consumption.
There are also many other tools. For example, even optimizing hydraulic systems, hydraulic systems along with motors typically are one of the highest power users. So, if we can optimize all the hydraulics that are being used, you can reduce the overall energy consumed to improve the startup power needed for different motors when the machine is starting up, and you can even reduce the amount of energy consumed during startup time. These are all examples of capabilities that all exist and can be leveraged by any company. Plus, there are many more. This is just a small example of what can be done right away.
Chris: So as usual, I would like to finish with a look into the future. Can you forecast the overall goals of sustainability in the next two to five years?
Rahul: In more than two to five years, there are three zeros that all companies are trying to get to: zero downtime, zero harm and zero waste – the eventual goal of sustainability. And this applies in a very big way to most companies in their journey of evolving at any point in time.

We can evaluate how they're doing against these triple zeros and then see what they can do to further improve.
Chris: Well, thanks for your input today. It has been a great conversation yet again and this has been our final episode of this smart manufacturing series. So, thanks to the audience for joining us again in this discussion and how all of this relates to industrial machinery. Please stay tuned for future podcasts that are related to other topics in this industry. Thank you.
Rahul: Thank you, Chris.
---
Siemens Xcelerator, the comprehensive and integrated portfolio of software and services from Siemens Digital Industries Software, helps companies of all sizes create and leverage a comprehensive digital twin that provides organizations with new insights, opportunities and levels of automation to drive innovation.
For more information on Siemens Digital Industries Software products and services, visit siemens.com/software or follow us on LinkedIn, Twitter, Facebook and Instagram. Siemens Digital Industries Software – where today meets tomorrow.
This article first appeared on the Siemens Digital Industries Software blog at https://blogs.sw.siemens.com/thought-leadership/2023/01/23/sustainability-and-smart-manufacturing-global-impact-on-environment/