Smart manufacturing and uncovering Closed-Loop Manufacturing – Transcript ep. 3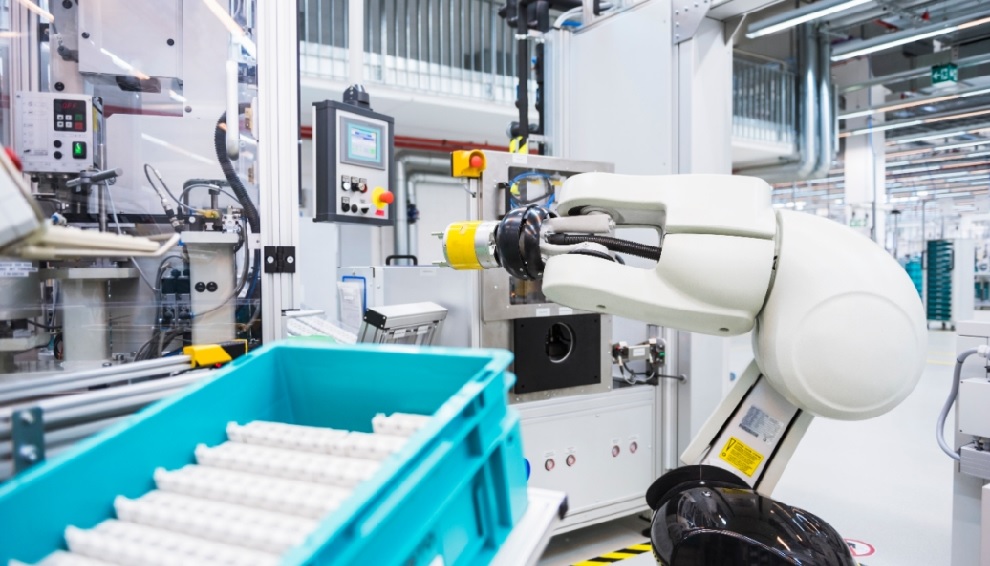 We have the privilege of speaking again with Rahul Garg, VP of the Industrial Machinery Mid-Market Program at Siemen Digital Industries Software. For this third Smart Manufacturing podcast episode, we discuss the benefits of a Closed-Loop Manufacturing process to the factory and the company.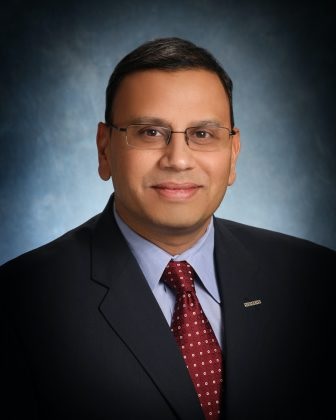 Learn how manufacturers are overcoming challenges in the industry, like the supply chain, reducing time to market and greater flexibility by focusing on lowering the production cost to make the manufacturing process as efficient as possible. A Closed-Loop Manufacturing process enables a continuous closed-loop monitoring of the process, which allows continuous improvement.
Listen to the audio podcast or read the transcript.
Read the transcript:
Chris Pennington: Hi everyone, and welcome to the Siemens Smart Manufacturing podcast. I'm your host, Chris Pennington, Global Industry Marketing Leader for Industrial Machinery at Siemens Digital Industries Software. If you've been following our previous sessions, we're now in the third episode of the Smart Manufacturing series and working our way through conversations centered around adopting smart manufacturing.

Episode 2 focused on the merging of OT and IT. Feel free to go back and listen to some of the insightful information from that episode. In part three, we're covering Closed-Loop Manufacturing (CLM), and I have the great pleasure of welcoming back my colleague from Siemens, Rahul Garg. Rahul is Vice President for the Industrial Machinery and Mid-Market Programs at Siemens Digital Industries Software responsible for global business development.
Rahul's 25-year career includes delivering global software-based solutions for product engineering and manufacturing innovation. He has held leadership positions in research and development, program management, sales, and P&L, focusing on industrial machinery and heavy equipment since 2007. So, Rahul, in the last episode, we discussed the current condition of the manufacturing industry landscape, and the challenges manufacturers are faced with today — like global competition, low-cost competitors, greater customization, and an emphasis on sustainability. We talked about the need for smarter machines relying on a network of edge sensors to mix various platforms of the old and new. So, let's transition this same topic into the process of Closed-Loop Manufacturing to reduce cost and improve quality. Would you provide us with a high-level definition of Closed-Loop Manufacturing or CLM?
Rahul Garg: Thanks, Chris, really excited to be here once again to talk about this rather interesting, emerging and important topic. To the question you asked about the definition of Closed-Loop Manufacturing: when you look at companies that are challenged with reducing time-to-market, with faster companies when enhancing flexibility where customers want prices for an individualized product at the price of a mass-produced product, increasing quality, increasing efficiency – some daunting challenges for manufacturing companies.
Closed-Loop Manufacturing enables firms to synchronize and optimize their production across product design, production planning, manufacturing execution, automation; it creates this collaborative connected information loop where the CLM continuously improves the cost, time, and quality of the manufacturing process to accelerate the delivery of the products at the optimal level of quality and cost. So, using CLM tightens the alignment of the as-planned product, and the as-built, and in many cases, the as-used product information as well into a continuous iterative improvement process. And the way I look at it is addressing the challenges of the reverse flow of information, ensuring that the engineering teams receive timely manufacturing feedback that helps improve the value of the product evolution, and then speeds up problem resolution. So, Closed-Loop Manufacturing approaches new product introduction in manufacturing, and basically, helps in two ways: speeds up time-to-market and maintains fidelity to quality and compliance requirements.
Chris Pennington: Thanks, Rahul. That was a great overview of the challenges that companies face and how CLM can be of benefit. Could you also explain the high-level manufacturing processes?
Rahul Garg: When you think about it, Closed-Loop Manufacturing processes typically involve the following steps: first is, obviously, the manufacturing planning and engineering phase, determining the sequence of steps one would need to go through to actually build the products. In many cases, it's based on customer requirements and paired against the schedule of the resources that are available and implementing enterprise resource planning and scheduling capabilities, which determines how the products will get created. This is also dependent upon the supply chain for parts and materials that will need to come in and ensuring that you are maximizing your reuse and utilization of your resources. So, the whole idea of what we're trying to do is to figure out how to improve the manufacturing process given many of the tried constraints — resources and timing — that typically exist in any manufacturing plant.
Chris Pennington: So, this process, obviously, connects multiple software tools, but does it need PLM? Maybe we can discuss an example of the role that PLM and ERP play.
Rahul Garg: When you think about it, when a customer order arrives, it's typically captured in a standard ERP system. The ERP system, or a CRM system, helps capture what is it that the customer needs. But when you start delving a little bit into the actual details, the PLM systems help in a significant manner. The PLM systems have the details of what needs to be manufactured and how it should be manufactured; the steps involved in making the product for the manufacturing operations process would be how's it going to be tracked, how's it going to be built. The ability to capture and track all of that information becomes very critical. So, when I look at it from a Closed-Loop Manufacturing perspective, there are three important ingredients that come into play: one is the ERP systems, which are capturing the order information and are helping with the supply chain and logistics; the second is the PLM system that's helping define the product definition, helping define the manufacturing process definition, helping define the way the different resources should get utilized; and then you have your Manufacturing Operations Management capabilities, the MOM capabilities, which helps combine both these worlds in a much more effective way — combining the virtual world of PLM and the real world of production. A MOM system represents a very important and evolutionary upgrade over many traditional MES systems encompassing quality management, advanced planning and scheduling, manufacturing execution, obviously, and bringing in many of the enterprise manufacturing intelligence and some more capabilities as well. So, it's the trifecta of the key solution capabilities that are needed to deliver a comprehensive and good Closed-Loop Manufacturing solution.
Chris Pennington: So, you mentioned supply chain there, I'd like to focus on that. What are the benefits of linking the production facility and manufacturing engineering to the supply chain?
Rahul Garg: Obviously, the supply chain plays a very important and critical role in manufacturing — it's basically enabling the completion of your products. So, collaboration with the suppliers and customers for a simpler and more efficient process is, obviously, extremely critical — it puts it into a critical path to make sure that the new ideas have been tested and applied, and the suppliers can deliver on the product capabilities in the timeline and to the quality specifications that you're looking for. And that really ensures the completion and delivery of your promised schedules.
Chris Pennington: Earlier we discussed the high-level manufacturing process, could we get into more detail relating to the manufacturing execution process?
Rahul Garg: Yes, when you think about it, manufacturing is executed in the physical world. The rise of MOM on the factory floor means a manufacturer can collect and maintain a wealth of data on the production in the form of the physical products, on the product that's been made. In addition, in the past this collection progressed from being manually collected, to the process of collecting the information of what's getting billed, which was a manual process, a paper-driven process, but is now getting transferred to a digital process; collected by a wide variety of physical sensing technologies, including programmable logic controllers, PLCs, sensors, gauges, IoT devices, and other things. So, this real-time data that has been collected makes it very valuable for using and understanding what's happening on the production process in a very effective and very continuous way. This real-time data helps feed the virtual world, but the design and the engineering or the manufacturing engineering people have been putting together the overall processes.
For example, if you were to take an OEM, an equipment manufacturer, machine manufacturer; they're looking to change a line configuration during the commissioning and/or production ramp-up to update a common plant model, or they are looking to make some changes based on some new customer requirements. How do you impose that change into a process that's already working? That's where these MOM capabilities can help you understand what's already on the floor, and then how can you incorporate that change without having any significant disruption? So, when identifying any issues, for example, even in an assembly production process, work instruction may change during the production process; how do you make sure that this work instruction that's been provided from engineering can be executed on the products that are only halfway through your production process?
Rahul Garg: So, all these issues become very critical. And having this kind of manufacturing execution solution that's closely tracking all that's going on makes it very easy. Even when a machine goes down, for example, it may have a long-term or even a short-term impact. So, how do you plan for the resource capacity? How do you prioritize your orders? How do you sequence and synchronize your orders? How do you make any production changes? All becomes very critical and having an MES system makes it much easier for you to do the necessary updates and changes. Another example is when an as-build quality evaluation of supplier parts is used to update the product structure when trying to understand that you're getting a new supplier. Again, you want to base this on certain issues that may arise, especially with today's supply chain reliability becoming a big challenge; of how you incorporate a new supplier or a new product and still complete your delivery schedules on time. So, these are our ongoing, real-world situations that come in, and having a good MES or MOM solution makes it very easy for you to address these issues.
Chris Pennington: I want you to think about when you've been involved with customers who have been deploying CLM solutions, and what kind of impact do you typically see when we deploy in a production facility?
Rahul Garg: There are two to three very critical things that come into the picture when customers have implemented CLM-relevant capabilities in their production facilities. The first one is maximizing asset utilization. So, ensuring that the customer schedules the tracking, the billing is happening at the utmost level. You are ensuring that your company's biggest assets, which are typically your factories, that's where most of your capital is consumed; are effectively fully leveraged. And as part of that, having a significant impact on your bottom line, while also ensuring satisfied customers. Those are some very significant value drivers that have an immediate impact on the business with customers deploying CLM.
Chris Pennington: Last question: how does Closed-Loop Manufacturing enhance product and system diversity in a factory or a company?
Rahul Garg: It kind of goes back to something we were saying in the beginning. Through a Closed-Loop Manufacturing system, you enable this continuous closed-loop monitoring of the process, which enables you to have a constant continuous improvement process. Furthermore, it helps identify areas of growth and helps you identify bottlenecks. And the more you improve your operations, the more efficient and profitable you can become by leveraging all the resources, which in many cases would have become wasted. So, to me, these are significant values that Closed-Loop Manufacturing can provide to your factory and to a company.
Chris Pennington: Great, thanks! So, we've reached the end of the session now and I'm sure, listeners, you've all found this to be an enlightening conversation. Thanks to Rahul for joining me today and offering your thoughts and expertise on Smart Manufacturing and Closed-Loop Manufacturing. And, thanks to our listeners for joining us by podcast. Stay tuned for our next episode where we'll be exploring Closed-Loop Quality. Enjoy the rest of your day.
---
Xcelerator, the comprehensive and integrated portfolio of software and services from Siemens Digital Industries Software, helps companies of all sizes create and leverage a comprehensive digital twin that provides organizations with new insights, opportunities and levels of automation to drive innovation.
For more information on Siemens Digital Industries Software products and services, visit siemens.com/software or follow us on LinkedIn, Twitter, Facebook and Instagram. Siemens Digital Industries Software – where today meets tomorrow.
Related links:
Smart Manufacturing podcast 01 – Uncovering Smart Manufacturing
Smart Manufacturing podcast 02 – The Convergence of IT and OT in Digitalized Manufacturing
Smart Manufacturing podcast 03 – Uncovering Closed-Loop Manufacturing
This article first appeared on the Siemens Digital Industries Software blog at https://blogs.sw.siemens.com/thought-leadership/2022/08/30/smart-manufacturing-and-uncovering-closed-loop-manufacturing-transcript-ep-3/