Smart manufacturing provides digital innovation to validate modern manufacturing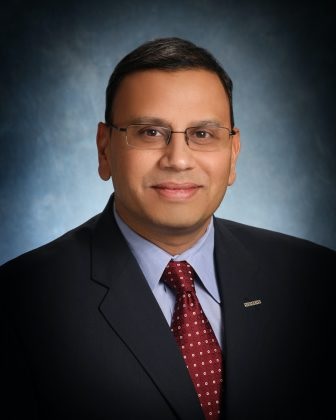 In an SME article, Rahul Garg, Vice President of the Industrial Machinery & SMB Program at Siemens Digital Industries Software, discusses the prominence of smart manufacturing as a holistic strategy that includes the complete process – the product's lifecycle, providing more excellent connectivity and live data capture to improve the entire process.
It bridges the gap between the design and manufacturing environments. In addition, this methodology enables collaboration through open, intelligent data exchange formats.
The driving force of smart manufacturing is digital transformation to enable validation, modern manufacturing management and assembly operations to achieve better quality more economically. In addition, companies reap many benefits from an abundance of information:
Connectability: Provides the ability for machines to communicate with each other in a plant through a machine builder (OEM).
Adaptability: Recognize upstream products and processes changes and adjust to dynamic operating conditions through sensor technology.
Predictability: Provides improved machine performance predictability in the field based on digital simulation, demanding an optimum digital twin of the machine.
Extendability: Extends the machine life in the customer facility through predictive maintenance and adaptive performance. It creates more value for a manufacturing customer, optimizing cash flow.
"Smart manufacturing reduces time-to-market and development costs through improved planning, faster validation of production alternatives, and growing operational efficiency and manufacturing performance," says Rahul Garg. "The smart manufacturing methodology provides a fully IoT-interconnected environment where every factory machine, system or database drives insight from invaluable data using a low- or no-code tool interface."
Therefore, teams can respond to issues in real-time remotely via phone or tablet, continuing factory operations most efficiently.
Smart manufacturing promotes digital innovation technology through complex software tools, thus using a multidisciplinary approach with a comprehensive digital twin of the machine and manufacturing process. The correct software is essential to manage this process. For instance, engineers provide an optimal design to balance cost and durability based on machine dynamics and up-front simulation knowledge.
Additionally, a closed-loop environment allows manufacturing to use the same model for machining and fabrication. Then manufacturing execution software feeds information back into the engineering space during operation to provide continuous closed loop improvement. Finally, an integrated change management process allows manufacturing to inform engineering about cost drivers for the part. Then, engineers can quickly perform a solution that provides equivalent durability at a lower cost.
"Digital transformation provides the backbone for the smart factory. It facilitates advanced technologies, innovative designs, and tighter collaboration. Moreover, digital transformation enables industrial machinery OEMs to turn design complexity into a competitive advantage," says Rahul Garg.
---
Xcelerator, the comprehensive and integrated portfolio of software and services from Siemens Digital Industries Software, helps companies of all sizes create and leverage a comprehensive digital twin that provides organizations with new insights, opportunities and levels of automation to drive innovation.
For more information on Siemens Digital Industries Software products and services, visit siemens.com/software or follow us on LinkedIn, Twitter, Facebook and Instagram. Siemens Digital Industries Software – where today meets tomorrow.
Related links:
Smart Manufacturing podcast 01 – Uncovering Smart Manufacturing
Smart Manufacturing podcast 02 – The Convergence of IT and OT in Digitalized Manufacturing

This article first appeared on the Siemens Digital Industries Software blog at https://blogs.sw.siemens.com/thought-leadership/2022/08/12/smart-manufacturing-provides-digital-innovation-to-validate-modern-manufacturing/