The dawn of a new age: Sierra Space is using Siemens' Xcelerator to revolutionize space exploration
Space exploration is about to take a big leap forward.
We all remember the Space Shuttle, but now we're about to meet the heir apparent. Later this year, Sierra Space will conduct first flight of its new Dream Chaser, the world's only winged commercial spaceplane – designed, engineered, built and tested using Siemens' Xcelerator portfolio.
A lot is riding on this spaceplane as NASA has selected Dream Chaser to deliver cargo and supplies to the International Space Station (ISS), and then return to earth with a gentle runway landing.
The Dream Chaser is just the beginning. Sierra Space is also working on the Large Integrated Flexible Environment (LIFE) habitat, a revolutionary inflatable, modular, three-story commercial and science platform which will provide opportunities for multiple businesses. It can be deployed in low-Earth orbit (LEO), on the surface of the moon, or in lunar orbit and serve as a transport/loading station for future flights to Mars. Siemens' Xcelerator will be used in all phases of LIFE habitat development. Further, Siemens comprehensive digital twin serves as the core technology backbone not only for the LIFE habitat but for all programs under development at Sierra Space.
Here's the press release announcing the Siemens/Sierra Space partnership.
Future access to space is all about digital transformation
It's clear that startups and established OEMs alike all share in a universal goal: Getting their product to market (and into orbit) faster. They want to do it in a way that's cost-efficient and flexible, on budget and on schedule – all during a time of unprecedented innovation offset against increased complexity in the space industry.
Sierra Space is leading the way by adopting a digital transformation strategy – and putting it to work now.
What is digital transformation?
Digital transformation allows teams to boost innovation while saving time and cost at both the product and process levels. With the digital twin, companies have a robust understanding of the vehicle performance, and can dramatically reduce time-to-market by shortening the decision-making process, development time and testing loops. Digital threads are also a key component of any digital transformation. Digital threads enable multi-disciplinary processes and integrate data from the beginning of the product lifecycle to final sustainment – throughout the entire process, there's full traceability at every turn while automating common processes.
Working within such an environment, a company gains a rich understanding of product and process. This type of environment allows teams to address complexity head-on, reducing risk while allowing for faster implementation times. These capabilities play a crucial role for any company that wants to be more competitive in today's space race.
Winning the "space race"
Siemens and our leadership in space stretches back decades, and we've only strengthened our position today. Our Xcelerator portfolio of software and services which enables the world's most comprehensive digital twin, has become the trusted partner for pioneers who are winning this race.
Let's look at a few notable examples:
Elon Musk and SpaceX
In 2008, Siemens announced that Space Exploration Technologies (SpaceX) would be standardizing its operations on Teamcenter and NX for product design, simulation and data management. In fact, the famous dragon capsule, Falcon 1 and Falcon 9 rockets, are designed and engineered in NX CAD software.
The YouTube video of Elon Musk talking about NX software.
If you'd like to learn more about Siemens and SpaceX, check out this case study.
NASA/Jet Propulsion Labs
NASA, JPL and the Mars Science Laboratory (MSL) successfully landed the first unmanned spacecraft on the surface of Mars. The robotic rover "Curiosity" was NASA's largest (the size of a small car) and most highly developed Mars vehicle at the time. During development, NASA engineers used much of our Xcelerator portfolio, NX was used from design, analysis through manufacturing while lifecycle data was managed by Teamcenter. To meet the extreme thermal challenges proposed by MSL, the team at NASA used Siemens Simcenter 3D to evaluate the thermal control system's performance under intense conditions that could never be simulated via conventional physical testing.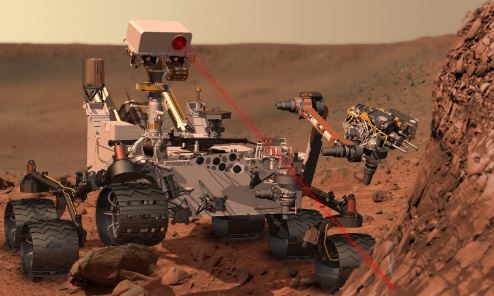 Watch the Siemens/NASA/JPL video on Curiosity.
Of course, just recently, in February of 2021, NASA had another successful Mars rover landing. This time it was "Perseverance" which included the coaxial helicopter "Ingenuity" both were built and tested with help from Siemens software and services.
James Webb Space Telescope
Just three months ago, the James Webb Space Telescope (JWST) designed to look deeper into the universe than its predecessor Hubble, and detect events occurring further back in time, lifted off. Today JWST is over a million miles away, and the telescope has already sent back its first test image. So far, everything is going as planned and the hopes and expectations of this engineering marvel are literally sky high.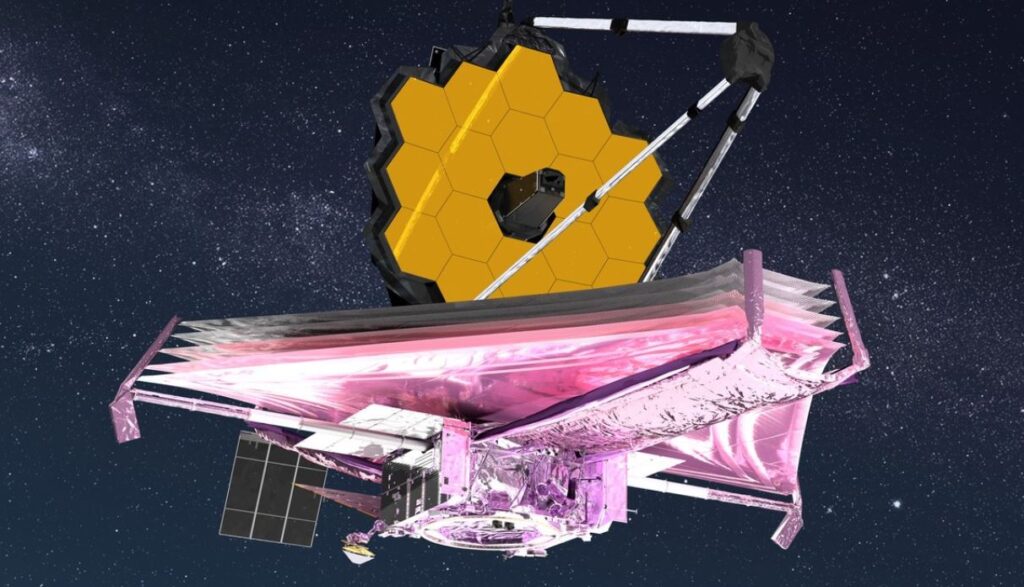 More than 1,000 people from 17 different countries worked on JWST. Siemens was asked to provide key technology which helped the entire program succeed. Designing, testing, building and assembling JWST was a team effort.

For the complete story, please visit this Siemens Simcenter blog.

There's also this pretty cool video.
Why Siemens?
Our space customers are discovering the powerful capabilities behind Xcelerator, an approach that meets demanding objectives both on a business level as well as on a product engineering and development level. Our customers are finding out quickly how to deliver new programs faster at much lower cost.
A few advantages of Xcelerator include:
Xcelerator streamlines advanced design – bringing formerly isolated domains of mechanical, electrical, electronic, simulation and software upfront keeping the design for manufacturing and sustainment front and center.
Xcelerator contains software and services that help improve and evolve processes, including product and application lifecycle management, low-code development and cloud-based analytics.
Xcelerator includes a comprehensive digital twin along with seven digital threads enabling cross-domain engineering, virtual validation and continuous product and process improvement.
Keep in mind Xcelerator provides both personalized and adaptable solutions so it can easily scale with your needs or your company's needs. As of this year, Xcelerator is now available as a web service, powered by AWS Amazon Web Services. With Xcelerator as a Service (XaaS), it's much easier to get all of Xcelerator's capabilities into the hands of your key people – so they can quickly begin working and not miss a beat.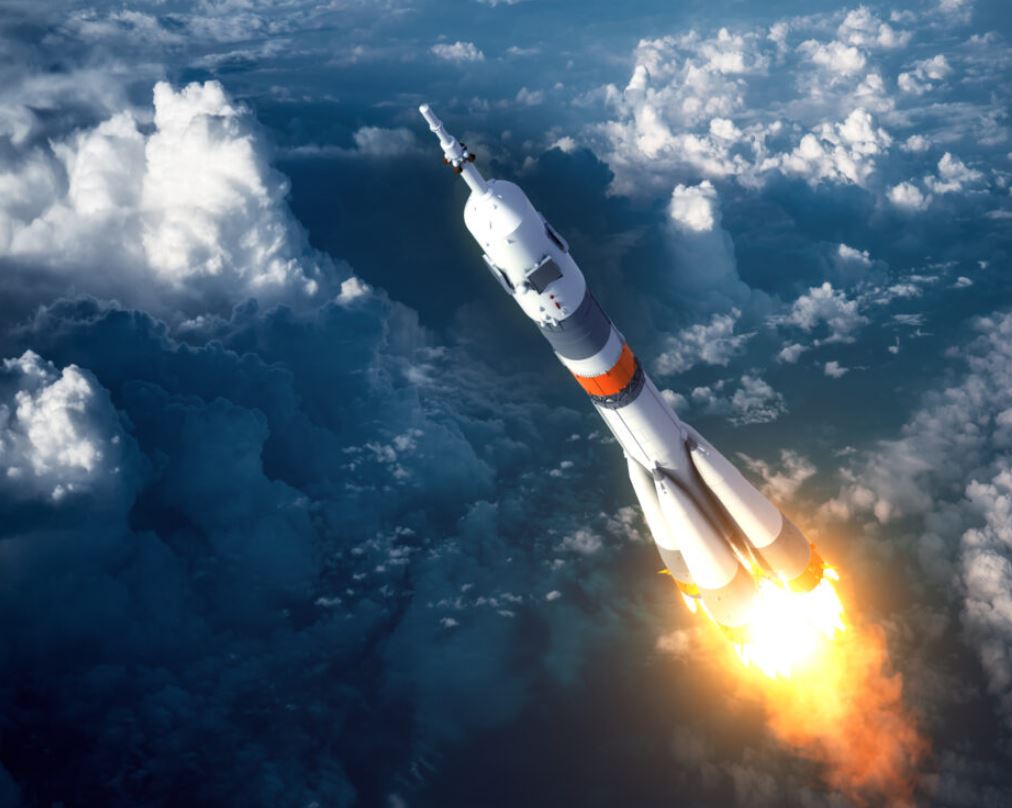 Committed to the digital transformation in space
At Siemens, we are committed to the overwhelming success of our space customers whether it's large established leaders or emerging startups. Our goal is to help our customers achieve their strategic objectives for innovating new products faster with a focus on digitalization and sustainability.
Siemens Digital Industries Software offers the broadest solutions for aerospace engineering and manufacturing. As a trusted space partner, and through the power of Xcelerator, we enable further enhancement of the collaboration, automation and breadth of solutions of technology across all domains from engineering to manufacturing to product sustainment.
We are proud of our recent Sierra Space win. And we plan to welcome many more companies and space organizations into our space family. Digital transformation built around the Xcelerator portfolio is alive and well and helping customers of all sizes to reduce costs, go faster, deliver the most innovative products of our time, and fulfill the dream of boldly going where no human has gone before.
No question we are at the brink of something truly remarkable here. Time to jump on board and make some history of your own!
---
Dale Tutt is the Vice President of Aerospace and Defense Industry for Siemens Digital Industries Software. He is responsible for global Aerospace and Defense industry strategy for Siemens, driving specific industry requirements into industry-specific product and market solutions for Aerospace and Defense customers. Dale has 30 years of experience in engineering design, development, and program leadership within the Aerospace industry.
This article first appeared on the Siemens Digital Industries Software blog at https://blogs.sw.siemens.com/thought-leadership/2022/03/31/the-dawn-of-a-new-age-sierra-space-is-using-siemens-xcelerator-to-revolutionize-space-exploration%ef%bf%bc/