Thought Leadership
The Future of Mobility in Aerospace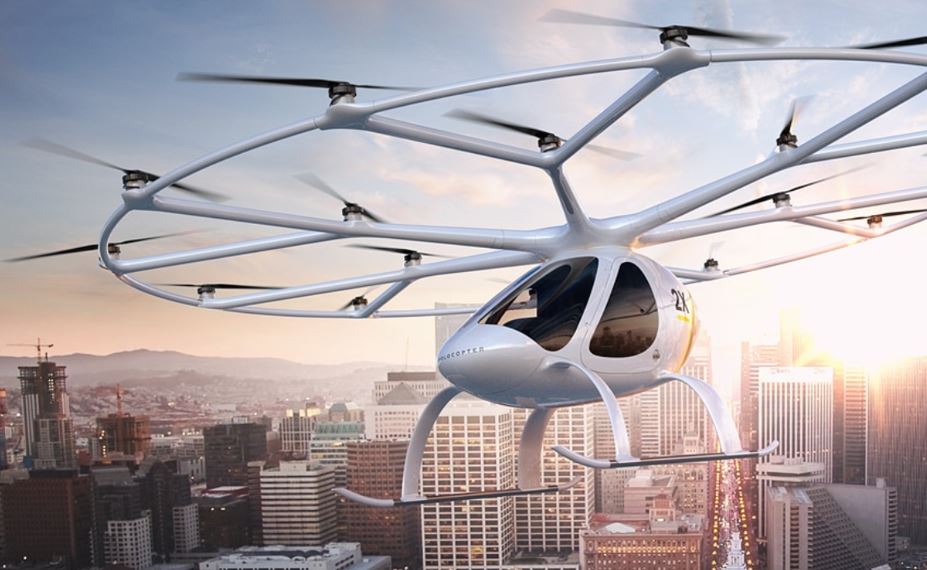 Have you looked up to the sky lately?

There are so many amazing innovations in aviation underway that'll change the way we think about the sky and mobility.

We are in perhaps one of the most innovative and disruptive periods in the history of aerospace. It seems every other day there is news about another breakthrough in space exploration, supersonic travel, defense systems, electric aircraft – or the one topic grabbing a lot of the attention these days, urban air mobility (UAM) with many companies working on electric vertical take-off and landing (eVTOL) vehicles.
Multiple periods of innovation since the Wright Brothers
Ever since the Wright Brothers first flew the Kitty Hawk on that memorable day in December of 1903, there have been periods of great advancement. In the late 1930s, new airplanes were developed for World War II. The significant advances in space were made in the period between the late 1950s (when Sputnik was launched) to landing a man on the moon in 1969, which was later followed by the first flight of the space shuttle Columbia in 1981. In the commercial sector, with the introduction of the jet engine, passengers took to the air in the late 1950s via the Douglass DC-8 and the Boeing 707. Commercial air travel has never looked back.

There has been a lot of innovation in the last century, but the period of innovation we're in today seems unique.
Dreamers who dare to innovate!
What makes it different now? The pace in which innovation is happening. Today's visionaries are creating their own start-up companies, turning their dreams and aspirations into reality with access to new technology. And much of the innovation is among companies that are less than five, maybe ten years old. One such company is Bye Aerospace. I met George Bye nearly ten years ago, and he had this vision of building an electric aircraft that would be useful for lowering the cost of flight training. Today Bye Aerospace has made significant progress in electric propulsion and the company is moving forward with both a two-seat and four-seat aircraft – and even an eight-seat regional aircraft. It's wonderful to see how quickly things evolved for the company. Bye Aerospace as at the forefront of electric flight.
Bye Aerospace and the Siemens comprehensive digital twin.
This is just one example of how people are trying to change the world for the better, whether it's urban air mobility or access to space for everyone. When I worked at The Spaceship Company, our objective was to "open space to change the world for good." If people saw our tiny "blue" planet from space, the thinking was they would see the world in a different way. The more people we can get into space the greater the chance people will act differently not just toward the planet, but to each other.
The promise behind urban air mobility
There's no question, urban air mobility, or the air taxi, will change the way we commute. We've seen a lot of development in this segment as hundreds of companies vie to be first. And while there are plenty of start-ups, large international companies are involved as well (Honeywell, Rolls-Royce and Hyundai). Automobile manufacturers are getting on board. Major airlines are already placing their orders.

I see a world where we'll jump into a high-speed, point-to-point aircraft and fly over the ocean at supersonic or hypersonic speed. When you arrive, a regional airliner, either all-electric or 100 percent biofuel takes you to your destination. For the final leg of your trip, you may have to hail an air taxi to get to your hotel. Wasting hours stuck in gridlock will be a distant memory. Zero-emissions aircraft will not only make traveling from point A to point B more efficient, but also more sustainable, better for the planet.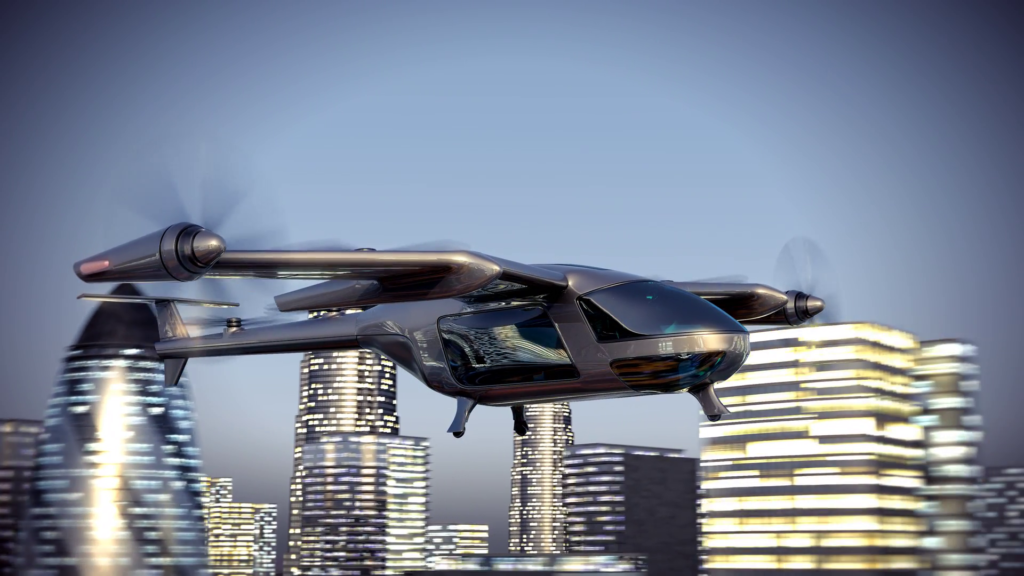 Concept of a new mode to travel – air taxi or electric vertical and take-off and landing (eVTOL) aircraft.
The innovation and promise of the future of aerospace doesn't stop there. Drones will deliver packages to homes or even cars, and hospitals will use drones to share critical supplies or medication. In fact, this is already happening with companies like Zipline, which built drones that deliver medical supplies to remote areas. And in Africa, Zipline is being used to deliver the COVID-19 vaccine to areas not accessible by vehicle.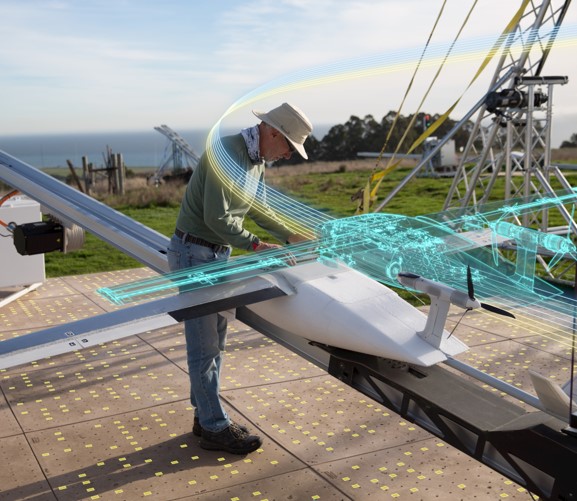 A Zipline drone can be sent to remote or hard-to-reach communities delivering
medical supplies and vaccines.
There is more innovation in the commercial sector as companies embrace the digital transformation in order to be more successful and get to market faster. The defense sector is showing significant gains too, when it comes to digitalization.
Defense goes digital
"Late and over budget" is a common refrain heard in defense departments in this country. And no longer is it acceptable to wait 10, 20 – even 30 years to fly.
A few years ago, I read a report that discussed Augustine's Law. Norman Augustine, was once the Secretary of Defense, and he claimed at the current rate of cost and development, that by 2050, the U.S. Defense Department would only be able to afford one new airplane – and that one airplane would have to be shared between the Air Force, the Navy and the Marines! Augustine claimed the trajectory that we've been on over the last 60 years is unsustainable, as the cost of the aircraft goes up by a factor of 10 every 20 years.

The conversation can no longer be about bending the cost curve. It has to be about breaking the cost curve. Already, we are seeing new jet programs such as the UK's Tempest program emerge. With these next-generation programs, they're looking for six-generation capabilities combined with long-term sustainability and upgradability. This must be accomplished at half the cost in half the time of these fifth-generation programs.
The U.K. is just one example. In most countries around the world, defense departments are demanding more capability for less cost, and they want it now. These departments need to undergo digital transformation to meet their goals. In the United States, with respect to digitalization, we are starting to see the "E series" designation to call out the digital nature of these programs. It means the aircraft flew virtually before anything was built. No question, it's a different way of doing business. A great example is Boeing's T-X trainer jet for the U.S. Air Force. This was the first aircraft to have the "E series" designation and it was developed digitally… in record time.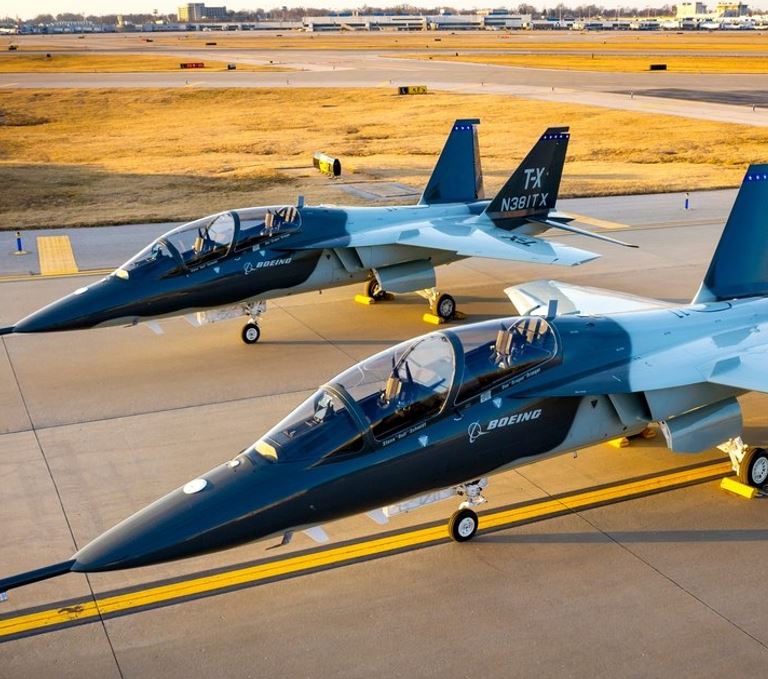 Boeing's T-X trainer jet aircraft. A direct result of a digitalized work environment.
Don't forget space travel and exploration
In the past decades, space was strictly the domain of big governments and big companies, but now smaller companies with a distinct vision along with private investors are breaking into the industry. Start-ups dot the globe with all kinds of business models from rockets and satellites, to commercial space tourism and even space hotels.
And when we talk about space exploration, we now have to include what we might find on Mars. Who would've believed that we'd be flying a helicopter on another planet in our lifetime? I remember when the Viking Lander first landed on Mars and we thought that was revolutionary. There's plenty of growth opportunities in space exploration, and it's starting to look like the average citizen might be able to take a trip to the moon in 10 or 15 years. What if we could do this in a private vehicle or private space liner? At the current rate of innovation, it's quite possible that our kids might be going to Mars on a regular basis.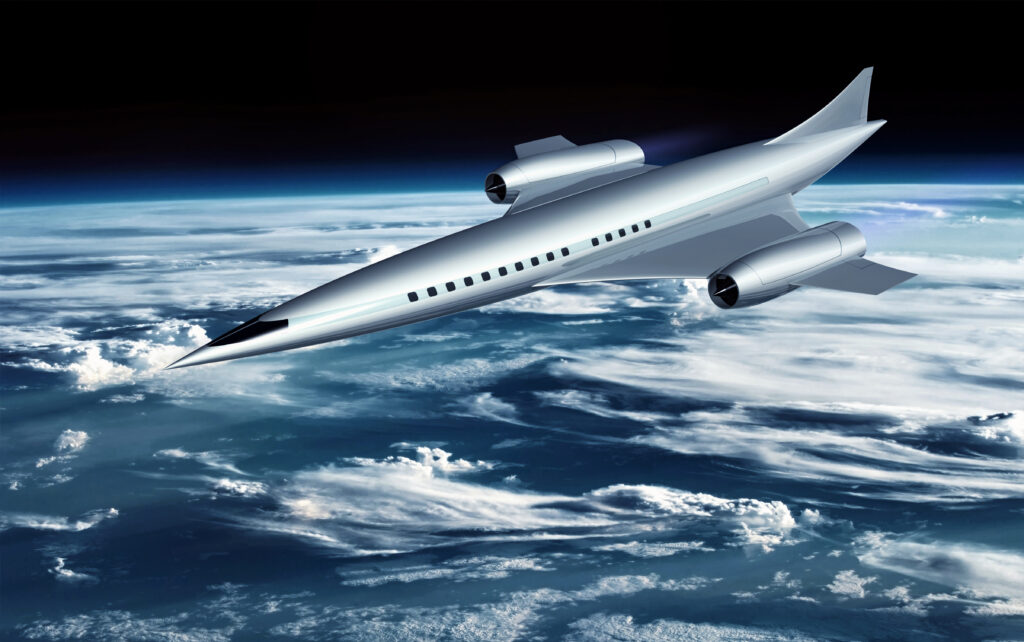 Concept: future space travel in the not too distant future.
Why now? …Why so much innovation right now?
Innovation is being accelerated by the way our tools are changing. Software tools that were once used for a single purpose have matured, they are more integrated; teams can now do multiple tasks faster with fewer resources. No question there will always be challenges around managing product complexity. And that's why the digital transformation is so critical to businesses and contractors, large and small, throughout the aerospace and defense industry. The benefits of using a comprehensive digital twin and the digital thread along with the solutions within the Siemens Xcelerator portfolio enables companies to thrive in this age of innovation – and digitalization.
Make no mistake, the digital transformation is here and the companies that are quick to adopt are the companies that will not only survive, but also thrive is this wonderful period of innovation.
If you'd like to learn more about the role Siemens is playing in this period of innovation, please visit our Aerospace & Defense website.
Finally, I've mentioned biofuels and zero-emissions aircraft throughout this blog. If this is of particular interest to you, check out episode #1 of the Siemens podcast Talking Aerospace Today, which is all about this rapidly growing area of Aerospace. You can listen to all of our past episodes here.
A sneak peek from Siemens – new video on "The Future of Aerospace"
"The Future of Aerospace" event begins June 21st and ends June 27th. Follow us along on the social channels listed below as we explore the future possibilities in aerospace. Lots of great activities planned!
Follow "The Future of Aerospace" event here:
---
Dale Tutt is the Vice President of Aerospace and Defense Industry for Siemens Digital Industries Software. He is responsible for defining the overall Aerospace and Defense industry strategy for Siemens Digital Industries Software, driving specific industry requirements into solutions for Aerospace and Defense customers. Dale has over 30 years of experience in engineering design, development and program leadership within the Aerospace industry.
This article first appeared on the Siemens Digital Industries Software blog at https://blogs.sw.siemens.com/thought-leadership/2021/06/18/the-future-of-mobility-in-aerospace/