Products
Video from DAC: IC lifecycle monitoring with Tessent Embedded Analytics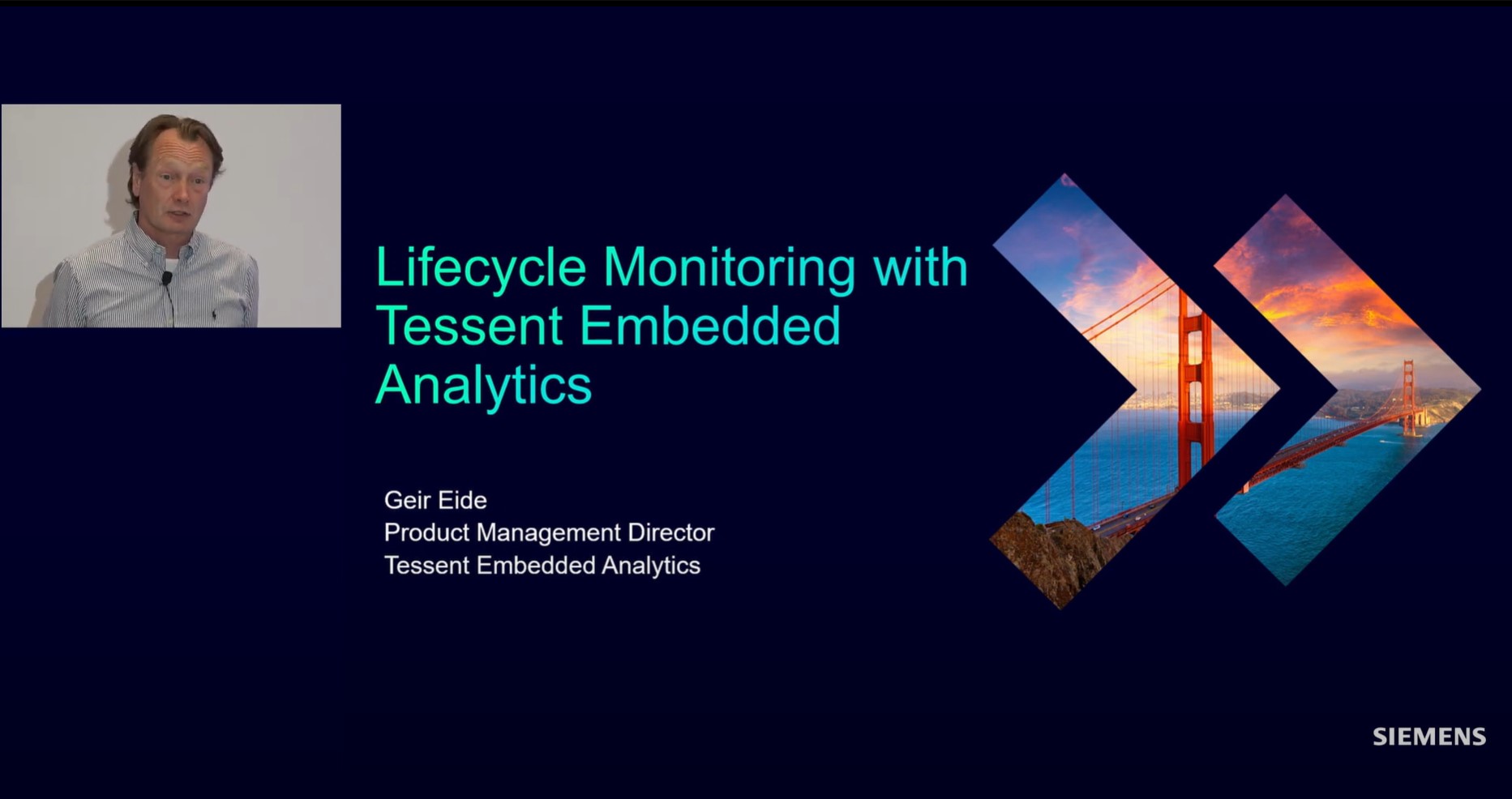 At the 2023 Design Automation Conference (DAC), Geir Eide, the director of Embedded Analytics in the Tessent group at Siemens EDA, talked about using embedded functional monitors to accelerate SoC debug and also provide valuable data throughout the IC lifecycle. He shares examples of the kinds of data you can get from Embedded Analytics monitors.
The presentation was recorded live and is now available for anyone to view.
System complexity is based on the interactions of hardware, software, and the environment they are in. It is being driven by workloads defined by diverse businesses, which run in diverse usage environments, and use new generations of semiconductor systems.
Validation now requires a "whole system" view that includes real software workloads, but traditional tools and techniques are not built for today's level of complexity and they can't provide automated validation and characterization needed for modern SoCs.
We need feedback on behavioral data that can drive a continuous improvement model for the device through it's lifecycle. Tessent Embedded Analytics includes functional monitors and software that enables non-intrusive observation of what's happening in your design when operational software is running on the system. With Embedded Analytics, you can start to answer questions like:
Why does the system occasionally hang or deadlock?
Is that bus transaction authorized?
Why is the CPU not as fast as expected?
Why do some DMA transfers take too long?
Tessent Embedded Analytics monitors are run-time configurable, and are all based on a dedicated messaging infrastructure for configuring the instruments and allow data to move off the chip.
The validation and performance monitoring through the silicon lifestyle benefits the chip developer, the embedded system manufacturer, and the system operator, turning system complexity into a competitive advantage.
This article first appeared on the Siemens Digital Industries Software blog at https://blogs.sw.siemens.com/tessent/2023/08/14/video-from-dac-ic-lifecycle-monitoring-with-tessent-embedded-analytics/