Products
Unisoft Medical: Applying expertise in heat sealing technology to a radical new hospital mattress design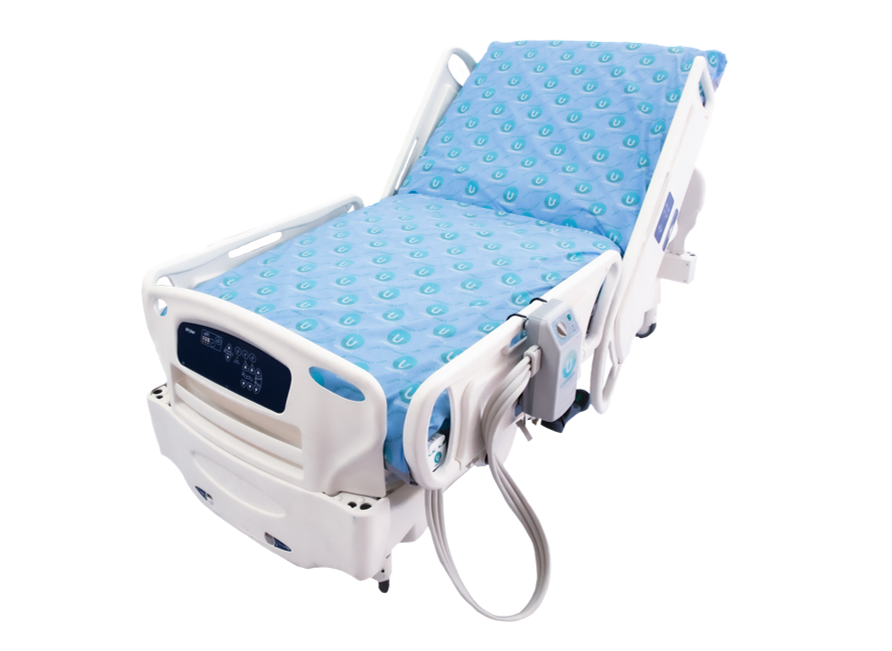 From Stunt Kites to Medical Device Development
The company's origins lie in the world of stunt kites, where they gained knowledge in impulse heat-sealing. This knowledge became the foundation of their business, which has since evolved into the development of proprietary technology and the application of this technology in designing and building equipment for some of the most innovative companies in the world. Now, they're applying it to the production of their own revolutionary product. Like all small businesses, Unisoft Medical faces many challenges, including the need to stay flexible and adapt to changing market needs.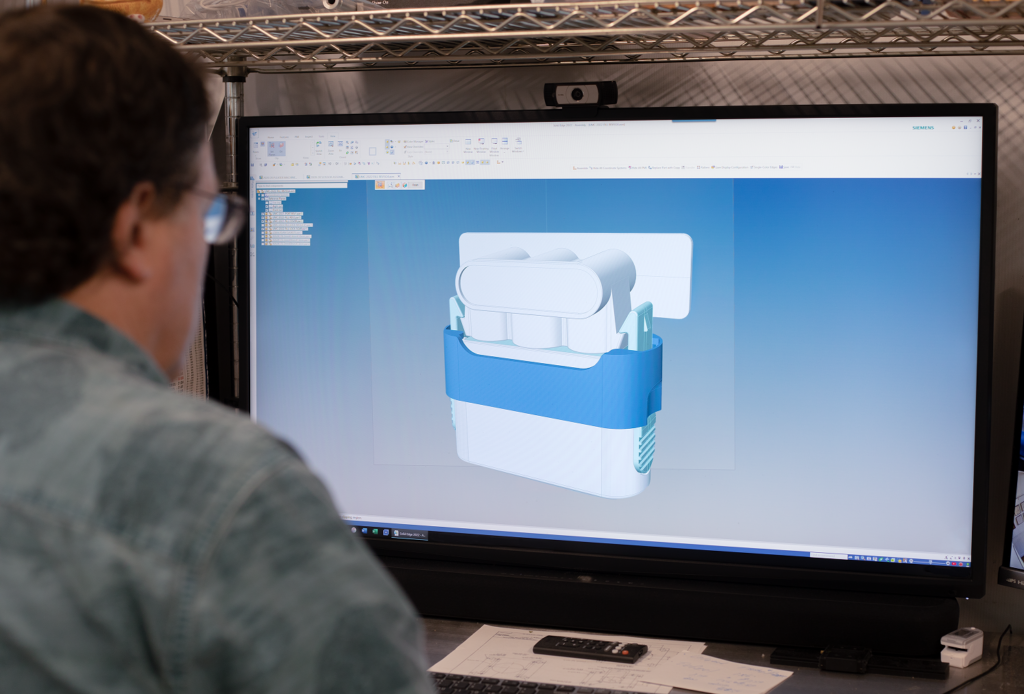 Their flagship product, the Unisoft One, is designed to prevent pressure injuries and infections while significantly improving patient comfort. In this blog post, we'll dive deeper into the company's origins, the challenges small businesses are often facing, and the role of Siemens Solid Edge in their product development process.
Once a kite business, now a medical device manufacturer
Unisoft Medical's original business was the production of stunt kites. However, Trlby Stunt Kites transitioned into focusing on heat-sealing itself, which became their specialty. The company's heat-sealing expertise has since been applied to various applications in different industries, including medical, pharmaceutical, energy storage/batteries, packaging, and food and beverage, among others.
As with all businesses, Unisoft Medical faces many outside factors, including changing market needs. Flexibility is key in such situations, and the company has been able to keep abreast of emerging markets and technologies. This has allowed them to gain customers in various fields, proving their ability to adapt to changing needs.
Unisoft Medical's transition shows the importance of adaptability and flexibility in entrepreneurship. With the help of Siemens Solid Edge, Unisoft Medical was able to develop its cutting-edge technology and apply it to developing and manufacturing innovative medical devices for healthcare professionals.
The company's mission is to enhance patient care by providing the most advanced medical technology available on the market. Bob Mileti, CEO & founder of Unisoft Medical: "For all of us who have had the experience of a loved one being treated in hospital, the number one wish is for them to be well. Unfortunately, the reality often looks different. Hospital beds in particular are very often the source of pathogens and are often terribly uncomfortable."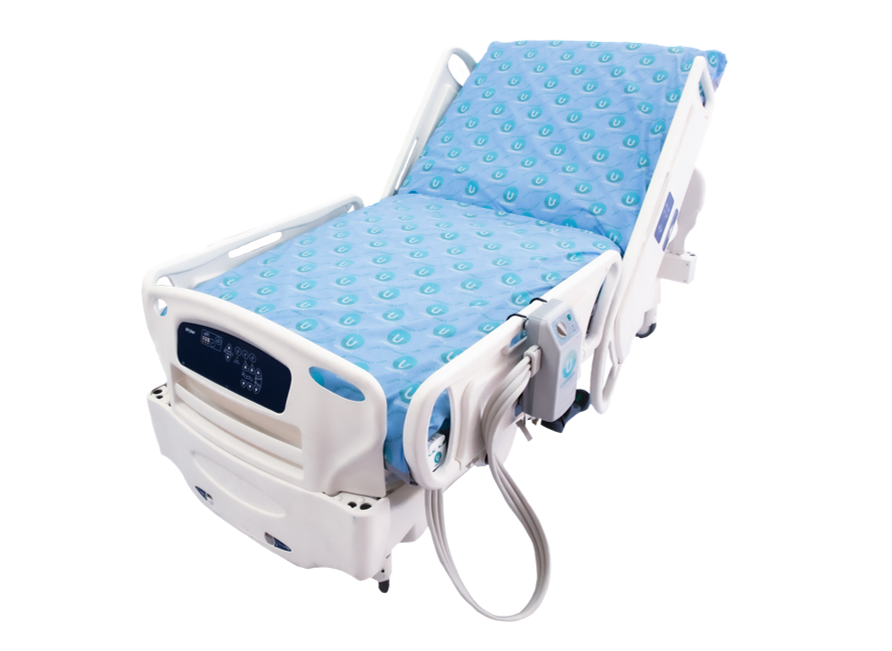 Contaminated and Uncomfortable Mattresses: the problem and how to solve it
Official statistics cited in Infection Control and Hospital Epidemiology show using a mattress previously used by a patient with an infection increases one's own risk by 583%. Additionally, surveys have concluded that a significant number, even upwards of 72%, of hospital mattresses have damage, which allows pathogens to infiltrate the mattress interior.
In addition to infection concerns, the prevalence of pressure ulcers continues to be high and very costly. Hospital pressure-related ulcer prevalence ranges from 12% to 19.7% and current market options offer little relief.
Being aware of these issues and at the same time knowing about the in-house capacity and capability to develop a solution that would fix them, encouraged Mileti and his team to dig into the problem more deeply. Mileti: "We were testing different approaches that led to early prototypes. Once we had a design that provided more stability, responsiveness, and comfort than other mattresses the step of bringing it onto the market was the next logical one".
This was the genesis of the company's flagship product, the Unisoft One. Mileti's daughter Elle Raymond Director of Business Development, adds: "In the end, the idea was born out of the realization that hospital mattresses are often uncomfortable and contaminated, which could lead to pressure injuries and infections. The Unisoft One was designed to address these issues and provide patients with a more comfortable and hygienic recovery experience."
In addition to the Unisoft One, the company has developed complementary products, including an advanced cell-matrix mattress design appropriate for critical care and a wheelchair cushion. A proprietary pump is also in development.
Skills, Methods, and Mindset for Entrepreneurship
Unisoft Medical stresses the importance of a constant drive and willingness to re-evaluate. Entrepreneurs must understand that success may take a while and that many factors are outside their control. An entrepreneurial mindset requires both the ability to see opportunities and the flexibility to pursue them in the face of challenges.
The company perceives itself as an R&D firm, always seeking new challenges and opportunities to optimize B2B & B2C products. Unisoft Medical's team is constantly working to develop new and innovative products that meet the evolving needs of healthcare professionals and their patients.
One of the key values for Unisoft Medical is to provide excellent customer service and support to healthcare professionals who use their products. The company has a team of experienced technicians and support staff who are available 24/7 to provide assistance with installation, training, and troubleshooting.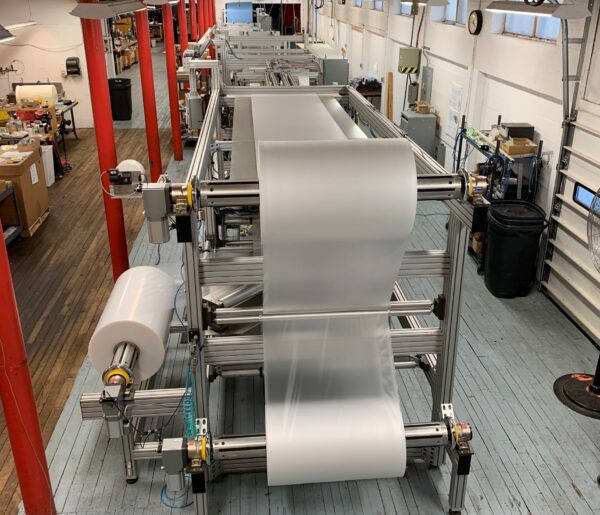 The Role of Siemens Solid Edge in Unisoft Medical's Product Development Process
Siemens Solid Edge has been pivotal to Unisoft Medical's business since the beginning. The software not only helps them design their products but also enables them to communicate with customers effectively. They use Solid Edge from concept through development in designing both individual products and entire heat-sealing systems. They also rely on features such as Synchronous Technology and Sheet Metal in their design work.
Mileti and his team value the partnership with Siemens and see the company's tools as essential to their business. "We hope to continue working with Siemens to improve efficiency and success in our product development process," closes Raymond.
When it comes to explaining what differentiates engineers from designers Mileti has quite a straight answer: "Engineers are trained to focus on the problem or product and use their experience and education to solve it. Industrial designers, on the other hand, approach problem-solving from the user's perspective. They consider factors such as user perception, understanding, and expectations." For Unisoft Medical, both perspectives are important in designing their medical devices.
In conclusion, Unisoft Medical's story is a testament to the power of creativity, flexibility, and a willingness to adapt to new challenges. Their focus on improving patient comfort and preventing infections through innovative medical devices has positioned them as a leader in their industry. With Siemens and Solid Edge as a partner, they are well-equipped to continue pushing the boundaries of what's possible and making a difference in the lives of patients everywhere.
This article first appeared on the Siemens Digital Industries Software blog at https://blogs.sw.siemens.com/solidedge/unisoft-medical-from-stunt-kites-to-heat-sealing-medical-devices/