Transform Product Development with Solid Edge 2020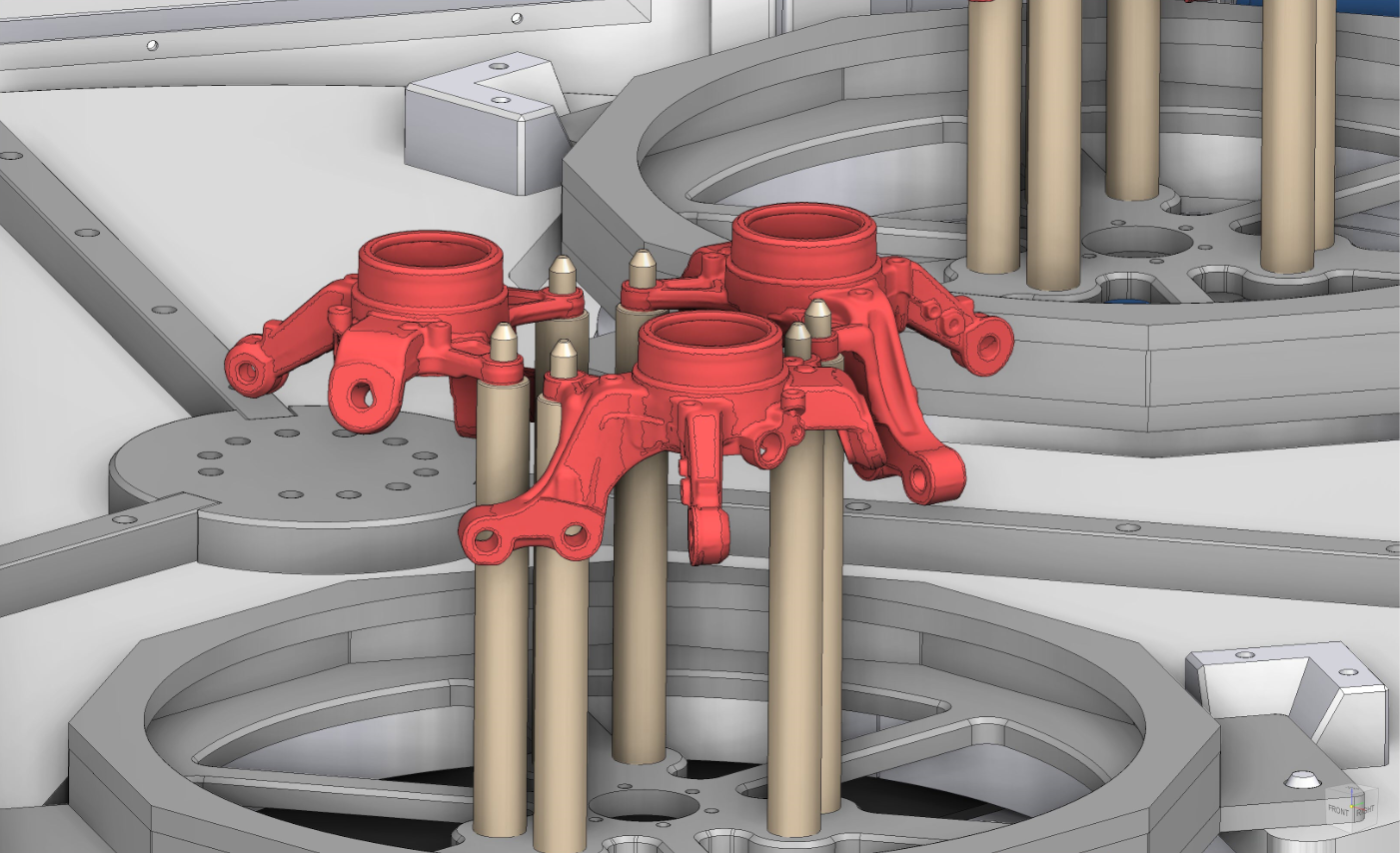 With the recent release of Solid Edge 2020, Siemens Digital Industries Software continues to improve its cutting-edge product development platform to enable a wide range of users–design engineers, hobbyists, students, and companies of all sizes–to embrace the future of product development. As noted by industry analyst DEVELOP3D, "the 2020 release of Siemens' mainstream 3D CAD tool enhances and improves a wide range of its capabilities. Some of the new functionality may even leave users wondering why other vendors don't offer them as standard."
A Complete Product Development Portfolio
Solid Edge 2020 comes with a wide range of new features. New features such as augmented reality, expanded validation tools, model-based definition and 2D nesting – combined with extensive enhancements to core CAD capabilities – enable enhanced collaboration and the ability to completely digitalize the design-to-manufacturing process.
Solid Edge allows you to accelerate your design process ten-fold with massive productivity gains in core areas of our CAD solution, such as large assembly modeling, sheet metal design, and data migration. Our solutions solutions integrate next-generation technologies to create digital representations of your designs, making it quicker and easier to capture a digital twin of the physical product. Furthermore, Solid Edge allows users to validate digital designs in a physical environment, leveraging new, photo-realistic design visualization capabilities so you can truly bring ideas to life.
"The 2020 release of Siemens' mainstream 3D CAD tool enhances and improves a wide range of its capabilities. Some of the new functionality may even leave users wondering why other vendors don't offer them as standard."

Al Dean, Editor-in-Chief, DEVELOP3D
And that's not all. We've only covered so far the updates made to the core of Solid Edge as part of the 2020 release, but there's a whole lot more. Solid Edge continues to drive unparalleled design productivity and engineering creativity with new additions to its simulation tools (fluid flow simulation, in particular), manufacturing, technical publishing, and PCB/electrical-related add-ons. Other capabilities in the latest release include:
Advanced 3D part and assembly design
Synchronous technology
Frame and weldment design
Automated 2D drawings
Mesh data reuse (convergent modeling)
Reverse engineering (3D scanning)
Generative design
3D print preparation and service
"What this amounts to is a wide spectrum of updates that add new functionality and enhance existing tools," according to Al Dean (DEVELOP3D) in his latest review of Solid Edge 2020.
Solid Edge sets a new standard for core CAD functionality in today's market, leaving many people wondering why this same level of functionality isn't standard in every design tool (in particular, autoscaling in sketches and mesh alignment). Solid Edge provides superior technology over other CAD solutions available on the market because it leverages technology from industry-leading products in other Siemens product lines and because the Solid Edge team is committed to innovation and ingenuity with every new product release. If you're looking for a 3D design system that offers you a deep and robust set of mature functionality in addition to the latest next-generation technology, then Solid Edge is the solution for you now, just as it was more than two decades ago.
Try Solid Edge 2020 for Free
Ready to discover for yourself all of the powerful capabilities that Solid Edge 2020 has to offer?
With 45-day access to the full version of Solid Edge, you can experience fast, flexible design changes, powerful assembly management, and seamless use of multi-CAD data.
This article first appeared on the Siemens Digital Industries Software blog at https://blogs.sw.siemens.com/solidedge/transform-product-development-with-solid-edge-2020/