Startup designs specialized cutting tools to speed machining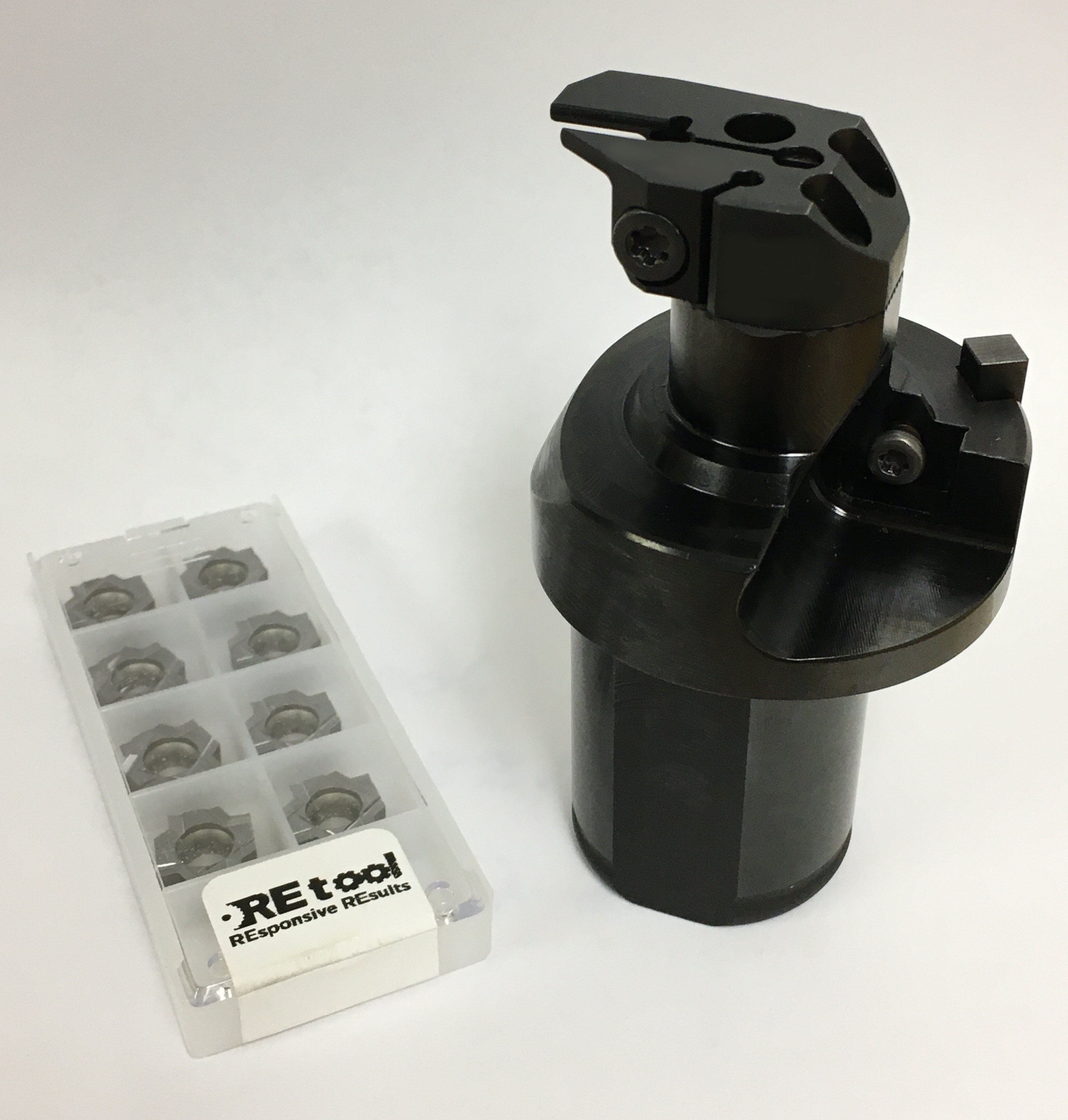 Shayne Miller and Sam Ewais are at the end of their first year with their startup company Retool, LLC. Based just outside of Cleveland, Ohio, Retool is a designer and supplier of specialized cutting tools for manufacturing OEMs and their partners in the Automotive, Aerospace, and other industries. "We saw an opportunity to design engineered cutting tools that would help our customers reduce their machining costs. By building-in multiple machining operations to the tools we design, we help manufacturers minimize tool changes and setup times, and reduce the overall cycle time for machining complex parts like engine blocks and heads, steering knuckles, and the like" says Sam.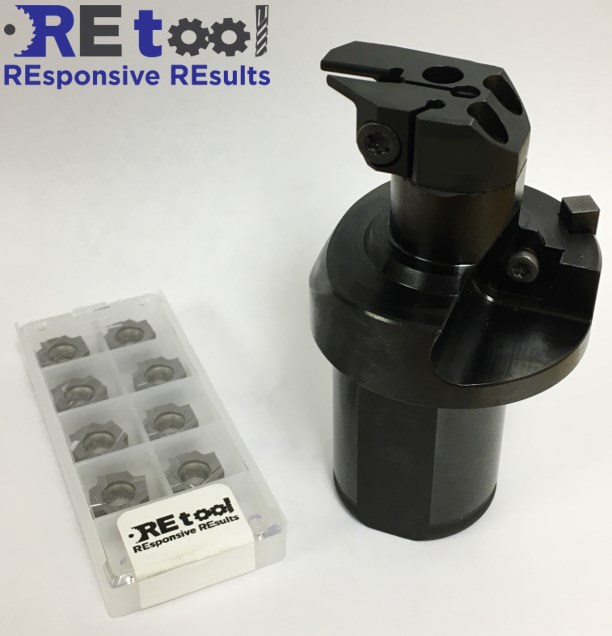 Retool is a member of the Solid Edge for Startups program
Shayne and Sam were already aware of Solid Edge as an excellent solution for cutting tool design and were delighted to come across the Solid Edge for Startups program that offers free software to approved startup companies for one year. They use 2 licenses of Solid Edge Premium to design cutting tools to perform very specific machining operations.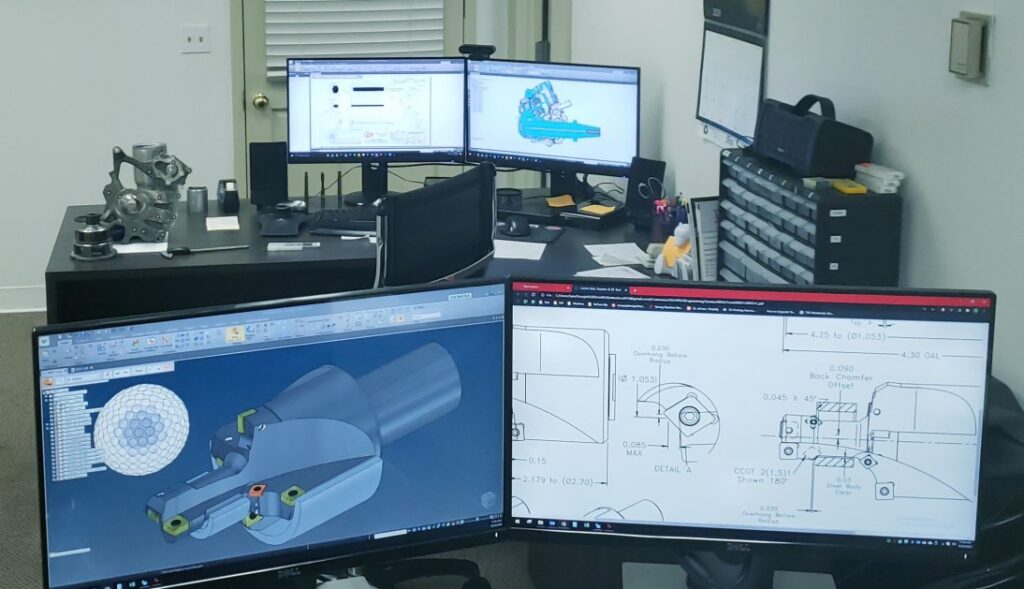 Using "Family of Parts" to quickly create variants
"Solid Edge is an excellent solution for creating cutting tool design. One of the capabilities we use extensively is 'Family of Parts.' This allows us to create a start part and then quickly create variants using an Excel spreadsheet to drive key dimensions of the cutting tool. It is easy-to-use but very powerful," says Shayne. "Another key capability is the ability to pull in data from our customers that was created in different CAD formats. We ask our customers to supply us with a 3D model of their product whenever possible, and we develop our cutting tool solution based on this information. Solid Edge can directly open 3D models in formats such as STEP and Parasolid. We can create 2D sections of the models at key positions and use this data to accurately design the cutting tool."
Ensuring dynamic balance of tool designs
For the rotating tools that Retool designs, balance analysis is another capability supported by Solid Edge. Sam explains, "Accurate calculation of the center of gravity and understanding its relation to the center of rotation is an important part of our design process. We can quickly see the impact of design changes on the center of gravity and act to avoid out of balance situations. This helps dramatically reduce material removal in the dynamic balance stages of precision manufacturing.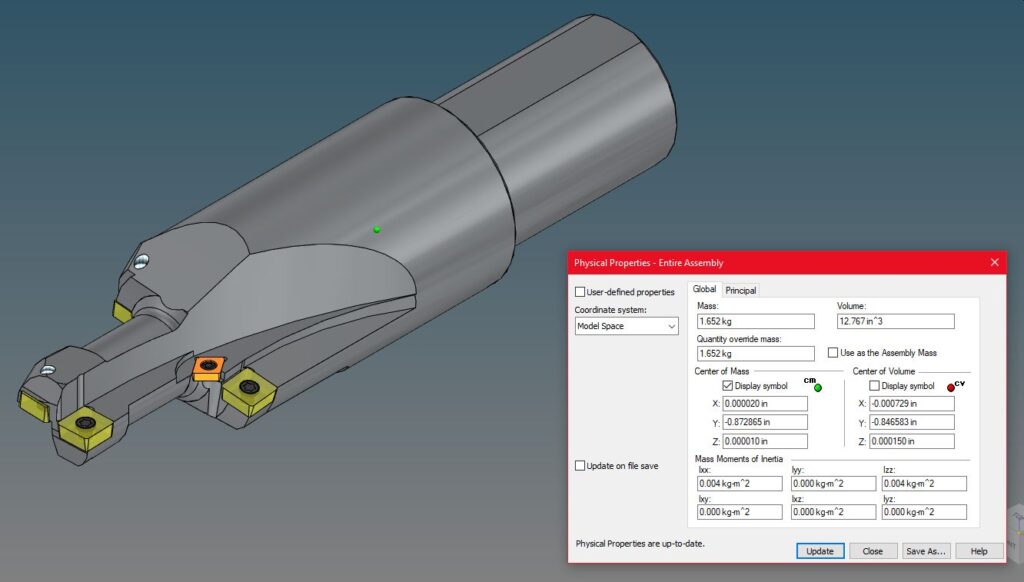 Using the best technology to meet customer demands
For a startup company, presenting itself as a professional organization that uses the best technologies to service customers is very important. "Solid Edge helps us demonstrate our proposed cutting tool designs to prospective customers," says Shayne. "We can bring a tablet into their office and communicate the unique value of our designs using a 3D model of the proposed tool design. This coupled with the fact that Solid Edge is from Siemens, a trusted name in manufacturing, shows potential customers that we are using advanced software to come up with the best solution for their needs."
Retool is an excellent example of a startup who is combining their engineering knowledge and industry experience with advanced 3D CAD software to provide best-in-class solutions for their customers. In the future Retool has further plans for using Solid Edge. These include the creation of photorealistic images of their products for use in marketing materials and specification sheets to further improve their communication with their customers.
This article first appeared on the Siemens Digital Industries Software blog at https://blogs.sw.siemens.com/solidedge/startup-designs-specialized-cutting-tools-to-speed-machining/