Products
Solid Edge Certification — A designers' perspective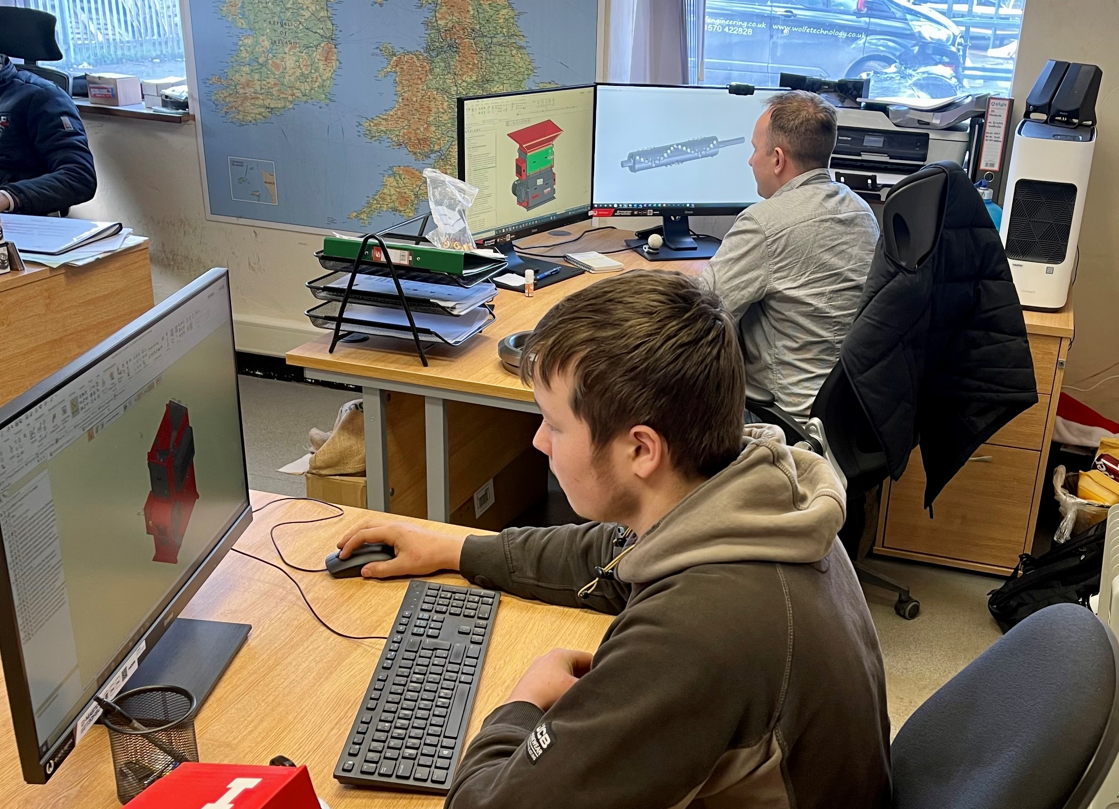 Chris Harper, Project Director at BF Engineering Recycling Services in the UK, recently completed all 3 levels of Solid Edge Certification: Associate, Professional, and Expert. I interviewed Chris to find out more about his work at BF Engineering and his experience in preparing for and completing the certification process.
Growth from a service focus to full design and manufacturing
BF Engineering designs and manufactures recycling machinery and equipment including shredders, conveyors, and complete systems. "We started as a company that was focused on servicing existing machinery, then we moved on to designing and installing modifications. Now we have progressed to completely designing and manufacturing our own machinery," said Chris.
Chris' background is in fabrication and welding. This experience has given him an excellent path into the design of machinery that is largely comprised of welded and fabricated assemblies.
"We had a 5-day training course on Solid Edge from our Siemens channel partner OnePLM. I then broadened my knowledge by watching YouTube videos of Solid Edge design techniques," Chris explained. "I also find the Solid Edge Users Facebook group to be a useful resource. Here, I can ask questions and get answers to more specific Solid Edge design process questions."
Using Solid Edge for complete machinery design
Chris uses Solid Edge to design complete machines and systems. These can be assemblies with more than 1,000 components: "We have found synchronous technology to be an excellent tool for speeding the design process and making modifications easier. We also use the Frames environment of Solid Edge to design the machine frame supports for our machinery. We can design 90% of the supports that we need using the standards available in the Frames environment. The remaining 10% require some custom design work in Solid Edge. This helps us use standard steel sections wherever possible, reducing our material and development costs.. We also model weld beads in many instances as this helps us communicate better with our welders and enables more accurate calculation of the weight of our machines."
"We use Siemens controllers and drives extensively in our machinery," Chris added. "We use TraceParts to get 3D CAD models of these components to include in our 3D assembly models. This enables us to build a more complete model of the final machine."
"[Our] future plans are to add additional Solid Edge licenses for our apprentices to learn Solid Edge and become part of our design team," said Chris. "We also plan to utilize add-on Solid Edge capabilities for 3D piping design and routing of wiring and tubing around our electromechanical assemblies."
Advice for designers contemplating certification
Chris has now passed all three Solid Edge certification exams: Associate, Professional and Expert. I asked him what advice he would give to other Solid Edge users who are considering taking the exam:
"Personally, I found the Q&A sections of the exam to be a bit tougher than the modeling component. I recommend that users make sure they are familiar with all aspects of the Solid Edge user interface and terminology before taking the exams. For the modeling exercises, some of the dimensions initially appeared to be missing from the drawings, but as you worked through the modeling process all the required information was there."
In conclusion, Chris says, "I am very proud of passing all 3 Solid Edge certification exams. My "Expert" certificate is going to be framed and put up in the office! I certainly recommend other Solid Edge users prepare for and take these exams."
One final note: all Solid Edge certification exams are currently FREE for users to take. This change was made by Siemens in 2020 in response to the global pandemic. So there's never been a better opportunity to explore the different levels of certification and set aside time to prepare for and take the exam(s) of your choice!
This article first appeared on the Siemens Digital Industries Software blog at https://blogs.sw.siemens.com/solidedge/solid-edge-certification-a-designers-perspective/