Products
New vending tricycle supports sustainability and local manufacturing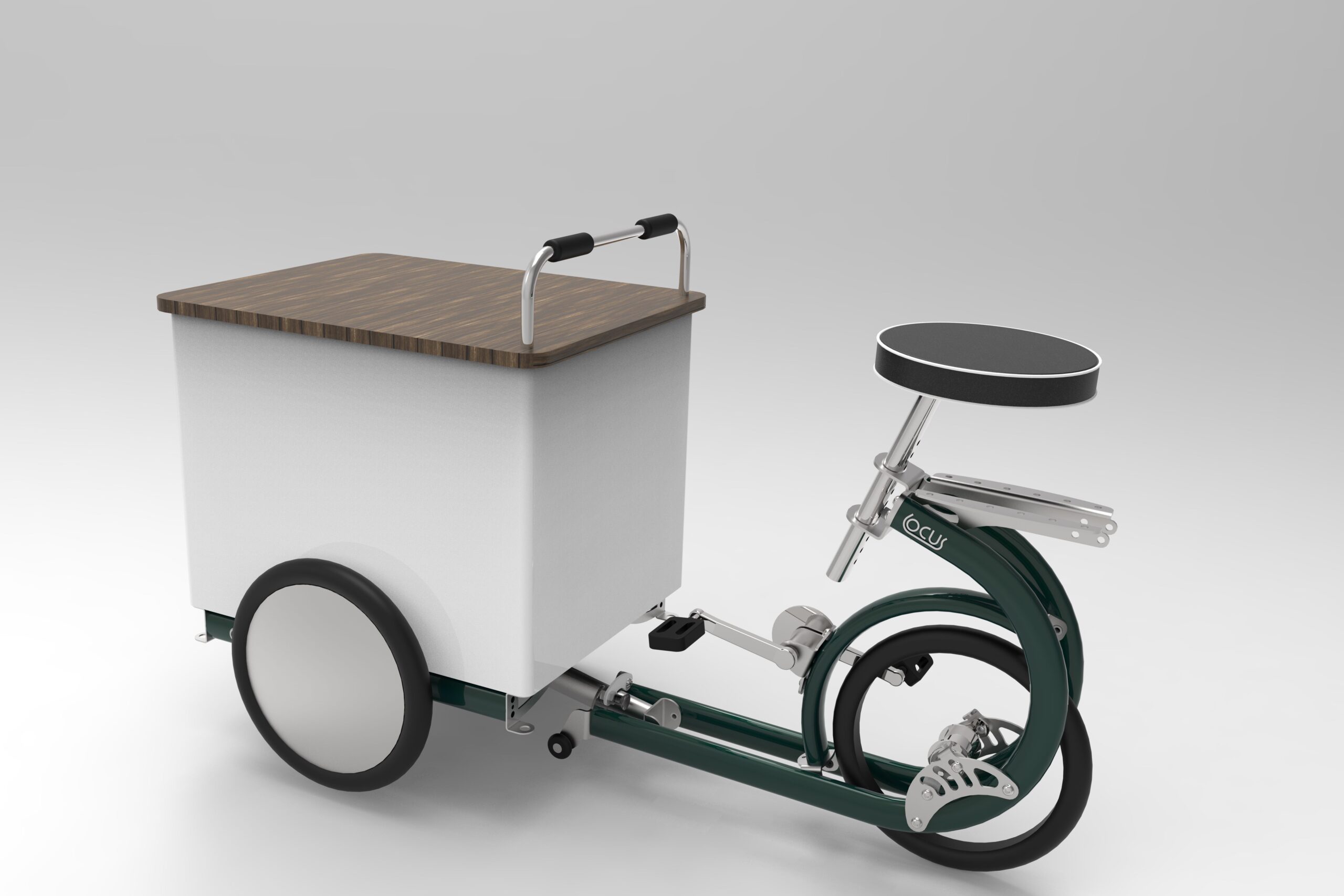 Dave Jenkins is an independent design consultant who has had an interesting career working on engineering projects in the UK, Switzerland, and Italy. He is now based in Devon, UK and has been working on a new design, a tricycle that can be used as a mobile vending or promotion tricycle. You can read an earlier blog about Dave's use of Solid Edge and synchronous technology to rapidly explore different design options.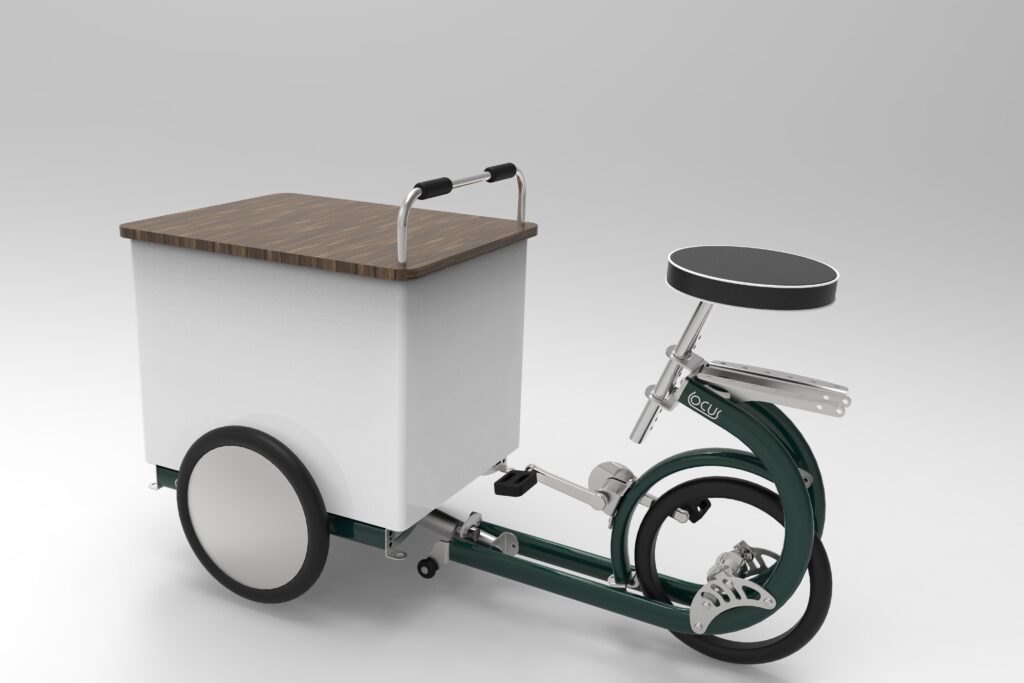 Dave was inspired after traveling in Thailand and Vietnam and seeing how tricycles are so widespread as a platform for a family business. They offer low costs and sustainability, with flexible human powered transport and display of food or other products to meet consumer needs.
Dave also alerted me to the success of Jamaican pushcarts, home-made carts that are used to transport products and serve as a market stall. The design has remained unchanged for decades as it meets the requirements of the local community. The pushcarts are made from locally available materials, and locally available skills are used to assemble and maintain the carts. The carts are affordable for their target users and have minimal overheads. A great example of long-term sustainability. You can watch a documentary about the Jamaican pushcart derby here!
New design focuses on sustainability and local manufacturing
Dave's new design is for a tricycle vending platform that can be manufactured easily without the need for a workshop or skilled machine operators. The design uses simple components like sheet metal brackets that can be laser cut and folded by local manufacturers with minimal tooling. One feature of Dave's design that will make his tricycle stand out from the crowd is the beautifully curved tubing. Dave is working with a local supplier Timeless Tube to source unique tubing for his design.
The basic kit for the tricycle can be sent direct to a bicycle distributor who can augment and dispatch the product to the end user. The distributor can add their locally sourced components (wheels, saddles, brakes etc.) into the flat packed frame kit box and can make additional margin from every kit they sell. Final assembly is carried out by the customer using a standard tool supplied with the kit.
The result is a product that is from a virtual company. Minimal investment and overheads are involved, and manufacturing can be scaled up or down to meet demand. The design doesn't require any special tooling (except for manufacturing the tubing) so it can easily be made anywhere worldwide. Shipping costs are reduced by selling the basic kit for worldwide distribution with the rest of the components manufactured or sourced locally.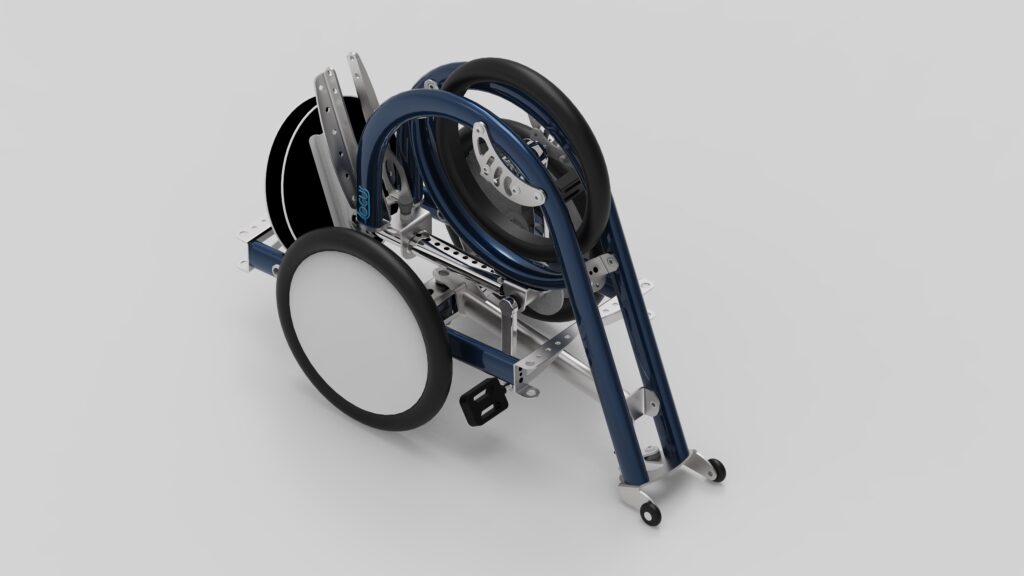 Some distinctive features of Dave's design are:
1. The tricycle folds easily and can be easily transported in a car.
2. The rear separates from the front for easier loading. The front can also be used without the rear as a cycle trailer or handcart. Multi-use means more applications and a wider market.
3. Other vending tricycles are typically bulky and heavy, requiring a large van to transport and two people to load and unload.
5. The curved tubing design allows for a low step through frame and a product that is instantly recognizable worldwide.  
6. Shipping costs for the kit are minimal compared with a fully built tricycle that requires its own large crate.
Solid Edge enables rapid consideration of different design possibilities
Dave uses Siemens Solid Edge CAD software for his varied design projects. Dave initially used another CAD solution but found this to be very limiting. According to Dave "Solid Edge lets me easily try different design solutions. Other CAD software tied me up in knots from previous decisions I had made. Even deleting a joint could create havoc in the CAD model hierarchy. In contrast Solid Edge doesn't hold me to the past when I have a new design idea. I can easily experiment with different options before selecting the best one. I'm quite passionate about that. I don't like being pushed around by the software." Dave added "I also really like the Keyshot photorealistic rendering that is included with the software.  It produces impressive results without messing around. As an engineer I like to focus on engineering and not spend lots of time trying to get a decent render."
You can contact Dave at dj.eng.des@gmail.com.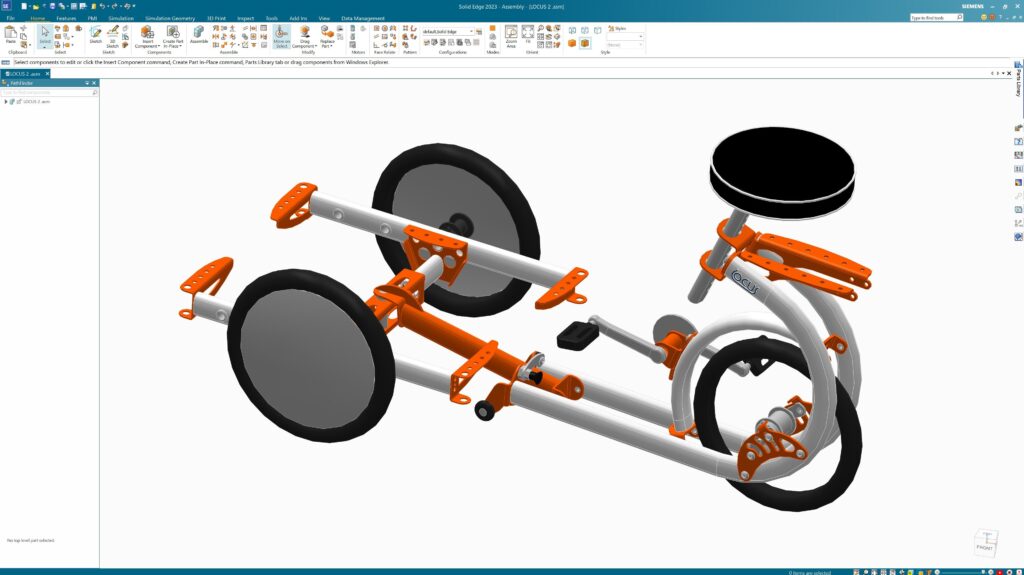 This article first appeared on the Siemens Digital Industries Software blog at https://blogs.sw.siemens.com/solidedge/new-vending-tricycle-supports-sustainability-and-local-manufacturing/