Products
Engineering consultant solving real-world design challenges using Solid Edge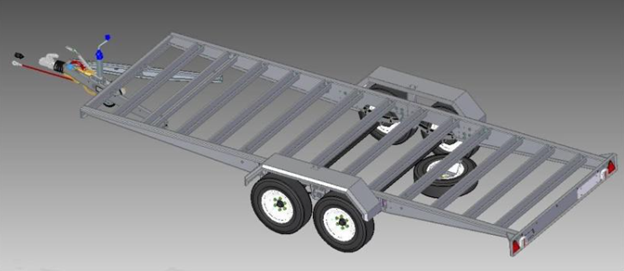 Kruger Projects and Designs is an independent engineering consultancy based in the Western Cape province of South Africa. The company's owner, Dirk Kruger, has been using Solid Edge for more than 20 years and recently sat down with us to share his experience.
"I do a variety of design and engineering projects for customers in several different industry sectors," said Kruger. "Some examples include large scale structural steel assemblies, industrial and agricultural equipment, road trailers and hitches, and even beach house designs."
Modular trailer design using Solid Edge
One recent project was the design of a 3500kg double-axle articulated trailer for Burquip International. The trailer has double-axle suspension with a load compensation system allowing for full load sharing between the axles. The axle position can be moved up and down to suit different road conditions and loads are distributed through a link plate system. Due to the length of the trailer, splice plates were designed to connect the different sections and avoid the need for expensive welding labor. The whole design is a bolted construction so it can be easily assembled and disassembled and fit on the back of a small truck for transport to the end user.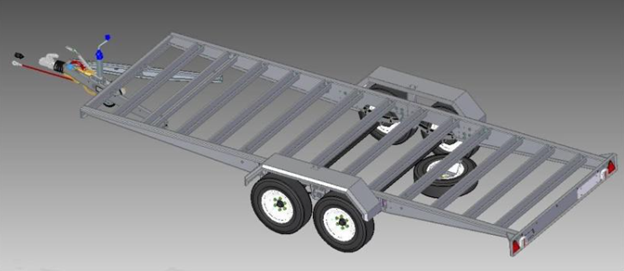 Solid Edge was also used to create clear documentation to support manufacturing and for customers to order the correct trailer and any required spare parts.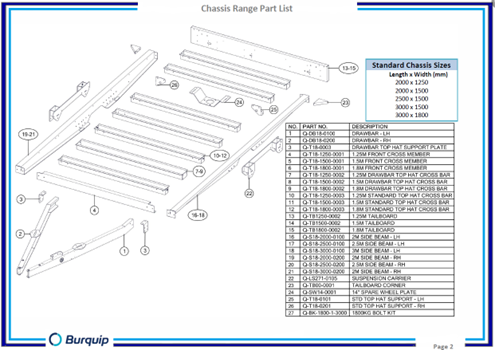 Accurate modeling of welded structures
One area where Dirk has developed significant expertise is the modeling and analysis of welded structures. "I have done many projects where welding is the most critical part of the design. As an independent contractor I need to take full responsibility for the design I deliver to my customers. Solid Edge has enabled me to accurately model welded assemblies such as fabricated steel structures and tanks. I can analyze them to verify that they will perform as required. I can quickly identify areas of stress concentration and then modify the design to develop an optimized solution for my customers."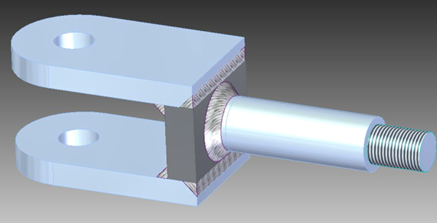 Engineering consultant using Solid Edge Simulation to validate performance
Dirk uses Solid Edge Simulation to perform stress analysis on welded structures. This enables any stress concentrations to be identified. The design can then be modified to ensure it performs to meet the customer's requirements. Dirk has been proactive in feeding back to the Solid Edge team areas that can improved. This input from diverse design scenarios is invaluable to our software development team in improving our ability to model, analyze and document a wide variety of welded assemblies.
Large scale structural steel assemblies
Dirk has also created designs for large scale installations that involve the use of multiple standard structural steel sections. He uses the Solid Edge Frames environment to access libraries of standard steel sections and quickly layout these large installations. The Frames environment enables the intersections between different sections to be accurately calculated and a comprehensive parts list to be generated that includes the cut lengths generated for the steel sections. Solid Edge simulation was also used to analyze the strength of the structure and ensure that any deflection resulted from the working loads was within acceptable limits.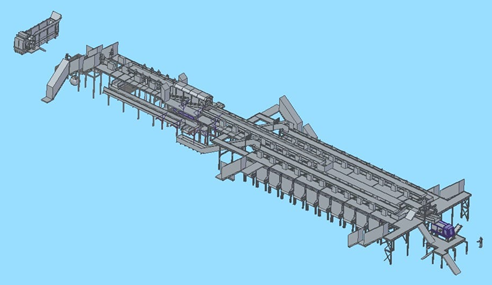 I have found Solid Edge to be a powerful and flexible 3D design tool that enables me to react quickly to the rigorous demands of my customers.

Dirk Kruger, Owner, Kruger Projects & Designs
---
About Kruger Projects and Designs
Engineering consultant Dirk Kruger is supported by Ultimate Partner, a Siemens Digital Industries Software solution partner in South Africa. You can contact Kruger Projects and Designs directly via email at dirk@kpd.co.za and check out their Facebook page to see their latest design projects.
This article first appeared on the Siemens Digital Industries Software blog at https://blogs.sw.siemens.com/solidedge/engineering-consultant-solving-real-world-design-challenges-using-solid-edge/