Announcing the 2022 Winners for Xcelerator Technology Innovation Awards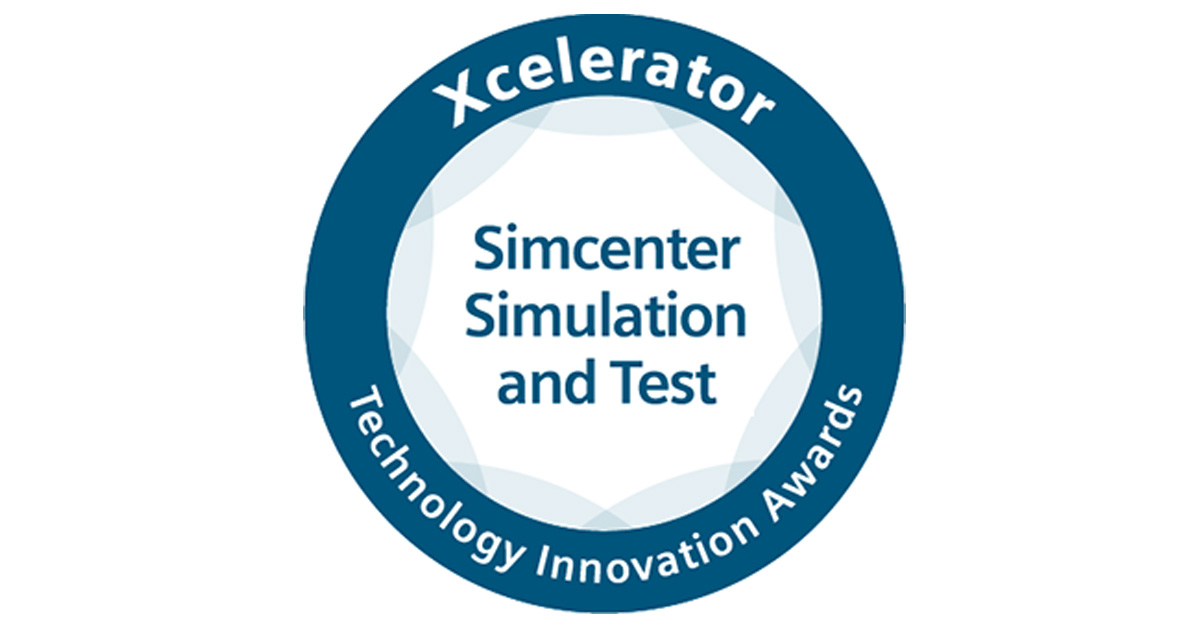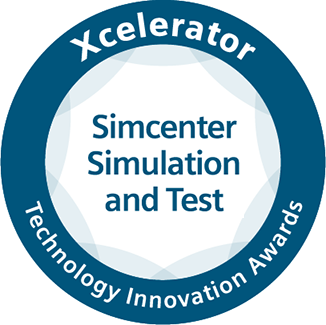 Last year we announced the first Xcelerator Technology Innovation Awards for users of the Simcenter simulation and testing portfolio. The program celebrates how Simcenter helps thousands of engineers solve real-life engineering problems.
All applications were reviewed to ensure they met eligibility criteria. The qualifying applications were then rated by our panel of judges who were from the industry, academia, and Siemens. We will feature the winners in upcoming issues of Engineer Innovation magazine. In the meantime and with the greatest pleasure, we'd like to announce the winners for each category.
Most innovative
This category recognizes excellence in the use of Simcenter technology to bring products to market faster and more efficiently. The winners will receive a certificate and a trophy. The winners are:
Jan Majer, Nicholas Higginson and Scott Porteous – Ricardo UK Ltd.
The team's project aims to develop a novel electric propulsion system for aircraft. It integrates an immersion-cooled battery pack, motor, and power electronics into a single module. The team used Simcenter Amesim and Simcenter STAR-CCM+.
Jurgen Sprengel – JS Pump and Fluid Systems Consultants
Mr. Sprengel used Simcenter Flomaster to model a 300MW hydro-pumped storage scheme. An early understanding of the dynamic hydraulic behavior of a hydro-pumped storage scheme can help operators select and size critical plant components which may result in lower lifecycle costs and more reliable system operation.
Dr. Kim Branner – Technical University of Denmark (DTU) Department of Wind and Energy Systems
Dr. Branner's team focused on improving the reliability of wind turbines. They created a unique Digital Twin for each wind turbine blade and plan to update the Digital Twin based on different sensor and measurement solutions to predict the future state of the blade as damages initiate and grow.
Excellence in artistic visualization
We all know that simulation-generated visuals (whether static images or animations) can be a visual feast while providing valuable engineering input. Therefore, this category celebrates the art behind the simulation. The winners are:
Hugh Ward, Jorge Lorenzo, Dr. -Ing. Rodrigo Azcueta – Cape Horn Engineering
Featuring the Fleming 85 yacht in action, the animation features a 4 Degrees-of-Freedom simulation, where the yacht is free to heave, pitch, roll and surge in the waves. The waves of 2.5 meters in height and 95 meters in length hit the yacht at an angle of 30 degrees from the stern. In calm water, the yacht would be sailing at 9 knots, but surging in waves it accelerates and decelerates by around 7 knots, and the average boat speed is 9.6 knots.
Alessio Barbato – University of Modena and Reggio Emilia
Mr. Barbato's video features the mixing and combustion phenomena of common gasoline (ULG95) and hydrogen. The model shows both liquid and gaseous direct injections, elapsing an in-house developed/validated methodology. An in-house laminar flame speed correlation based on chemical kinetics simulations is also adopted. Please note that in the video, the attention is focused on critical aspects of this type of simulation.
Ben Wade – Crux Product Design Ltd.
According to the World Health Organization (WHO), as of 2019, approximately 300 million people worldwide had asthma, and its prevalence increases by 50% every decade. So orally inhaled medication is vital for improved quality of life. This video features a Simcenter STAR-CCM+ CFD model of full respiratory tract drug deposition from a pressurized Metered-Dose Inhaler (pMDI) using HFA-134a propellant.
Young mind for innovative design
We wanted a category specifically for the next generation of engineers. That's why this category recognizes students' use of Simcenter in projects demonstrating innovation potential, especially projects with a social and/or environmental impact. The four top selected entries receive a certificate, a trophy and the equivalent of €1000 on a gift card in their local currency. Our 2022 winners are:
Formula Student team at RWTH Aachen e.V. – Ecurie Aix
The future is electric and so is this project! The Formula Student team from Aachen builds a new electric car for racing every year. Since the battery is their biggest cost and weight factor in the BEV, they decided to simulate their battery design. They measured and characterized cells for use in Simcenter Amesim, where they built an electrical model of the battery. They then conducted thermal simulation in Simcenter Star-CCM+.
Maurice Nayman – Queen's Formula SAE Team
As the aerodynamics lead for Queen's Racing, Mr. Nayman chose to share a different angle with us by focusing on automation and documentation. He said "over the past four years I have been developing templates along with macros to automate our entire CFD process for half-car and cornering simulations, to improve aerodynamic design capabilities. This has produced a framework in which FSAE cars can be designed more efficiently and consistently each year."
Pranav Borwankar – Virginia Tech
Our next winner takes us into space! His entry related to the structural optimization of spacecraft while accounting for multiple performance objectives and constraints from different loading environments. He used a multidisciplinary structural analysis and design optimization (MSADO) framework by integrating Simcenter 3D, HEEDS and python libraries. "Structures, thermal, and acoustics are the primary disciplines included in the framework. It can enable rapid spacecraft structure design in industries thereby minimizing design costs," said Mr. Borwankar in his application. And we agree. Multiphysics simulation and design space exploration can definitely help you explore the possibilities.
Alessio Barbato – University of Modena and Reggio Emilia
Reducing reliance on fossil fuels is a key priority for many of us. Hydrogen-fueled internal combustion engines (H2ICEs) can be a rapidly applicable solution to reduce pollution caused by the combustion of fossil fuels. Mr. Barbato's work focuses on the combustion of mixtures of ULG95 and H2 under largely different ratios. The different blends were tested under the same conditions and outcomes were analyzed in terms of power output as well as fuel economy.
And now that you know a bit more about their projects, let's take a look at them here –
We would like to thank everyone who submitted their work for consideration for 2022 and look forward to seeing all your great projects in 2023.
This article first appeared on the Siemens Digital Industries Software blog at https://blogs.sw.siemens.com/simcenter/xcelerator-technology-award-2022/