Products
Optimize fuel economy and energy management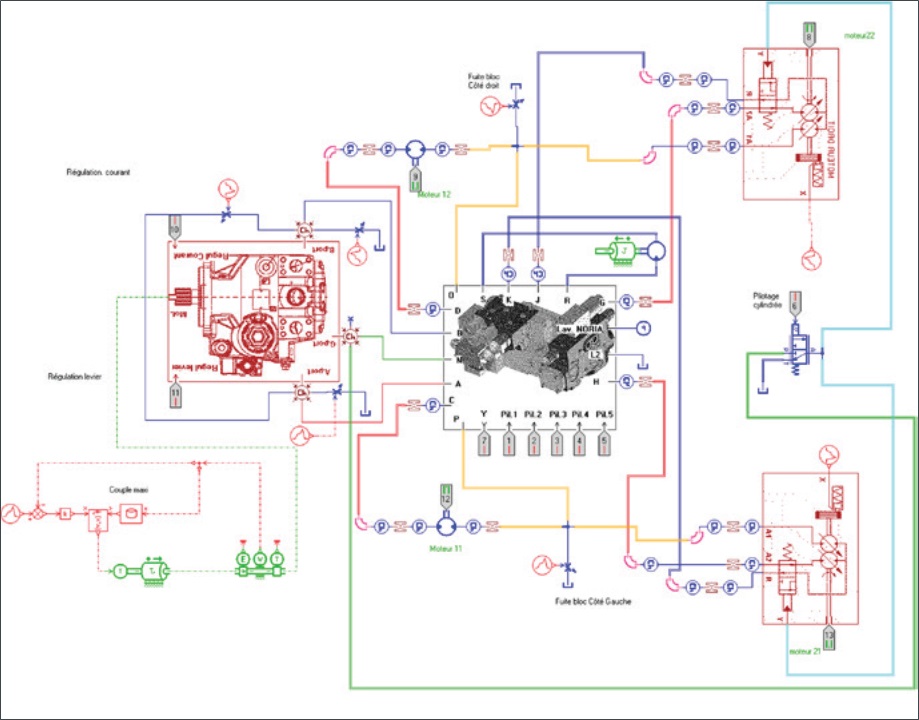 Are you making the right decisions for heavy equipment energy management?
Hydraulics optimization, idle time reduction, machine electrification, engine optimization, emissions regulations, thermal management, low operational cost … Where shall we start? How can you meet your targets for all these inter-connected challenges?
Decisions on energy management influence heavy equipment in many ways, from fuel consumption and emissions to powertrain configuration choices to performance of thermal systems like HVAC and cooling systems, and more. Making them right first time is crucial to design a successful product
Simcenter Portfolio allows performance assessment of multiple machine architectures, fuel efficiency analysis all along the development process, and optimization of machine attributes balancing.
As a manufacturer, you have to deal with the following challenges:
How to set targets for energy consumption in order to make a competitive product?
Which innovative strategies can improve our design?
Does our initial design meet all requirements?
As the design matures, are we still meeting our targets on fuel efficiency?
Can we optimize the geometry to further improve the fuel efficiency?
How does the optimized design of a component impact other systems in the machine?
Our integrated Simcenter portfolio and engineering services can help you. Discover how you can frontload the optimization of fuel consumption and, more globally, energy management, and how you can refine your design at any stage. Engineers can turn to 1D and CFD solutions to provide the scalable simulation tools that can help make the right energy management choices right from the start.
Want to know how we can help you? Check out this 30-minute webinar and take a first step to your new engineering approach and visit our website!
This article first appeared on the Siemens Digital Industries Software blog at https://blogs.sw.siemens.com/simcenter/webinar-optimize-fuel-economy-and-energy-management/