Products
SpaceX's Hyperloop Competition 2 – Chat with the winning team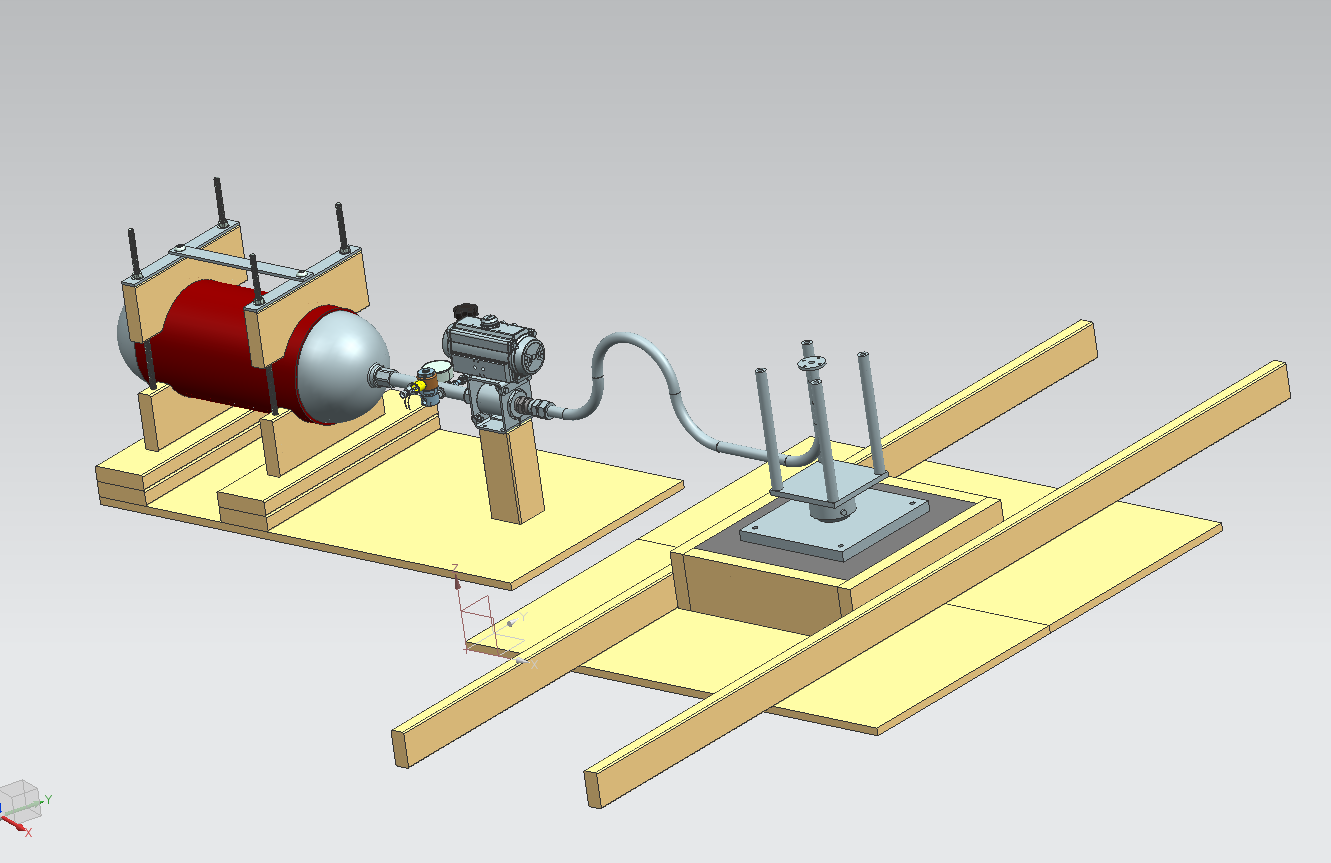 Badgerloop wins back-to-back Innovation Awards
SpaceX's Hyperloop Competition 2 happened in Hawthorne, California over the weekend and we talked to one of the leading teams, the Badgerloop from University Wisconsin-Madison about what it takes to make an innovation winner. Read part 1 More than Hype: the Hyperloop is happening!
Competition 2 was all about speed. How did you design your second pod?
Judging criteria for Competition 2 was maximum instantaneous speed and successful deceleration, which means we needed to design a light pod with powerful propulsion and braking systems. We were awarded one of three Innovation Awards for our propulsion system, making us the only team to win back-to-back Innovation Awards.
How did you refine your first workable concept?
Lots of design discussions, simulations, and trial and error. At times, it meant complete redesign of a particular system to meet new and sometimes unforeseen needs. Watch video.
And it seemed to work: our pod passed all the required tests and was one of seven teams to be cleared to run in the open-air Hyperloop tube. Unfortunately, SpaceX only had enough time to let 3 teams run in the full vacuum tube during Competition 2.
What was the toughest part about creating Badgerloop?
Being students while working on such a project. Building a Hyperloop pod requires solid time commitments. For many of us, on top of school, this is the only thing we did in our free time.
The timeline was also a big challenge. Designing and building any vehicle from scratch in six months is a challenge for experienced full-time engineers — let alone a bunch of students working on this part-time. At the end of the day, building a pod is like launching a new rocket: you won't know if it will work until you actually launch it. We are happy to say that our pod passed every challenge it faced during Competition 2, including a low-speed external test track run, proving full functionality.
Explain a bit about your design-to-development process.
Most of the designs were done in a collaborative group format over an intensive two-week design session where all teams gathered in the same computer lab and worked on their respective designs. We pulled a lot of all-nighters. They were fun and dreadful at the same time.
After designs were more or less finalized for each subsystem, we had a dedicated analysis team who ran simulation analysis, such as FEA and CFD. The analysis team would point out the design flaws from the simulation results and the engineers would modify their design based on recommendations. This was a highly iterative process and we took our time to ensure we were happy with the simulation results before we proceeded to fabrication.
In terms of fabrication, we outsourced some to sponsoring companies when we didn't have the manufacturing capability, such as water-jetting and precision-machining. All other fabrication and assembly tasks were done in the College of Engineering's student shop and in our own workshop. We molded our own carbon-fiber shell and built our own propulsion system. During fabrication, we encouraged all members, technical or not, to lend a helping hand. It not only boosted our productivity, but also increased team cohesiveness.

How did Siemens software play a role in this process?
Our entire CAD process was done via Siemens NX from the pod structure to electrical harnessing to carbon-fiber shell design. And we used Femap from the Simcenter portfolio for CAE analysis. Simply put, we wouldn't be where we are today without the generous support of Siemens.
What was the toughest part about building the prototype?
Keeping the subsystems lean and integration ready while sourcing the right parts in a timely and cost effective manner. Most of our delays were caused by either redesign due to complexity and/or interference, difficulty finding a compatible part, or delays in part transport.
How did you test the prototype?
The prototype was not tested as a whole due to resource constraints – we can't test the full pod without a full-length test track. Therefore, it was instead tested piece by piece which included vacuum compatibility test of components and load bank test of our battery to name a few.
You won the innovation award in Round 1 as well.
They said we really focused on the scaling aspect of the Hyperloop and that we really took home the spirit of the competition by trying to take an idea and design it into reality for everyone. Besides this, we had the only VR demonstration as well as an extensive feasibility study of the Hyperloop in the Midwest.
What was the best part of your experience at the first SpaceX competition in January?
Seeing other team's pods and exchanging stories and experiences. At the end of the day, all teams go through much of the same technical and operational hurdles to get to the competition, so it's always great learning from your peers who are trying to make a difference like you. Elon Musk sitting in our pod was pretty cool too!
How did you come up with the idea to build a pod big enough for Elon Musk to fit into?
We wanted to go above and beyond the rubric from the get-go. And one of those endeavors turned into making a pod that fits a human. Designing the pod big enough for Elon Musk was a natural outcome of that discussion. Pod 2 also can fit a full-size human, although it was more cramped than pod 1.
When do you think we'll all be "hyperlooping" and where?
We see Hyperloop as a reality in at least 20 years' time. Infrastructure is the major hurdle and it takes time to dig tunnels to connect cities. Given the current development rate, a full-scale (16-32 passenger) functional Hyperloop pod prototype should be ready before that. In terms of where, we should see pioneering routes connecting medium-distanced major cities, like Los Angeles to San Francisco, Chicago to the Twin Cities, Berlin to Munich, etc. Geological characteristics as well as commercial demand will most likely be the determining factors in the first round of route decisions. Once these routes are operational, we should see the emergence of routes sprinkling across all continents. That's the ultimate dream.
Special thanks to the Badgerloop team for their help with this article.
Siemens is a proud sponsor of the Badgerloop team.
Looking forward to Competition 3. ON WISCONSIN!
This article first appeared on the Siemens Digital Industries Software blog at https://blogs.sw.siemens.com/simcenter/the-hyperloop-is-happening-part-2/