Meet the Team – Nicholas Amato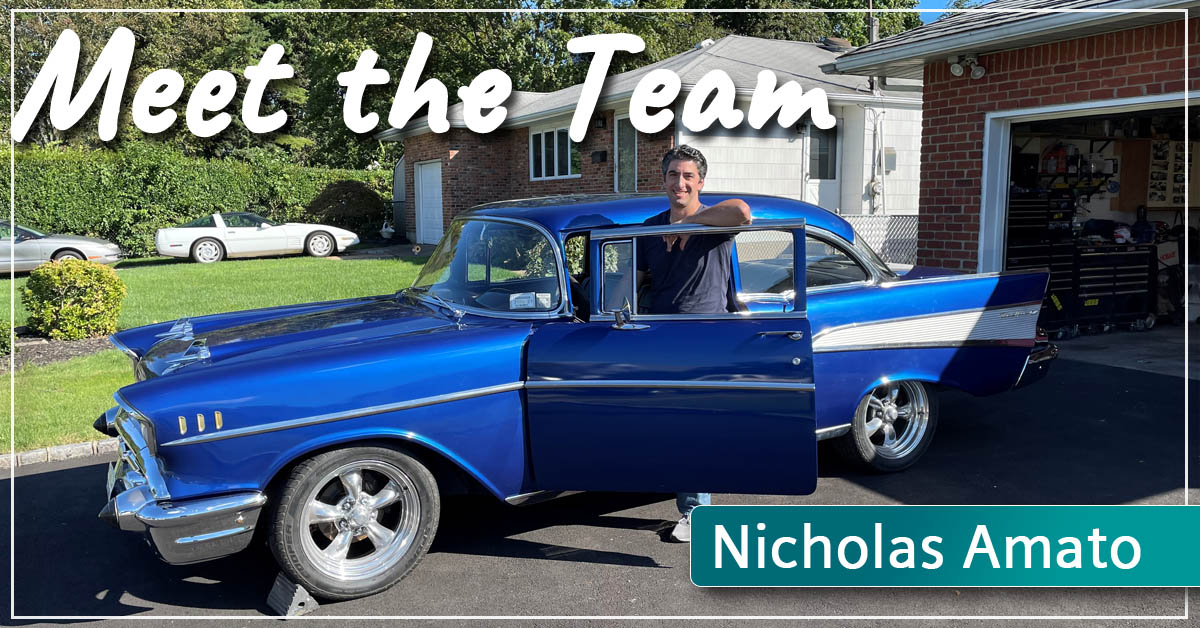 From classic cars to a career in CFD
"As engineers we love new challenges and with all these different customers it never gets boring."

Nicholas Amato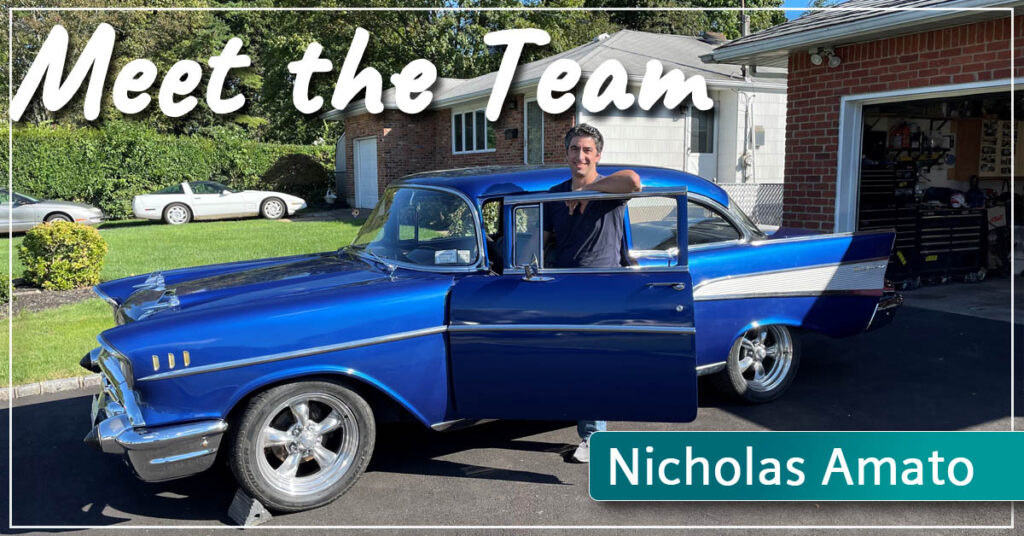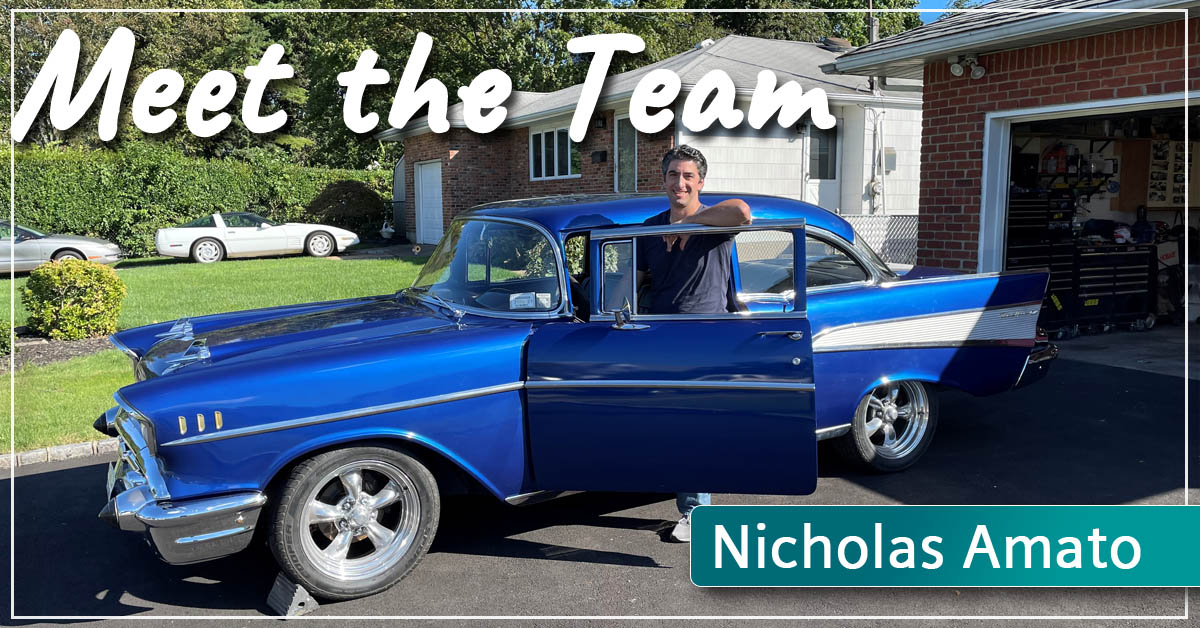 The Simcenter portfolio would be nothing without the fantastic engineers that strive to continually develop and improve them. In this new series, we are taking the opportunity to get to know some of them a bit better and find out what makes them tick.
First up is Nicholas Amato, Simcenter Engineering Services Manager.
How did you first develop an interest in engineering?
When I was growing up my dad was really into classic cars – hot rods, muscle cars, that kind of thing. He'd always have a car in the garage that he was working on, and I used to help him out. I was hooked pretty much straight away. I guess I was just really curious to understand how these machines worked. This curiosity progressed to studying engineering when I was older.
So, you studied engineering at college? What was the progression from college to a career in engineering like?
My undergraduate degree, and then later my graduate degree, were both in mechanical. Whilst I was studying for my first degree I had a part-time job at Blockbuster Video, which was fun. I then thought it might be a good idea to try to get some engineering experience before I graduated. It was actually my mom who saw a job advert for mechanical engineers at CD-adapco. After applying, I went on to interviews and was fortunate enough to get hired.
I started working part-time for a gentleman named Fred Ross. Fred is now the Director for Simcenter solutions for Automotive and Transportation, Siemens Digital Industries Software. I was responsible for running a series of tests for each new version of the software STAR-CD. That was my first exposure to CFD and what it could do. It was a great experience for me whilst I was studying and once I graduated I went full time.
What was the industry like when you first started? Has it changed a lot since?
I think it's always changing but it was a particularly transitional time when I graduated in 2004, at least at CD-adapco. Simcenter STAR-CCM+ was a brand new product the company was rolling out and due to my position, I was working with Fred on testing it. It was a huge learning experience for me but in a way, it was ideal. I was learning on the job it opened a new opportunity for growth. I started looking for more responsibilities and was fortunately given the opportunity to move to the Engineering Services team. Due to my experience, I was able to help train the team to transition from the previous software, STAR-CD. I developed training materials and helped migrate processes over to the new software.
Most engineers who've come into the industry will study CFD either as part of their undergraduate or graduate degree before they come and work for a company like Siemens. Eventually, I studied CFD in my graduate degree but that was ten years after I started working in the industry! I guess I was in the right place at the right time to get in as early as I did. I started working for CD-adapco before I left college. Working my way up from a project engineer through to senior and then lead engineer. When the company was acquired by Siemens in 2016 a management position opened up which I was fortunate enough to get. I've been running this team and our projects ever since.
What does your day-to-day role involve now and what is the best thing about your job?
The best thing is getting to work on such a wide variety of customer challenges. Every project we work on is different as we work across a variety of industries. For example, if you're working internally for a big car manufacturer, you'll get to work on some cool stuff, but it could all be quite similar from day to day. Whereas we might be working on an automotive project one day, which we can learn so much from. We could then move on to working on an aerospace one another or for the heavy equipment or food industry. As engineers we love new challenges and with all these different customers it never gets boring.
We do a lot of vehicle thermal management simulations for some of the top OEMs, where we've developed a lot of methodology and best practices. We also build custom applications that sit on top of CCM+ and other Simcenter products to automate tasks and drive efficiency. A typical day for me is monitoring the progress on these projects and getting involved where necessary to help engineers with a problem or better understand the customer's requirements.
Do you find customers use a variety of different CFD tools or do they just prefer to use one?
In the past, I think there was a wider variety of tools used. But as Simcenter STAR-CCM+ has progressed, they're now able to do almost everything they need with it. In my experience, they prefer to do everything in Simcenter STAR-CCM+ as they like the usability. There's also the fact that they can keep their projects in one place rather than having to move them between different platforms.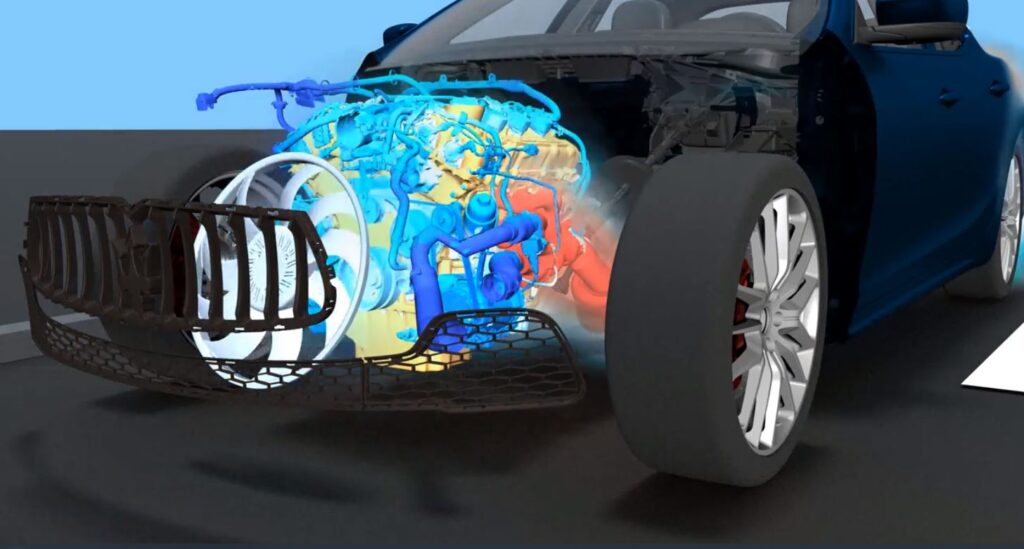 What do you see as the future for CFD?
It's a really interesting time for CFD. As it's becoming more user-friendly it's far more accessible to people in all industries. So generally, I think we're going to see a lot more simulation being used in product design. For my team specifically, it will change where we offer the most value or how we tailor our services to customers to really benefit them.
One of my team members, Krishna Veeraraghavan, has been doing some research on AI and machine learning. This led to a blog post on 4 'Myths about AI in CFD' and a podcast on the role AI/ML can play in CFD. Right now, this is a really hot topic. My team has been working on a variety of problems that are industry relevant to demonstrate how this technology can benefit them – it can massively increase the number of different designs they can try or how fast they can create a simulation. It can even predict how a design change would impact the results without having to do as much simulation as done previously.
Despite that, I think physical testing will still be around for quite a while. As the software has improved, more and more testing elements have been shifted from physical to virtual. However, we're a long way from being able to eliminate physical testing completely.
Can you tell us a bit about your management philosophy and how you find the right people for your team?
I think on the job training is really, really important. Not only because in an industry like this, things are always changing, but because if you go hunting for someone with very specific skills and experience, you're probably going to have a hard time finding them. Obviously, they need to have a certain level of education and experience. But it's also important to find people with characteristics that will complement the existing team that they'll be joining. I did a lot of my learning on the job, and I think people can still do that now. As long as they have the enthusiasm and aptitude to learn I can teach them.
As a manager I set clear expectations on the quality of work and meeting of deadlines. However, for me, the role is so much more than that. I'm always keen to understand the strengths and weaknesses of each team member and help them grow to be the best they can be.
People outside the industry might think that engineering is a very dry, technical pursuit but creativity is incredibly important. We're creative every day in the solutions we come up with for customers so it's crucial for me to allow my team that creative space. If an engineer comes to me with an idea that they want to get involved with I'll have a look at it and, if I can, I'll give them the time to explore it and see where it leads.
Sometimes it might not come to anything but it's important to try – a great example of where this has worked is Krishna's AI and machine learning project that I mentioned. That all came out of him saying "hey, I'm seeing these things and I've got some ideas. I think it'd be interesting, is it okay if I run with it?" I gave him the space to work on it and now it's turning into something that is going to be extremely valuable for the team and the whole group in the future.
Do you have any advice for young engineers just starting out or looking to get into the industry?
I would say explore as many different fields as you can. Engage with your professors and learn about the research they've been involved with or their experiences in industry. Engineering is so broad, with so many different specialities, you don't want to limit yourself too early. Try different classes, electives, anything you can to find your real passion. Because if you can get excited about going to work every day, you'll feel a real sense of purpose and pride and it will be truly fulfilling. If you already know what you're passionate about, try to find an internship or a mentor to help you learn even more about that topic so that you can make the most of your skills.
What do you do in your spare time?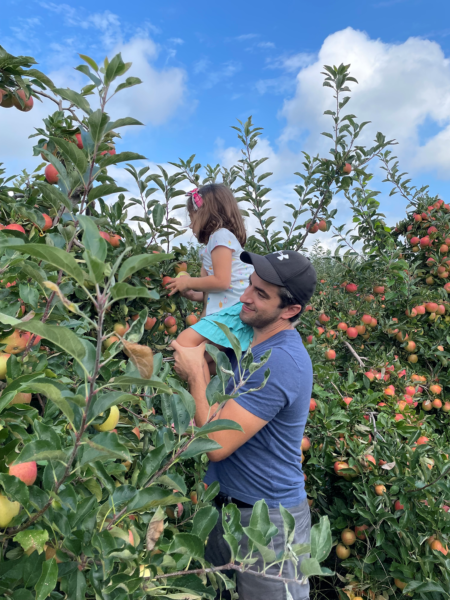 Most of my spare time is spent with my family – I have three kids aged between 2 and 7 so my wife and I are pretty busy being mom and dad. I have kept my passion for classic cars from my youth though. I still have a 1957 Chevrolet Bel Air that my dad and I worked on together when I was in high school, so that's my baby. It's actually in my dad's garage at the moment because, well, the project never ends. There's always some new technology to try to retrofit and new parts to put on the car.
Currently we're working on upgrading the fuel injection system to make it more reliable but hopefully it will be out on the road again soon. I've told my dad that once GM start selling battery packs and electric motors that I could buy off the shelf then I'm going to convert the car. He thinks I'm nuts because it will be an even bigger project but the thing about classic cars is they're not efficient at all and I want to do my bit for the environment. I'll miss that nice roar of the exhaust but I think it would be kinda cool to be driving around in a classic car that's all electric.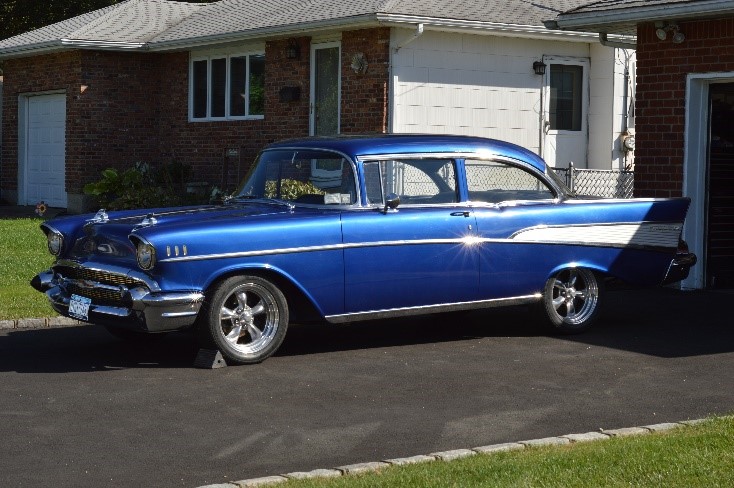 Well, thanks Nicholas, it was really interesting to find out more about your role, and I can't wait to see your classic car with an electric motor!
Stay tuned for the next instalment where I'll be uncovering the secrets of another of our talented engineers.
Further reading
This article first appeared on the Siemens Digital Industries Software blog at https://blogs.sw.siemens.com/simcenter/meet-the-team-nicholas-amato/