Products
Meet the Team – Alberto Deponti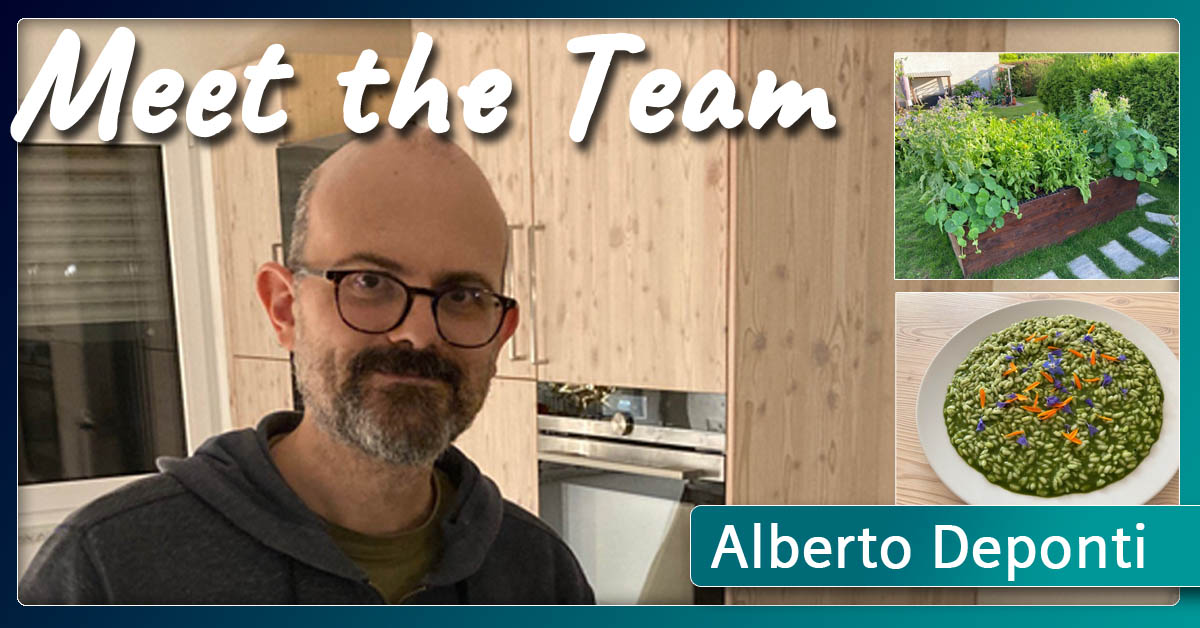 Putting people at the heart of simulation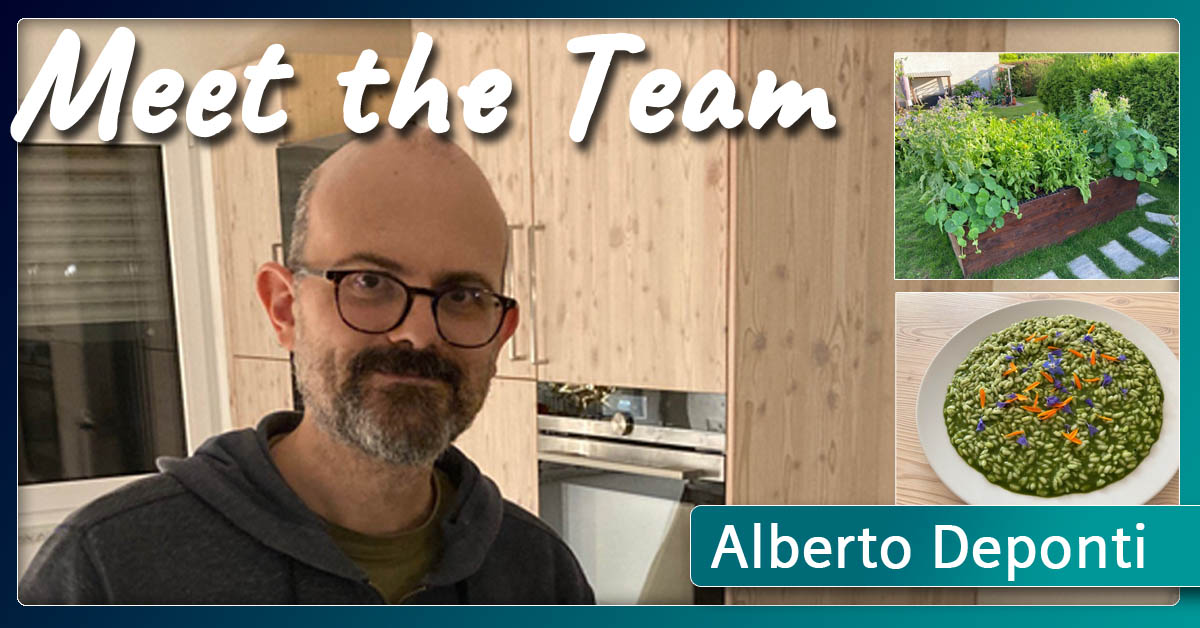 For the latest instalment in our series getting inside the minds of the people that make Simcenter, I caught up with Senior Product Manager, Alberto Deponti. We had a great conversation, ranging from his philosophy on life to learning about his passion for gardening and cooking
First of all, can you tell us about your role – what does it mean to be a product manager?
For me, being a product manager is about looking at the world around us. Trying to understand what the trends are in the market and, most importantly, what our customers' needs are. To do this, a lot of my job involves talking to people such as existing customers and anyone who uses or facilitates the use of the software.
I see a product manager's role as collecting ideas from all these different viewpoints and combining them with the latest market trends to develop products that deliver real value in the world.
Tell us about your journey to become a product manager. Was it something you always knew you wanted to do?
No, not at all. When I first started university, I had no idea that such a role existed! I've always been someone who focuses on the here and now. Taking opportunities that look interesting to me and trying them out to see if they give me pleasure. If so, I then decide if I want to continue with it.
This is similar to the approach we have with the software. We build an initial product, test it in the market, and if the response is good, we continue to develop it further. My first degree was in environmental science. During that time I became fascinated with mathematical modelling – describing our world with mathematical equations. So, I grabbed the opportunity to study both system simulation and 3D CFD. Eventually, as part of my PhD, I developed codes for modelling the behaviour of glaciers and rivers. I just loved the fact that I could use maths to describe and understand the world around us.
When I finished my PhD I was keen to continue focusing on mathematical modelling. I felt that there were more opportunities in the commercial world so I joined an Italian engineering company. This is where I first worked with Flomaster, or Flowmaster as it was known then. They were a distributor of the product in Italy, and I became the go-to person for Flomaster – I was doing pre-sales, post-sales, everything really. After joining Siemens my role evolved. I am now completely focussed on system simulation and I am product manager for Simcenter Flomaster and Simcenter Amesim.
What do you enjoy most about your job?
I love creating personal relationships and my job has allowed me to work with many different people. It's a highly technical role, but it's essential to have good personal relationships. Not just with people inside my team, but also with those in other parts of Siemens and external organisations.
My team is fantastic. I love to learn from them and create with them. As a manager, I help them grow in their career and as individuals. And I enjoy the relationships I create with customers just as much. It's always a pleasure to speak to them and understand what they like and don't like about our products. And when I have a good relationship with a customer it often leads to successful collaborations such as with Dow Chemical Company that will ultimately benefit all users of our software.
It's important to have very open communication with customers for me to be able to point the development of future products in the right direction and I really love this aspect of my job.
What major changes have you seen during your time working with simulation tools and in the software industry?
When I started out, these kinds of tools were only used by experts in the field. There was less focus on the usability of products. But in recent years the demographic has changed significantly. We have more people using simulation technology, but they are less inclined to become as highly skilled with the software itself. They also have greater expectations to deliver better results in a much shorter timeframe. As a result, it's been important for us to focus more on UX design and make our products easier to use. This forces us to consider not only the technical capabilities of our software and the physics it can model, but also to pay attention to the user experience and how to make it accessible to as many people as possible.
The other big change I've seen is in the development cycle of software. In the past, the product manager would define the roadmap for, say, one year and everything would be delivered in one go at the end of the cycle. Now, whilst we still have a roadmap, we break it down into smaller deliverables that we can test with stakeholders to confirm we're on the right path. This is often done internally but sometimes we can test with selected customers too. This is invaluable in helping us adjust roadmaps and avoid wasting development time.
I really enjoy it as it means I get to spend more time talking to and building my relationships with all these different stakeholders. We're also able to get new features to market much faster by having more releases throughout the year. By regularly getting this customer feedback we're able to bring them the features they want quickly. This could be within just a few months, or even weeks, rather than them having to wait another year or so for the next version.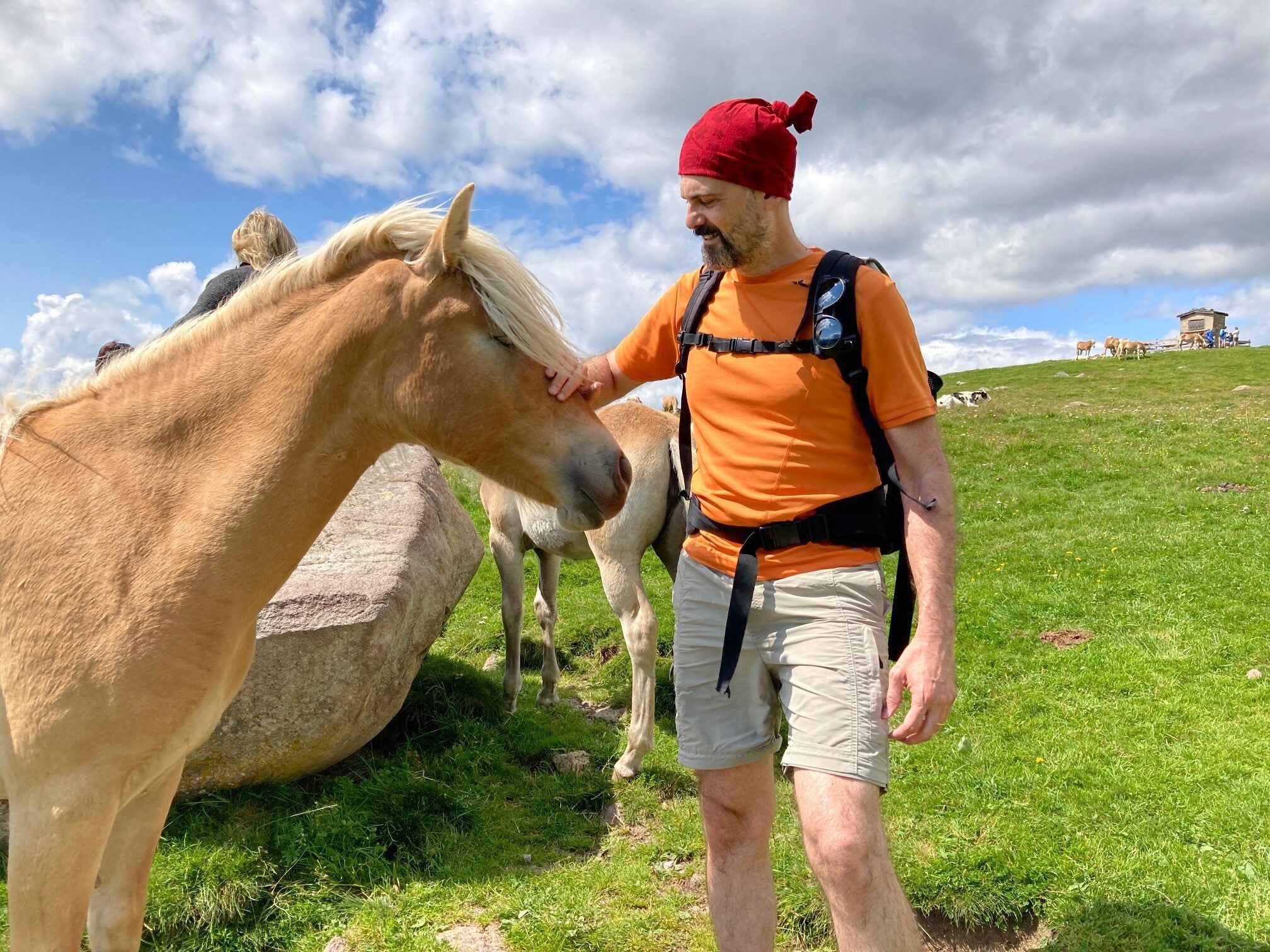 "We never fail, we only learn"
What advice do you have for anyone looking to work in the world of simulation or the software industry in general?
It depends on the type of person that you are. If you have a very clear vision of what you want to do then I would say focus on that and go for it. But if, like me, you don't have that, my advice would be to keep a close eye on the trends in the market and be open to any opportunities that come your way.
That might be a particular module you can study at university or some work experience you can undertake. From mathematical modelling, like I did, to theoretical science or software engineering. Wherever you see something that looks interesting find out more about it and try and get some experience in that field. If it doesn't give you joy, it is not wasted time. You've learned about it and you've decided it's not for you. That's good. Now go and look for the next opportunity.
It's like our agile approach with software development: Test – Evaluate – Carry on/try a different approach. Not taking something forward doesn't mean failure. In our team we say, "We never fail, we only learn." I think that's a really important philosophy for life too.
What you do in your spare time?
I live with my wife and 8-year-old daughter in Germany. My daughter is a big fan of dinosaurs. Near where we live, we have a great park with lots of life-size model dinosaurs. We love to walk through together learning about all their characteristics. My favourite is the Albertosaurus, partly because of the name, but also because, whilst it looks a bit like a smaller T-Rex it's a very different creature. The T-Rex was an individual predator whereas Albertosaurus was a social creature – just like me!
We also love to go on longer walks – last summer the three of us went hiking in the Italian Alps. We weren't going up steep mountains or anything too extreme, but we were out for 7 or 8 hours every day, and we all had a great time.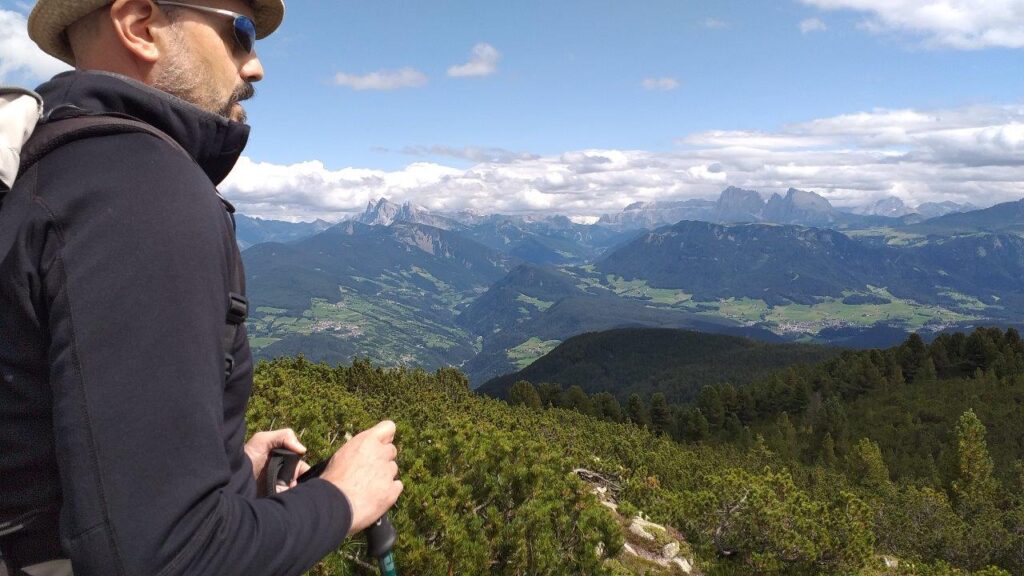 I'm learning about gardening too as after we moved house in February, I have my own garden for the first time in my life. Once again, I'm taking an agile approach to it – trying different things and learning what works and what doesn't. I really enjoy it and I've certainly discovered muscles in my body I didn't previously know I had! Learning to take care of the grass has been really interesting and I've also seeded a large section with wildflowers for the bees. I've built a raised bed where I grow vegetables and my favourite thing is being able to use these when I'm cooking.
Certainly, looks delicious, Alberto! Thank you so much for taking the time to talk to me, it's been truly enlightening, and I'll look forward to your future developments – both with Simcenter and in your garden!
Next time …
Coming next in the series, I'll be delving into the mind of Ian Clark, former Product Line Director for Simcenter Flotherm products – funnily enough, another who studied Environmental Science and ended up in Simcenter! Watch this space!
---
This article first appeared on the Siemens Digital Industries Software blog at https://blogs.sw.siemens.com/simcenter/meet-the-team-alberto-deponti/