Products
How to reduce aircraft carrier deck noise? Get inspired by the U.S. Navy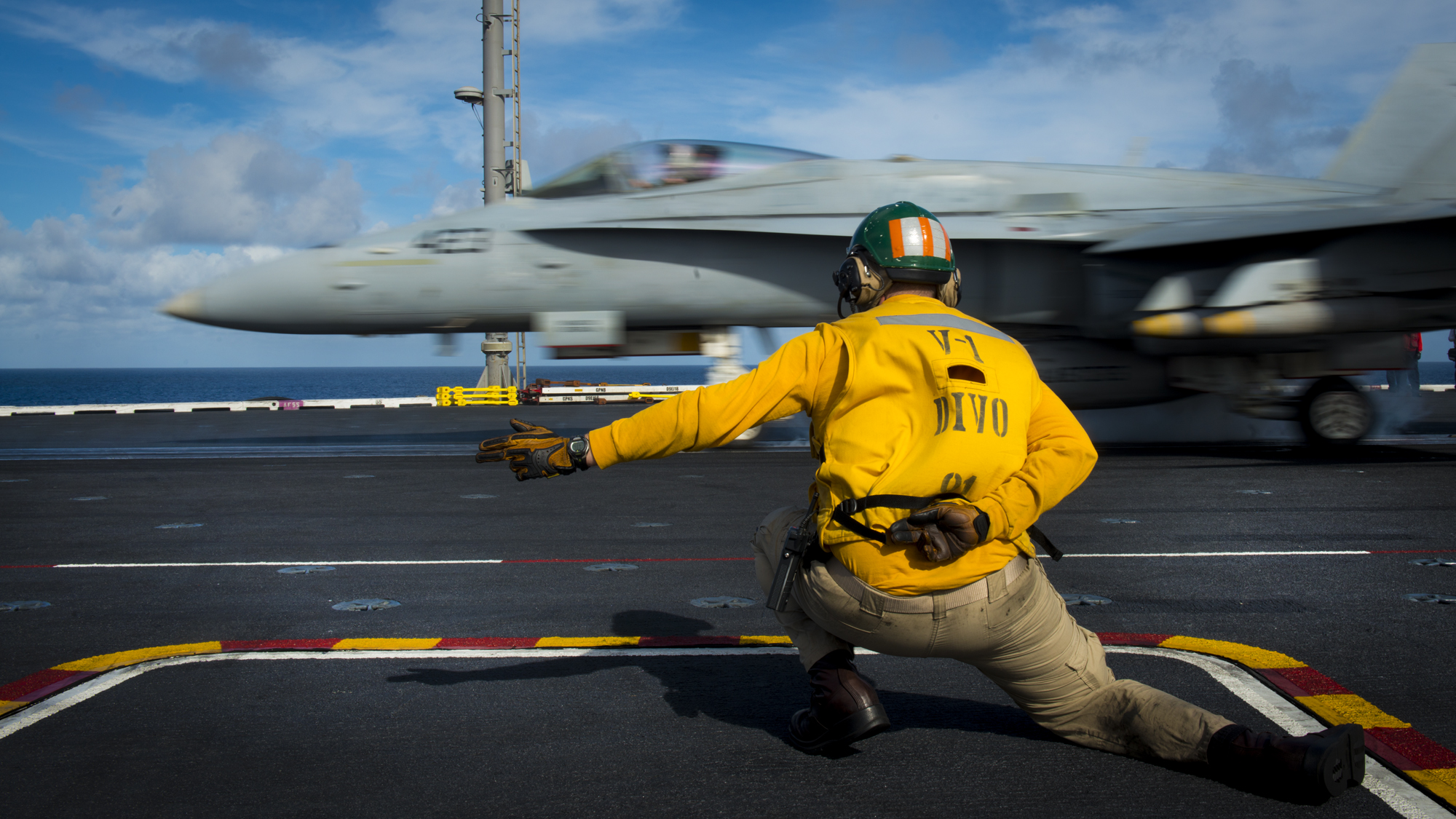 Roughly 5,000 people work on the USS Dwight D. Eisenhower and when a tactical jet aircraft  takes off, it does not do so in silence. In fact, aircraft carrier deck noise levels easily exceed 150 decibels (dBA) during takeoffs . In many of the offices and staterooms below the flight deck, levels exceed 85 dBA and have been measured as high as 105 dBA during launch events. To reduce the health and safety risks that can be caused by exposure to such a noisy environment and improve the well-being of their workers, U.S. Navy partnered with Noise Control Engineering LLC (NCE), an acoustic engineering consulting firm. They immediately decided to use Simcenter testing solutions to assess the noise and vibration issues.
Conducting a thorough test for such an important matter and under such conditions is a journey. Instrumentation to collect essential data and validate aircraft carrier deck noise reduction techniques required more than 100 channels along with microphones and accelerometers for more than 100 launches of jet aircraft.
The starting point was to perform high-level measurements on the sensitive areas of the carrier that were deemed more likely to generate noise. For this, NCE chose the ultra-compact Simcenter SCADAS Mobile (formely LMS SCADAS Mobile) data acquisition system. Its super accurate signal conditioning enabled them to characterize source levels right from the microphones placed on the deck. The data was then processed and analysed with Simcenter Testlab (formely LMS Test.Lab). Simcenter Testlab 3D Acoustic Camera (formely LMS 3D Solid Sphere array) was also successfully used to identify and locate the main noise sources in the compartments as well as validate the noise treatments.
Read the full customer case for more insights and technical information.
*The pictures are courtesy of U.S. Navy. 
This article first appeared on the Siemens Digital Industries Software blog at https://blogs.sw.siemens.com/simcenter/how-to-reduce-aircraft-carrier-deck-noise/